mid-century resort
beth dotolo and carolina gentry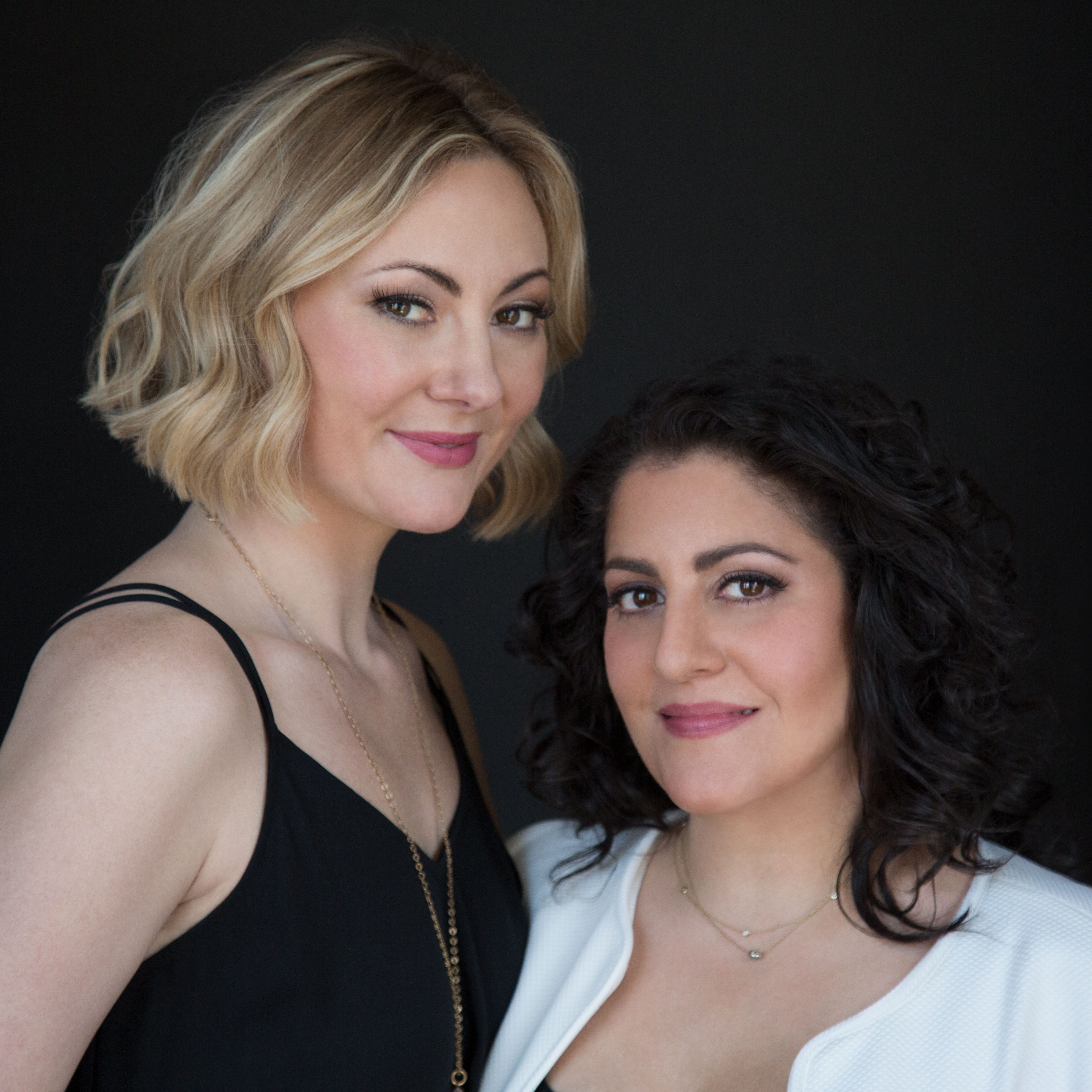 Beth Dotolo and Carolina Gentry, cofounders and co-owners of Pulp Design Studios, based in Seattle and Dallas, are recognized for their modern and livable approach to design, which is infused with personality and a flair for the unexpected.
Pulp Design Studios' thoughtful design philosophy embodies a lifestyle, helping clients tell a story through their spaces and tailoring designs to each client's unique needs and budget, with purpose. Pulp Design Studios is recognized for its modern and livable approach to design, which is infused with personality and a flair for the unexpected. With its unique "Splendid Living" approach to full-service interiors, Pulp Design Studios creates spaces that elevate its clients' daily experience and improve how they "do life" in their spaces. After all, it's not just about a beautiful space, it's about how you live in it.
Beth Dotolo and Carolina Gentry are the cofounders and Registered Interior Designers behind the Pulp lifestyle brand, which encompasses the award-winning interior design firm Pulp Design Studios and an online shop of original designs and curated goods. Beth and Carolina are experts in residential, commercial, and hospitality interior design, project management, and home lifestyle. As celebrated interior designers, Beth and Carolina author Pulp's popular lifestyle blog and make industry appearances as voices on the latest trends, styles, and design strategies.

www.pulpdesignstudios.com

Facebook: PulpDesignStudios
Twitter: @pulpdesigns
Other DXV authors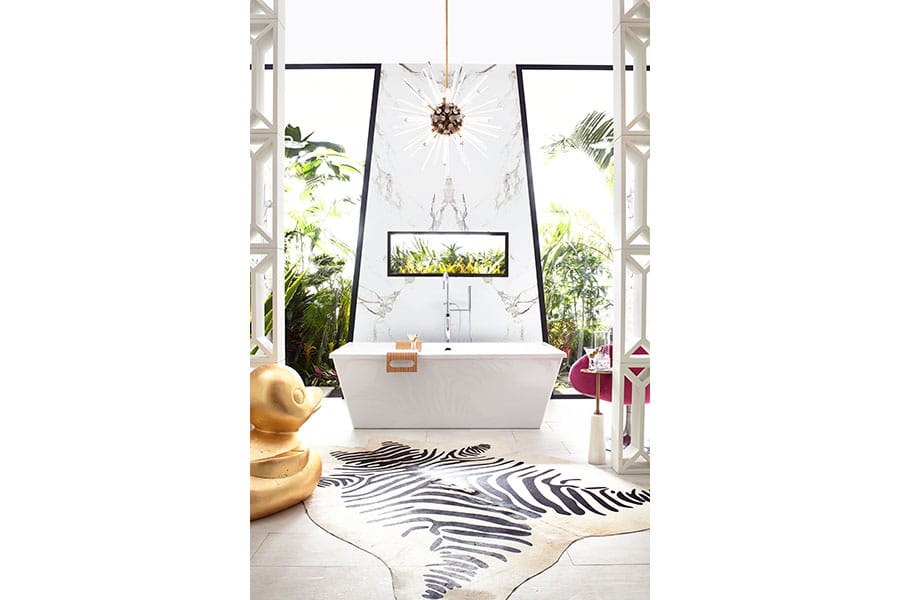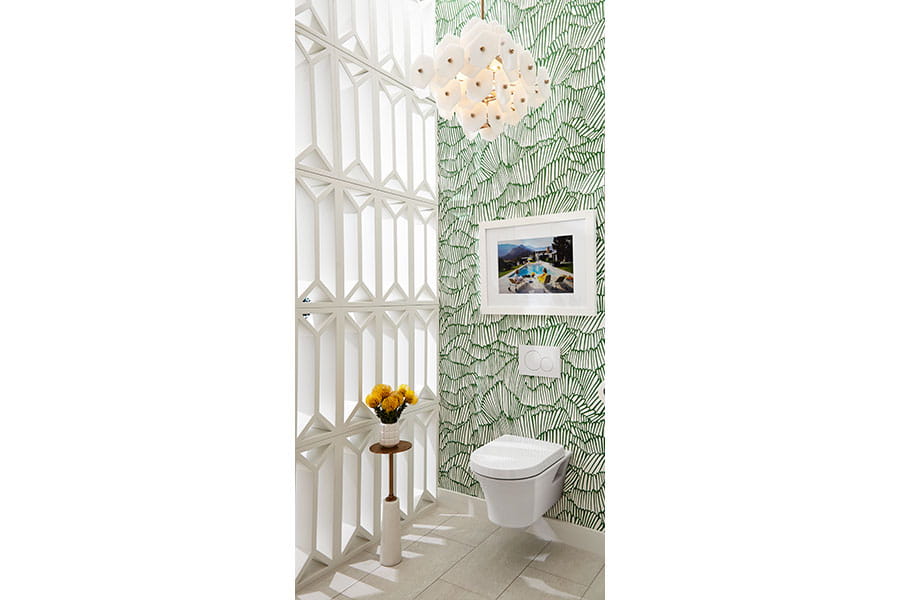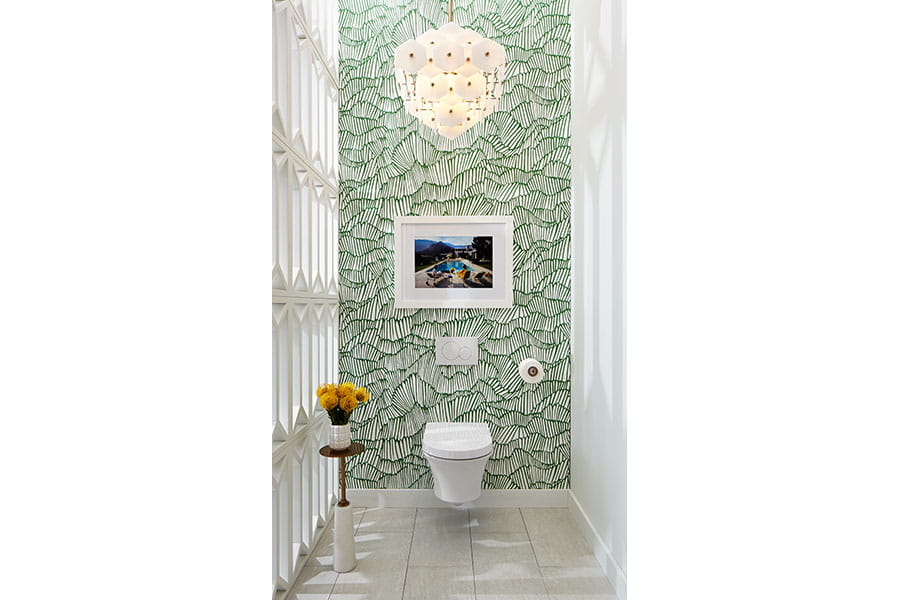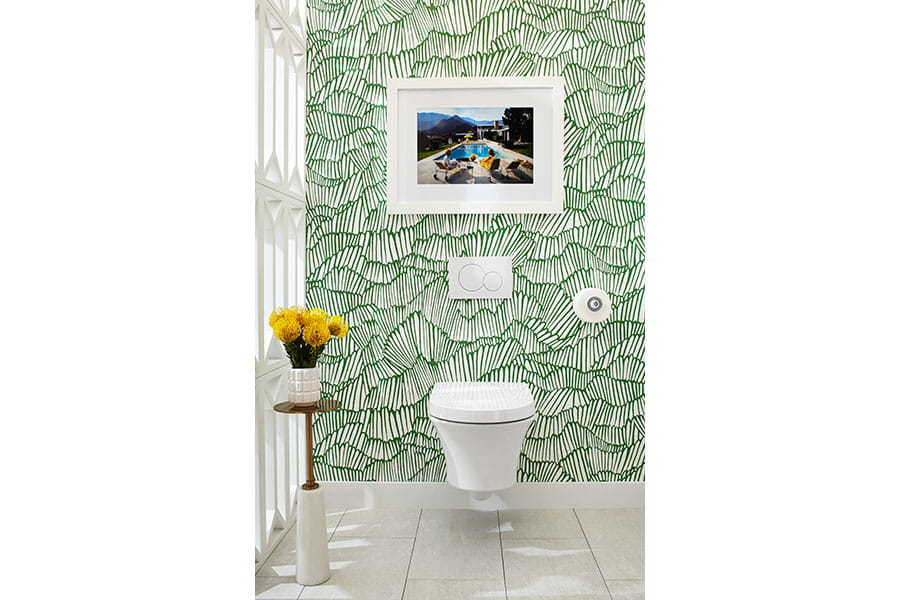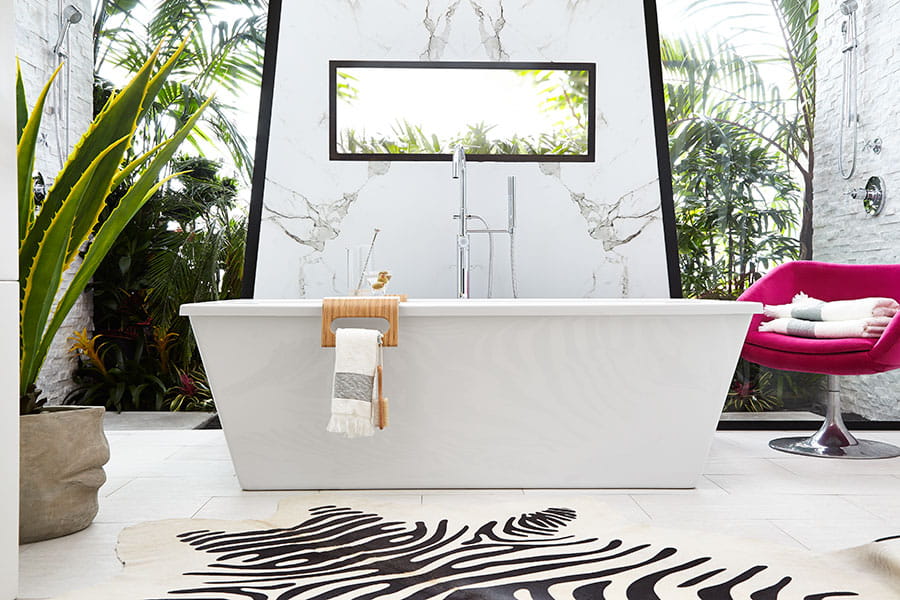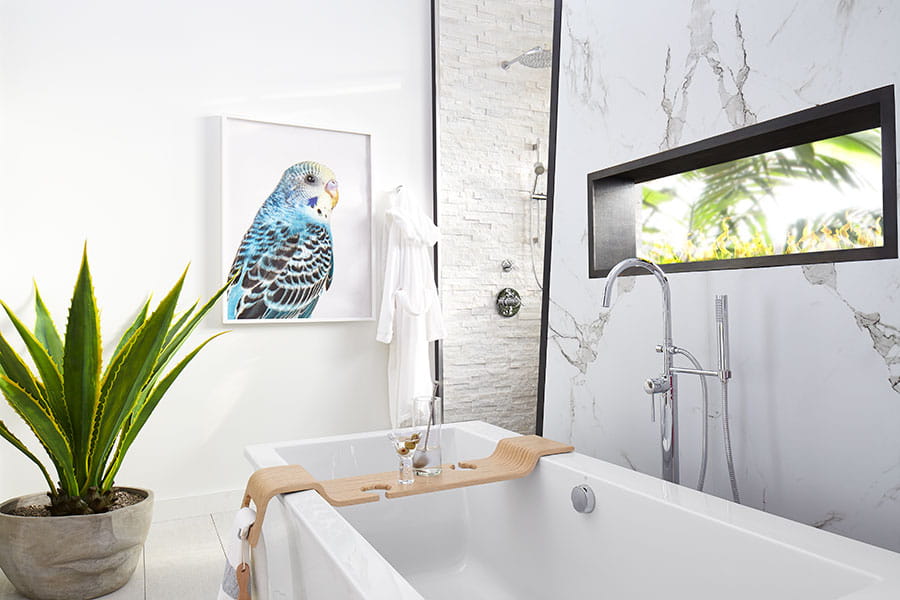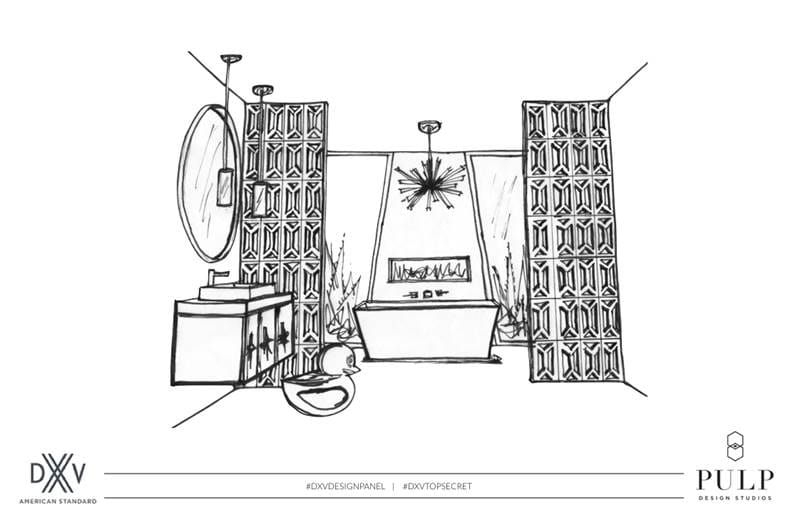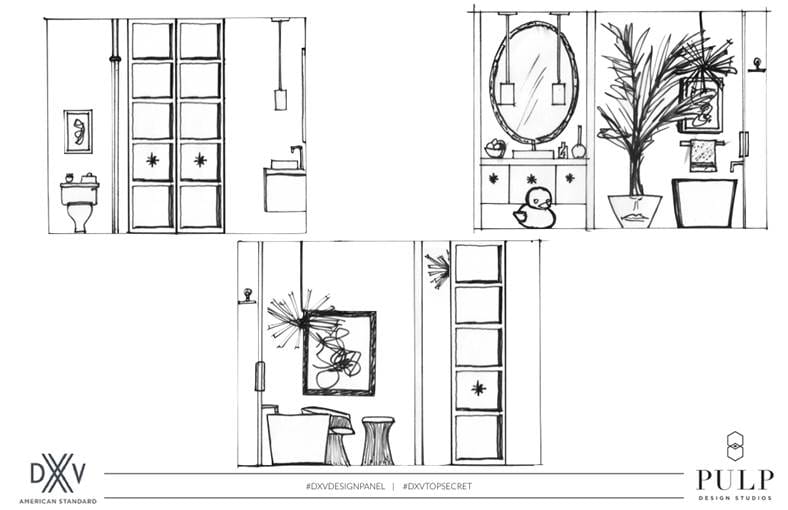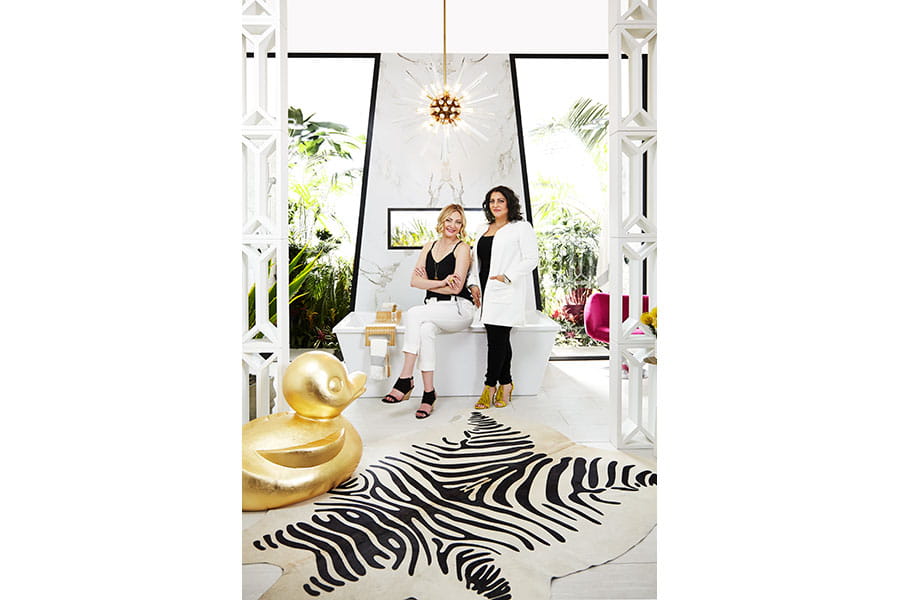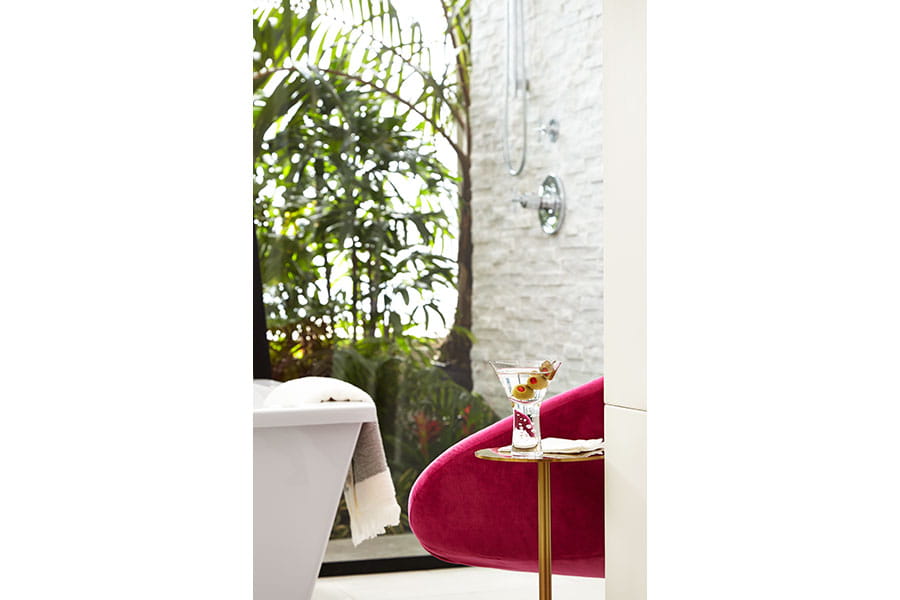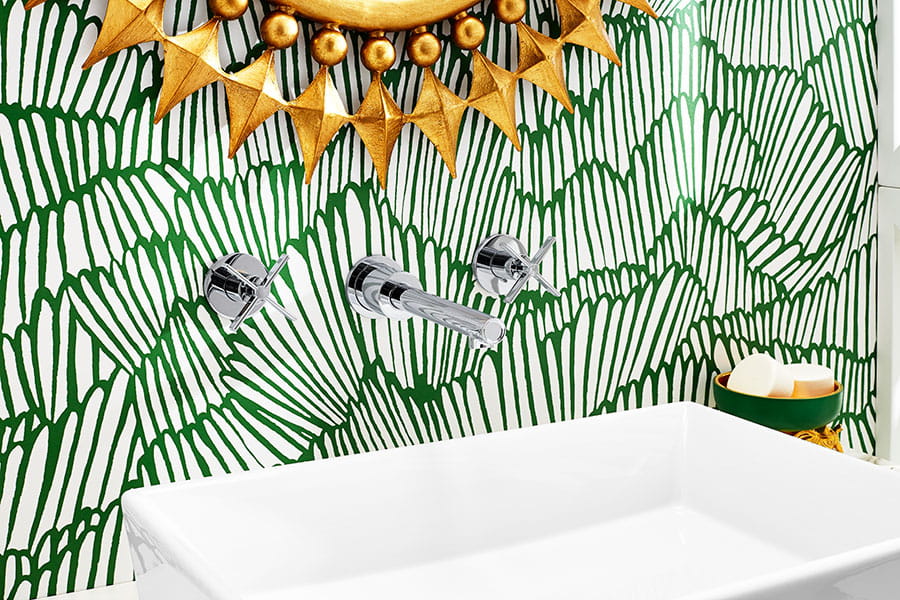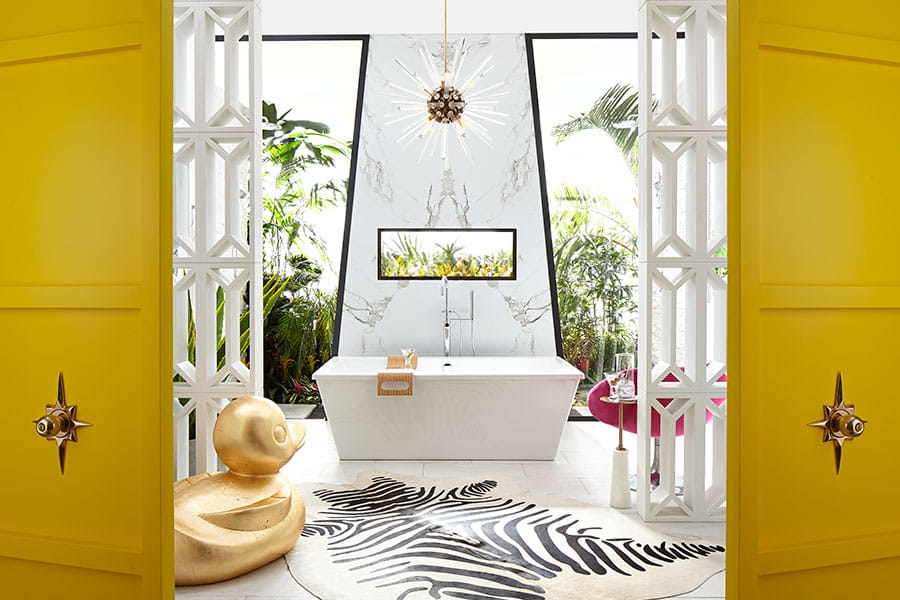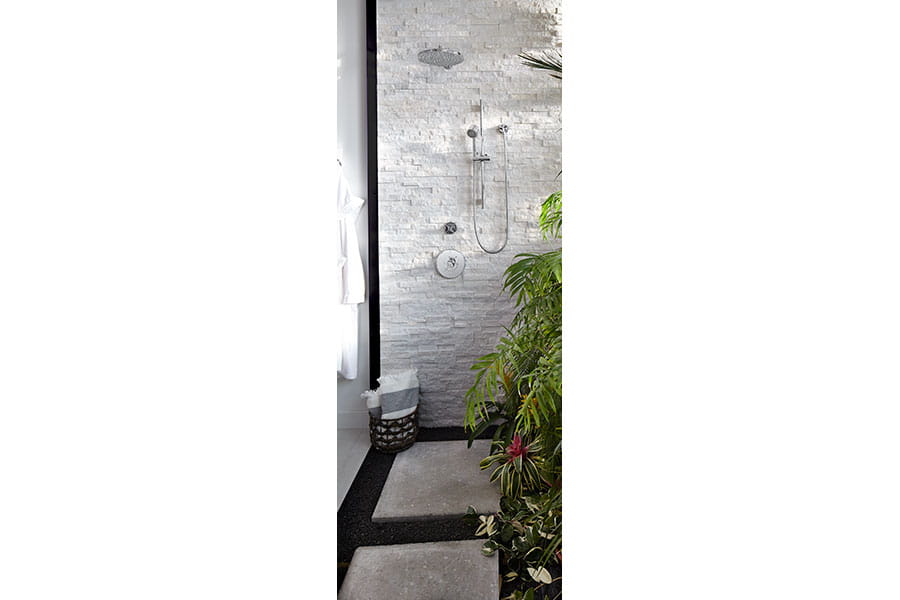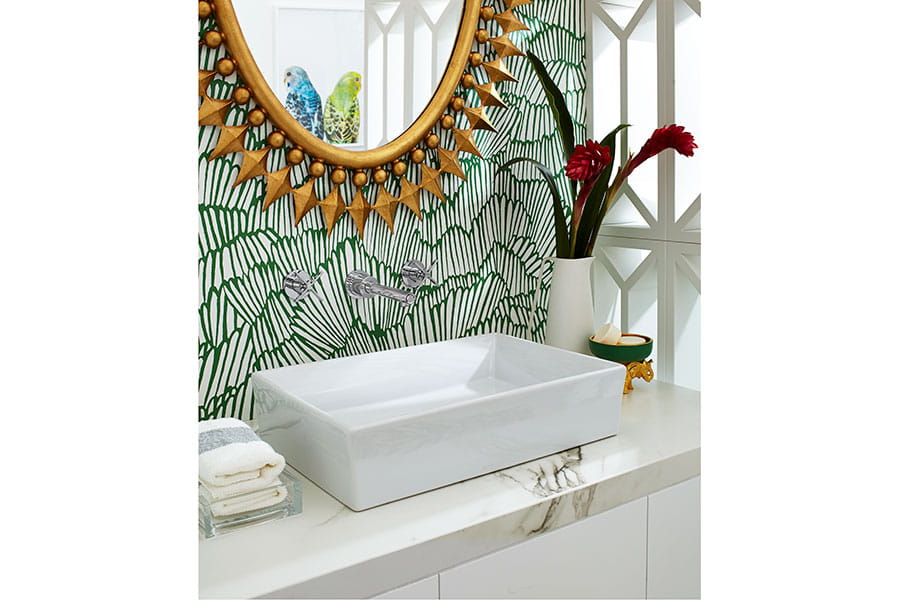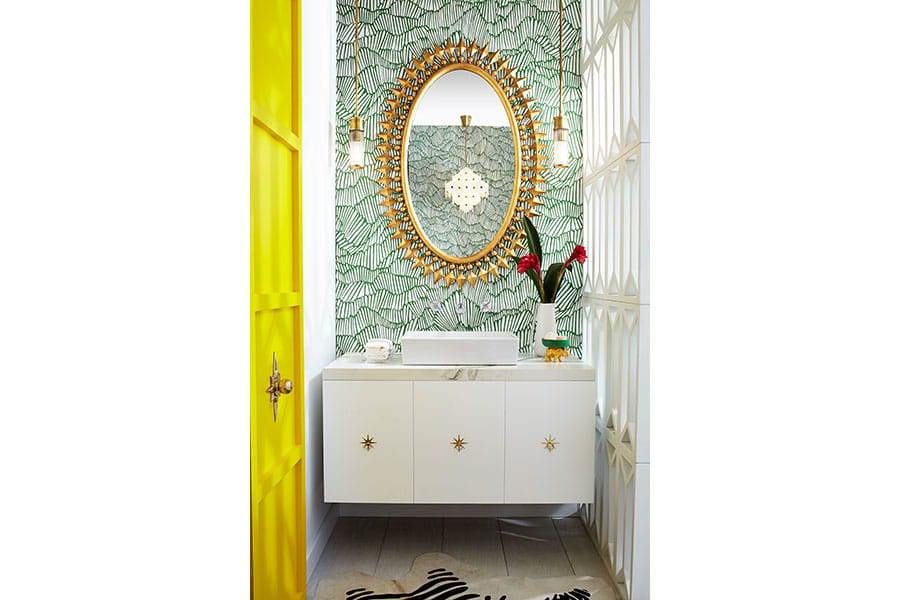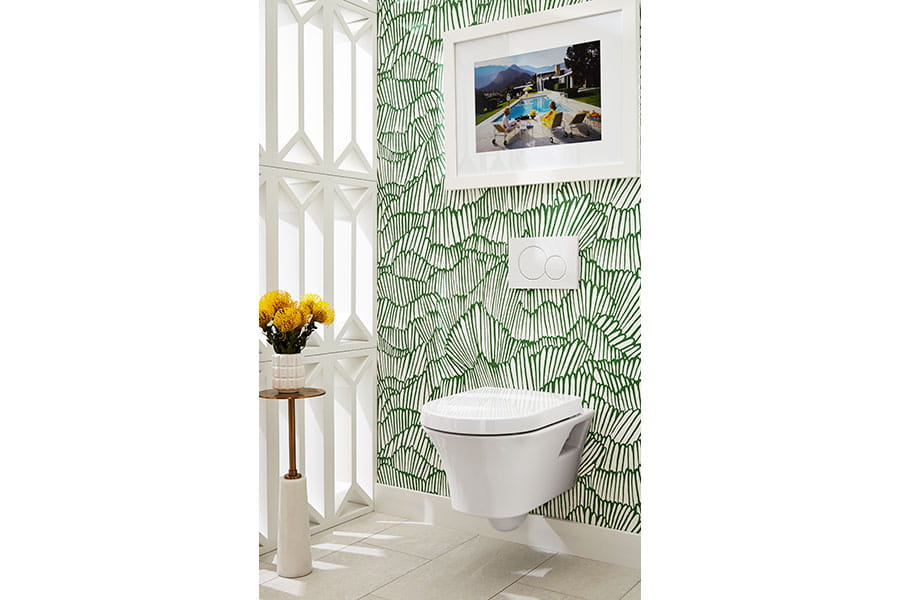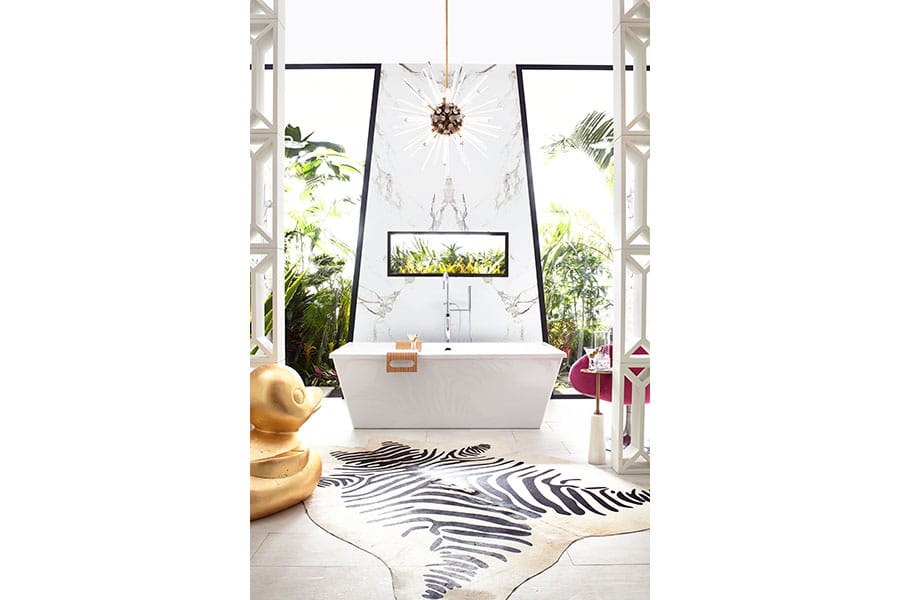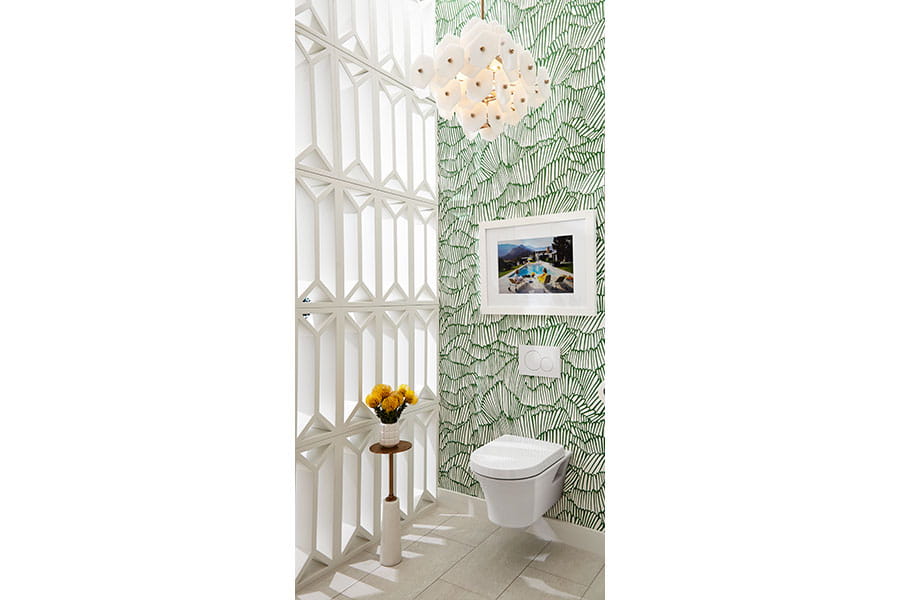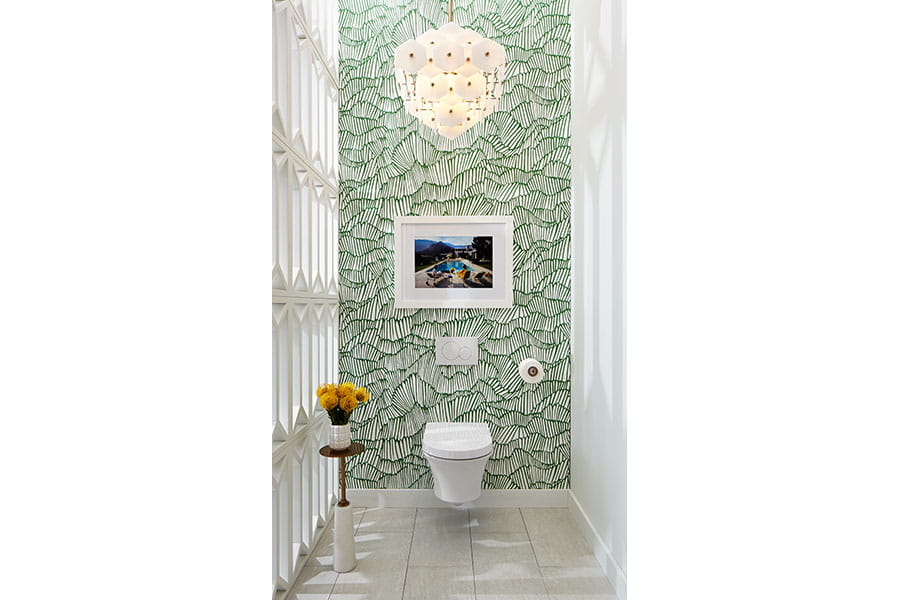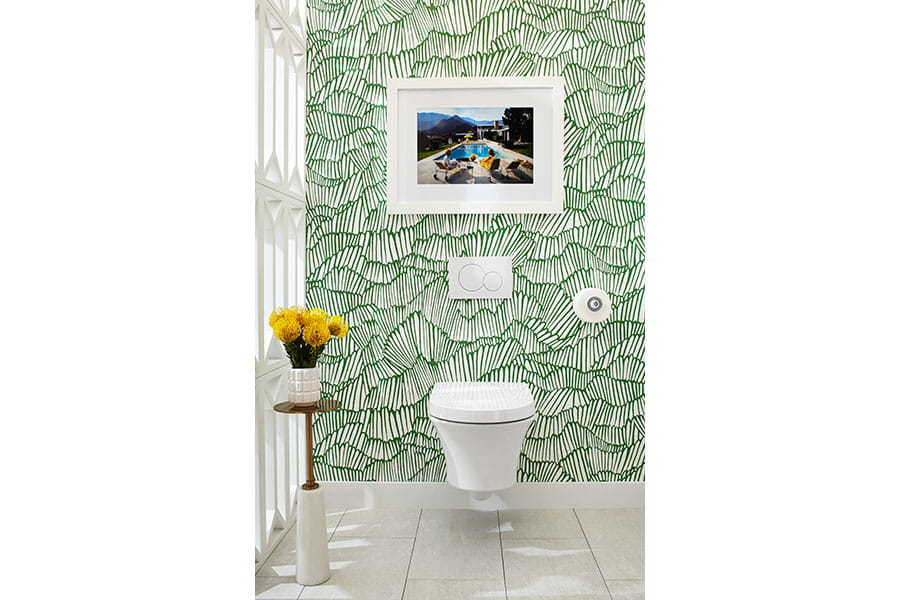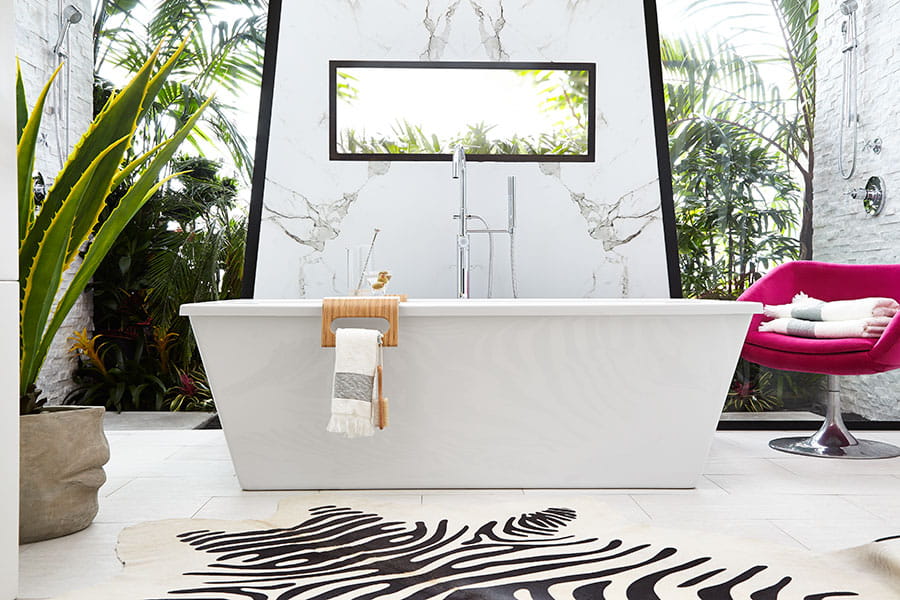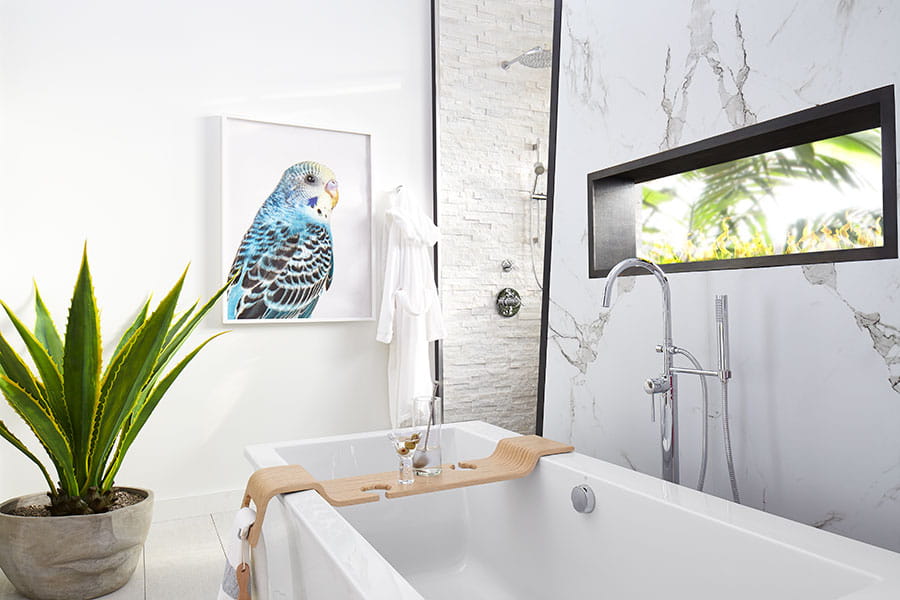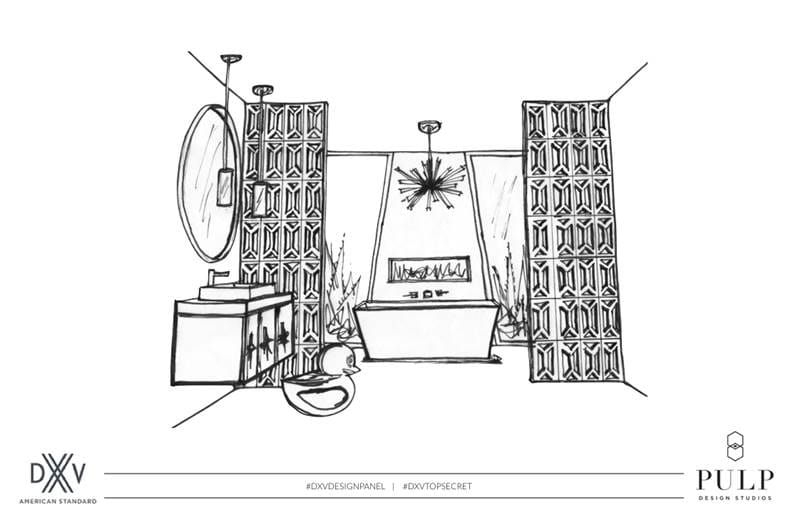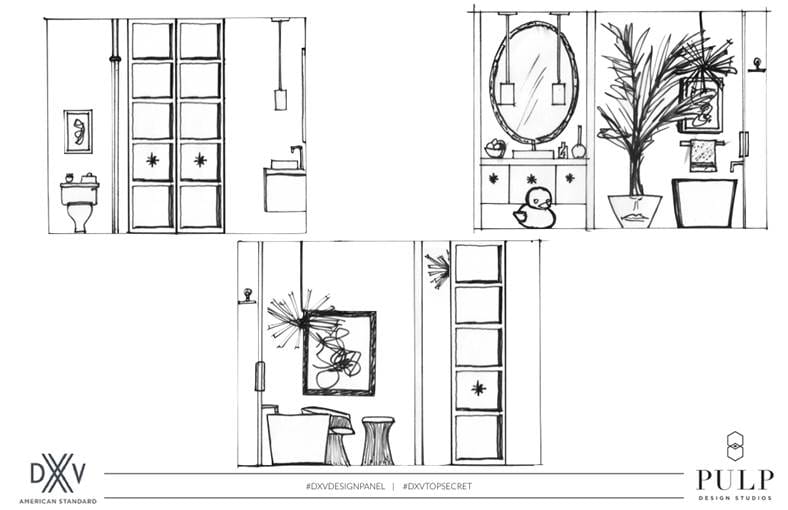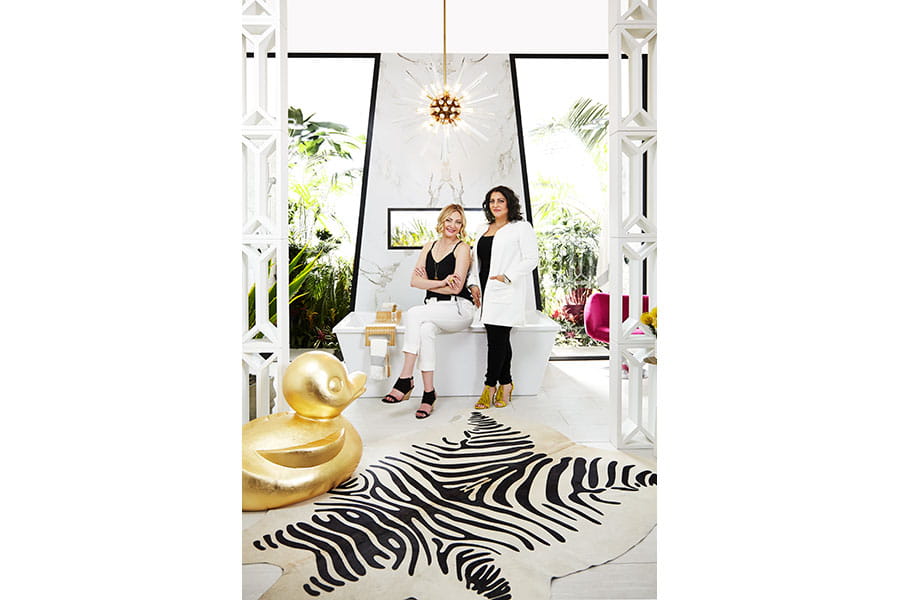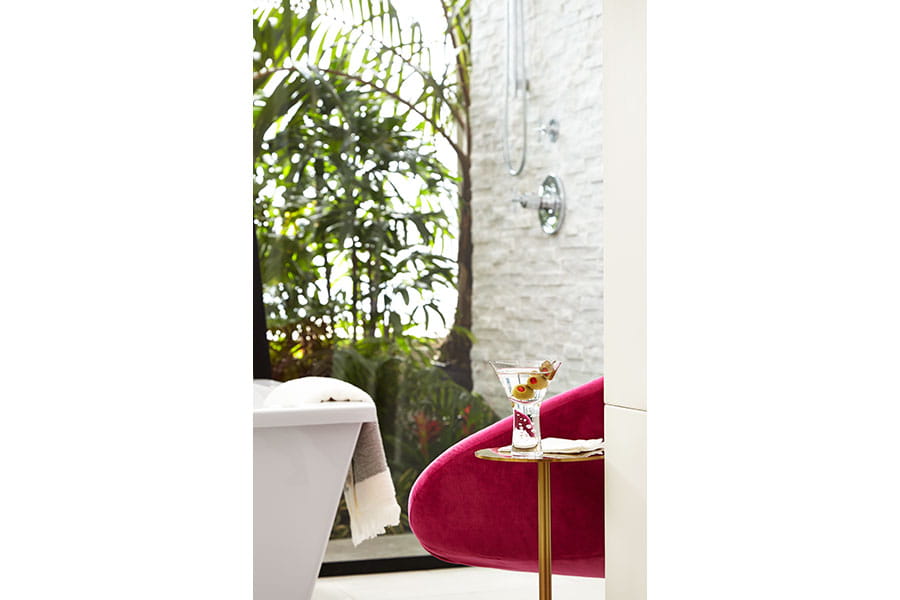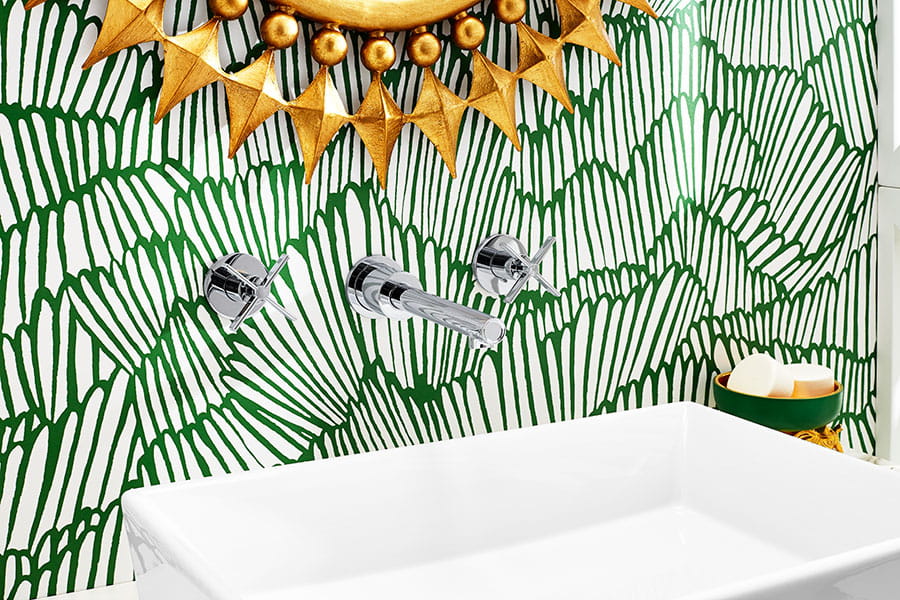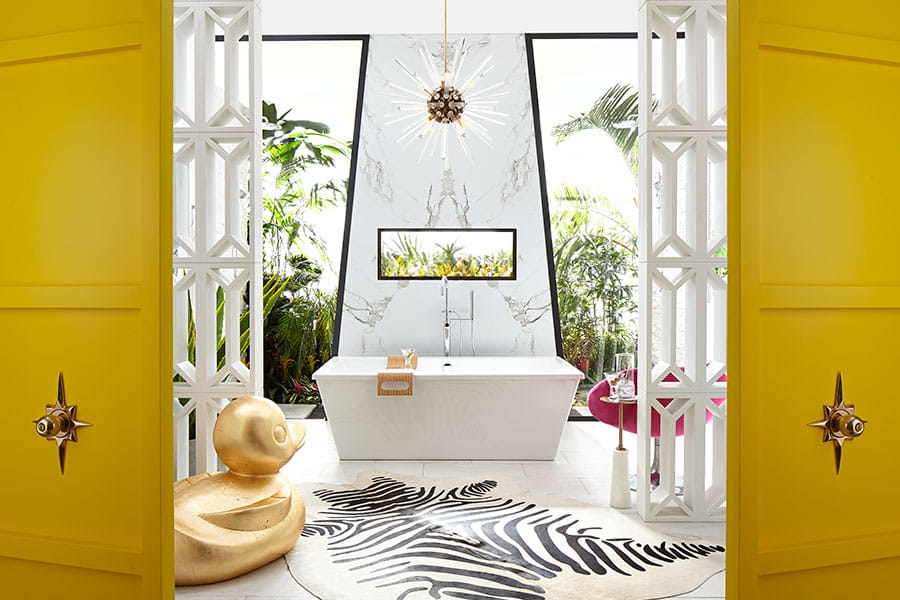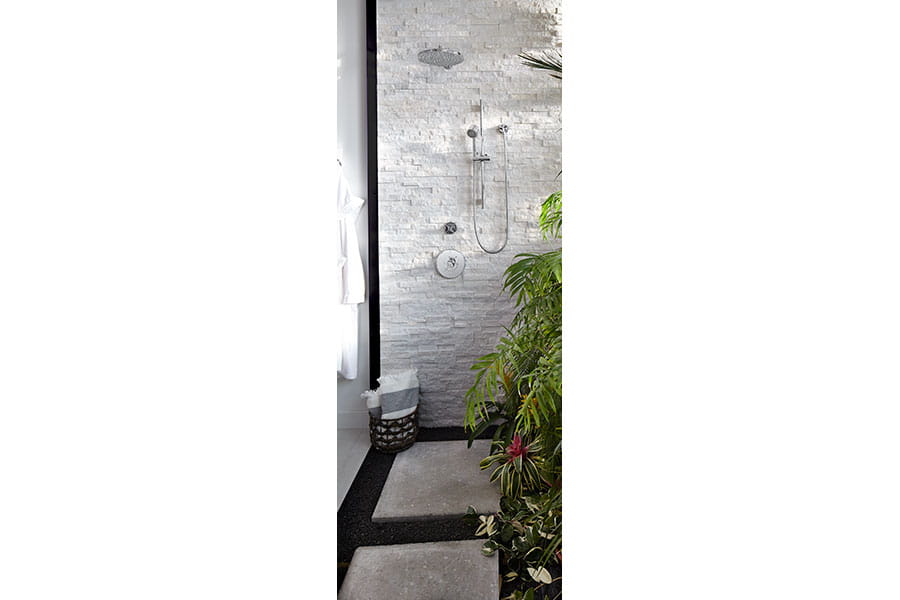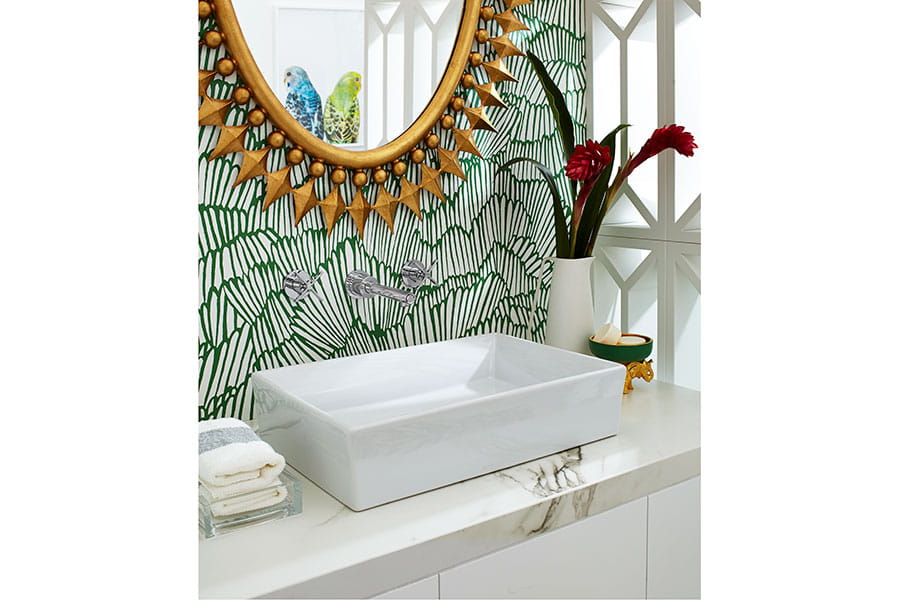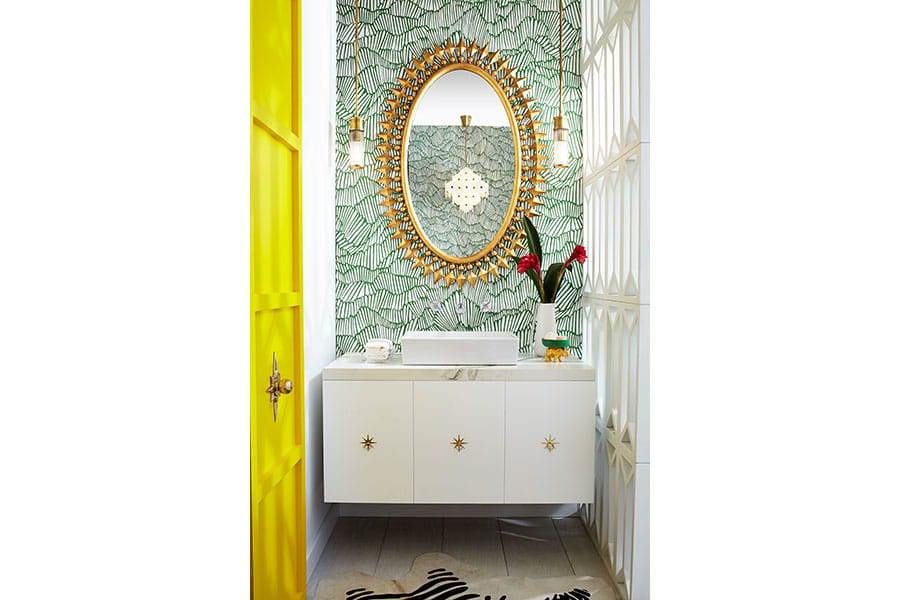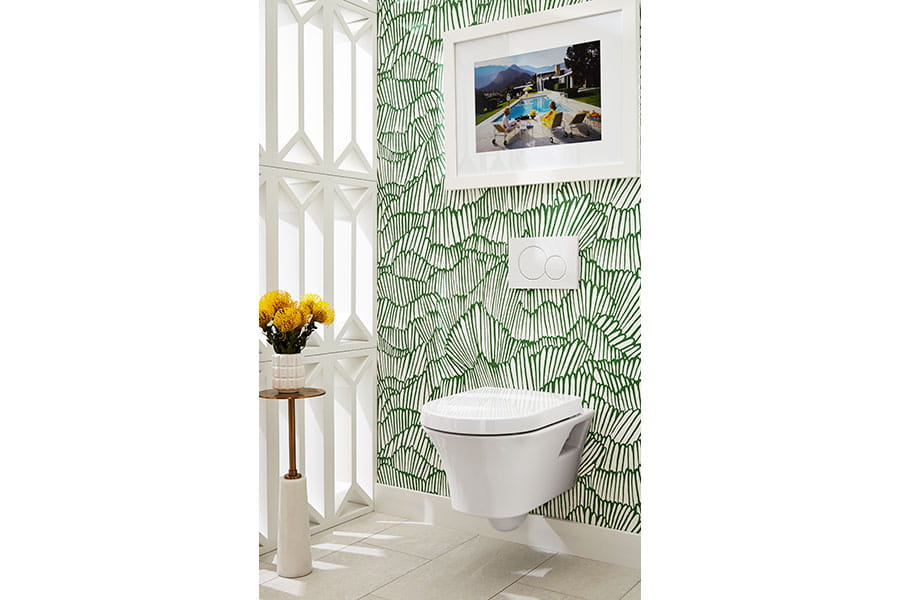 "When you think about Palm Springs, you don't just think about architecture. You think about Lifestyle."

Our motto is that it's not just about a beautiful home, it's how you live in it. That's our "splendid living" approach.
"Mid-century was probably the peak of Palm Springs glamour. But we wanted someone to come in and envision themselves in it today as well," they clarify. So Beth and Carolina incorporated design elements that were modern, fresh and unique, and paired them with glamorous touches throughout.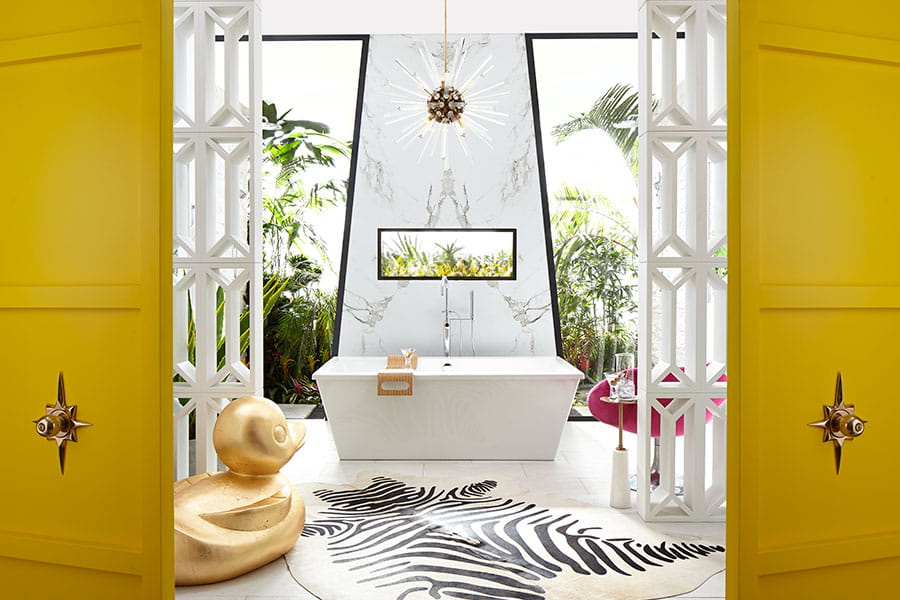 The angular lines of the Cossu Freestanding Soaking Tub made it a dynamic focal point for their design.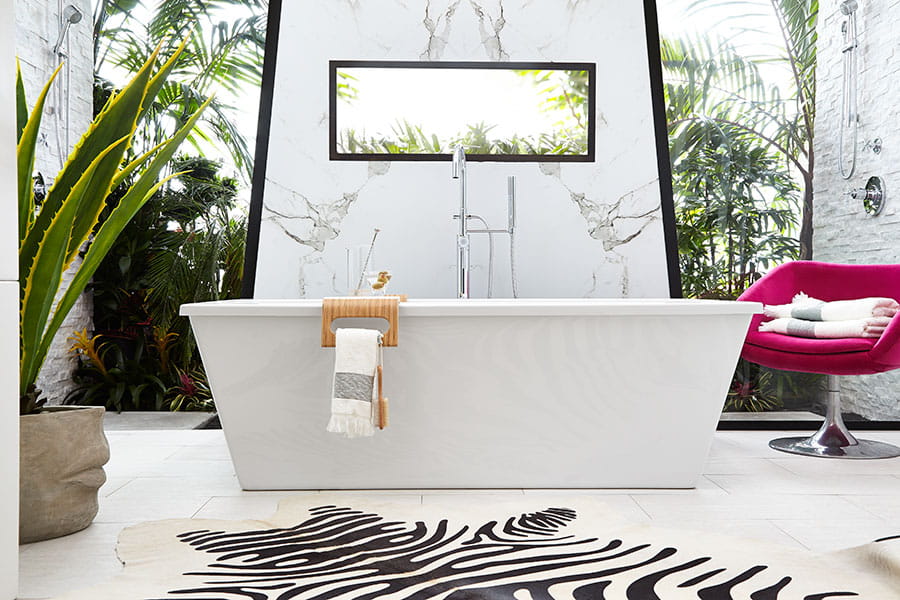 Behind it lies the tropical indoor/outdoor shower, a refreshing expression of desert modernism.
Bright whites, bursts of colors and organic patterns are all set off by a few rich hits of quirky fun, setting the tone for a true sense of leisure that's as timeless today as it was yesterday.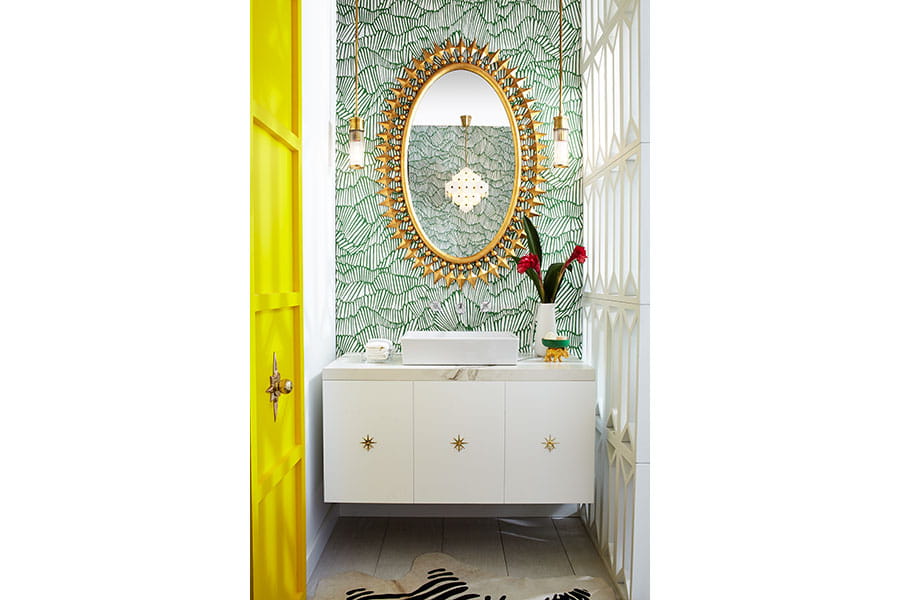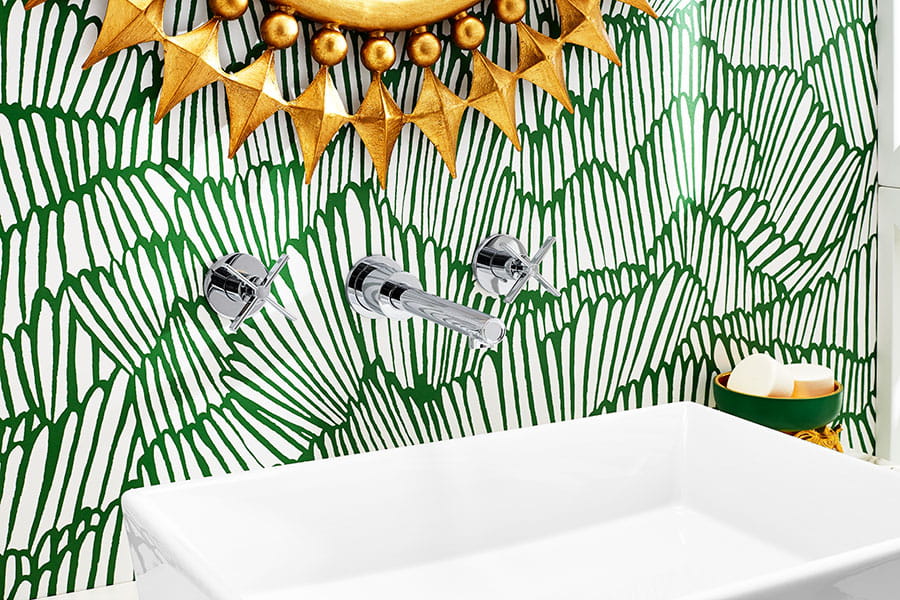 When we saw that the Cossu toilet was wall mounted, we wanted to make it into more of a gallery piece.

So we left the space open and crated these awesome partitions that are reminiscent of Palm Springs concrete blocks.