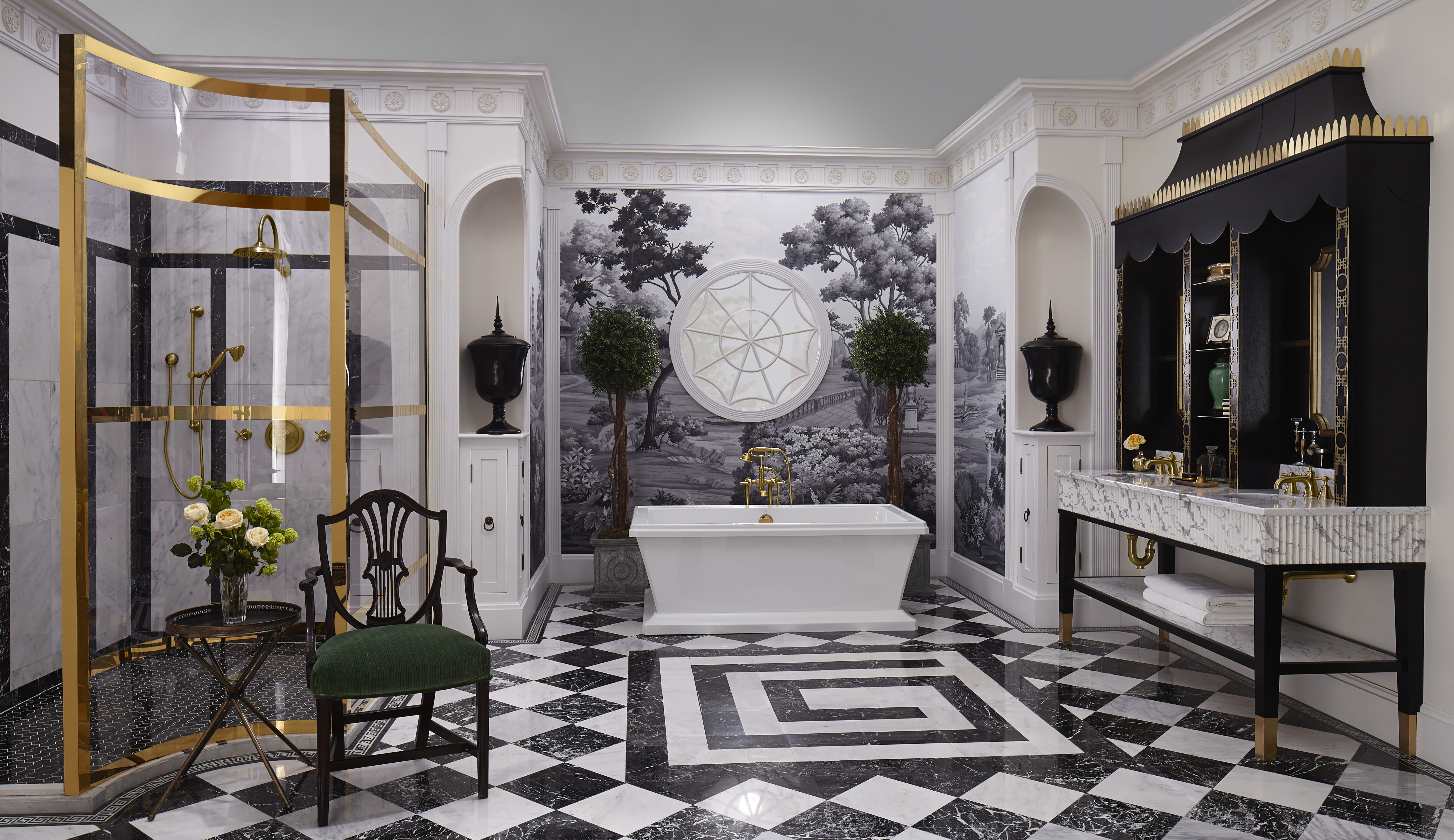 Southern classic
susan jamieson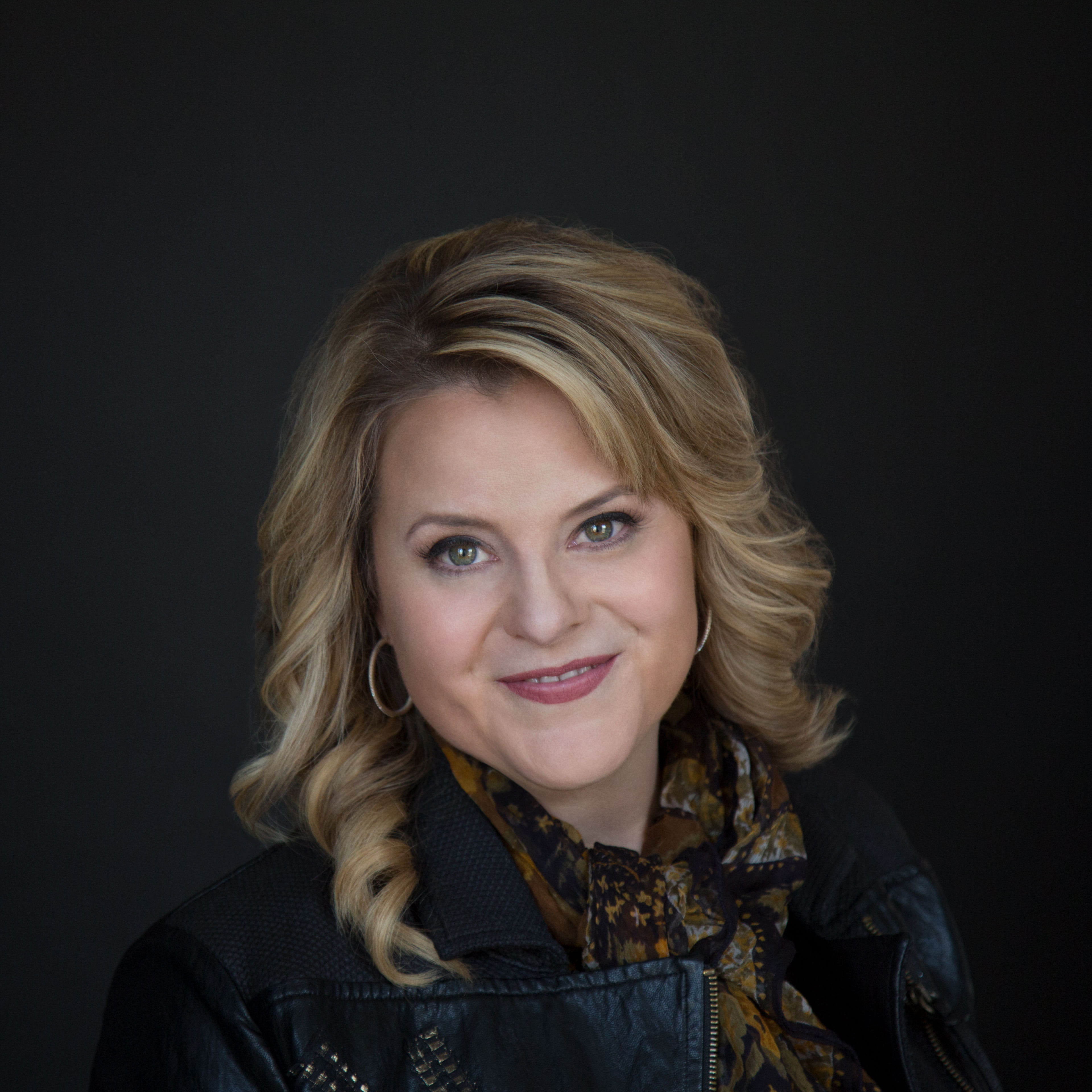 Susan Jamieson, ASID, is the founder of Bridget Beari Designs, Inc., where she works primarily on high-end residential interior design projects in Virginia as well cities such as Atlanta, Chicago, New York, and Florida and internationally in Costa Rica and Mexico.
Her work has been featured in national and local publications such as Traditional Home, Southern Living, Virginia Living, Rhome, The Washington Post and Richmond Magazine. Susan's projects have also been featured on HGTV and TLC. Her daily blog, Bridget Beari, offers interior design and lifestyle tips as well as insights into her design business and travels. Susan is a regular in giving advice to local newspapers and magazines.
Susan's design philosophy is simple: "Good design comes from the ability to visualize the potential in every space."
www.bridgetbearidesigns.com


Facebook: BridgetBeari
Twitter: @BridgetBeari
Other DXV authors
Beth Dotolo and Carolina Gentry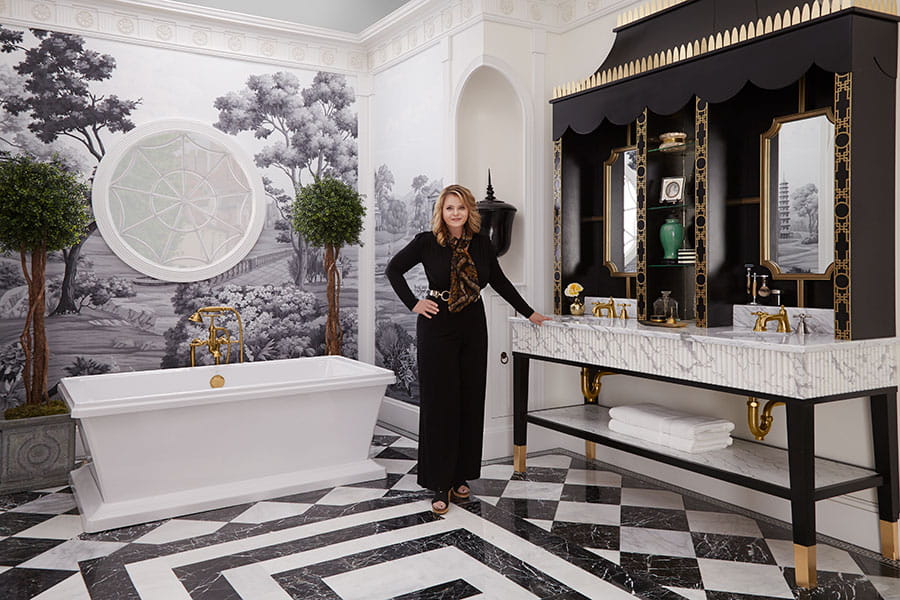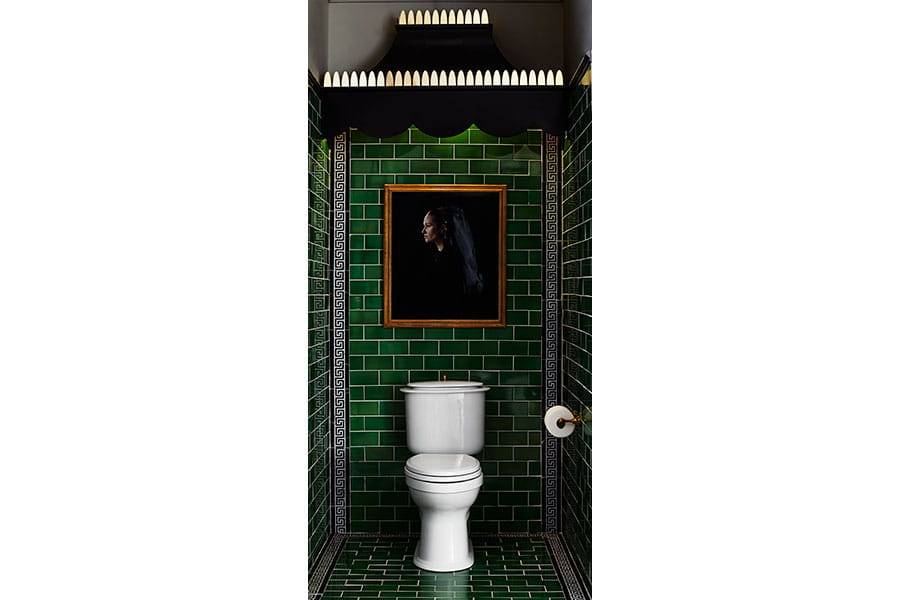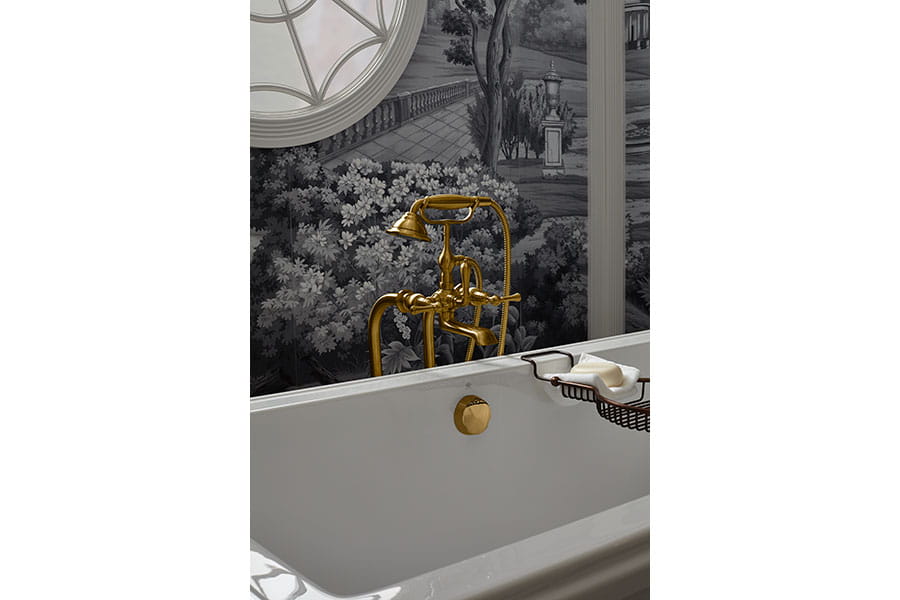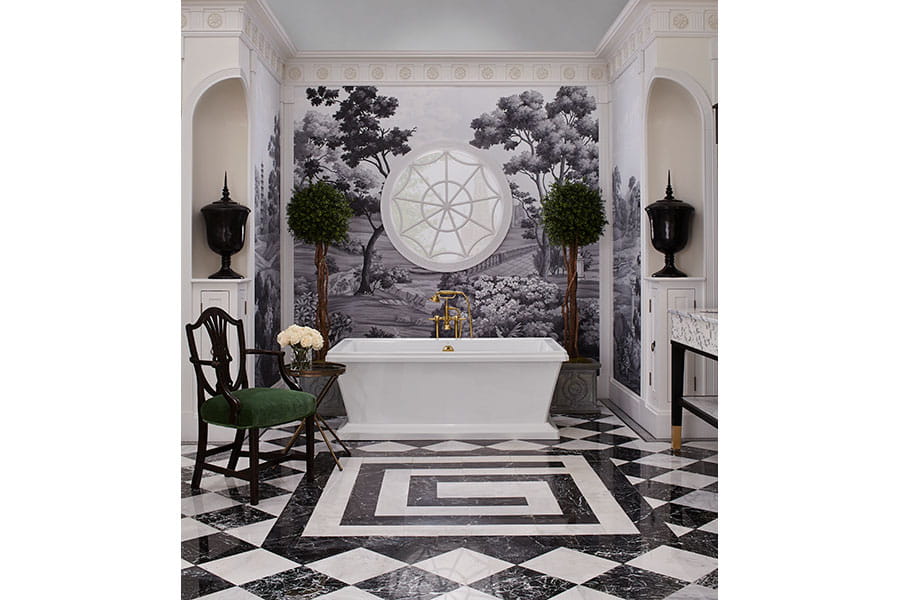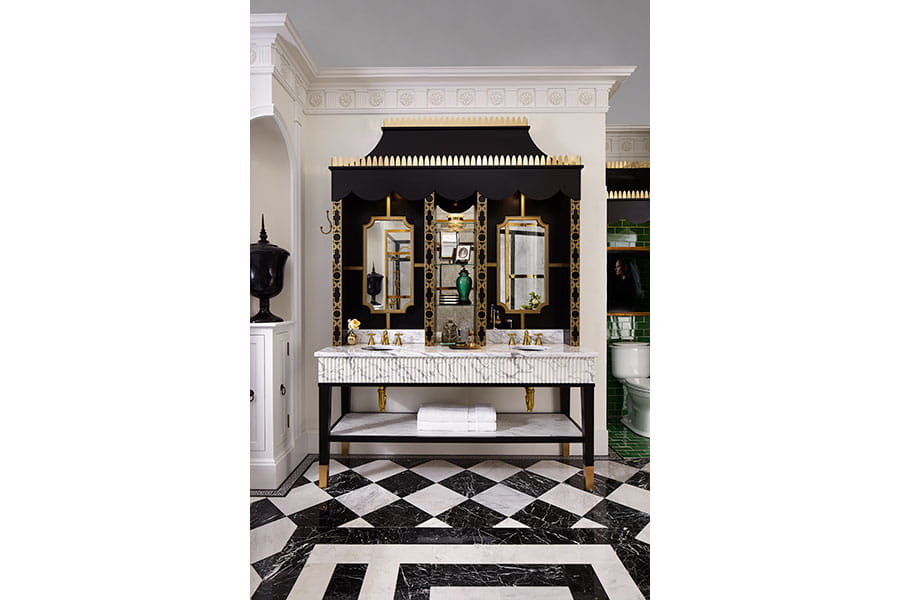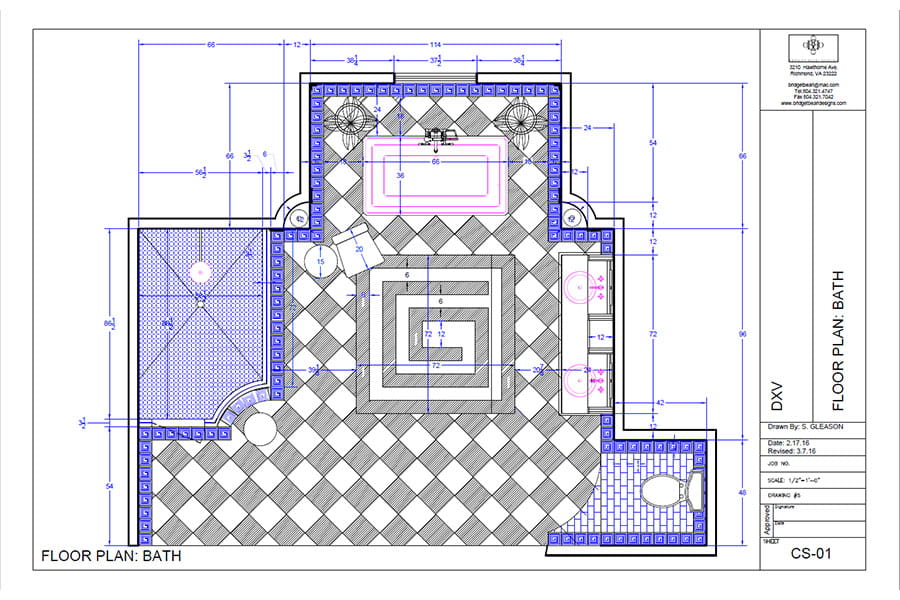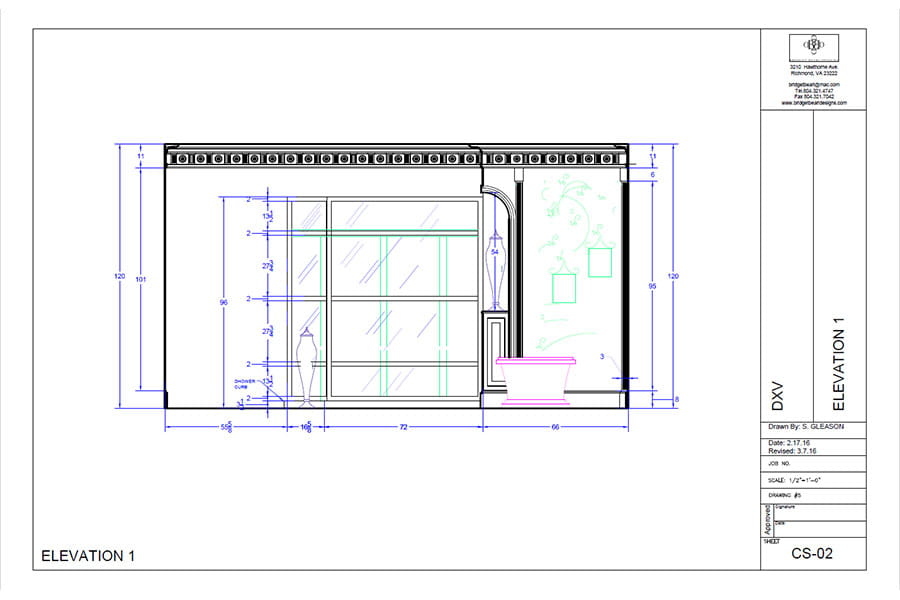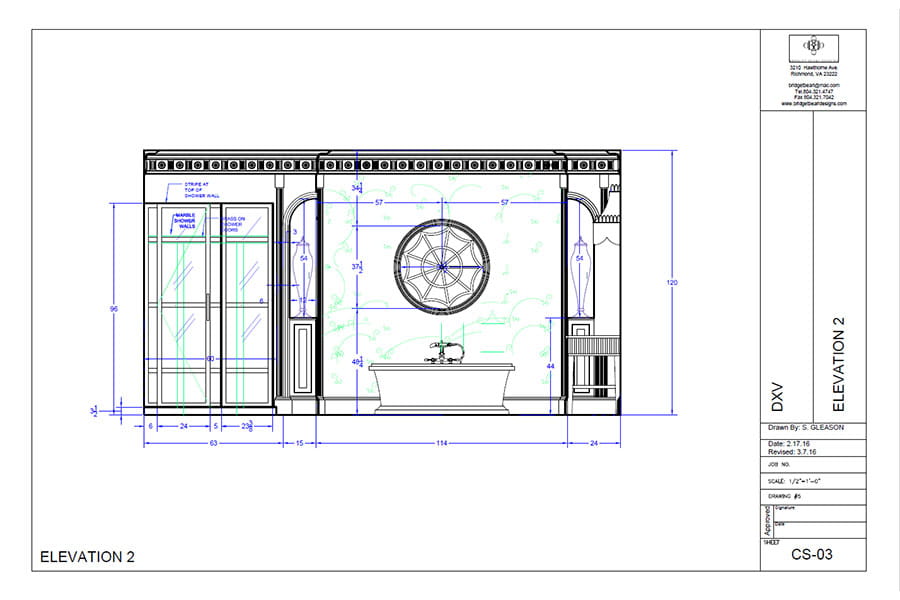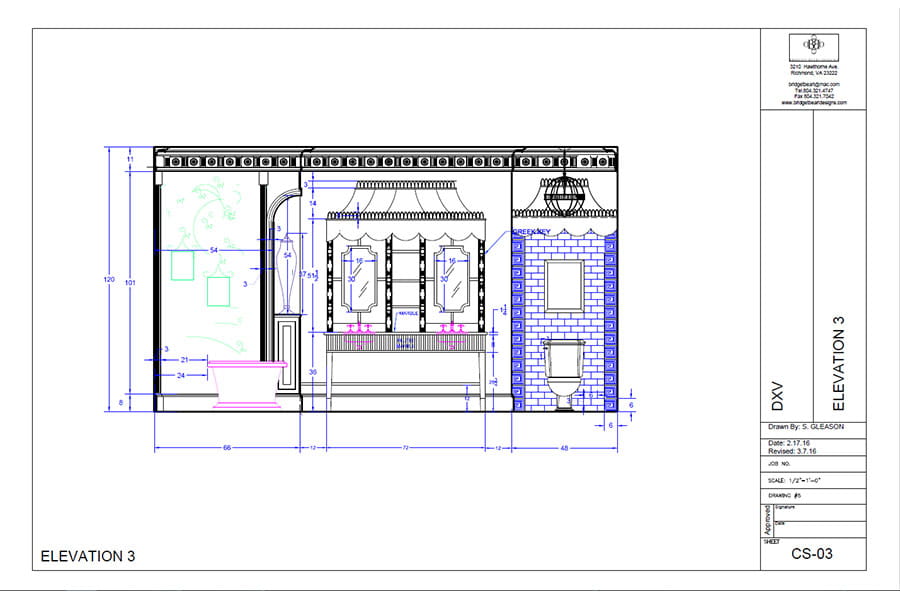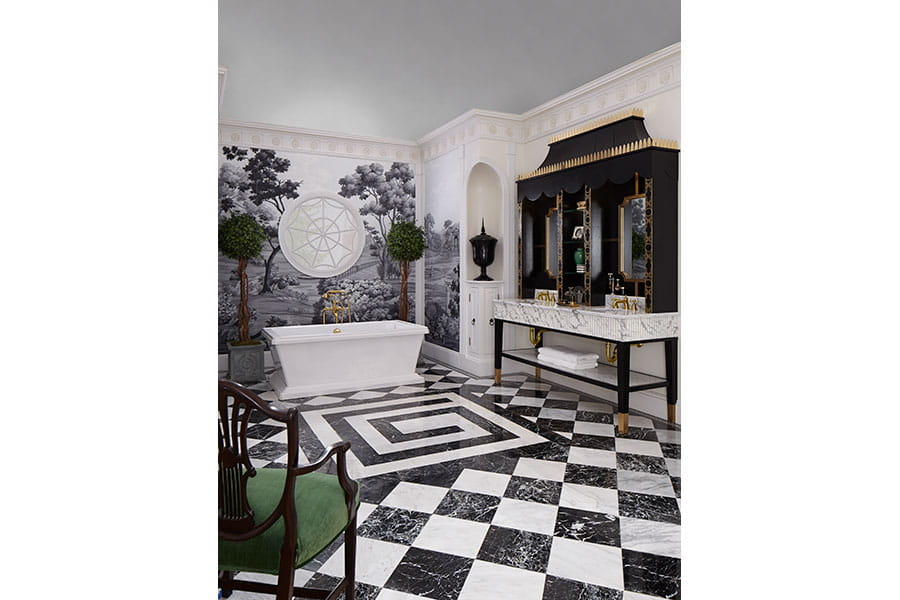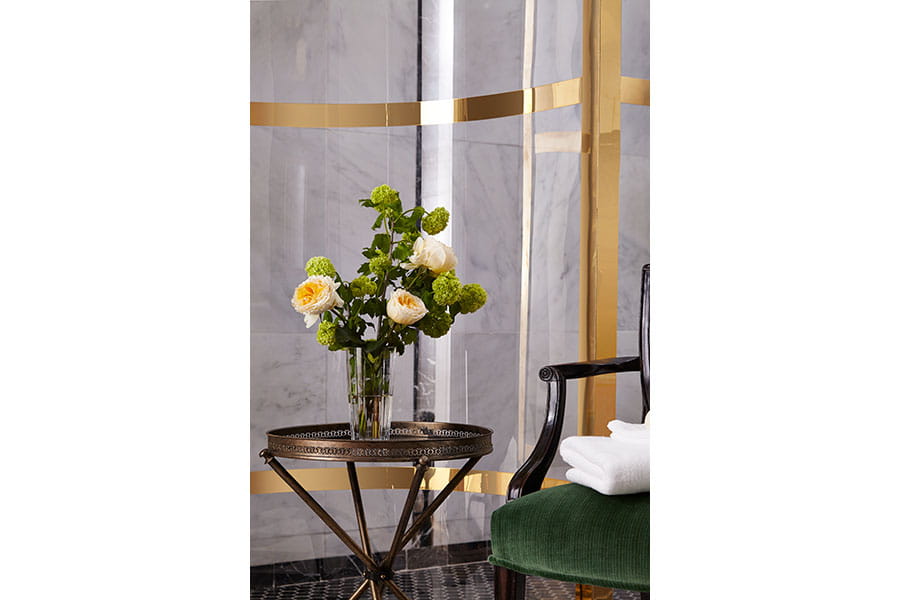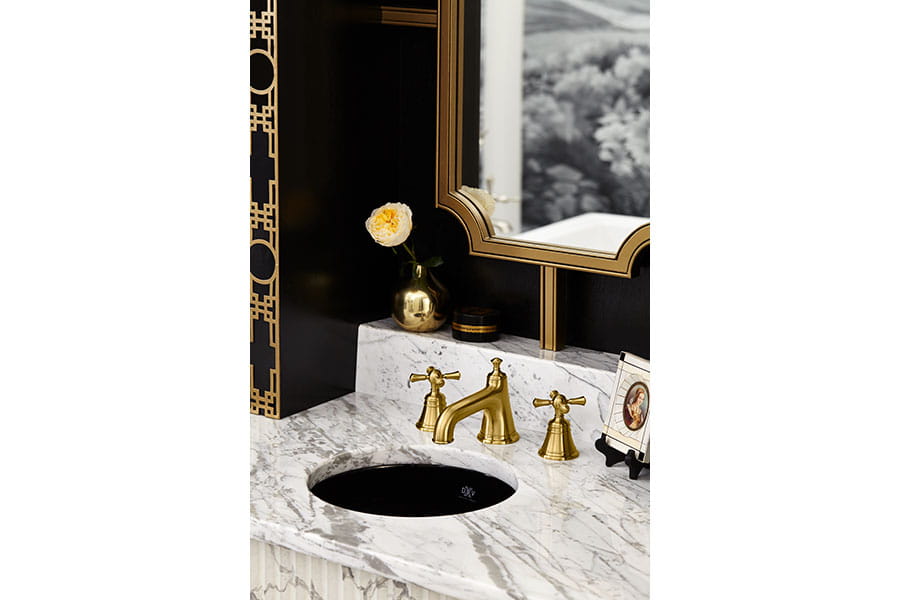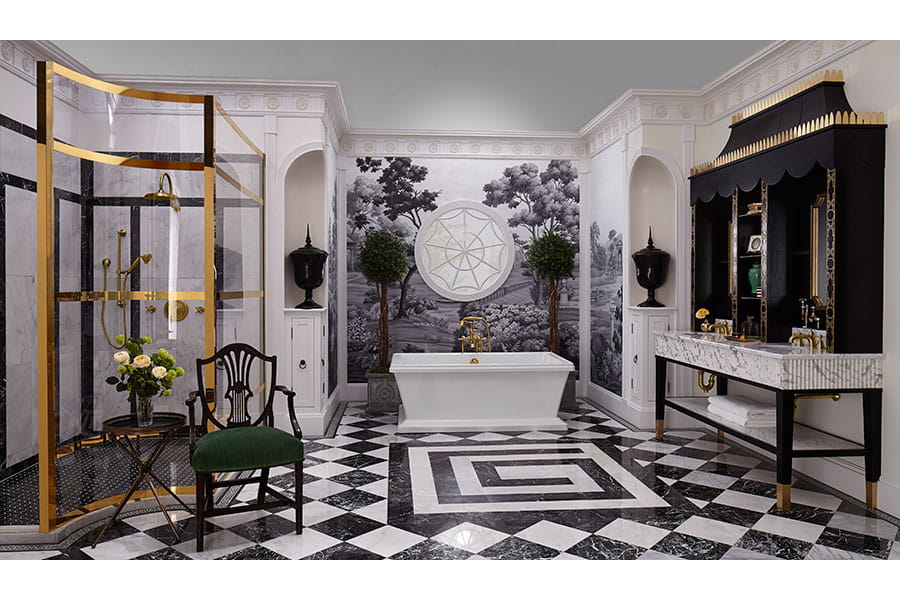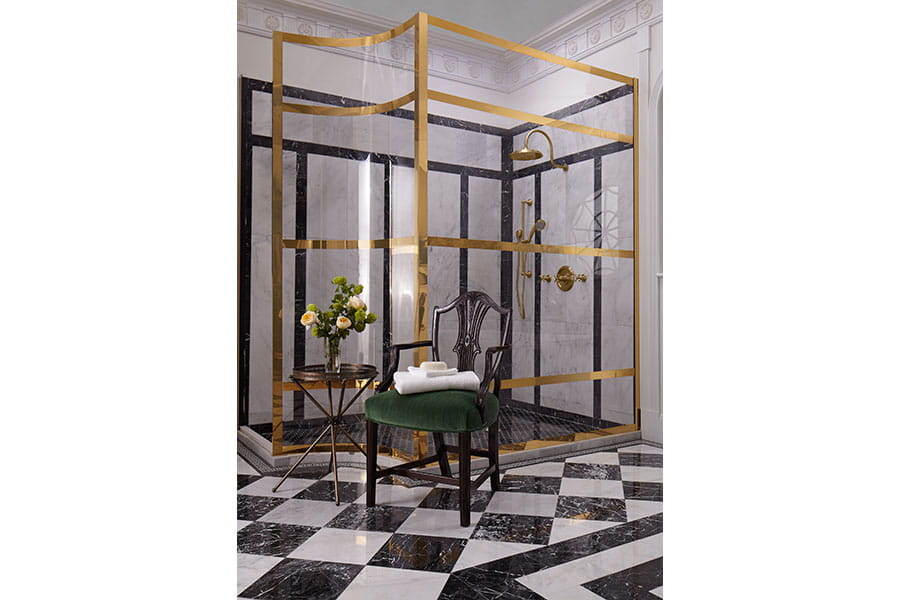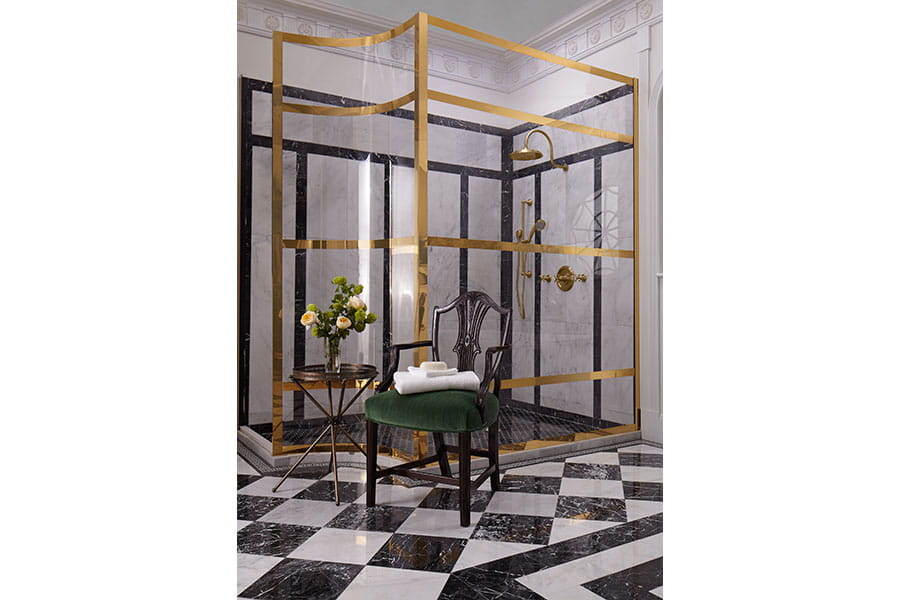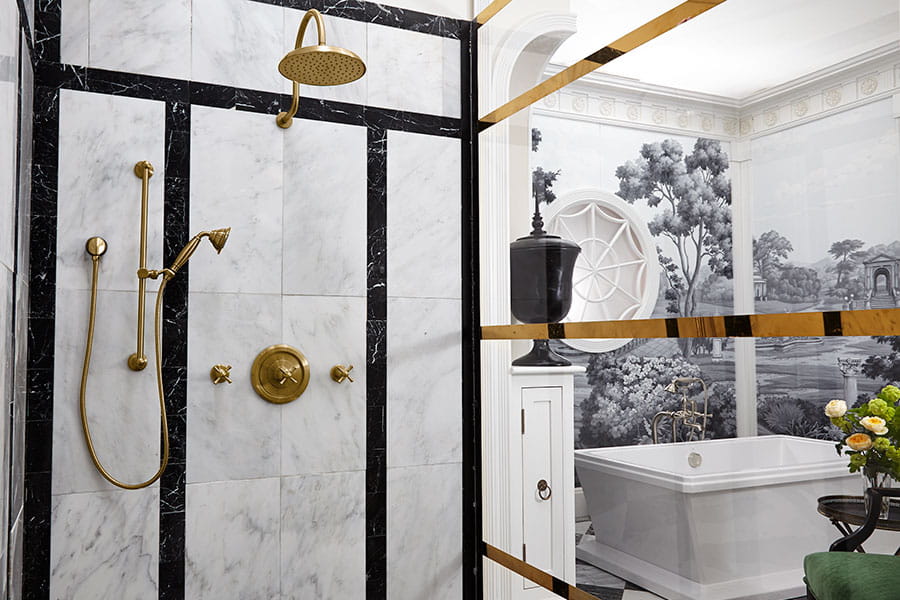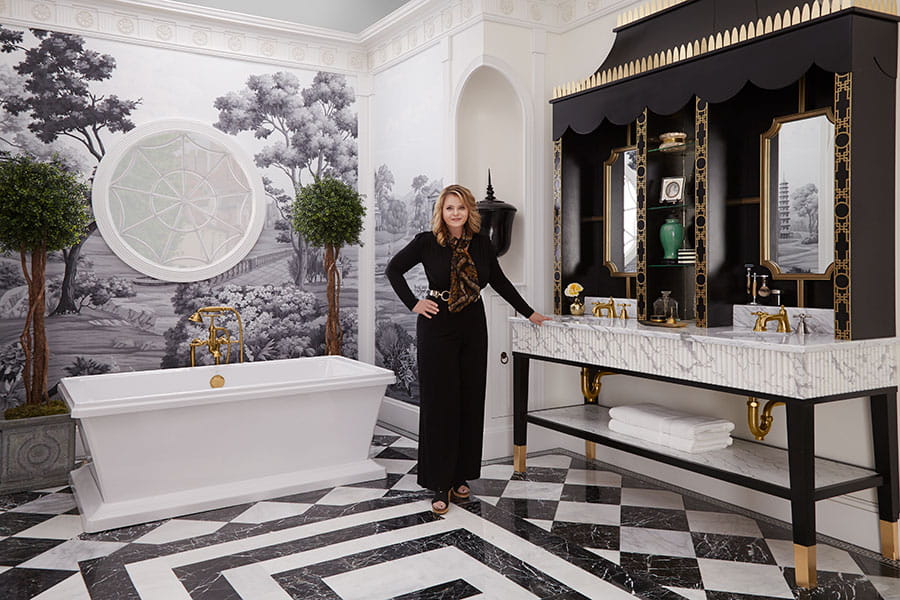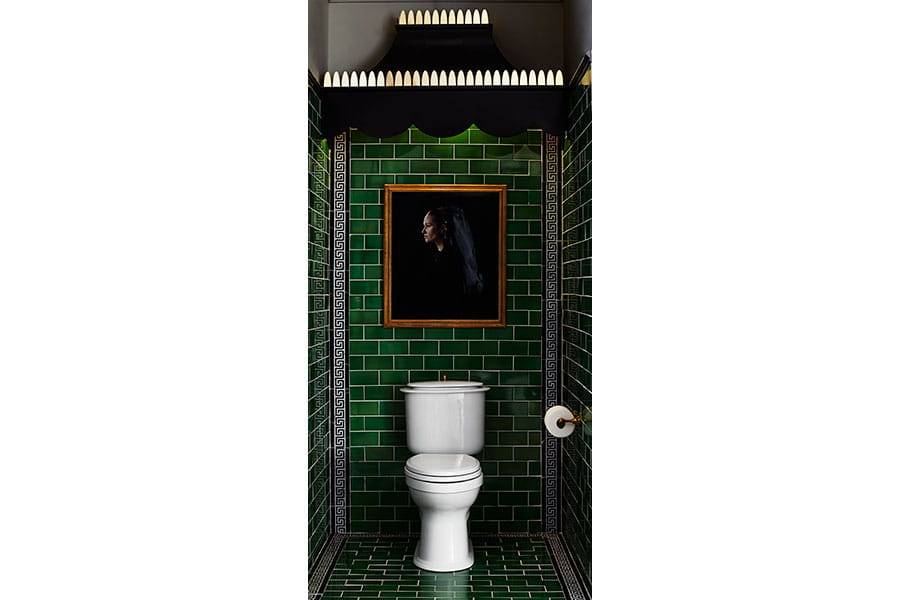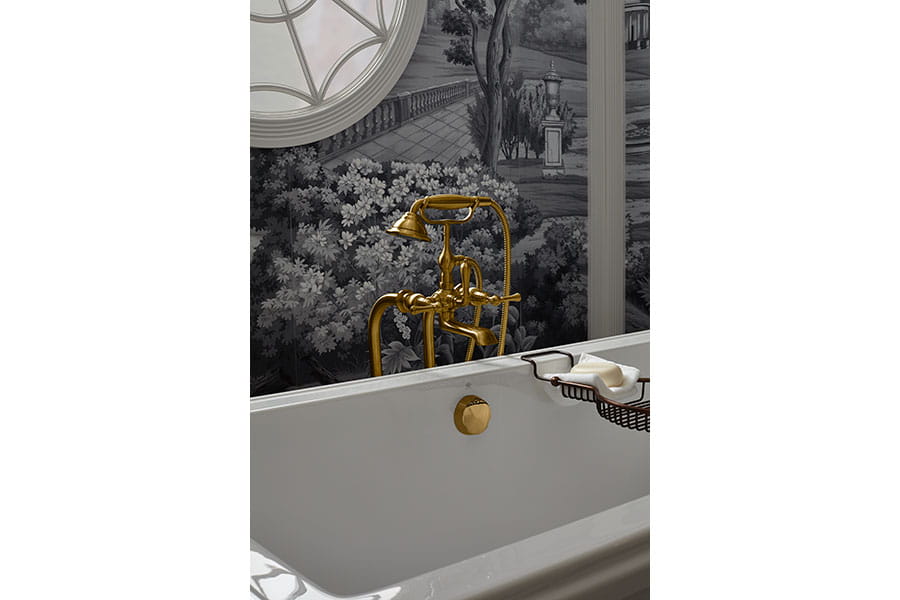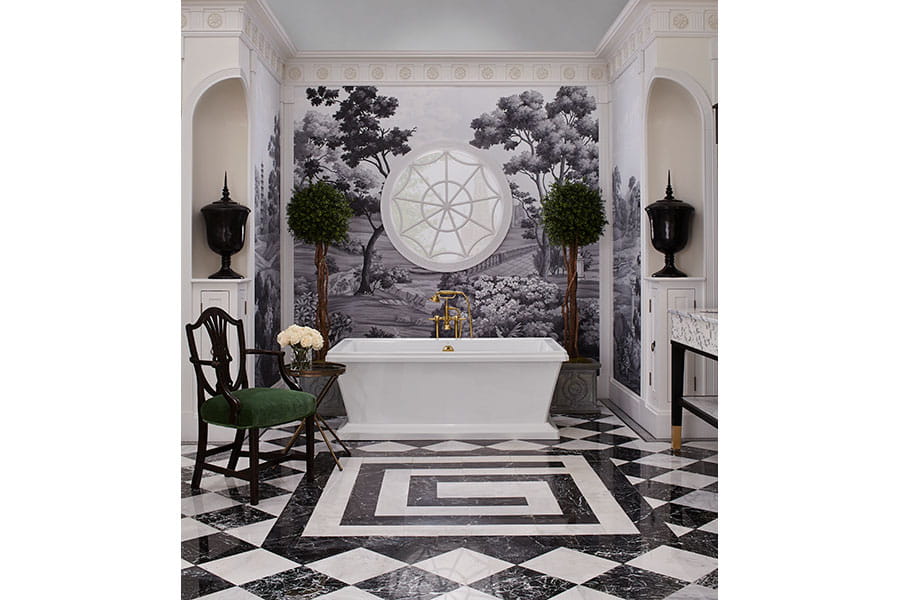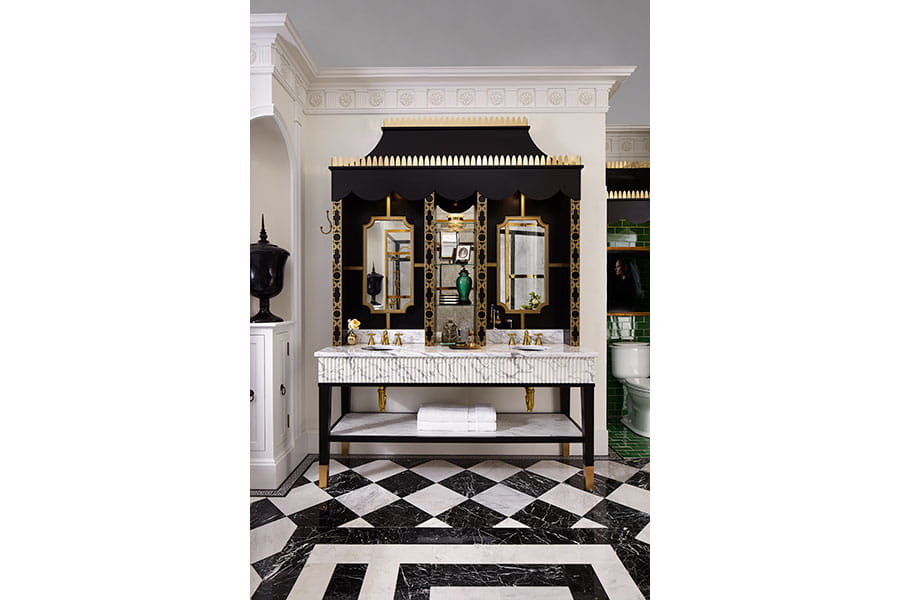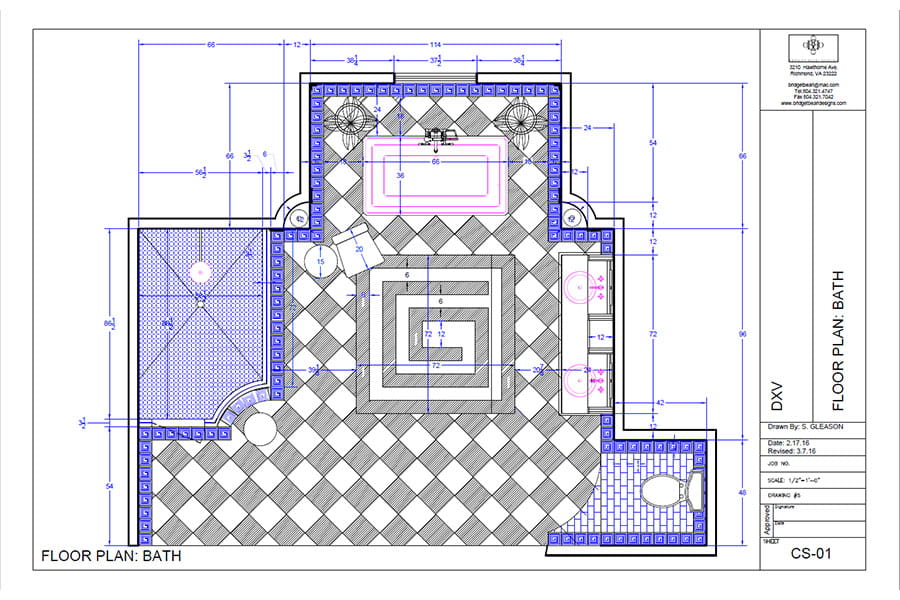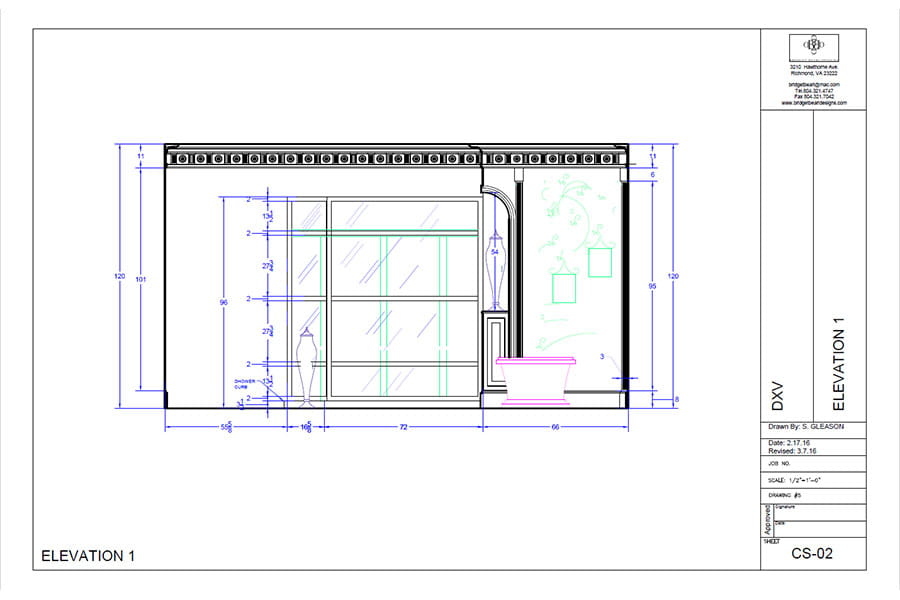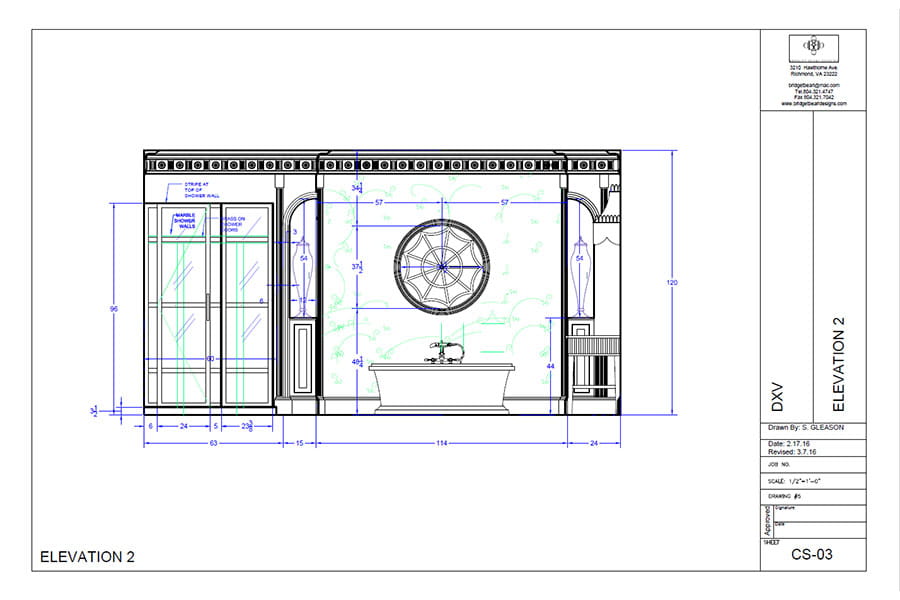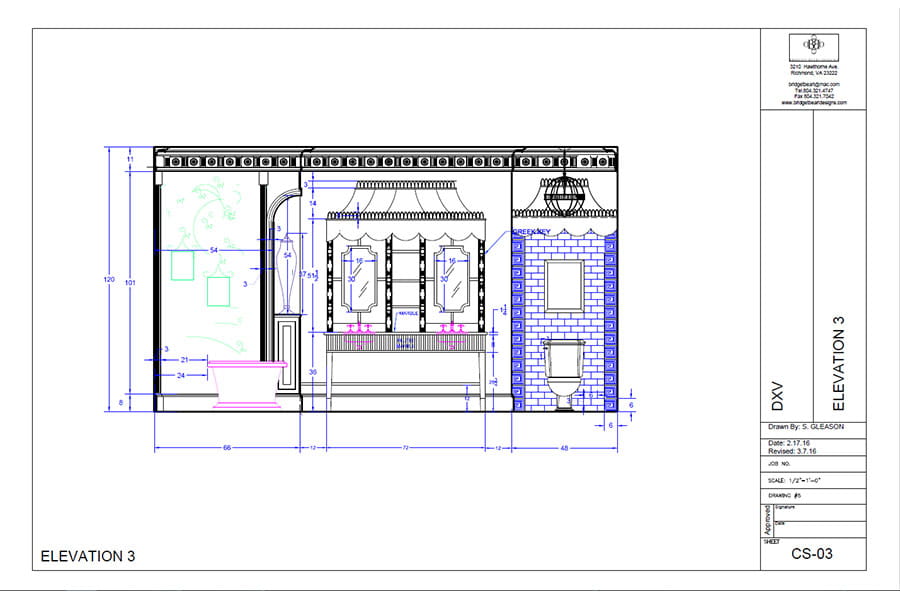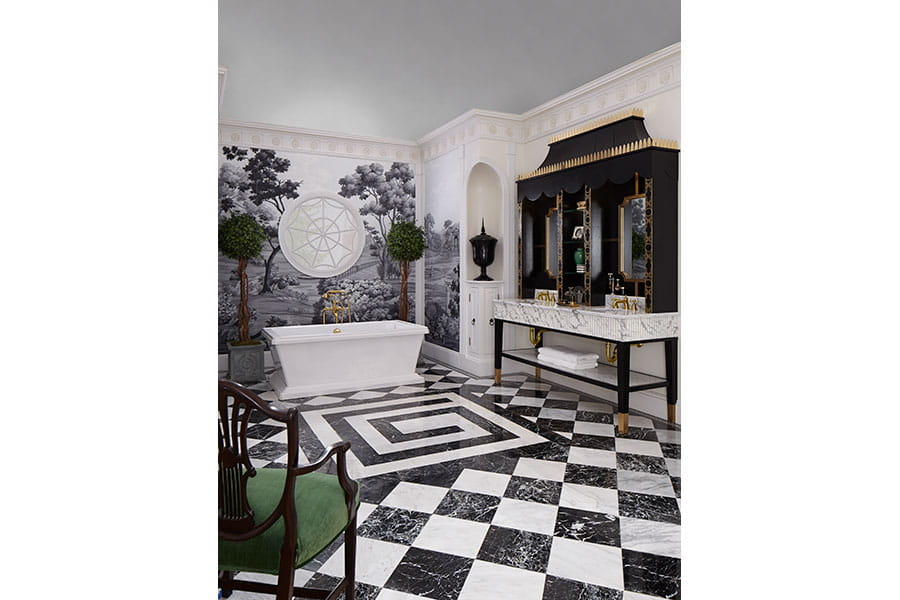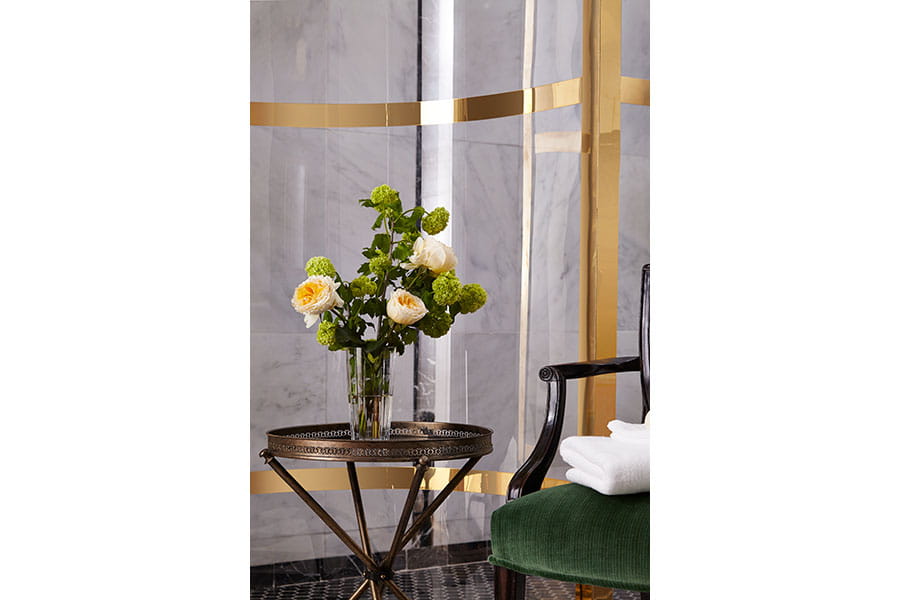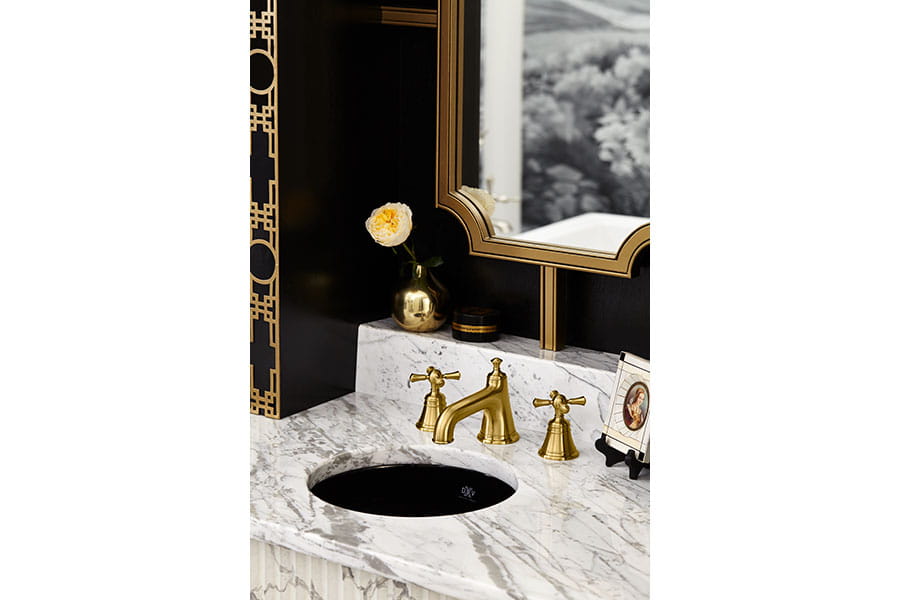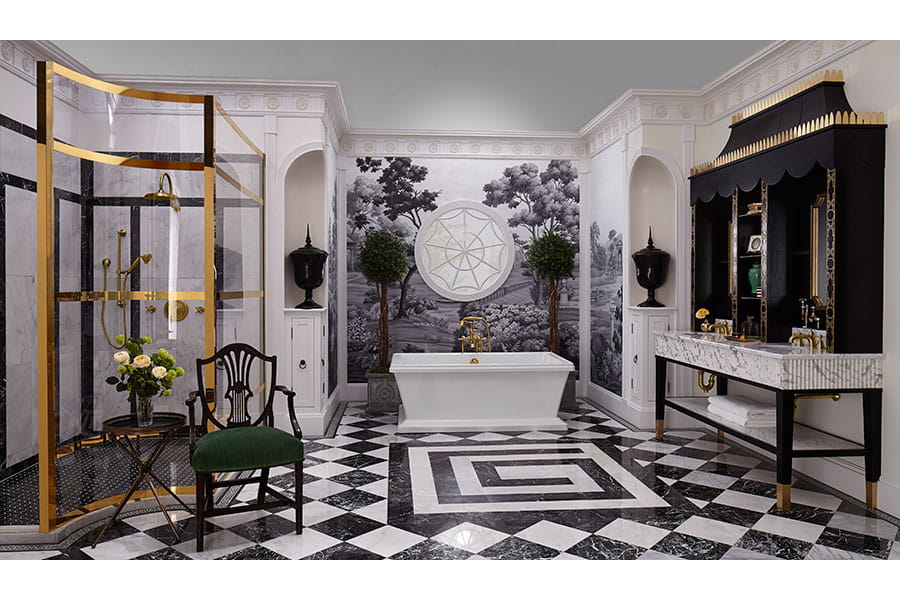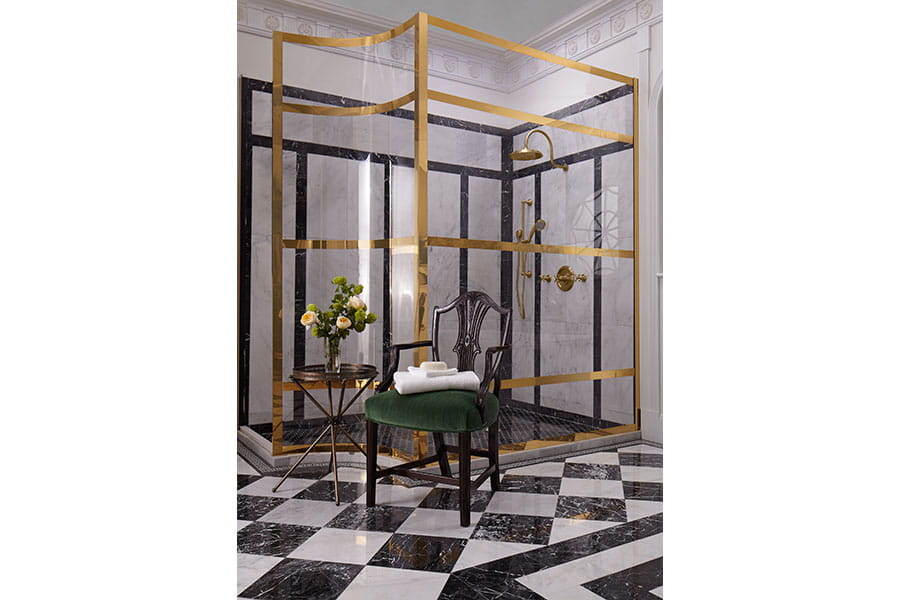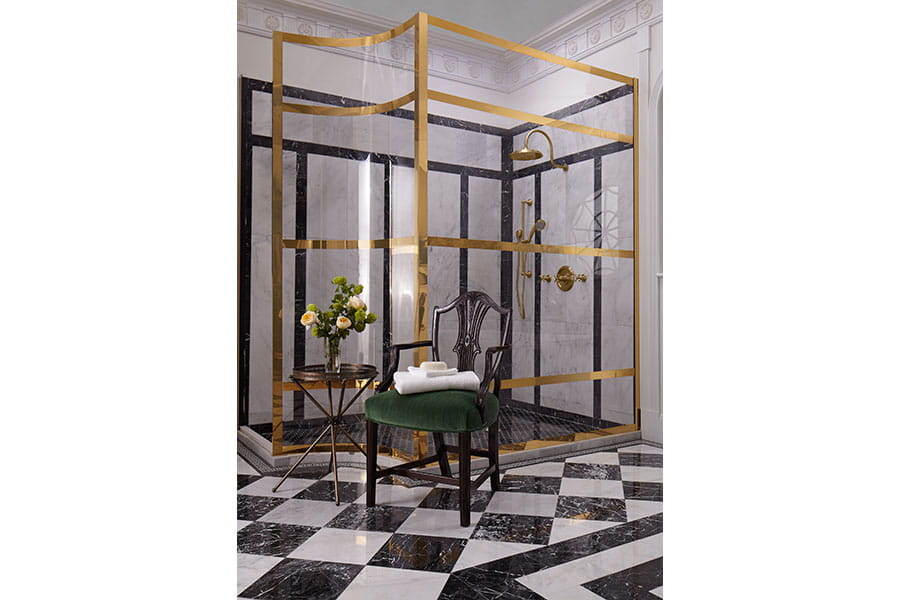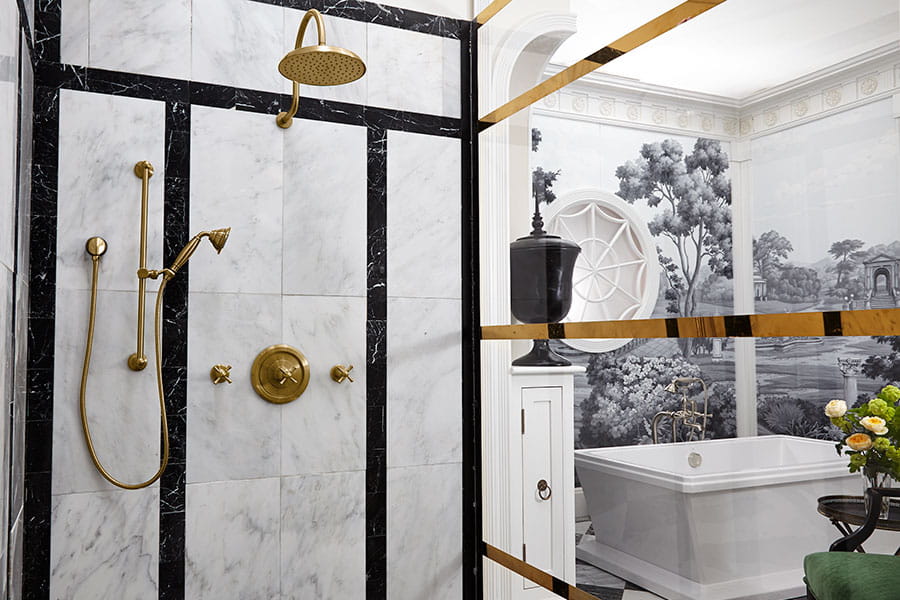 "When you walk into the room, you say, this is Georgian, this is Classic, this is Charleston."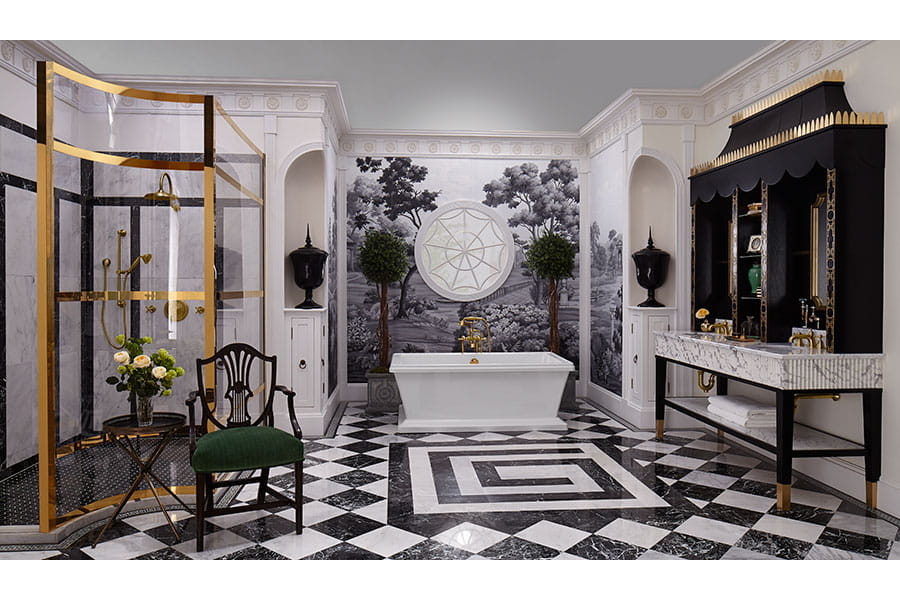 It was typical of this movement to bring ideas and motifs from the old country to America and recreate them.

Charleston. This bathroom represents the Classic Movement in Charleston, 1890 to 1920, when things went from fussy and overdone to modern convenience. And that relates perfectly to what Susan did in this space, taking classical architectural elements from some of Charleston's historic homes and pairing them with modern fixtures.

A mix of old and new. Yesterday and tomorrow.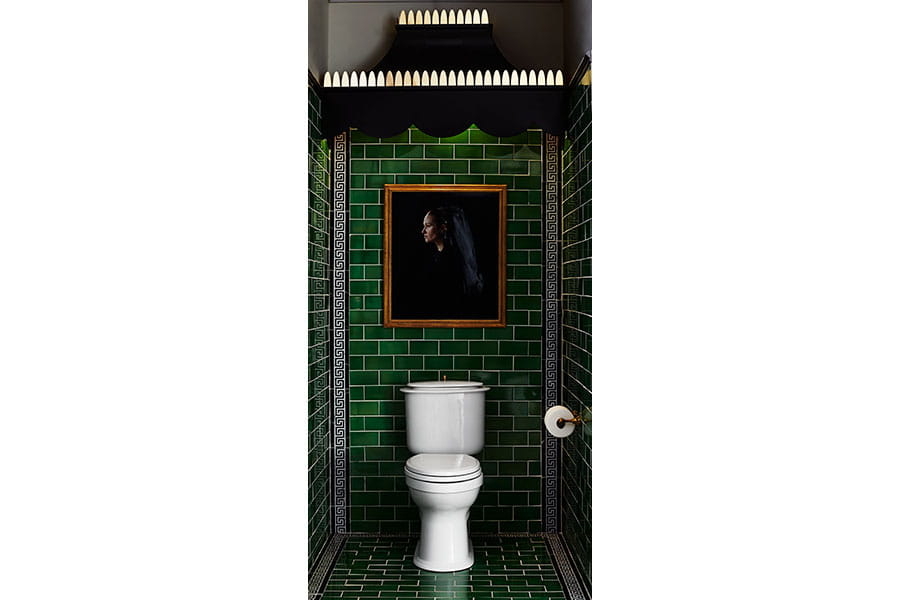 "That's why I chose to pair the more modern Pop Round Under Counter Lavatories with classic Carrara marble," explains Susan. "And I placed the Fitzgerald Freestanding Soaking Tub, with its clean lines, right under the more historic Palladian spiderweb window."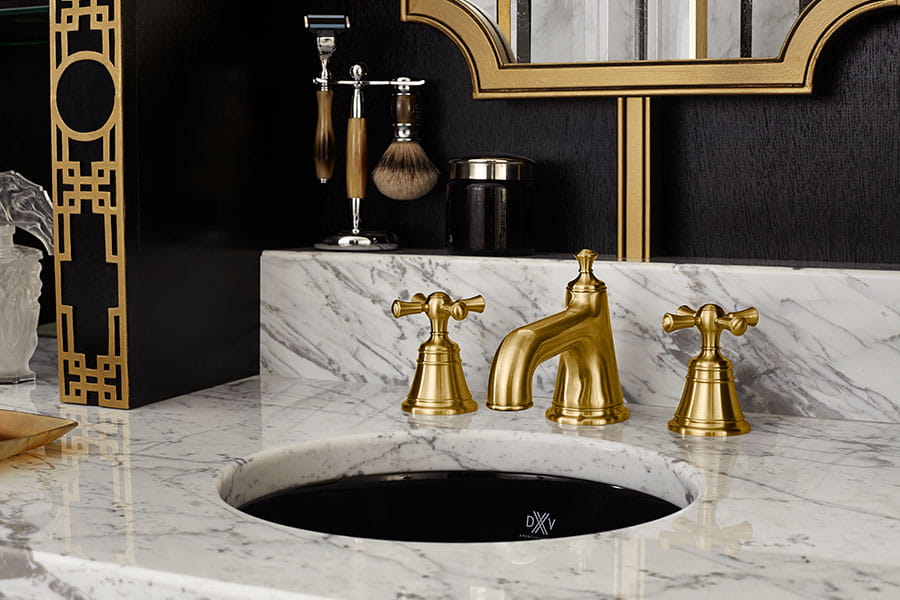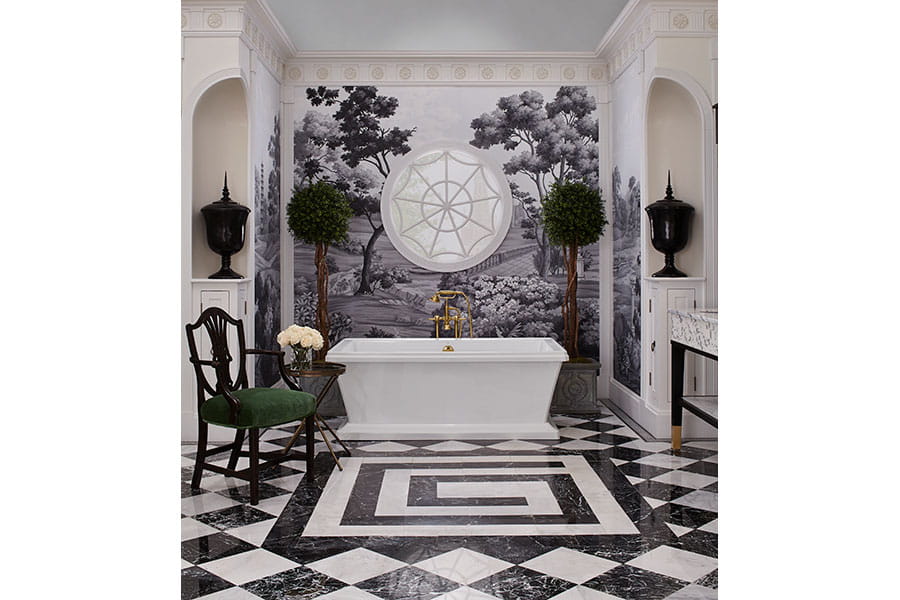 Finally, a whimsical pop of green upholstery makes a bold graphic statement amongst the black-and -white Georgian floor and grisaille wallpaper.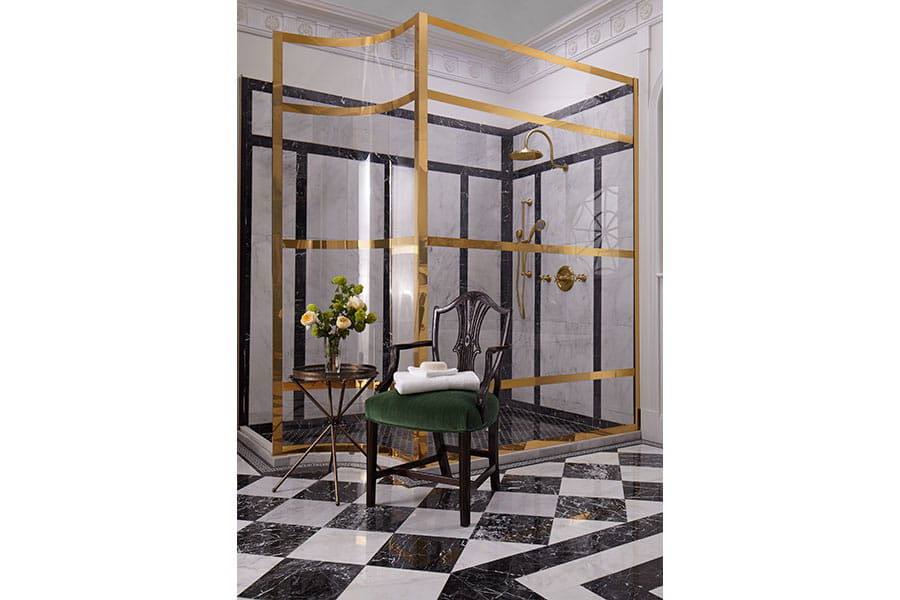 "DXV gives me products that I can use for a classical design or a modern design. With clean lines and the ability to go brass, chrome, nickel – wherever I'm going, DXV is right there with me."