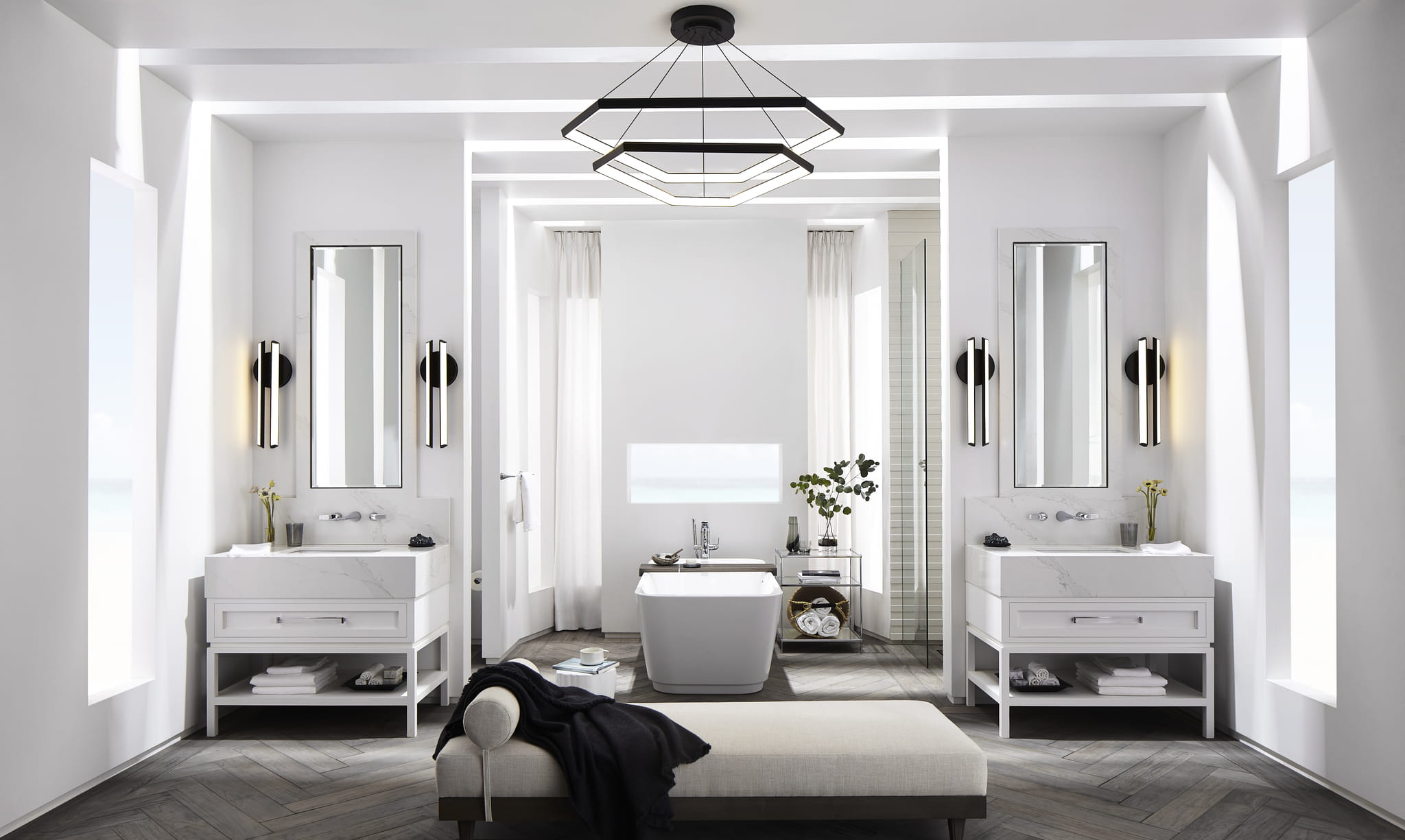 THE DXV STORY
Timeless Design. Reimagined.
Inspired by the most influential Design Movements spanning the past fifteen decades, DXV preserves pivotal design elements from each period, reimagined for today. We offer exceptional bathroom and kitchen collections that pay tribute to the past and celebrate the present.

Each Design Movement – CLASSIC, GOLDEN, MODERN, and CONTEMPORARY – is comprised of meticulously crafted, perfectly honed collections and pieces. Curated to streamline the renovation process while instilling the beauty, refinement and creativity that makes your home uniquely yours.

Built on the pillars of timeless design, meticulous craftsmanship and personal expression, DXV collections reinterpret the four pivotal design eras by fusing design with innovation and modern sensibility. The end result – truly inspired designs that elevate the experience of everyday living.

Brand Purpose: DXV effortlessly infuses beauty and creativity into luxury living.

Brand Pillars