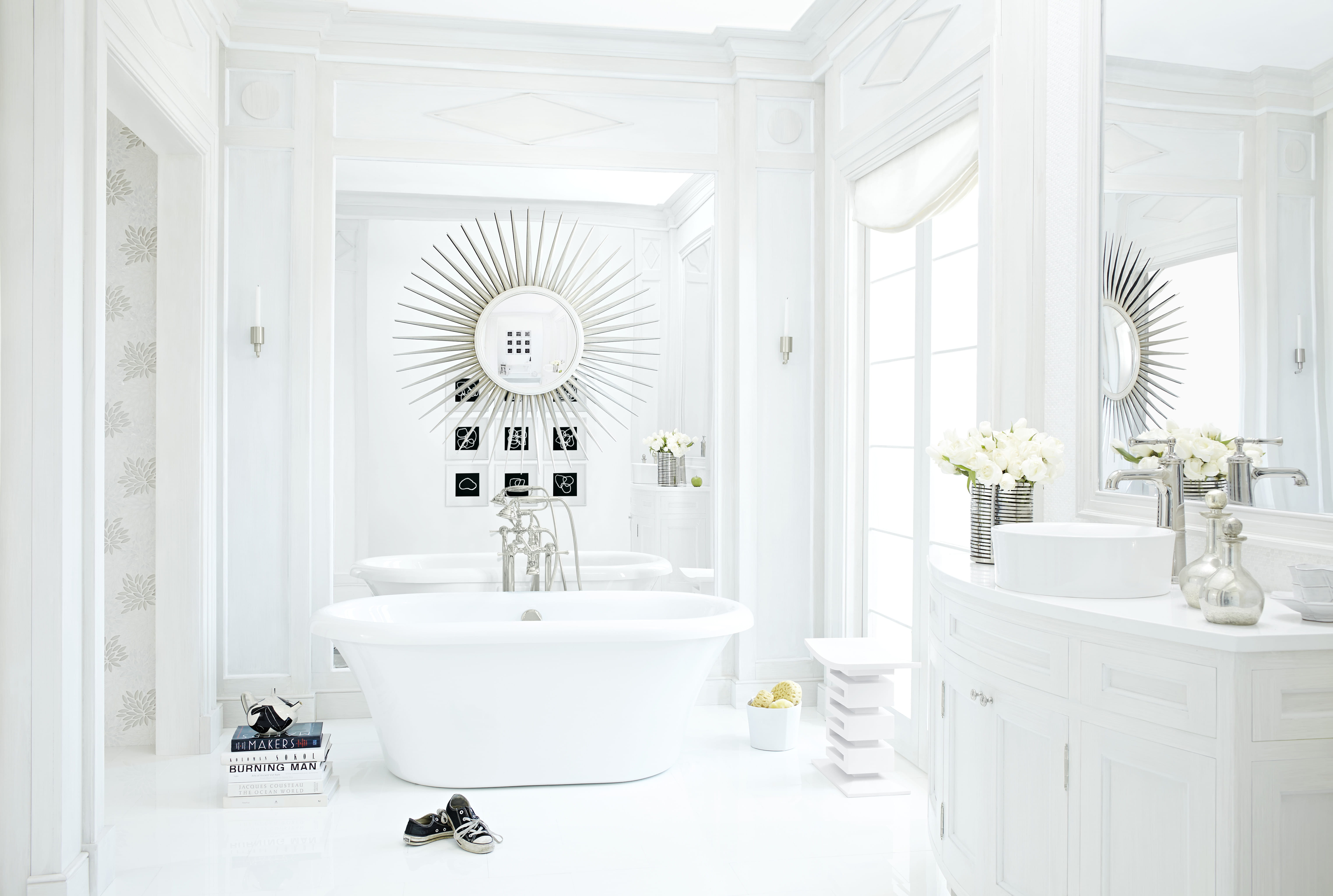 flirting with tradition
mary douglas drysdale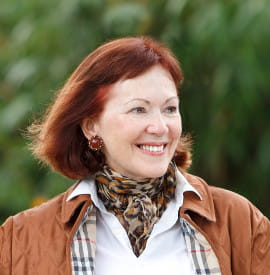 "I was raised in the shadow of Thomas Jefferson's architectural brilliance," says the Charlottesville, Virginia–born designer, who founded her own well-regarded firm in 1990. This early exposure to the best in American classicism, together with formal studies and a Grand Tour of Europe, left Mary with a deep understanding of the classical principles for organizing mass and space.
These come to the fore in her DXV bathroom, which unsurprisingly draws its freestanding tub, sinks, and toilet from the Classical movement's stately and sculptural St. George collection. "I wanted the space to feel luxurious, glamorous, and sexy," says Mary, who created a room that's formal yet offers an exciting view upon entering. "You see the tub with a sunburst mirror above it," she explains. "The tub is my favorite—I really love its oval shape and base, which I find very elegant."
Mary, who has an extensive photographic portfolio of her work, started a Facebook page in 2009.

She now has 40,000 followers, which is not surprising considering her philosophy: "If someone writes you, you write them back," she says with Southern firmness. "It never occurred to me that some people don't respond to their followers' questions and comments. It's something I usually do late at night."
www.marydouglasdrysdale.com

Facebook: marydouglasdrysdaledesign
Twitter: @maryddrysdale
Other DXV Authors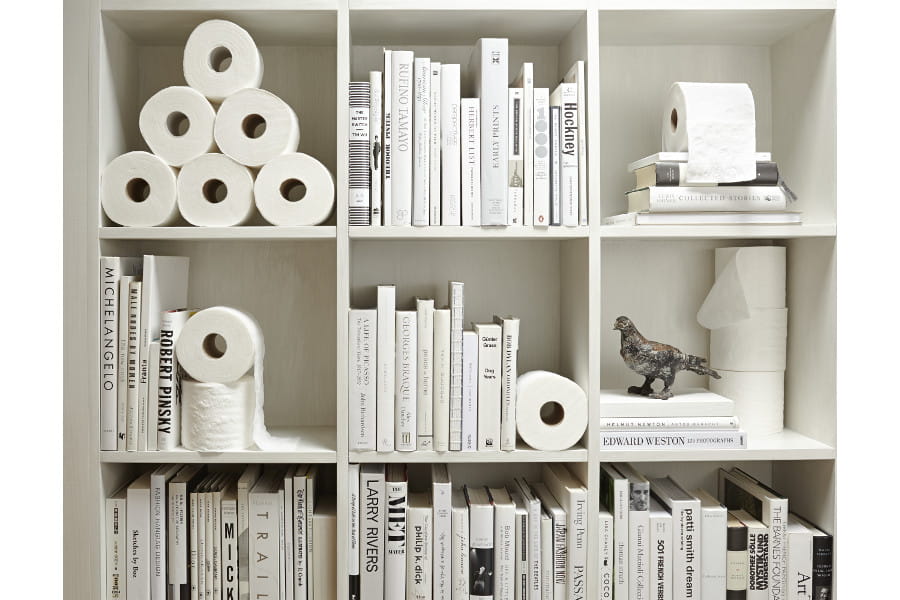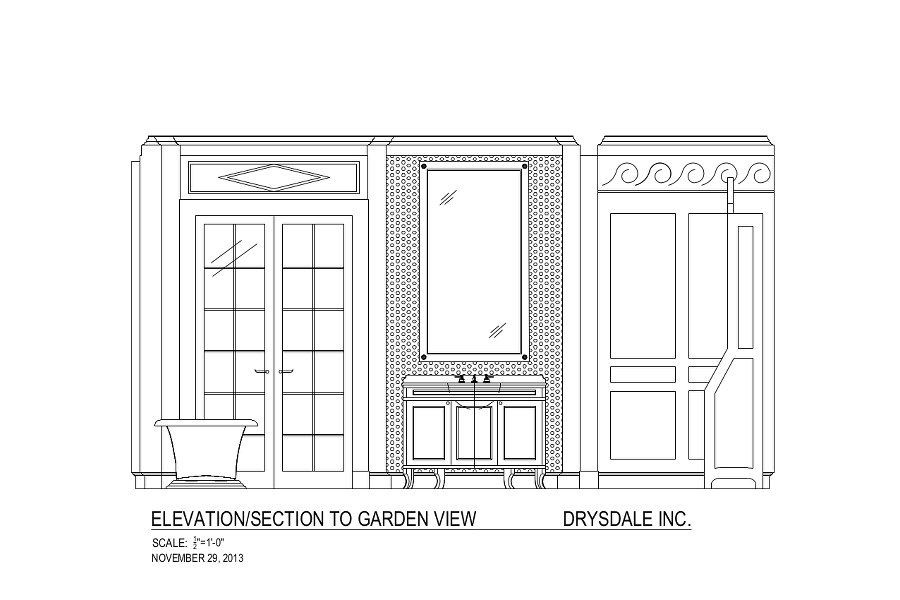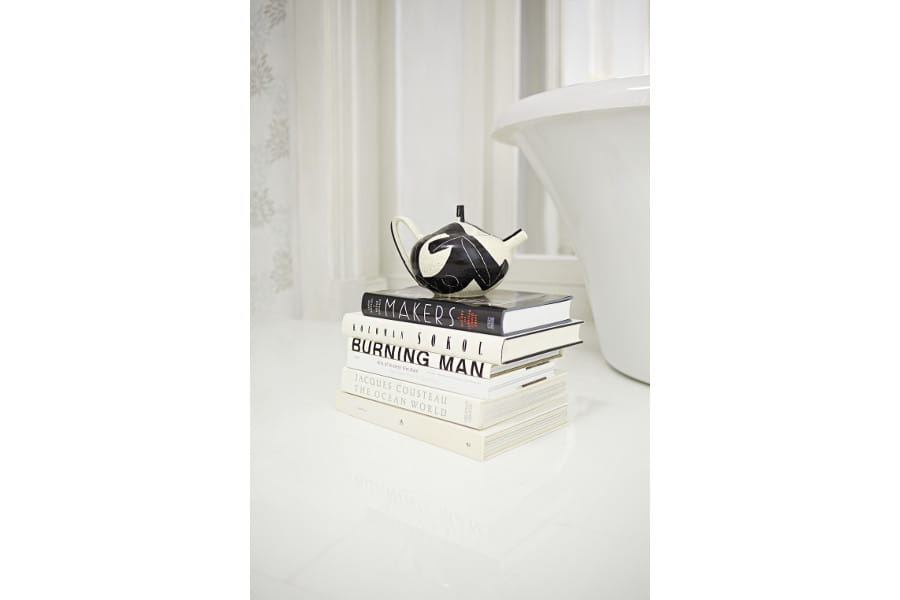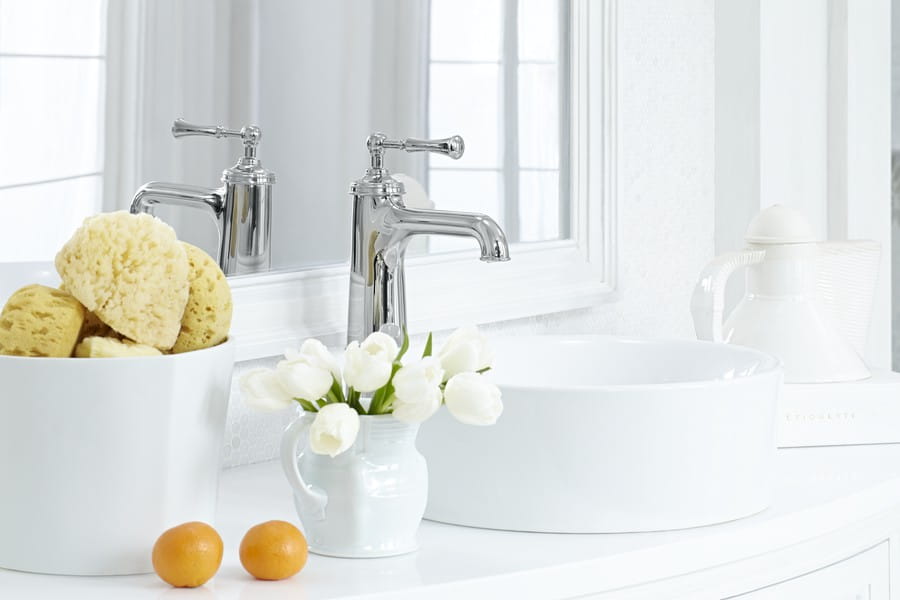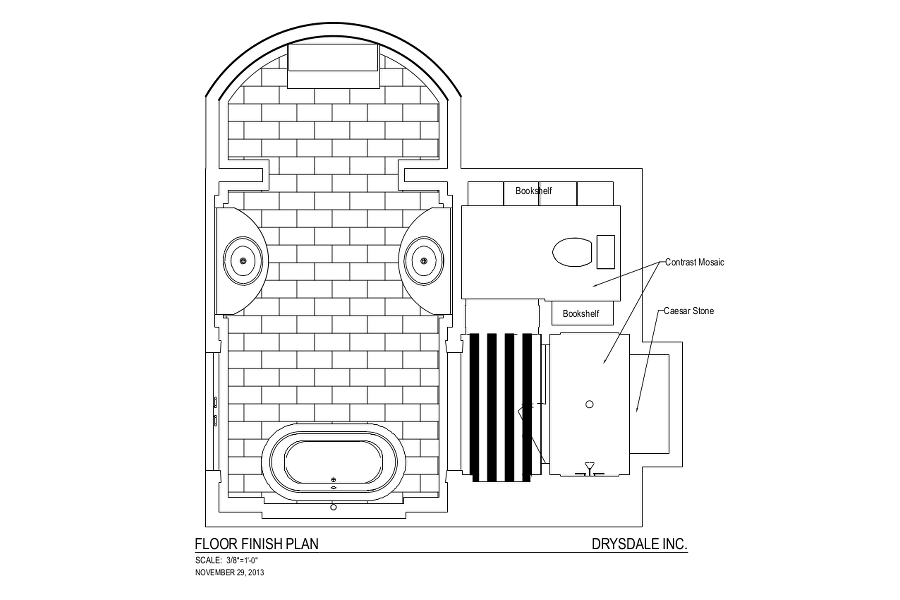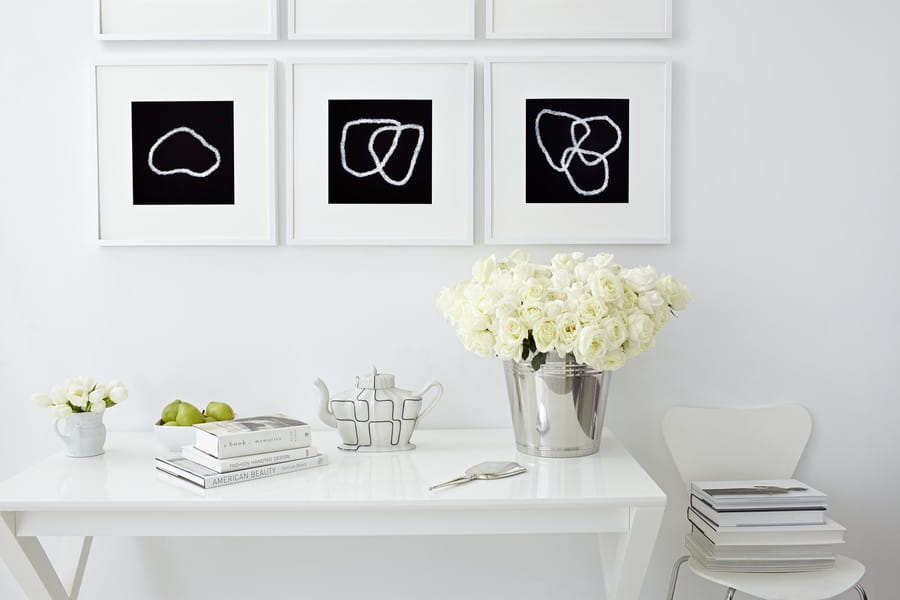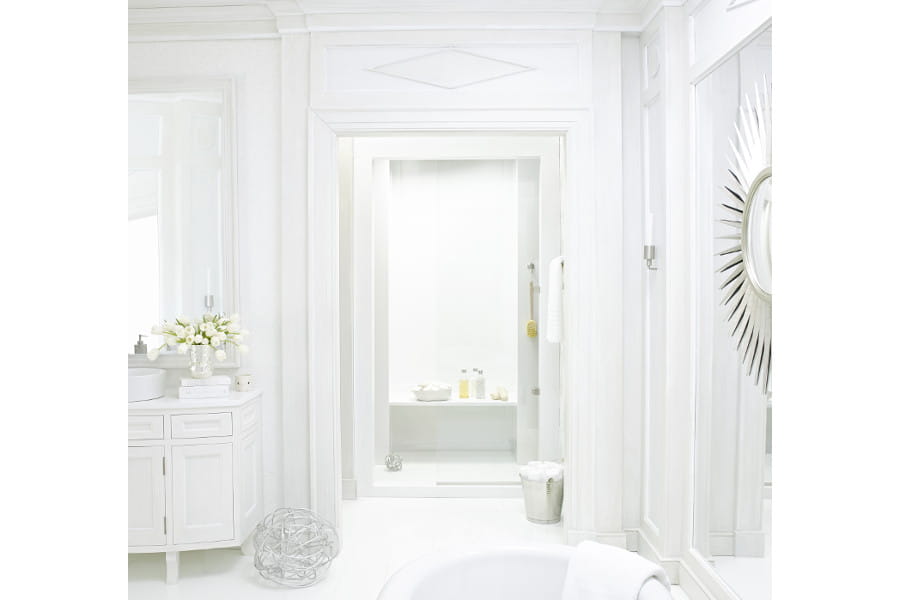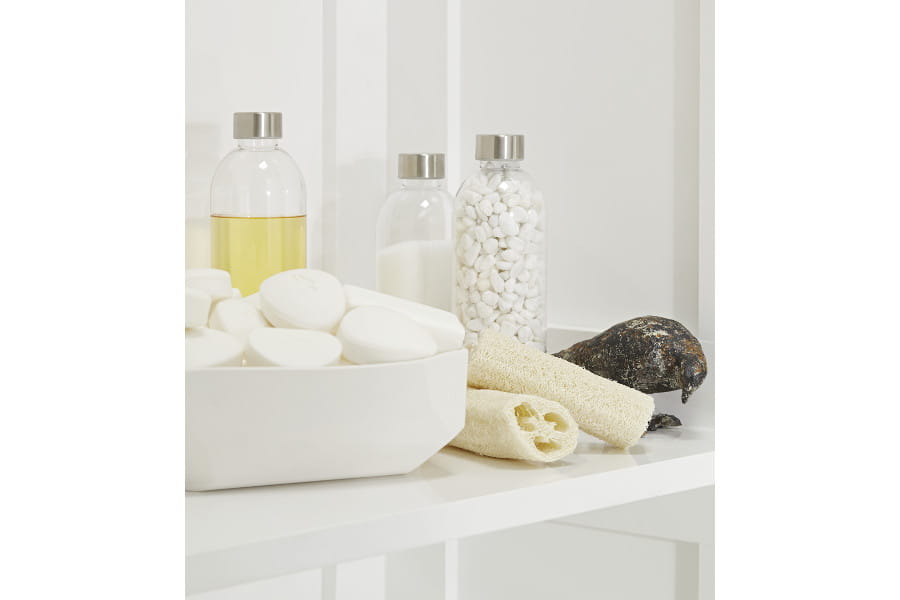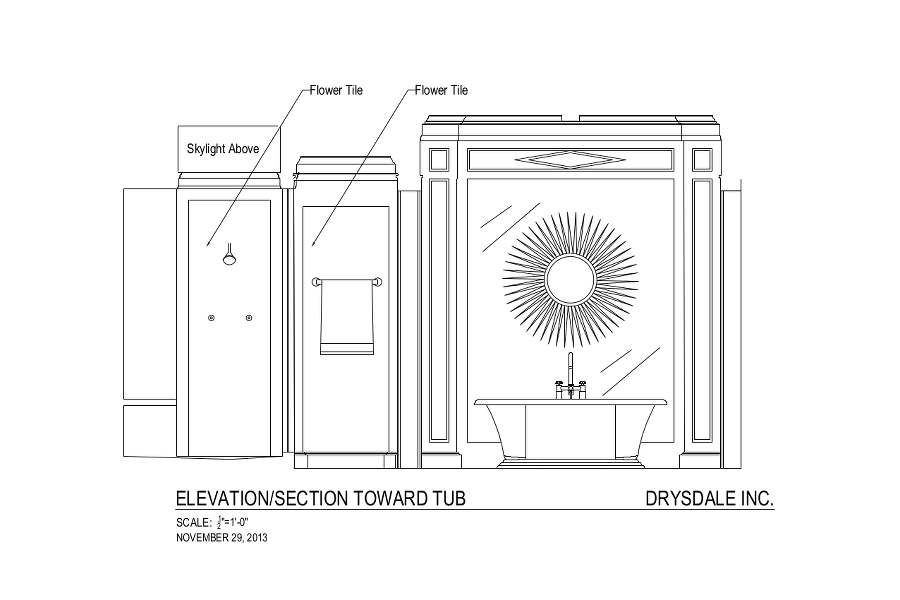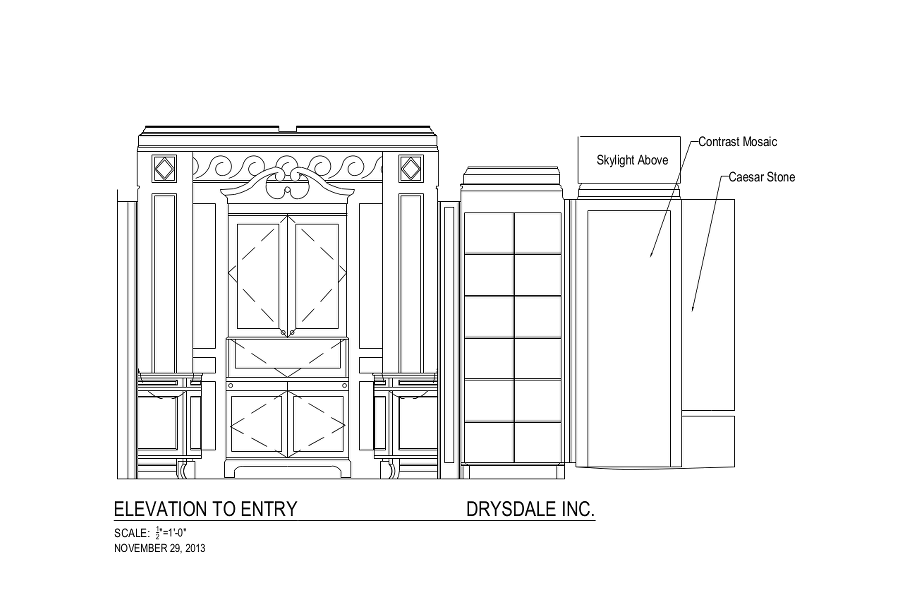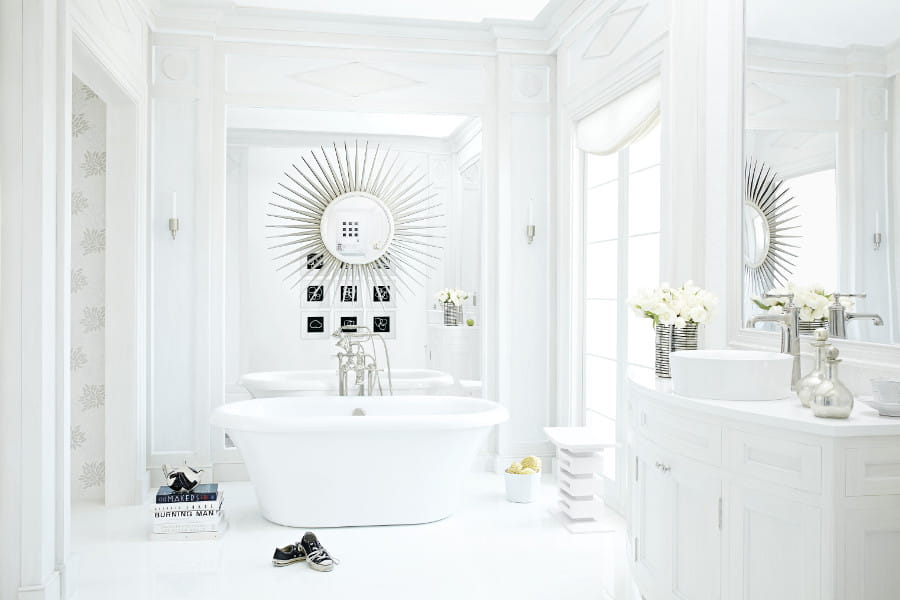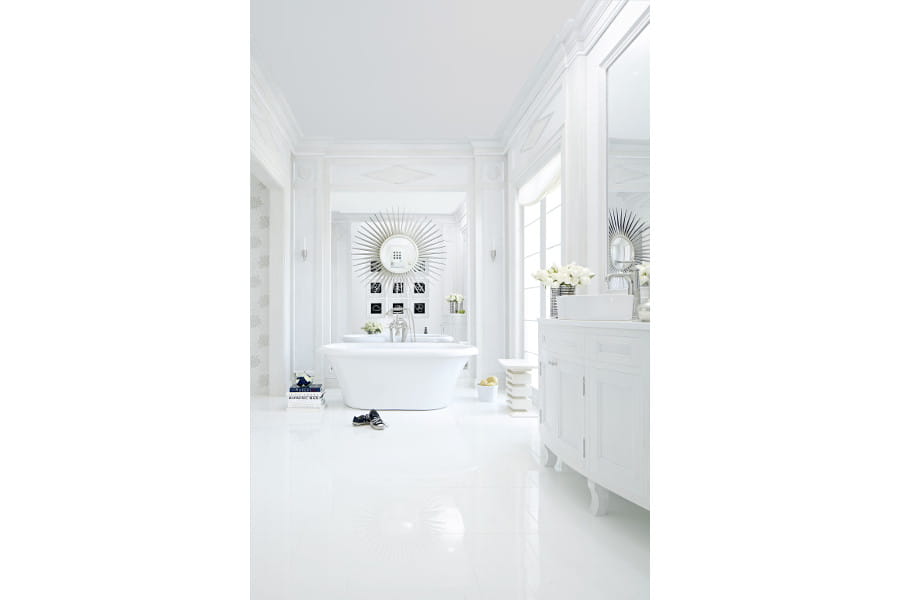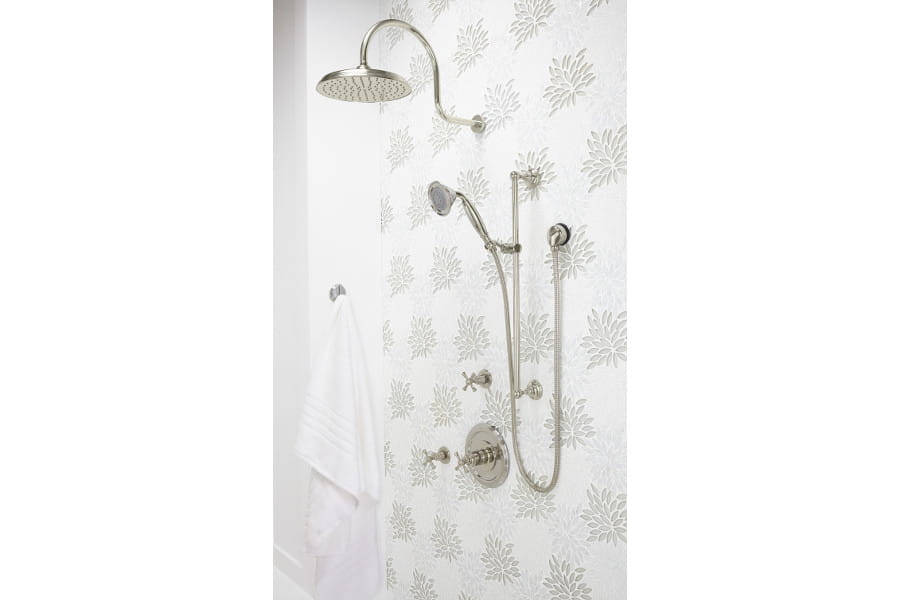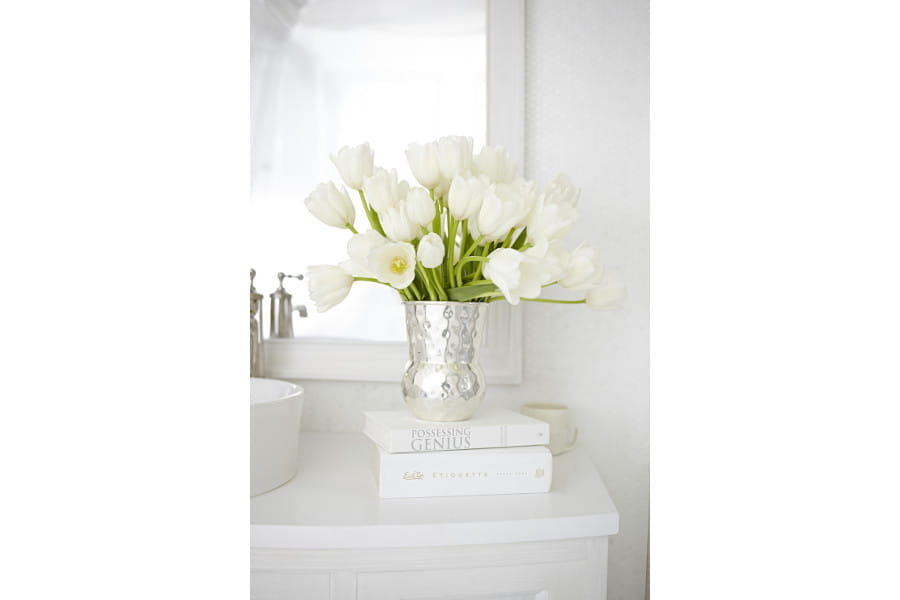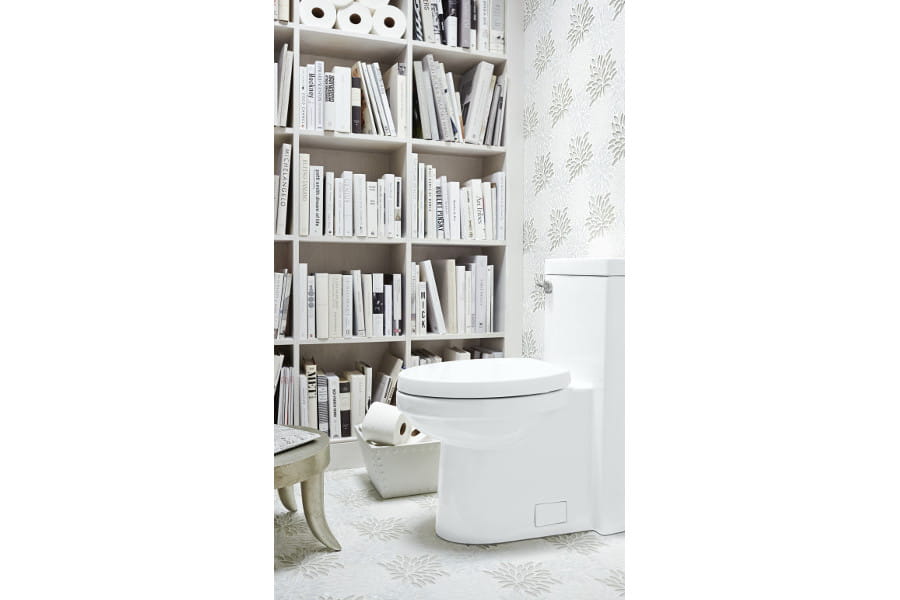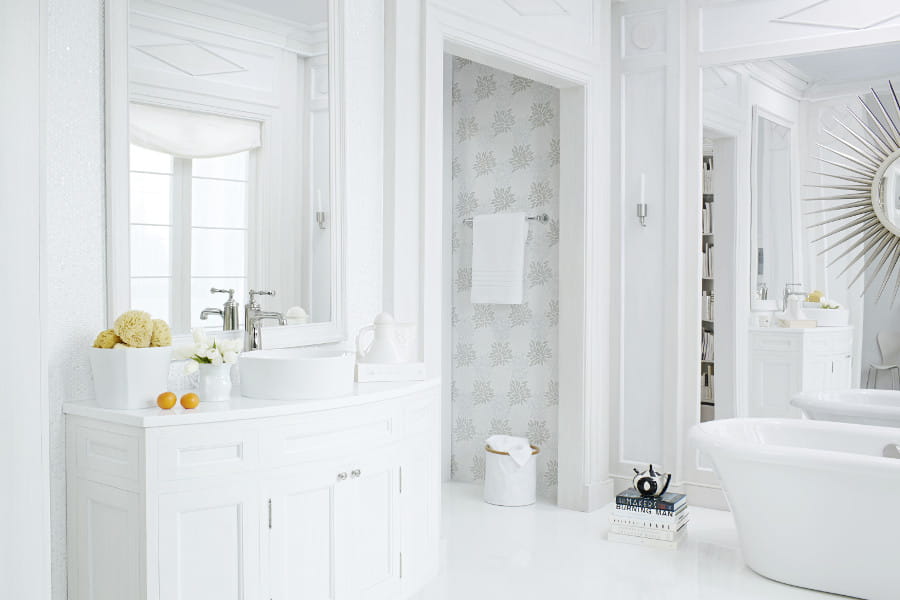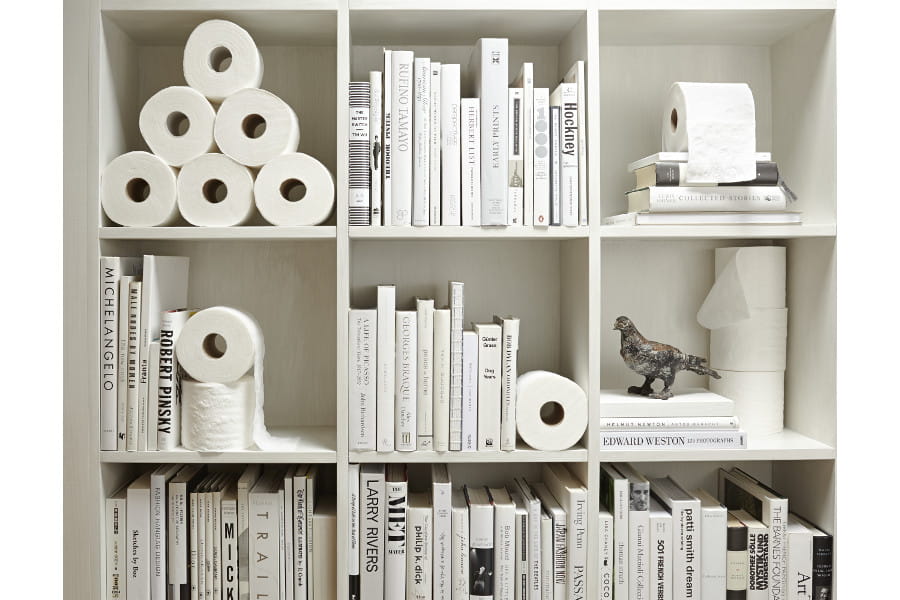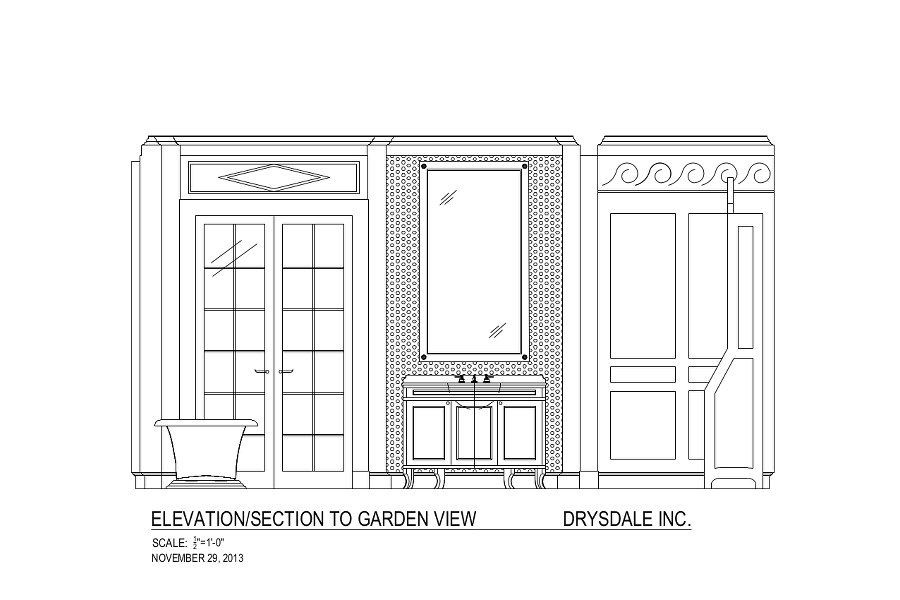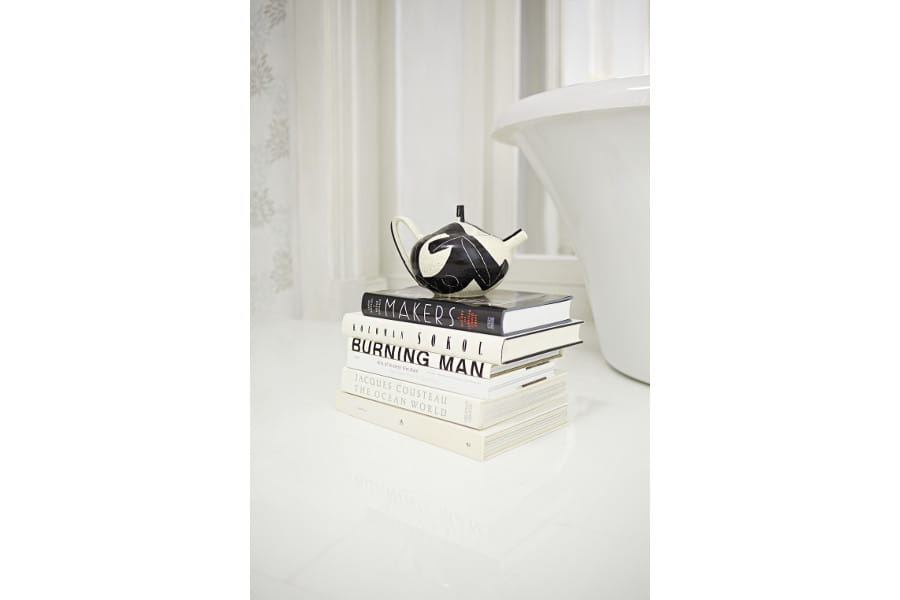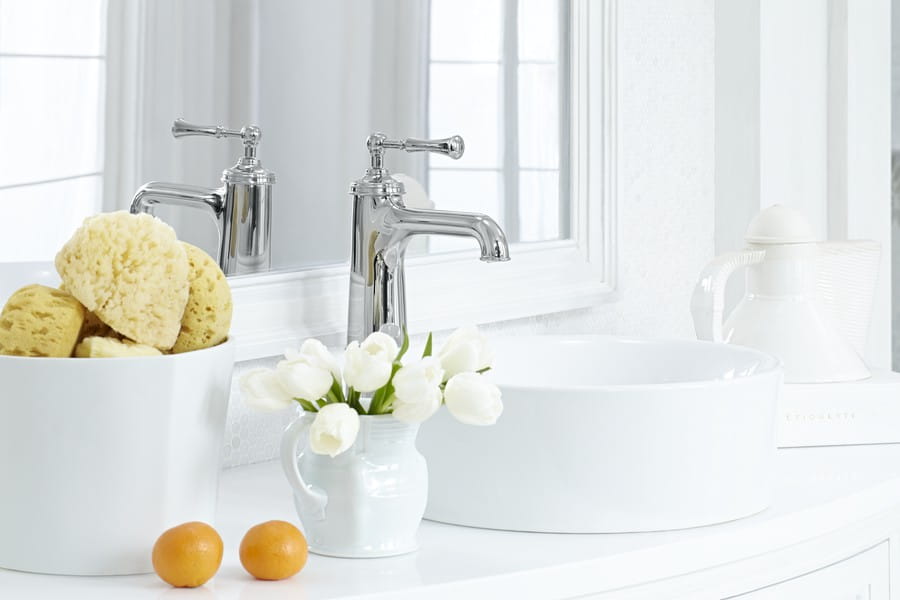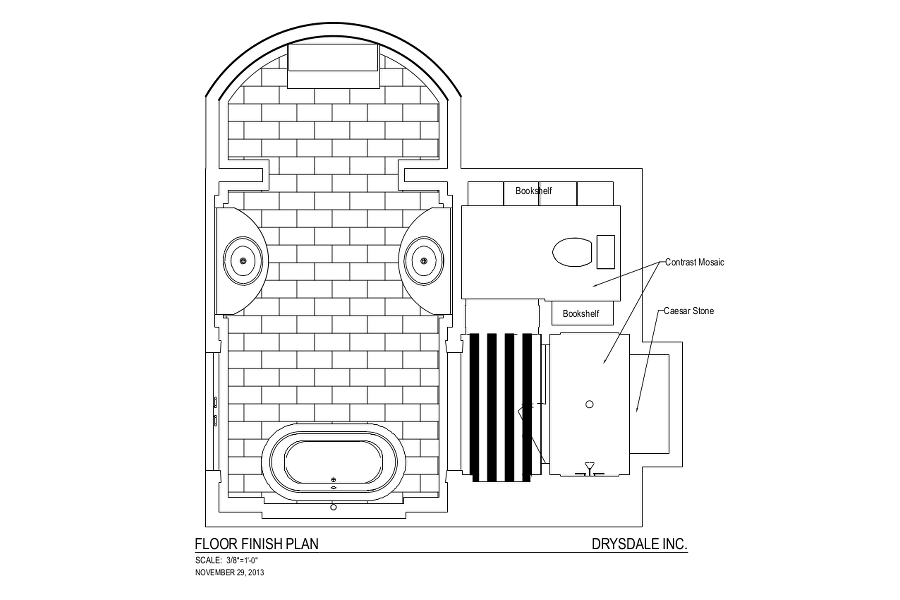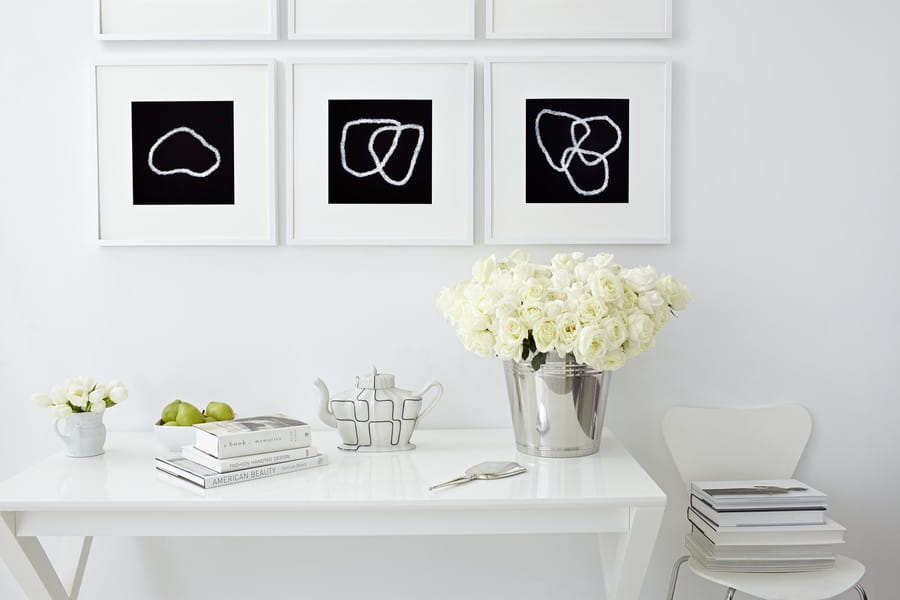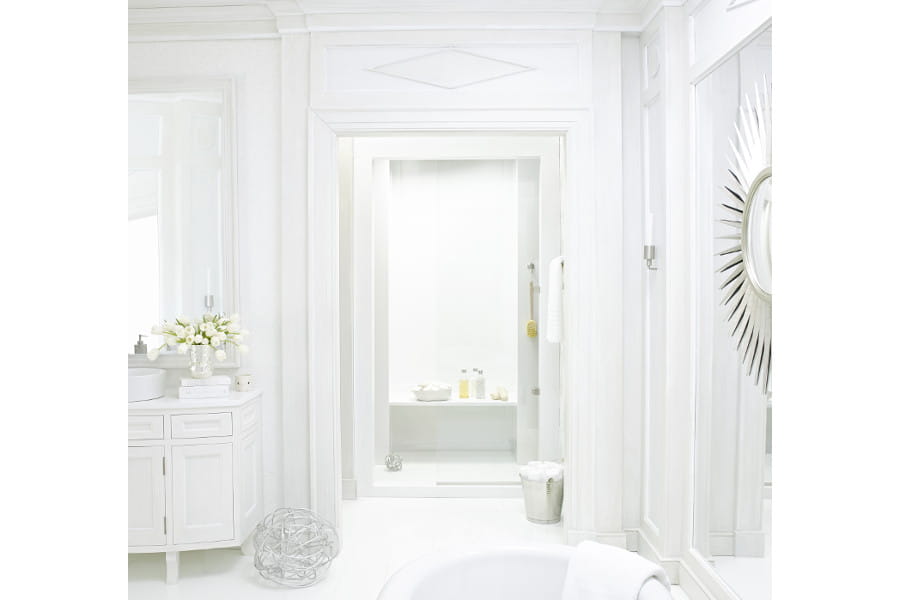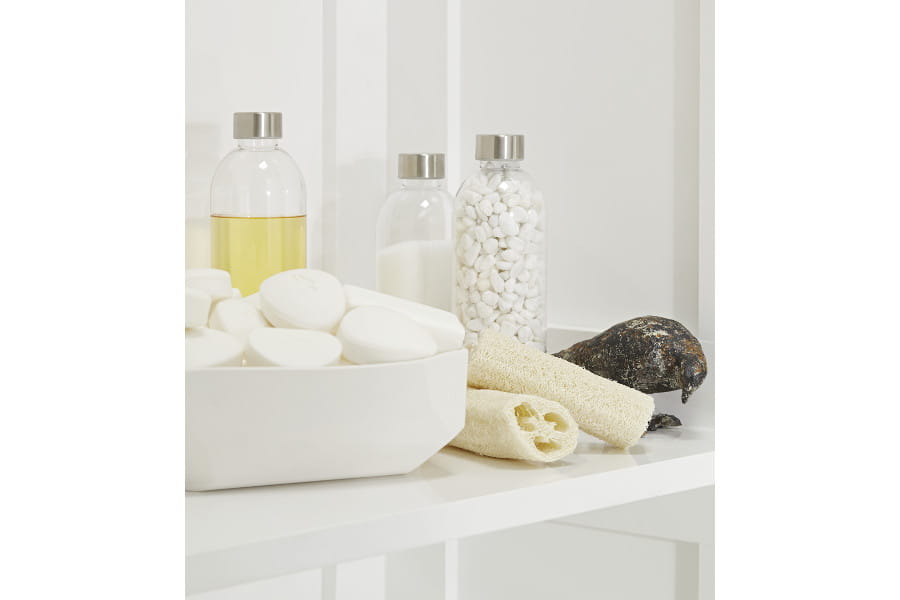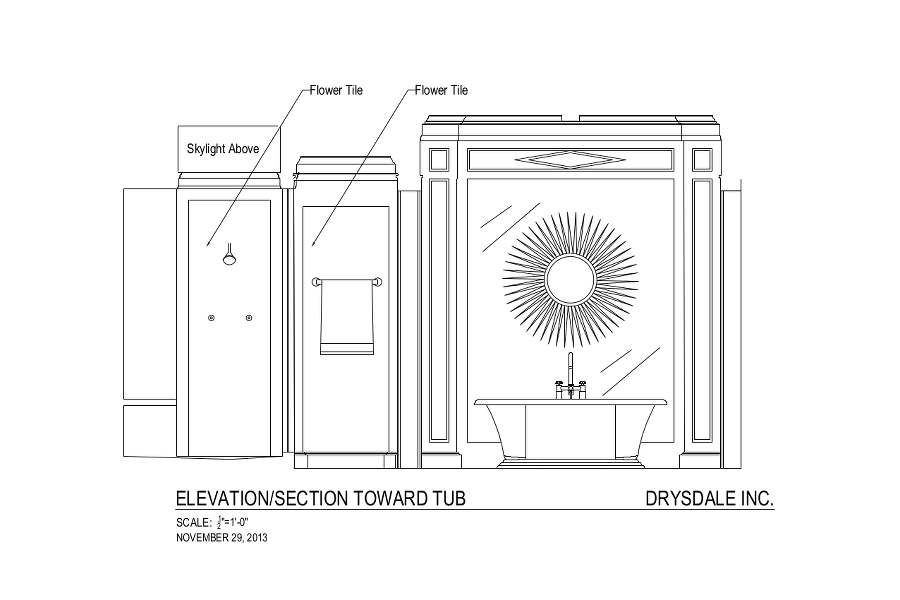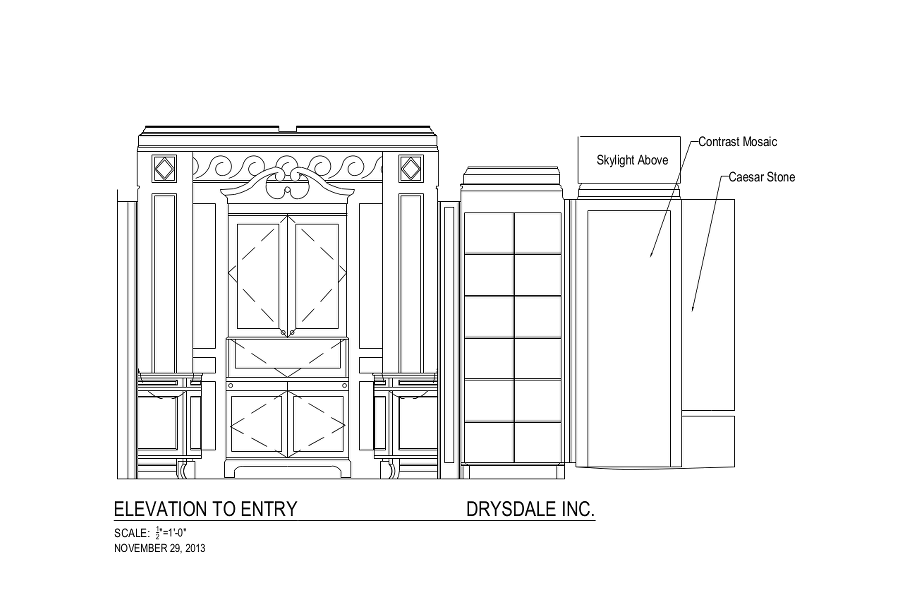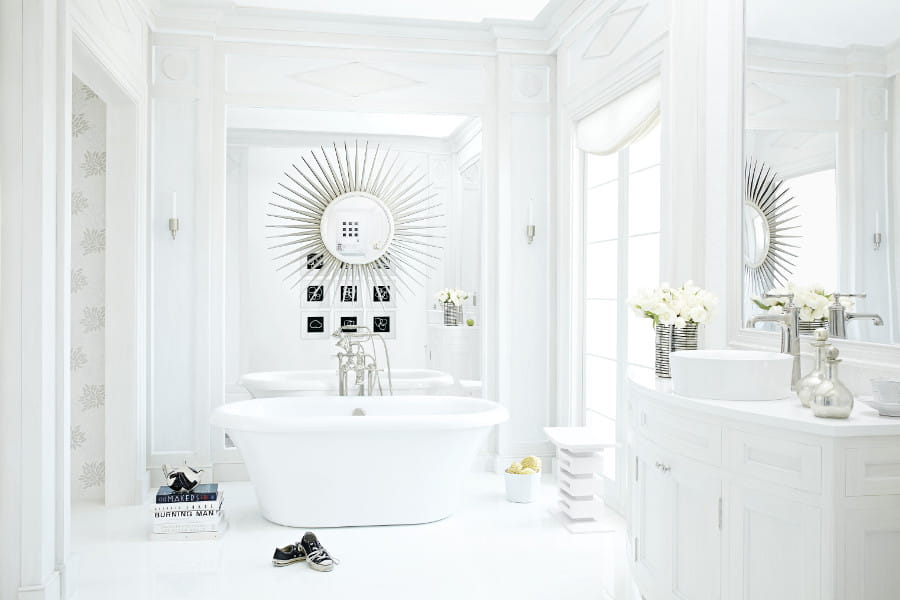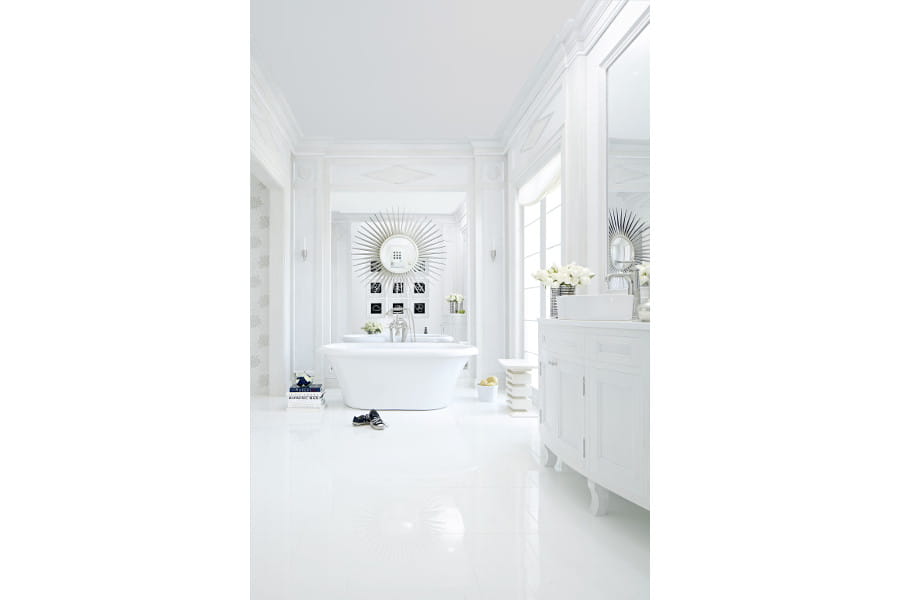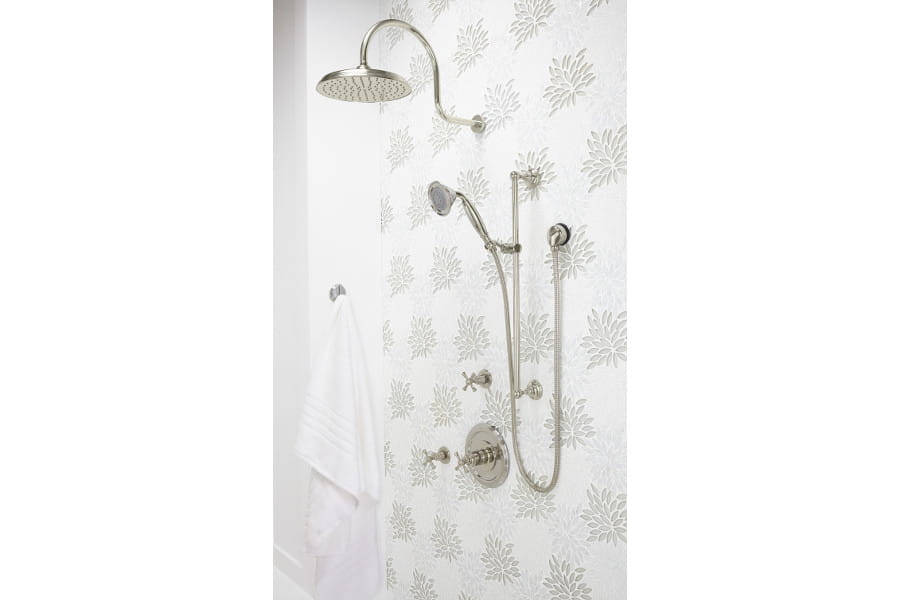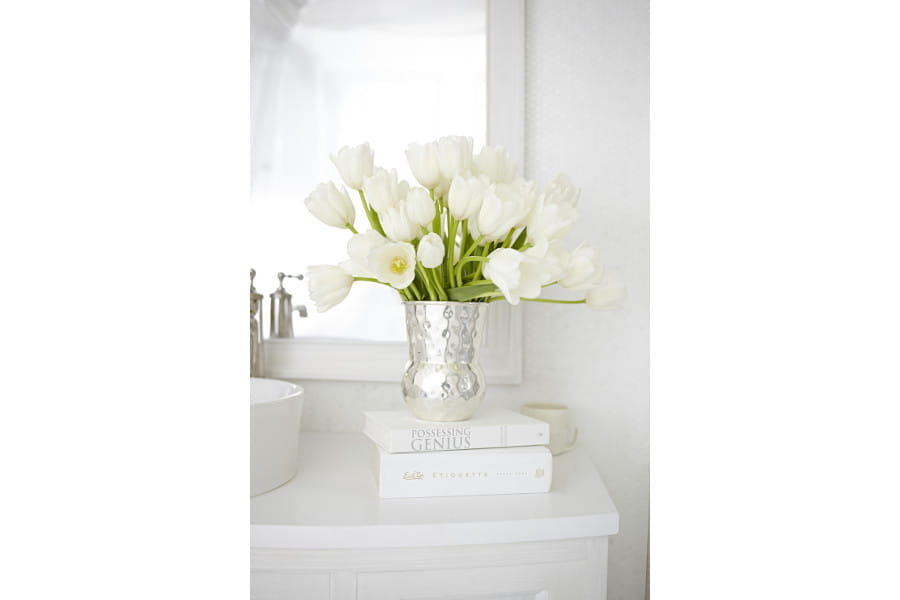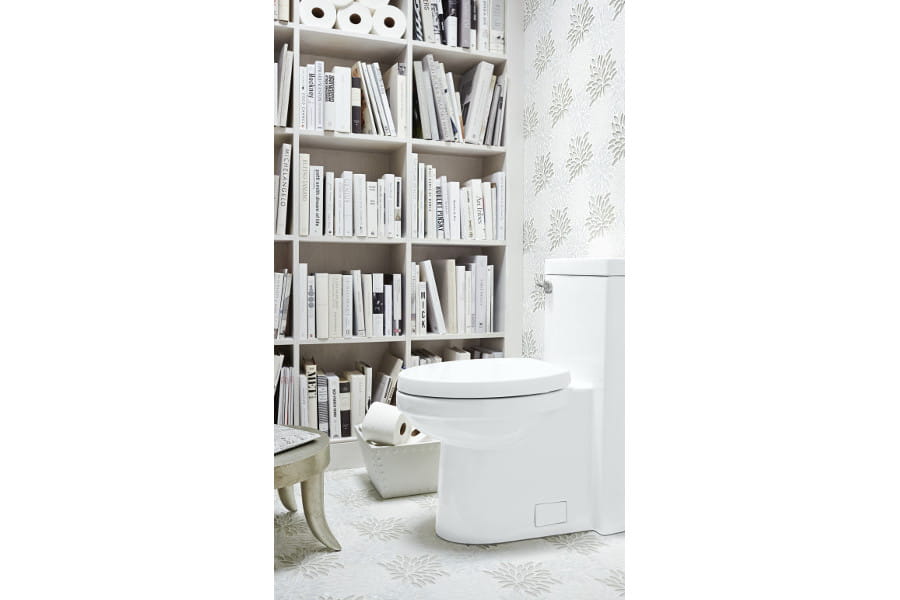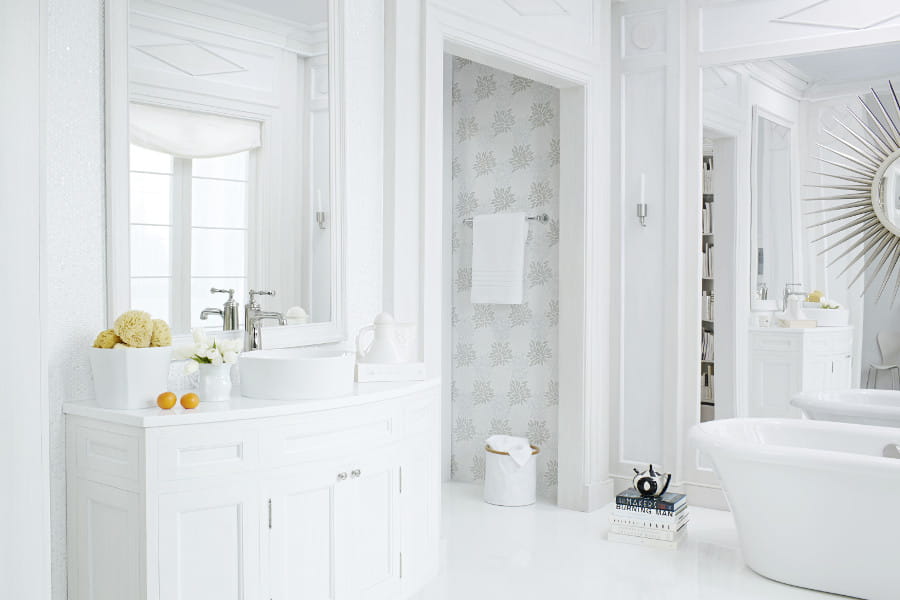 The bathroom I have designed is based on a classical plan built around a beautifully silhouetted white soaking tub. The viewing of the tub, which is placed in front of a room sized mirror, is intended to express glamour and bounce the natural light shining in from the nearby French doors. On the architecturally mirrored wall is also a starburst mirror, which is centered over the tub and at least as much glamour as emphasis to the bathing area. The mirror was selected in silver leaf to blend with the nickel finished American Standard fixtures which I selected to outfit this bathroom suite. The pure white Greek marble,Thassos, was the foundation choice I made in terms of finish and color for all architectural surfaces and fixtures. The ceiling height was set at 10 feet to give a sense of grand dimension and the walls were outfitted with custom wood panels, painted in varying shades of white. I designed the custom vanities to have counters in a synthetic white stone, similar to Thassos,providing a base for round vessel above counter sinks. A recessed panel of penny round Thassos tile forms the backsplash for vanity and sink.
Access to the shower and water closet is on axis with the French doors and is framed by architectural trim and panels. The over sized shower includes a 4 foot bench which can also be used for sitting while bathing or for shampoo and soaps. The shower interior was fabricated from synthetic white stone and is also paneled in an elegant extension of the panel idea in the bath area. The water closet area is also library. As a bathroom designer, I have been asked a hundred times, where the magazines and reading materials would be stored. This bathroom offers a small wall of storage which could be used for books. This bathroom includes, as well, a desk area, a place to sit, check emails, listen to the news and charge phones and computers. The addition of art in this room is the touch which says, the luxury bathroom of today is a place of personal expression and graceful living. What I think of when designing a bath is to create useful beauty. That was my goal in making this bathroom for American Standard.