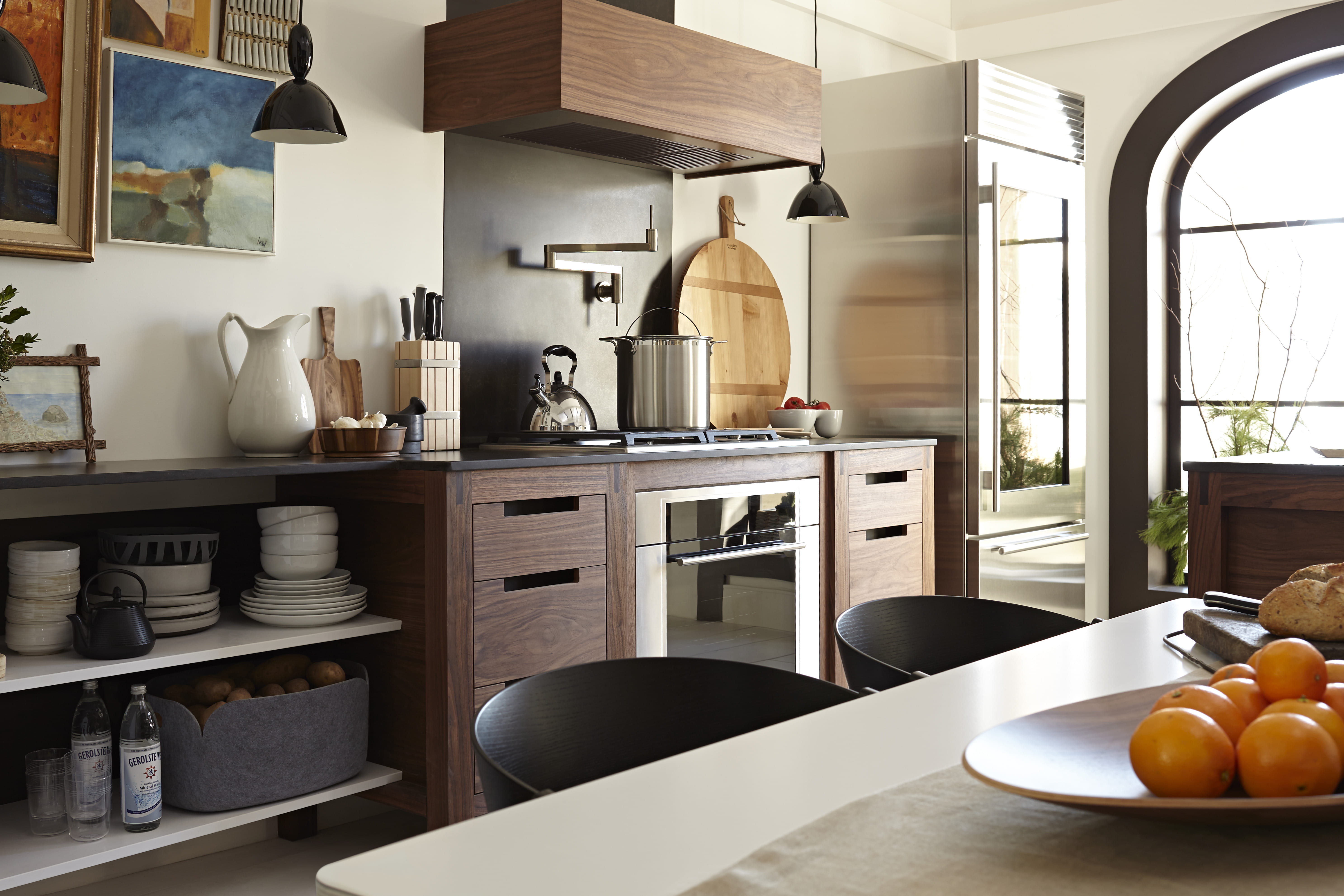 modern cottage
susan serra ckd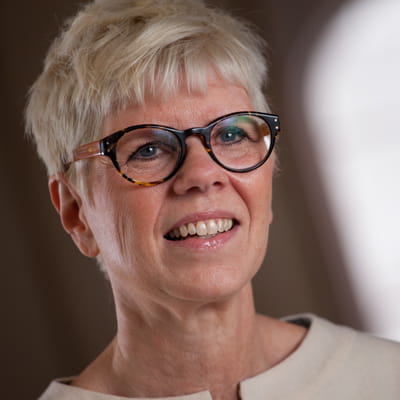 Susan is a certified kitchen designer and has owned her own design firm, which specializes in bathroom and kitchen design, for more than 20 years. She is an acknowledged expert in the field, and is a top go-to source for the media for insight and information on kitchen design.

Susan's projects have been widely published over many years; she is a kitchen and bath industry brand consultant and a speaker on kitchen design. Both the analytical and creative aspects of each project fascinate her. "I'm very conceptual," she says. "I begin with shapes and forms and how one moves around the space. The physical design elements—storage, appliances, and so on—come later."
"Scandinavian design is my personal aesthetic favorite," admits Susan, who is a first-generation Danish-American and founder of Bornholm Kitchen, a Scandinavian inspired line of cabinetry. "I admire its modern elegance and warmth, and the simplicity of its forms, which are inspired by nature." Naturally, Susan's DXV kitchen reflects that heritage, using the Classical movement's Orchard porcelain farm sink, with its blend of country charm and uptown style, as a focal point.
Susan started her blog, thekitchendesigner, in 2007, "because I wanted to share solutions, tips, advice, and discoveries," she says. Today, she's very involved with Google+. "It's a wonderful platform because it has broadened my network internationally. Also, I'm a Google Helpouts kitchen expert, which is an efficient and affordable way for people to consult with me online."
www.susanserraassociates.com

Facebook: SusanSerraAssociates
Twitter: @SusanSerraCKD
Other DXV Authors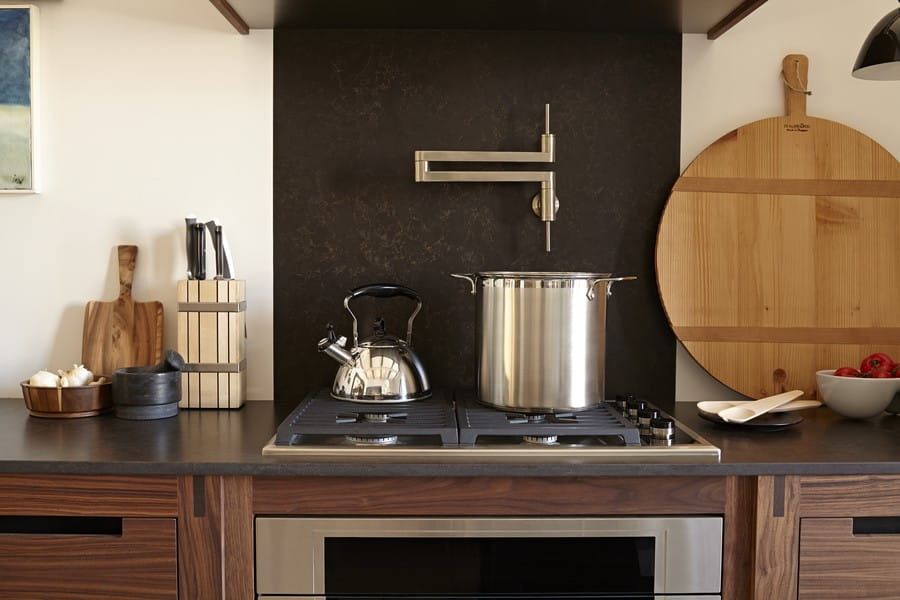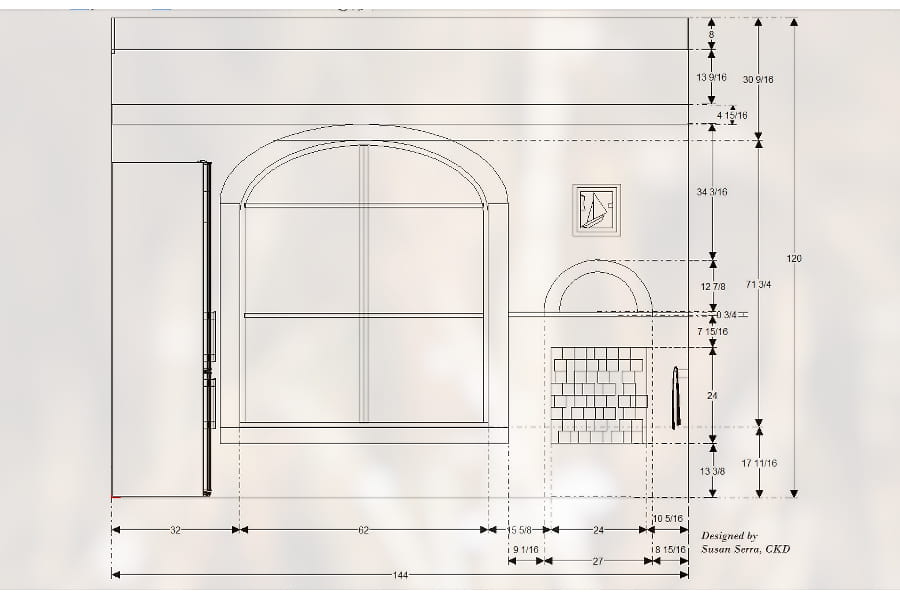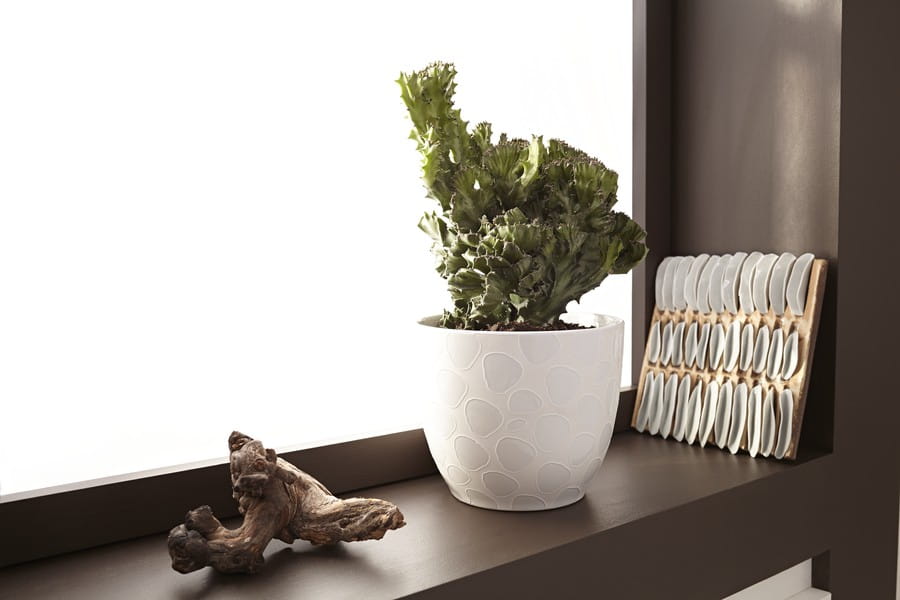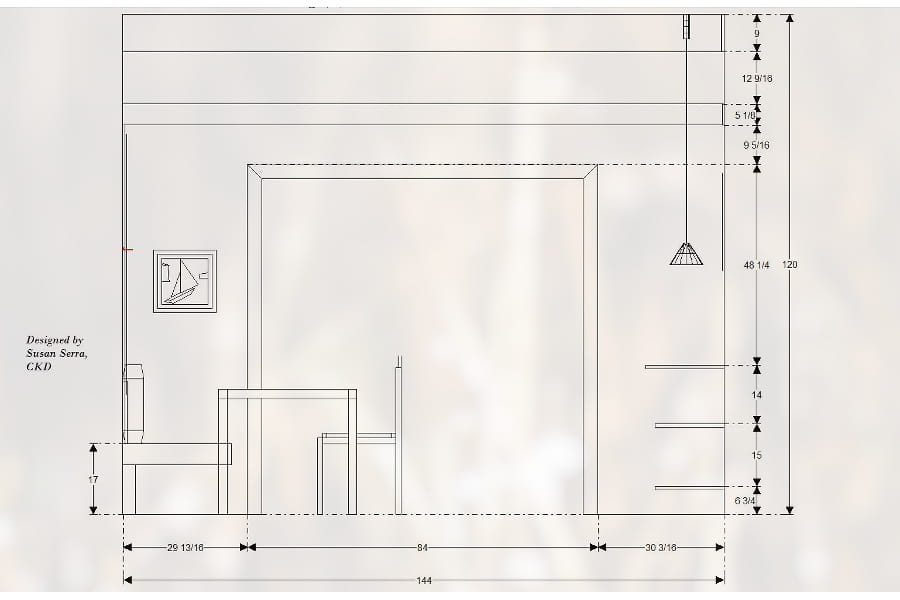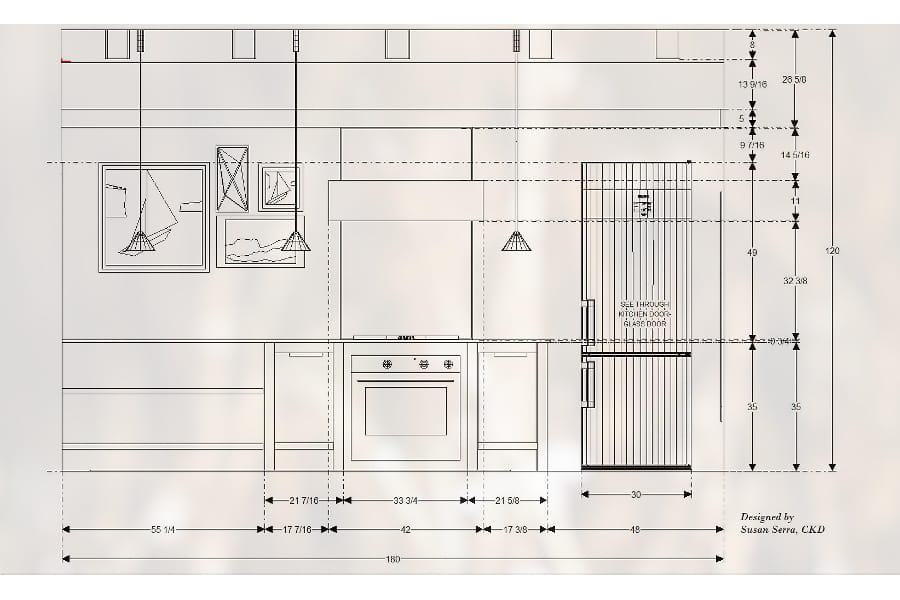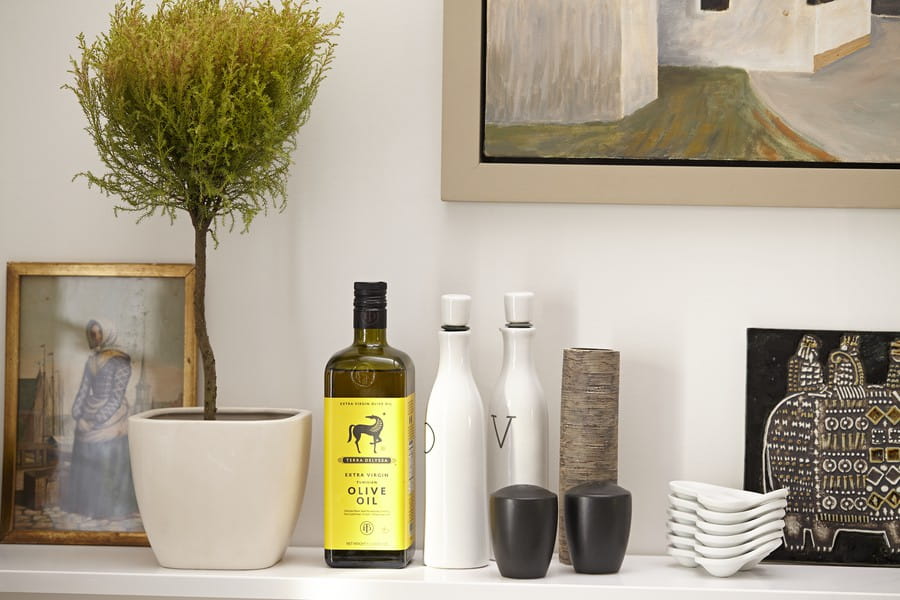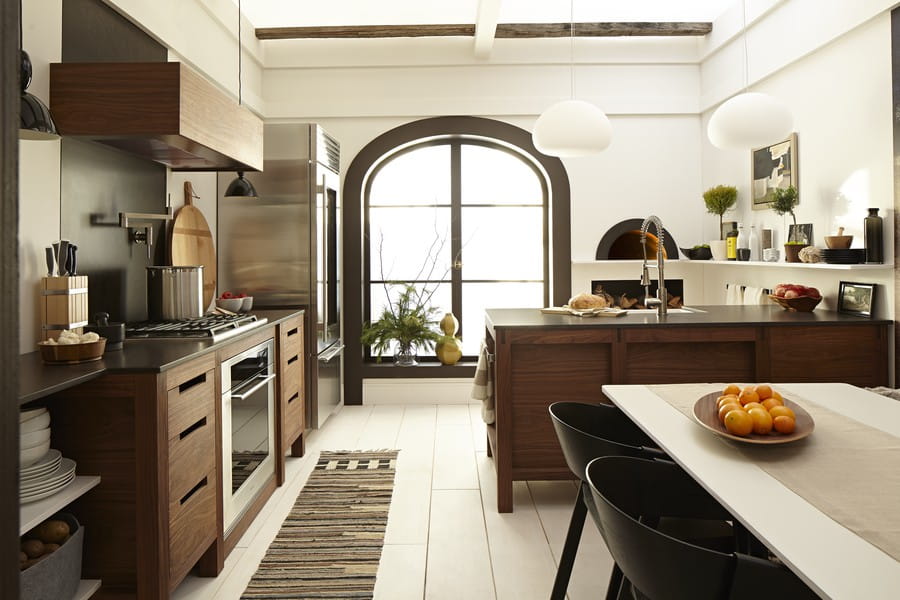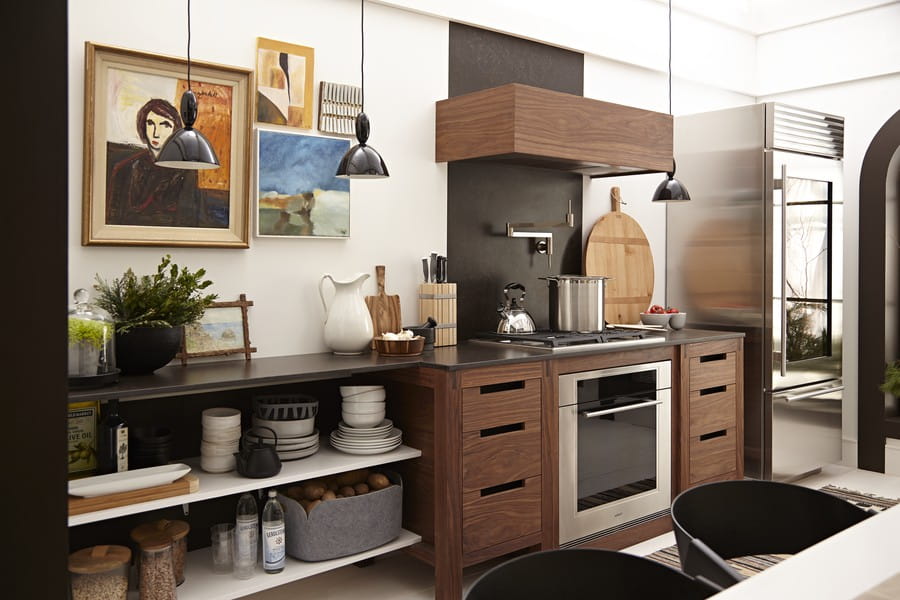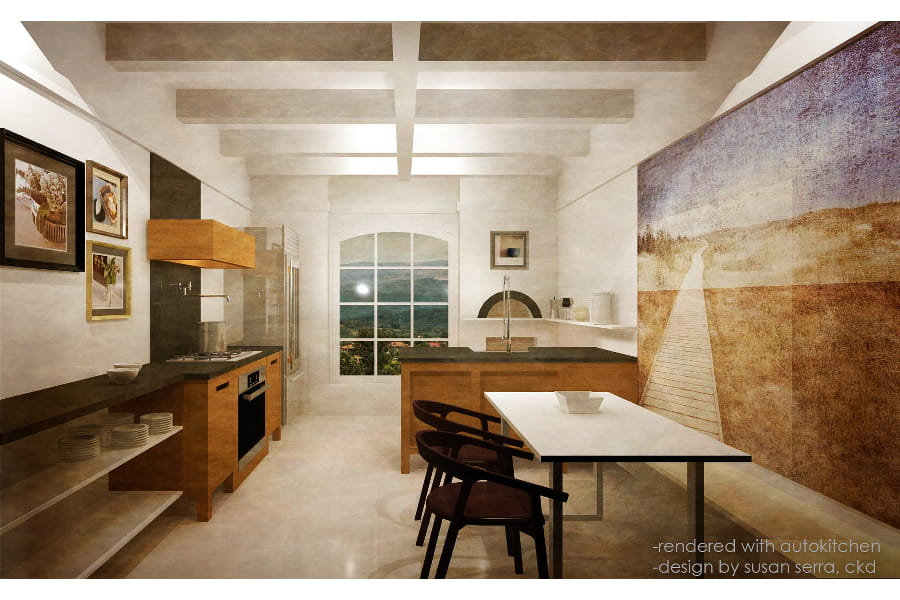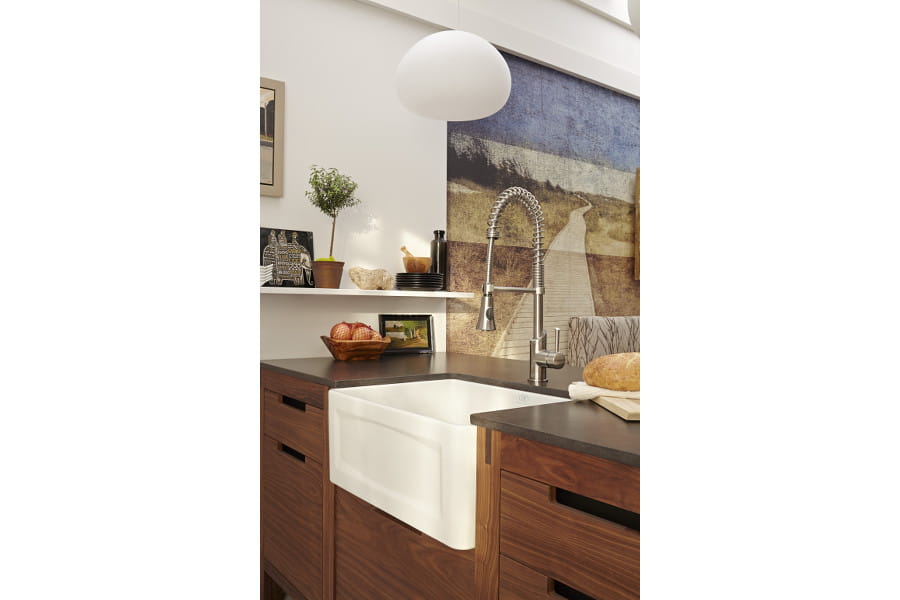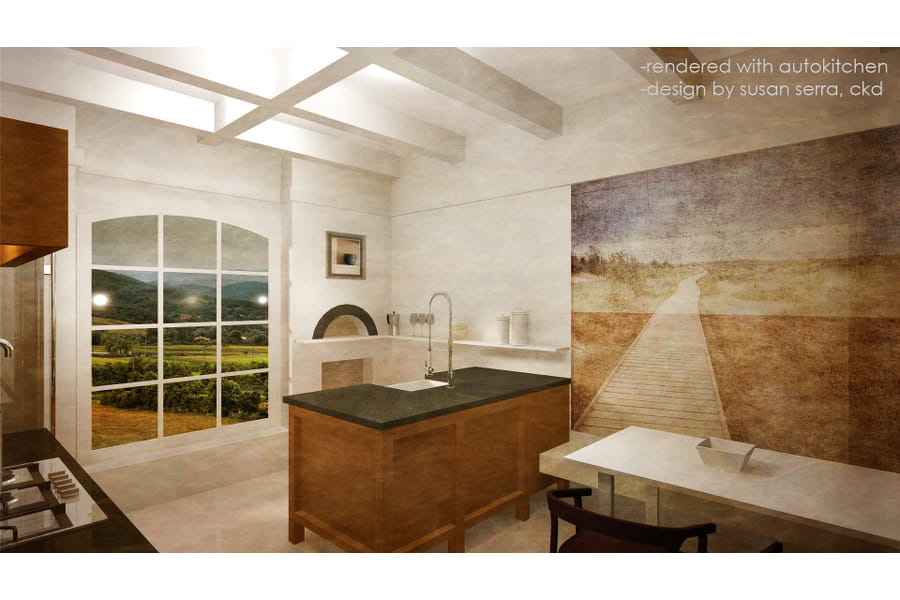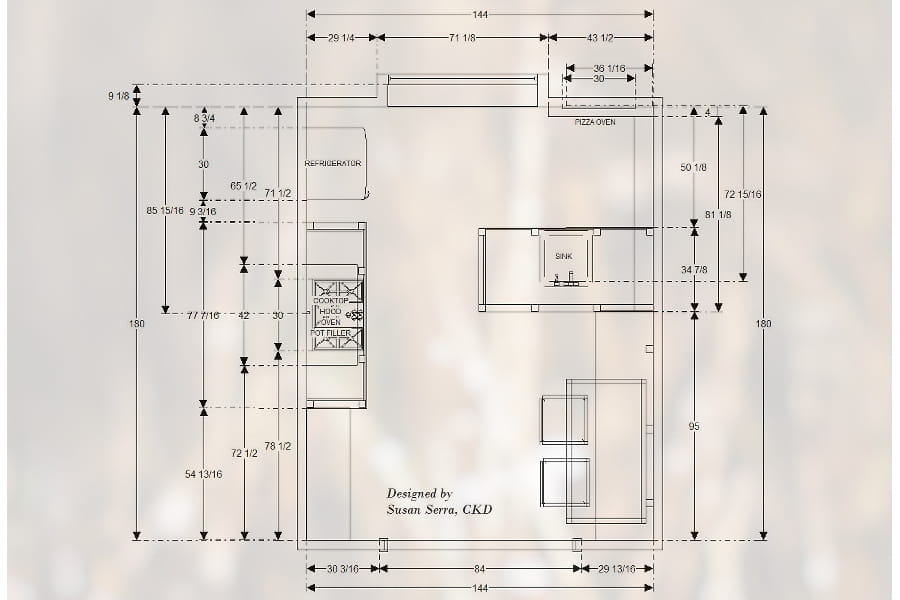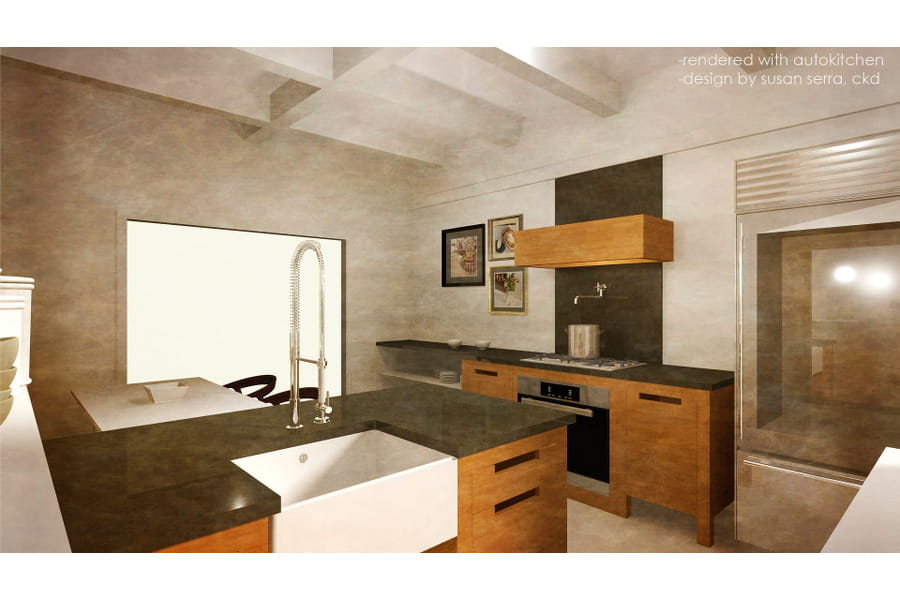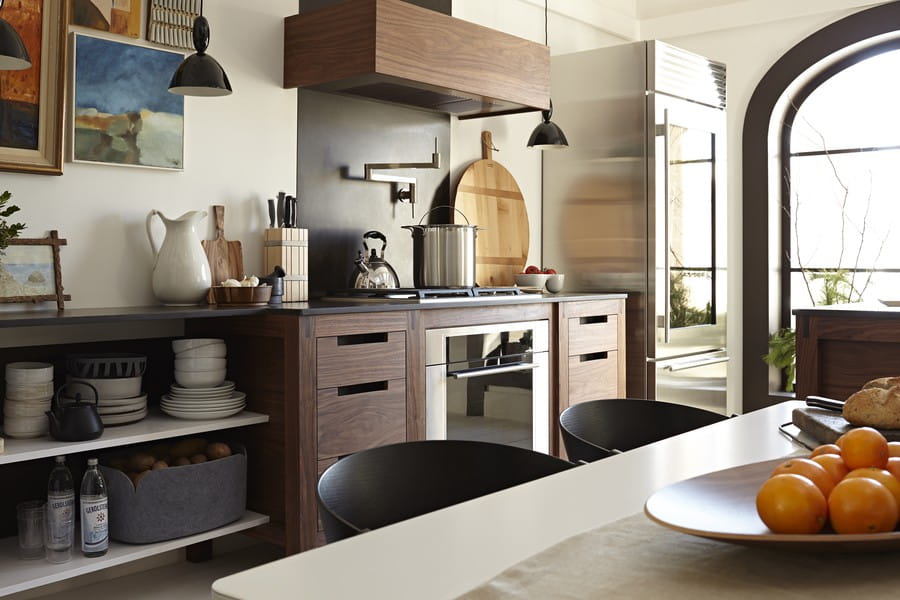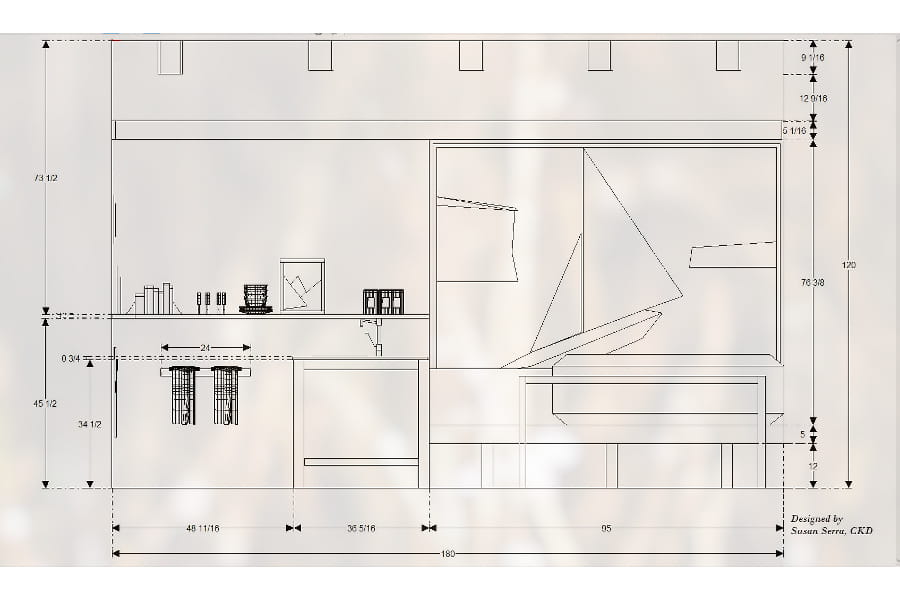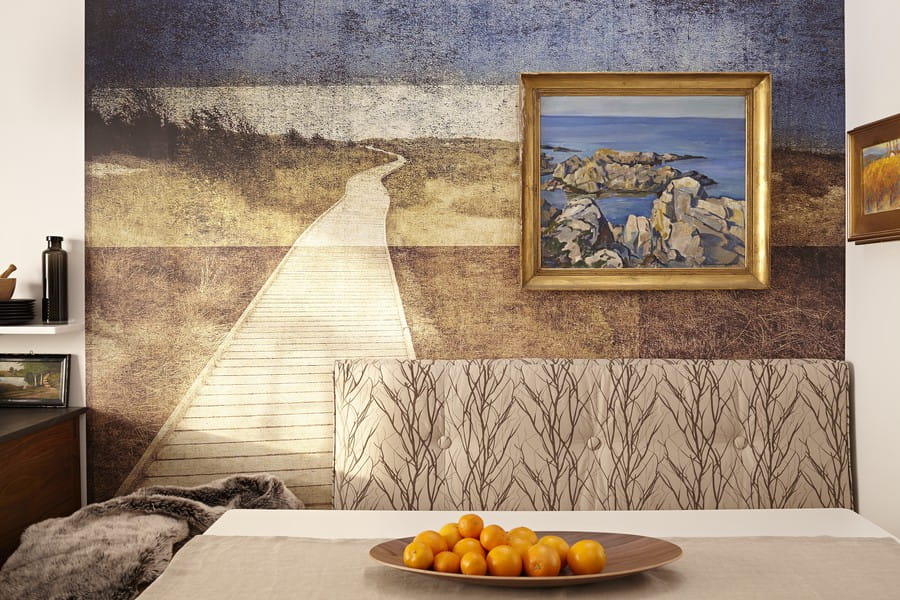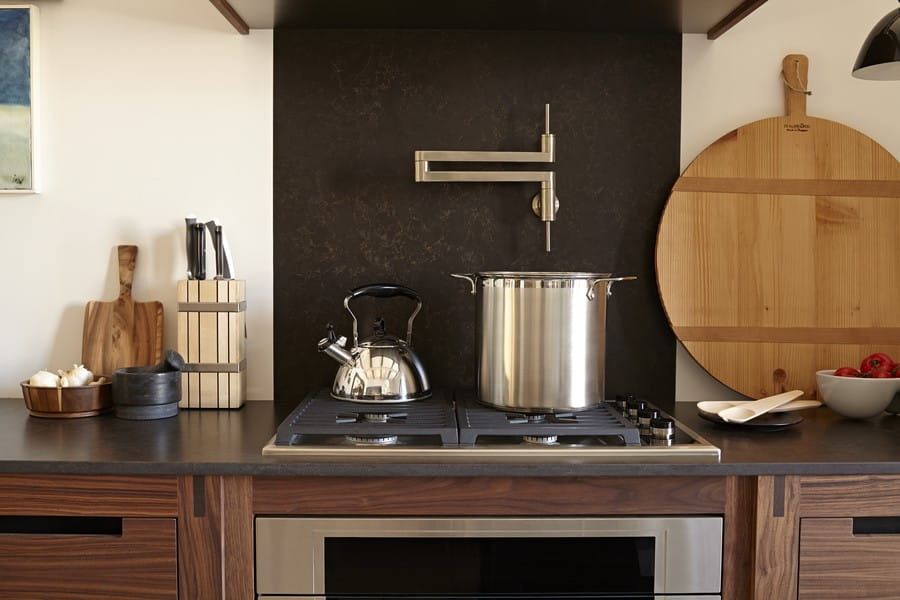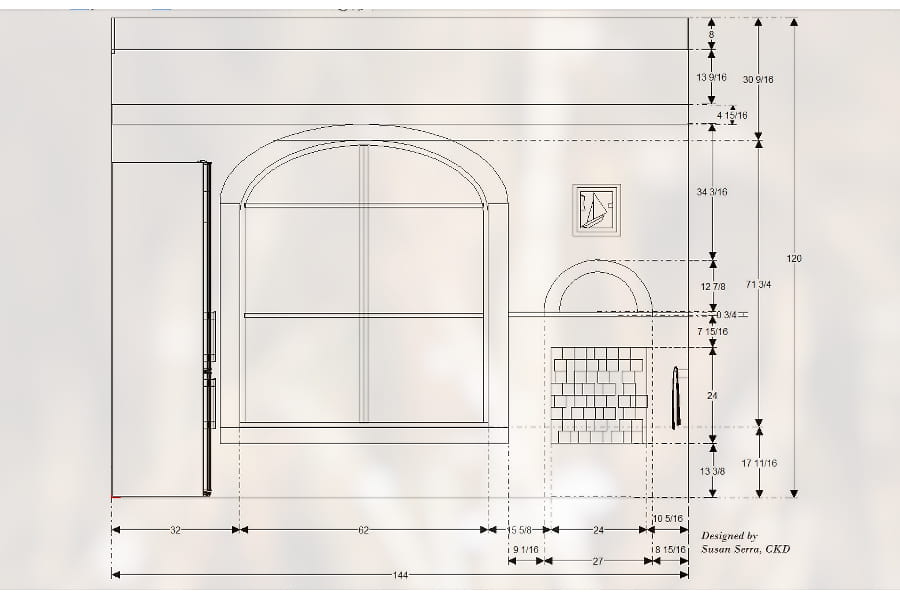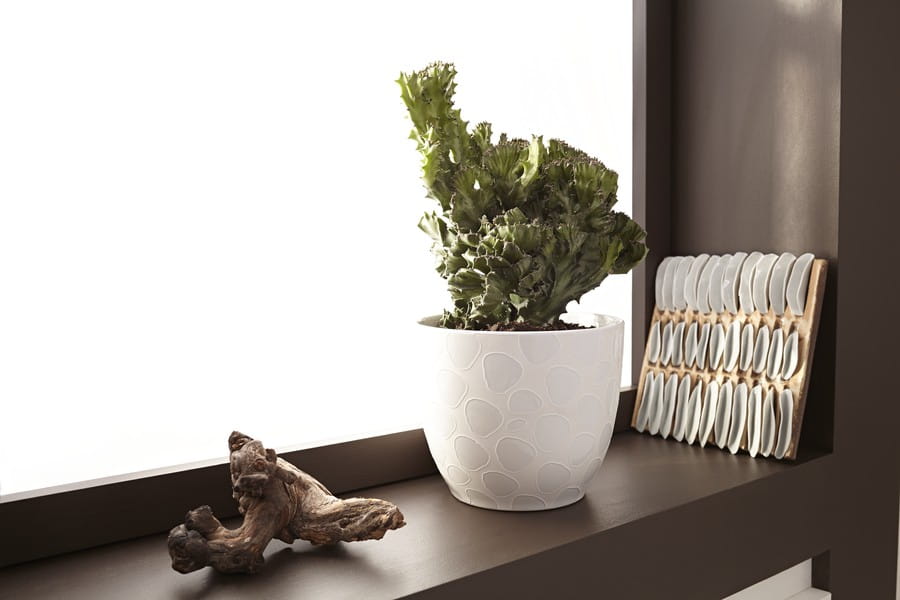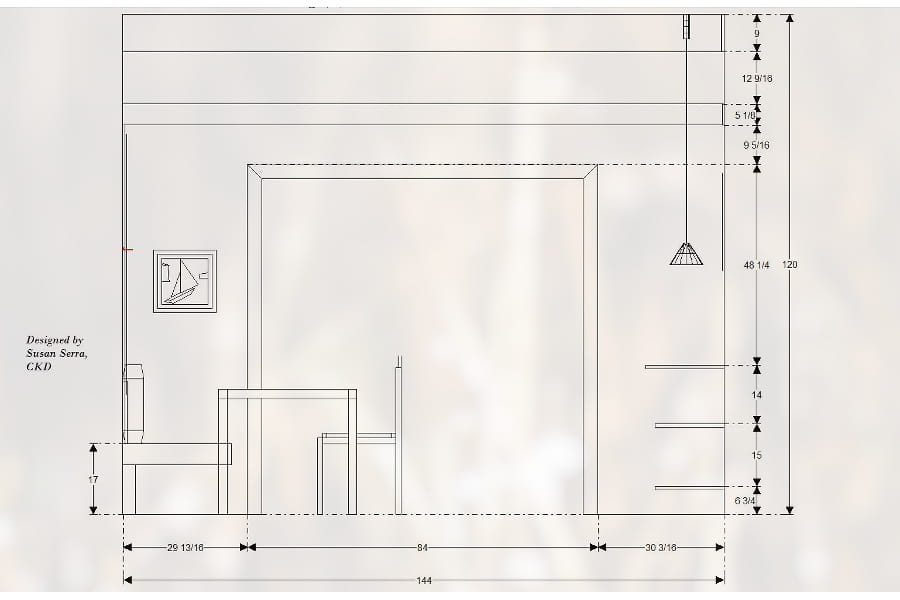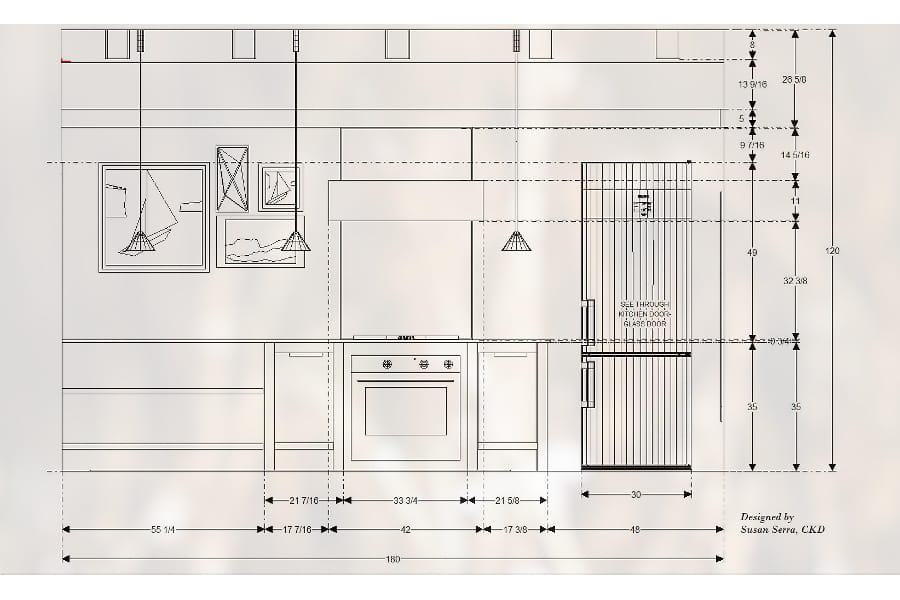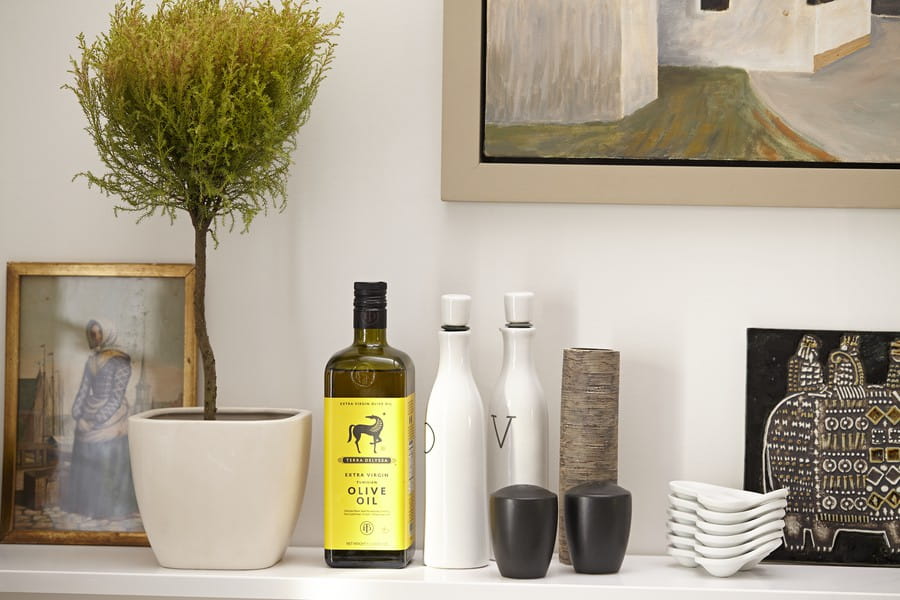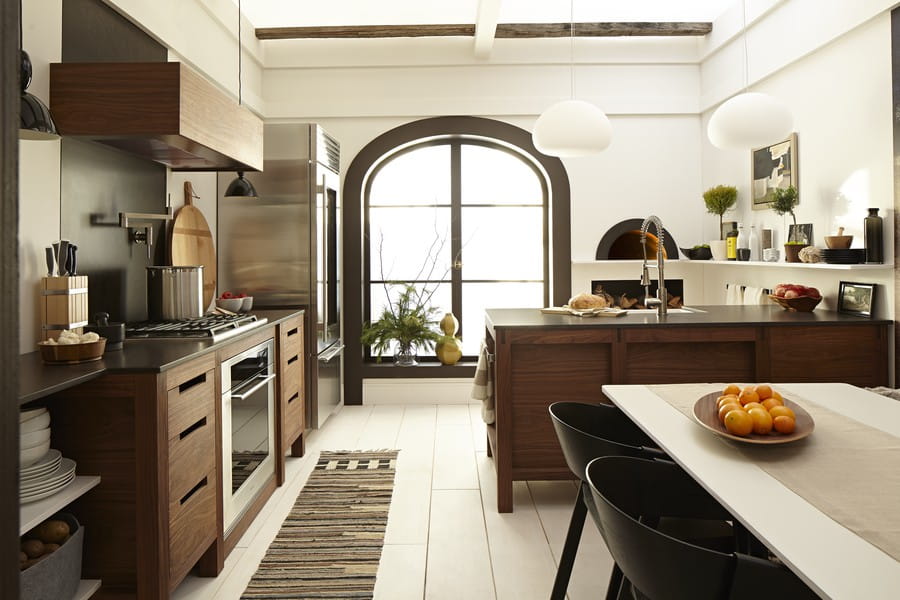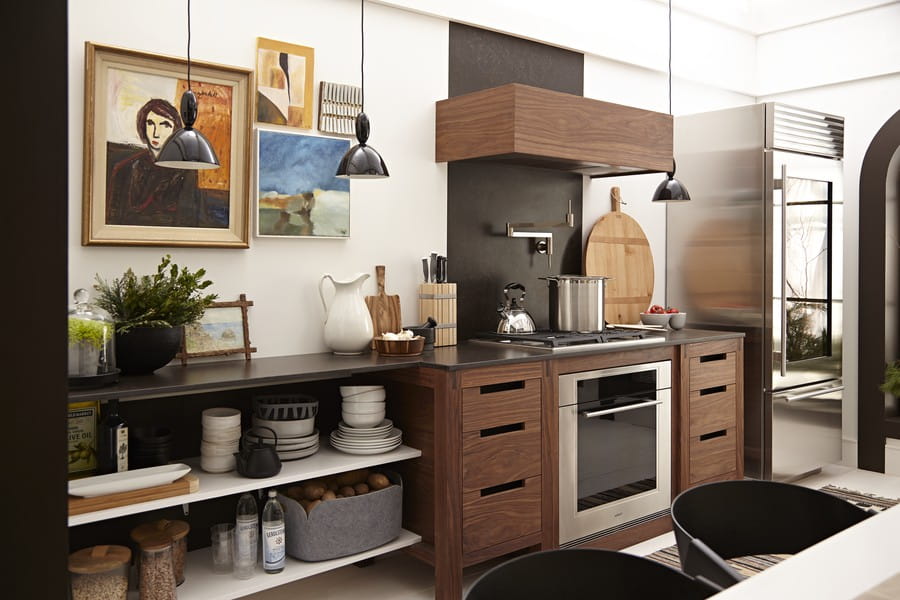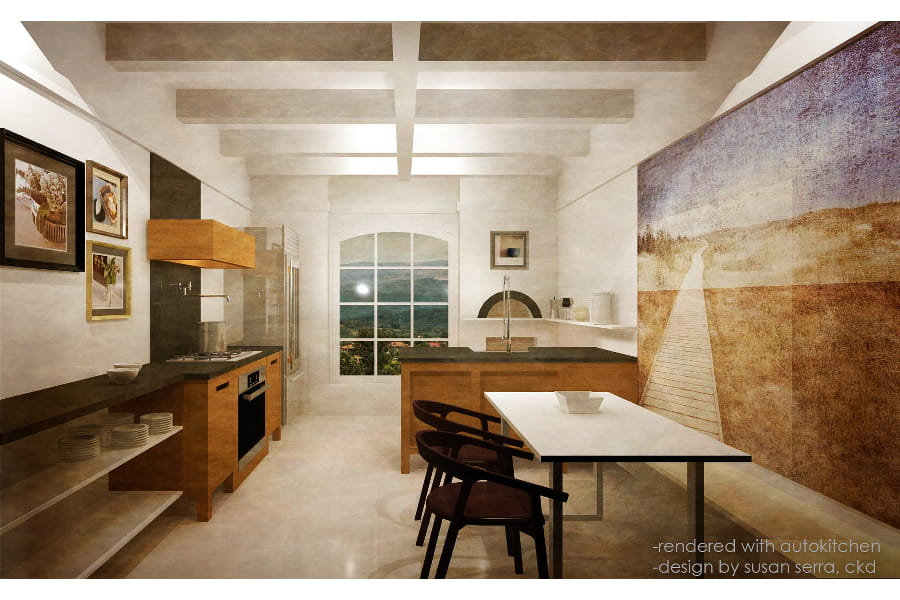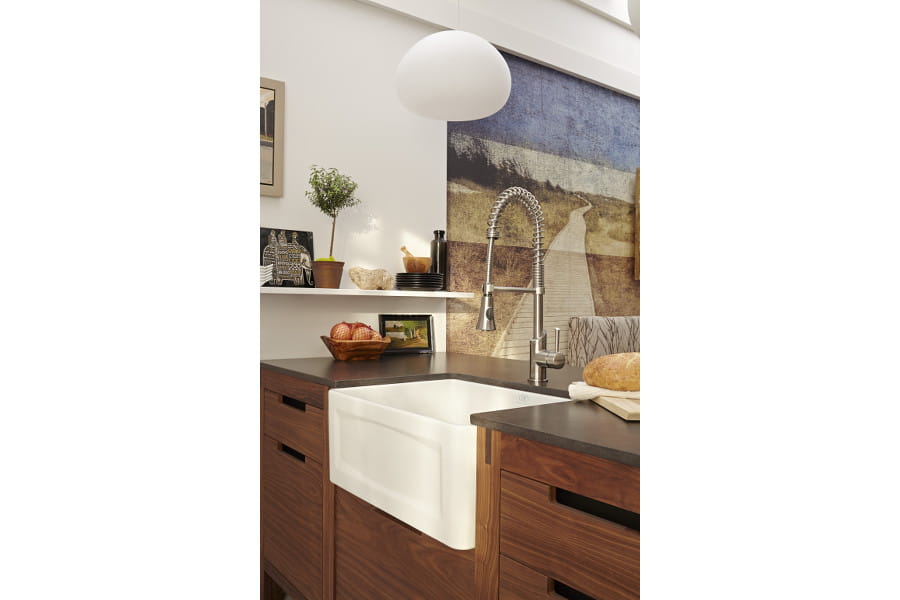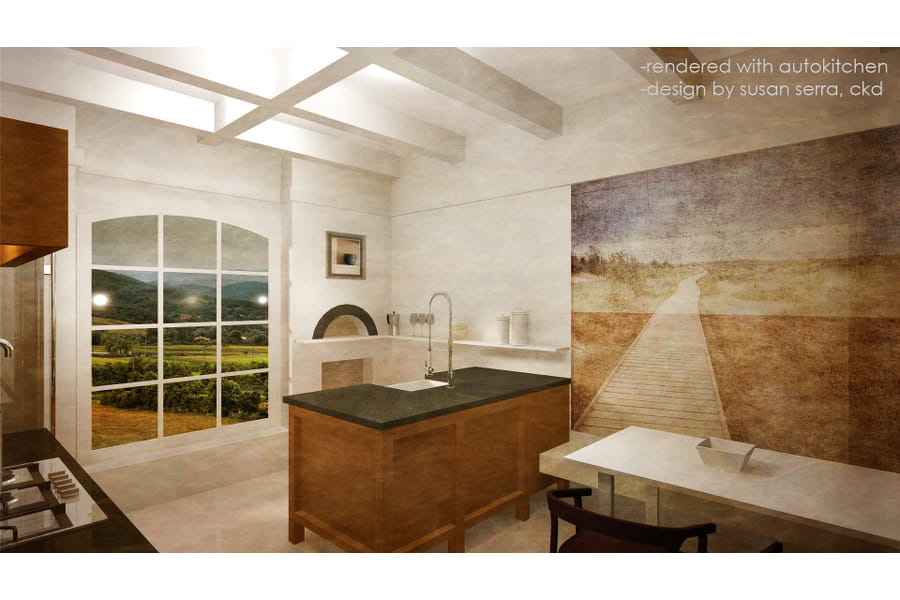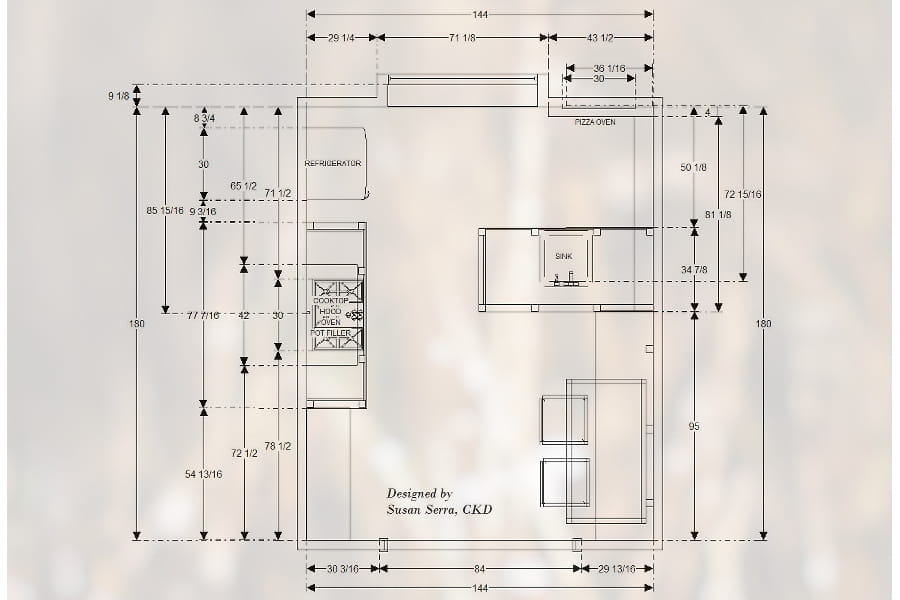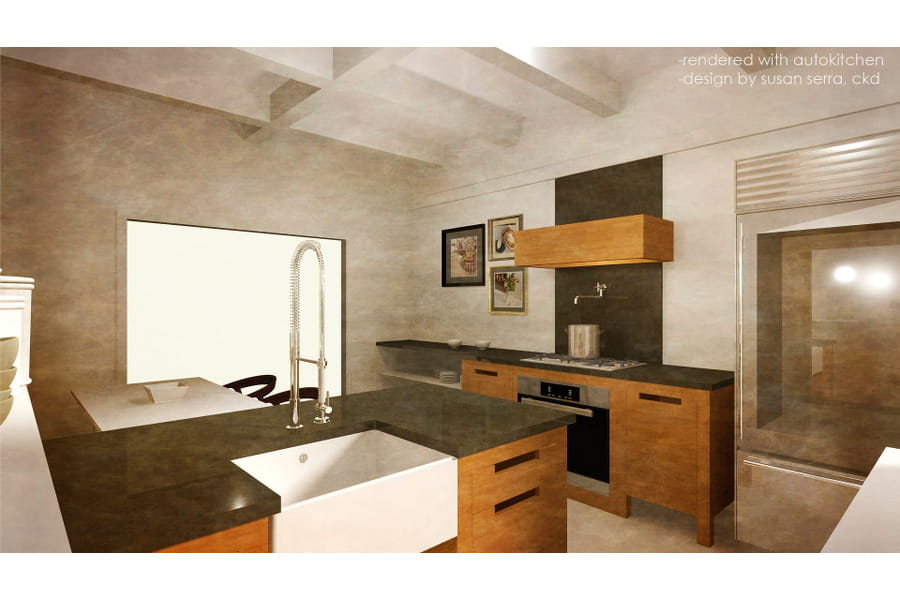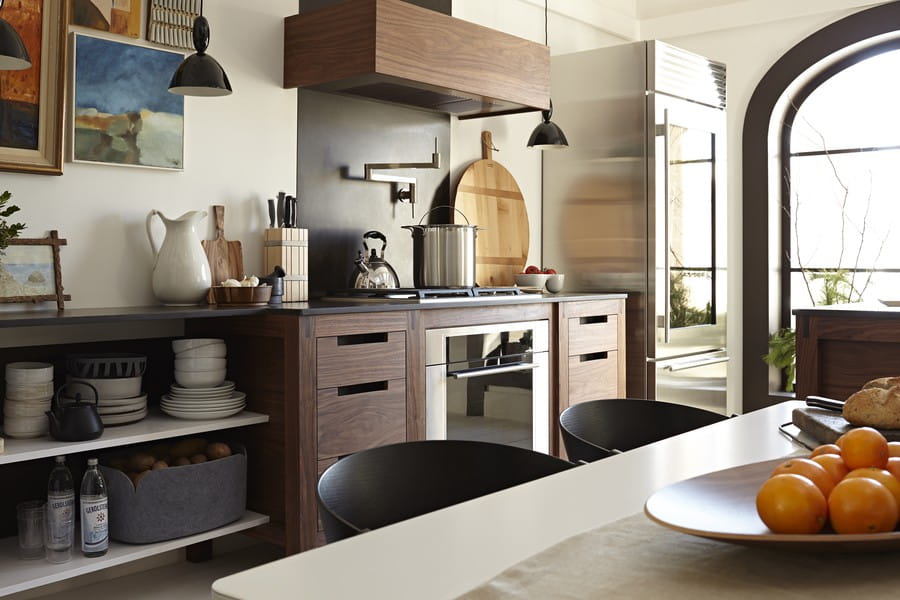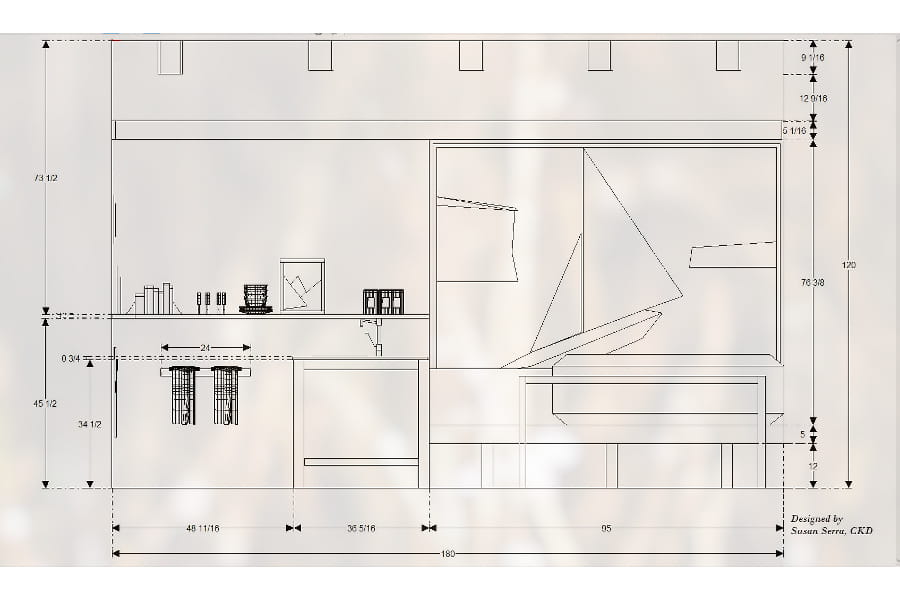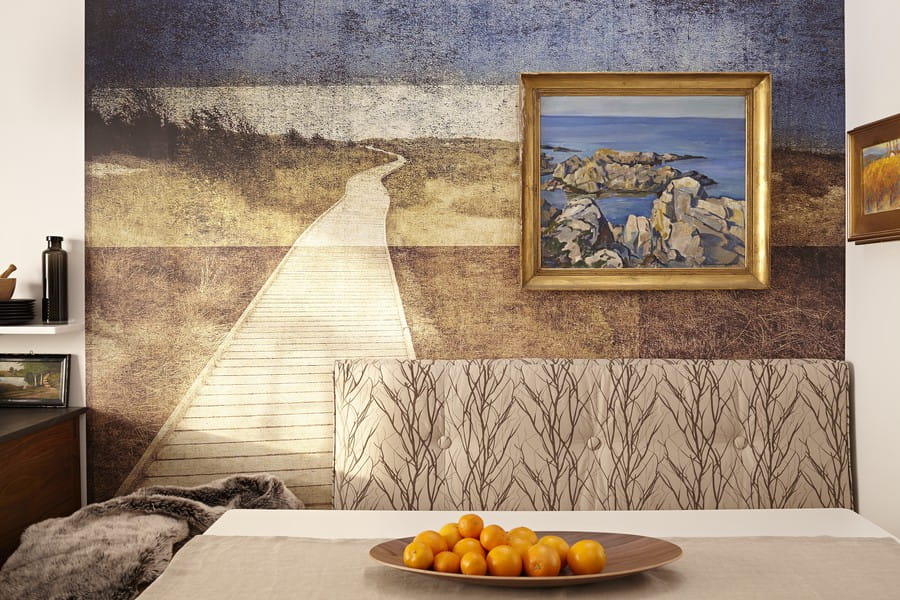 The small town of Chilmark, Martha's Vineyard – a region that is heavily wooded with endless little dirt roads which lead to cottages deep in the woods or close to the beach. It's the quintessential New England island experience, a place surrounded by beautiful natural landscapes, conducive to true relaxation yet with access to civilization as desired. It's a place that is about peace and beauty.
The cottage is the perfect location for an expression of Scandinavian inspired interiors. Scandinavian design is known for its great respect for, and use of, natural materials and simple lines. The magical mix of old and new such as Martha's Vineyard island
Vintage discoveries blended with Scandinavian design, are uniquely in sync with one another. Scandinavian design is , at once: comfortable, chic, emotional yet relaxed – sometimes with a little bit of humor.

Textiles add warmth, textures are both flawless and rough. Color moves throughout the design as decorative elements change. The decorative layer of the kitchen is designed TO change to follow our changing moods or seasons.

One element of the kitchen that was extremely important to me to include was a social area that was large enough, focused on comfort to communicate (very clearly): "Come over here and sit, dine, work, relax, nap, prep, talk, think....be", thus, serving multiple activities with maximum flexibility. To that end, the built in banquette was made 24" deep, with a 5 1/2" thick bottom cushion on a flexible fabric webbed framework below the cushion. It's comfort defined. I also imagined the table on casters to move it as needed toward the cooking area for additional prep space. The cook at the sink has the ability to easily interact with those at the table - by design. The enormous mural defines the dining area so it can be experienced as a separate space.
The kitchen designed with an eye toward function includes the availability of water in both the sink and cooking areas. The placement of the sink and cooking areas easily allow multiple people to cook together yet separately with surprisingly ample room for each in a kitchen of this size and, each, with easy access to the refrigerator.
My goal was simple - that aesthetic, social and functional design elements would blend together for a kitchen that is a joy to work and live in.