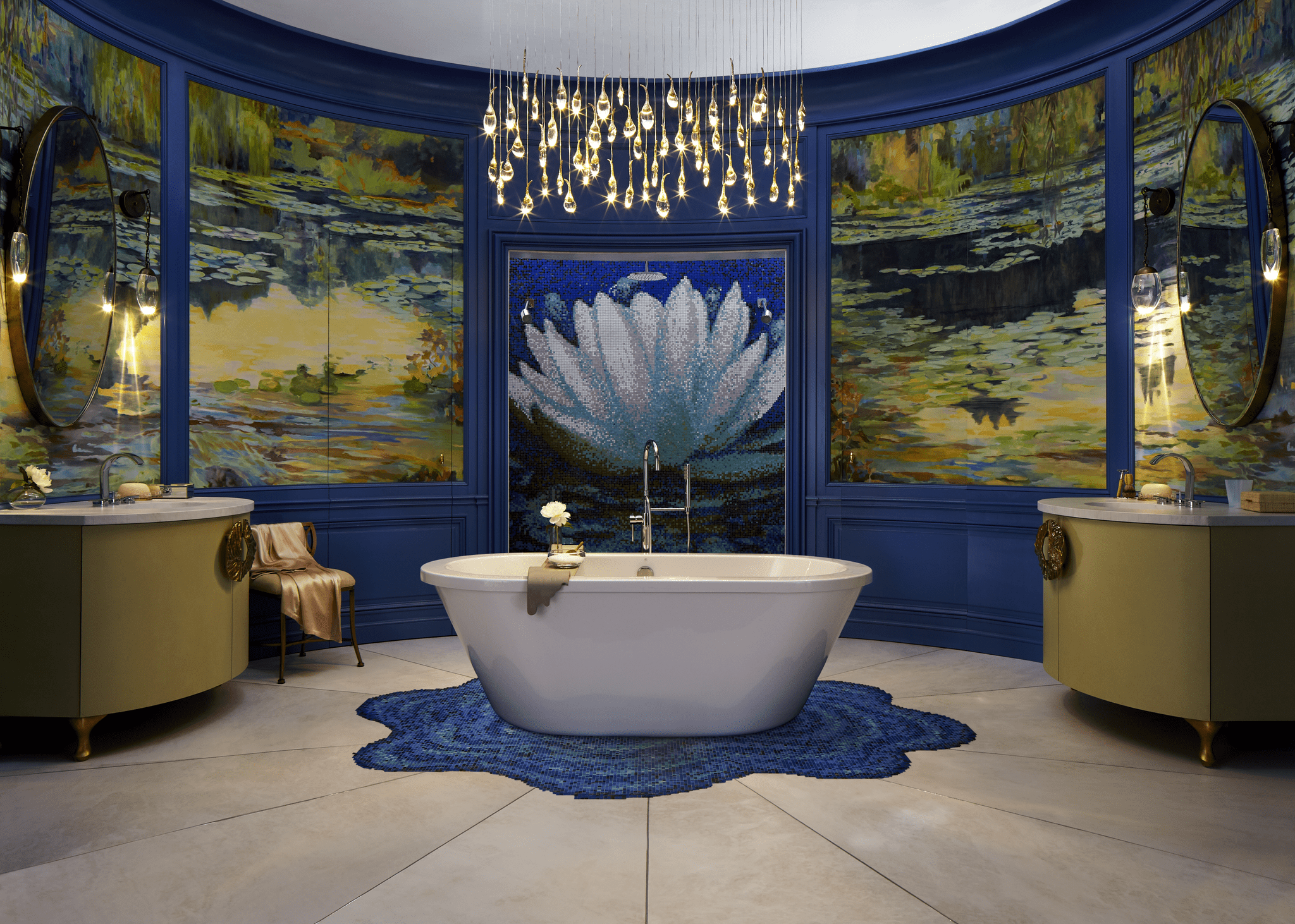 classic impressionism
Sally Wilson and John Kelsey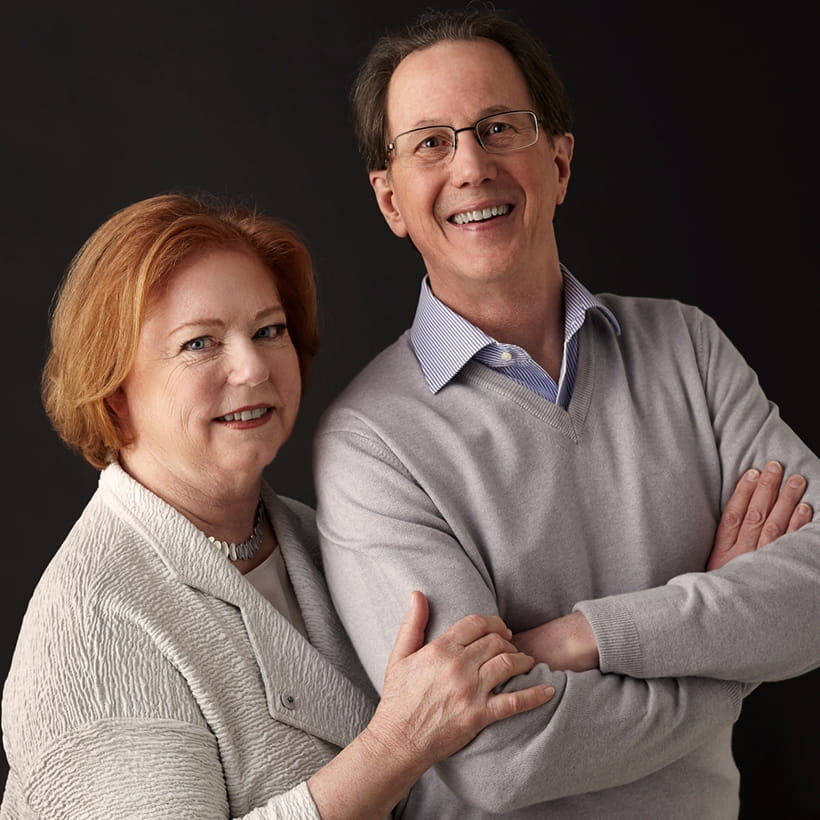 This husband and wife team are co-owners of their Boston-based firm, Wilson Kelsey Design. Between them, Sally and John have lectured at colleges, appeared on television and currently co-author the award-winning design blog, "Design Cognoscenti." Their mantra: Together we can do anything.
Instagram: @wilsonkelseydesign
Facebook: WilsonKelseyDesign
Twitter: @WilsonKelseyD
www.wilsonkelseydesign.com

Other DXV authors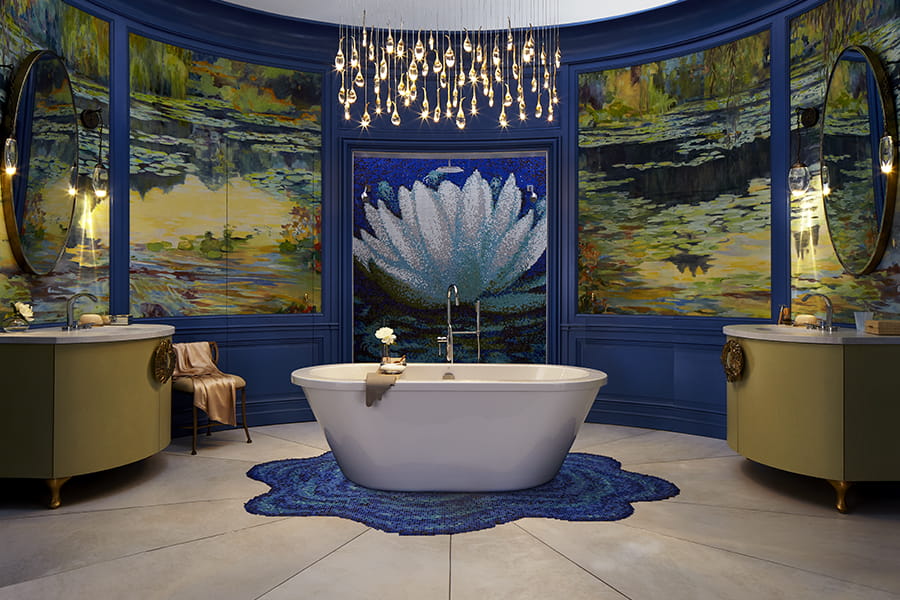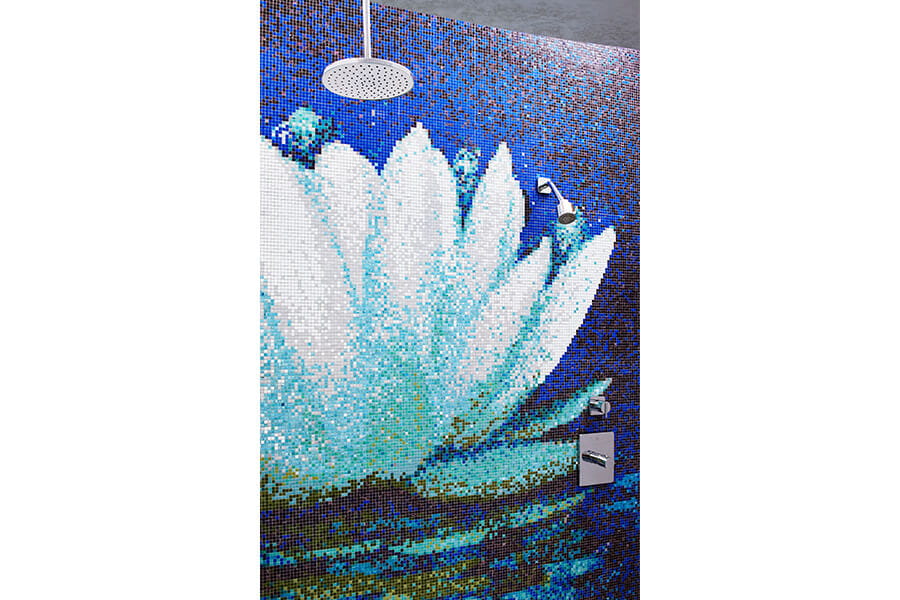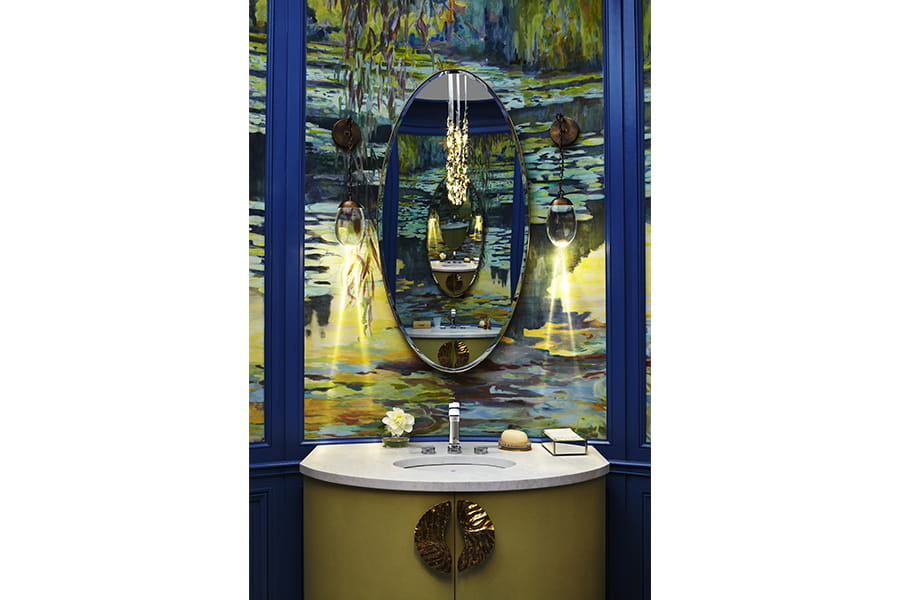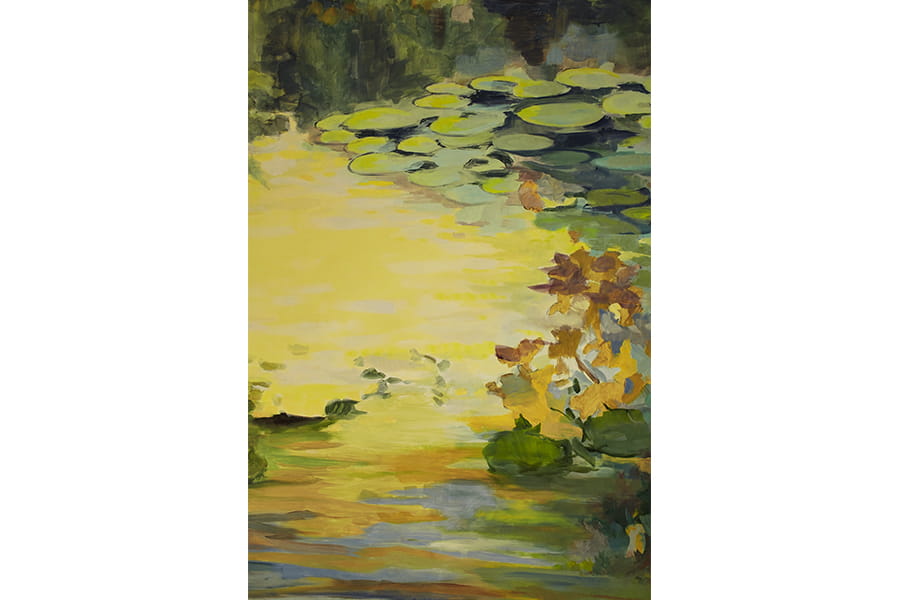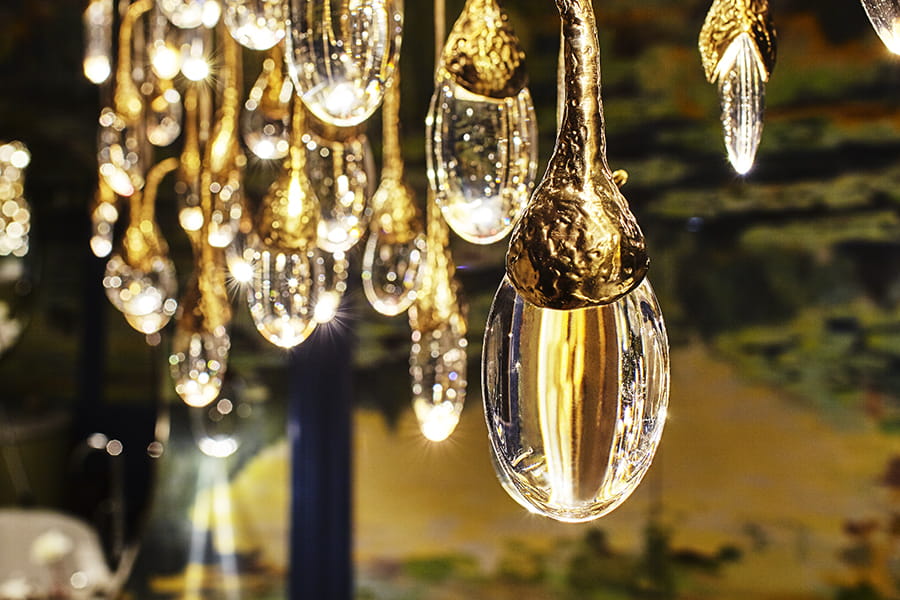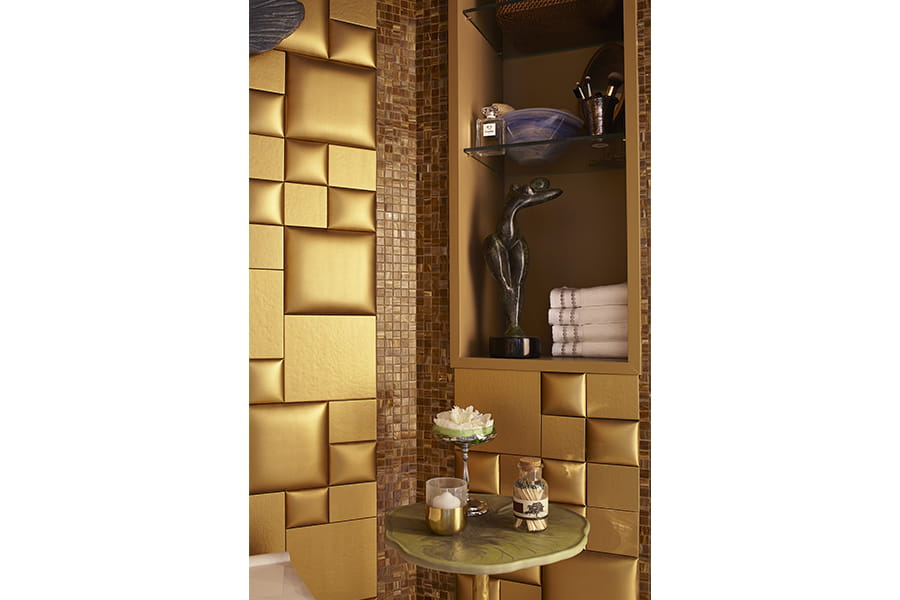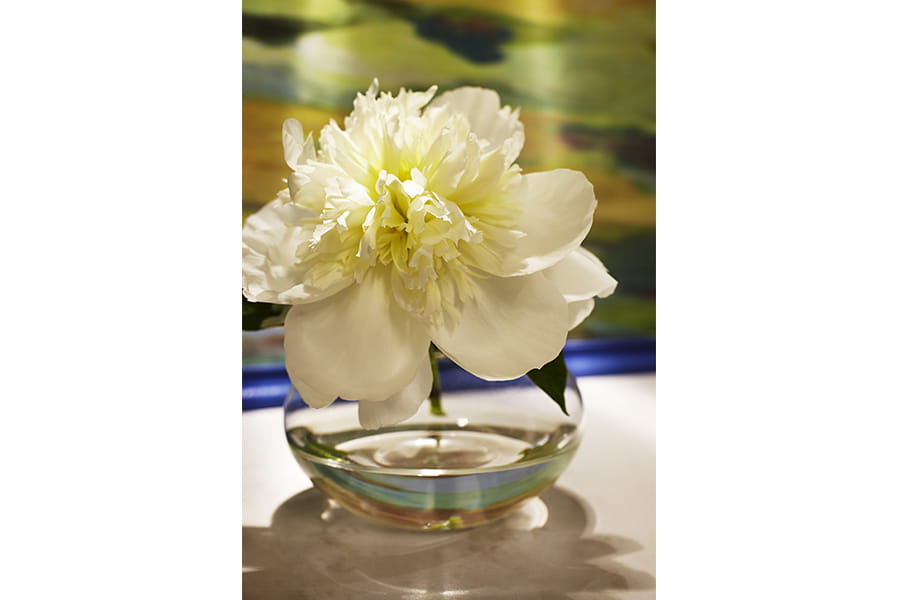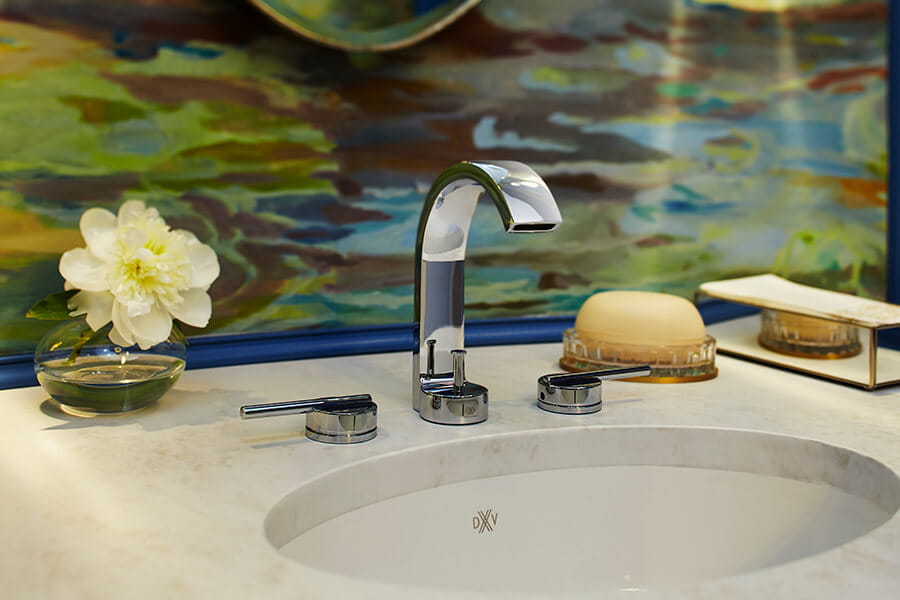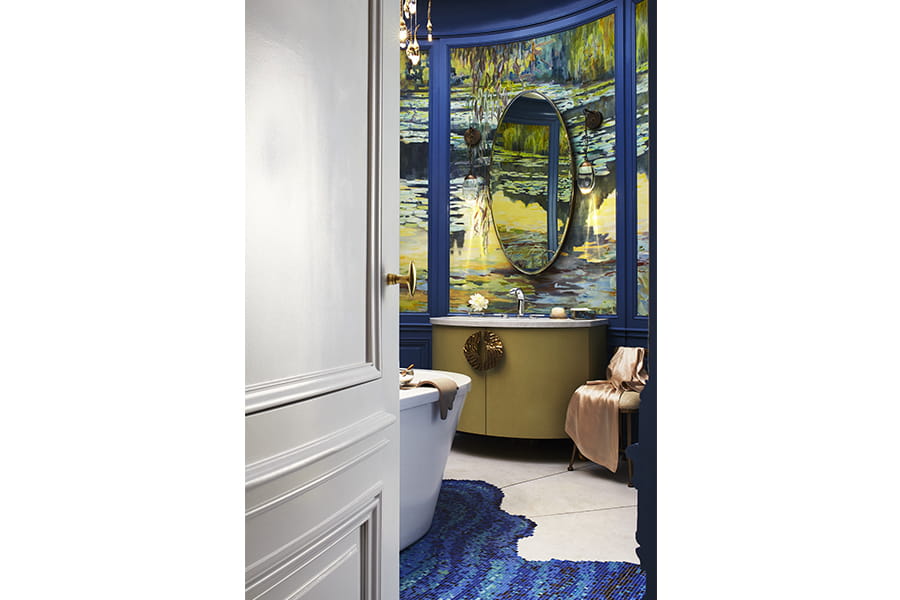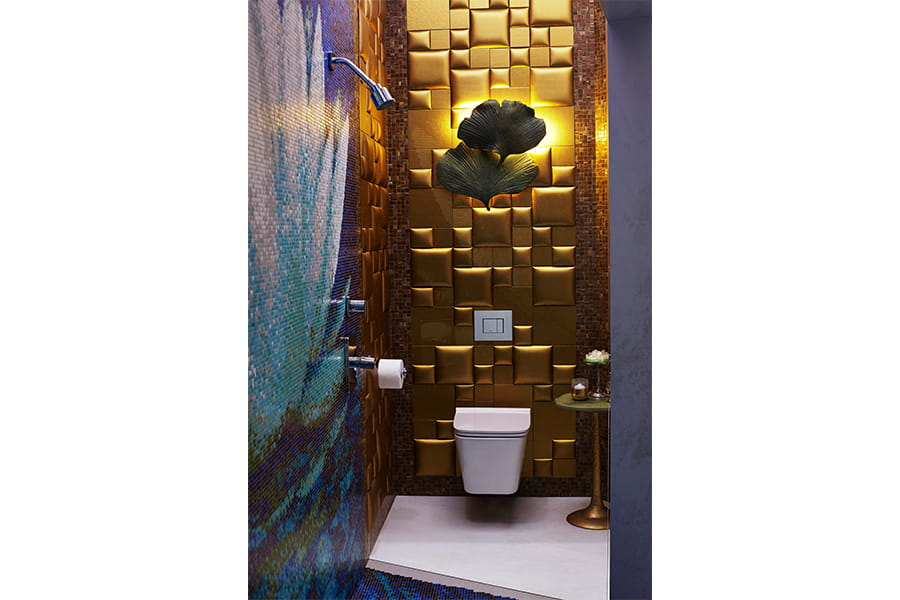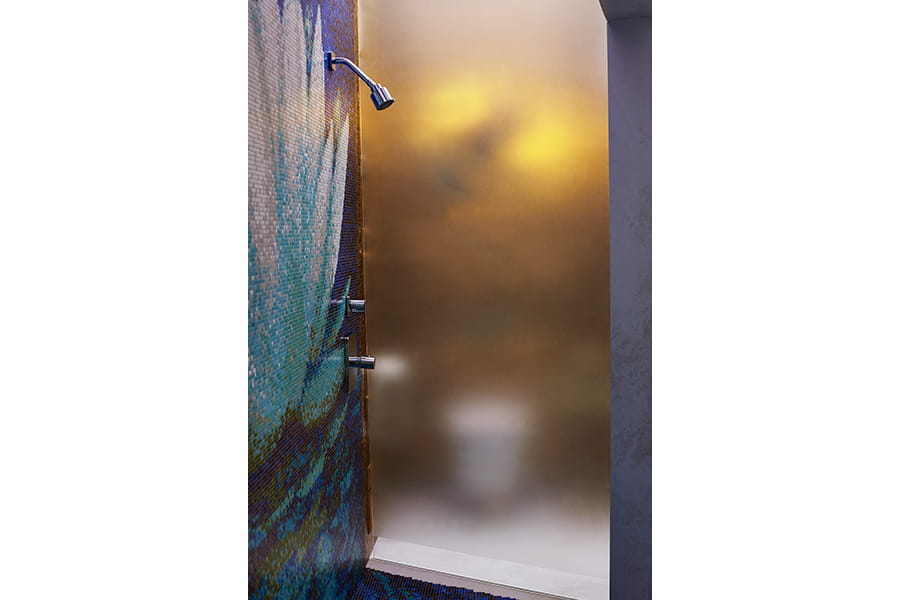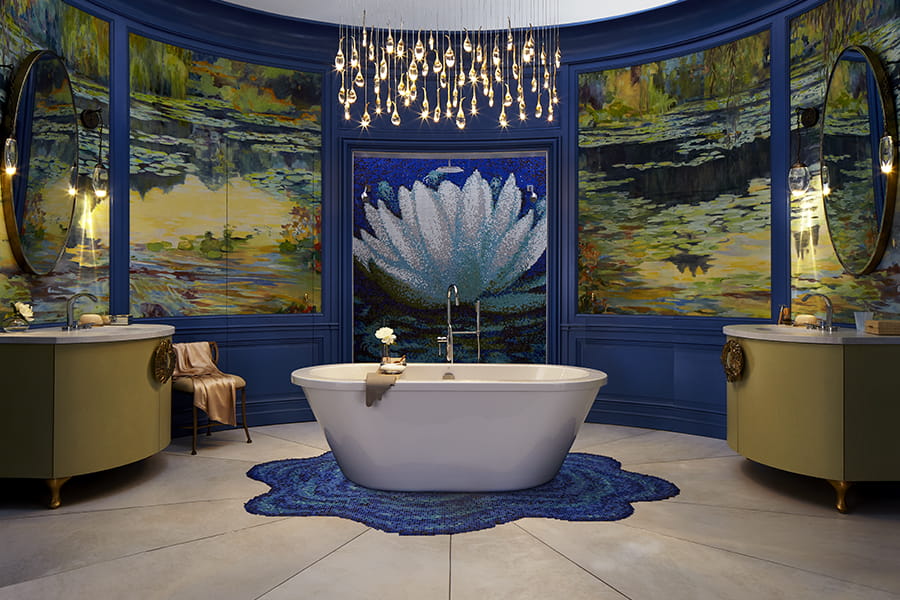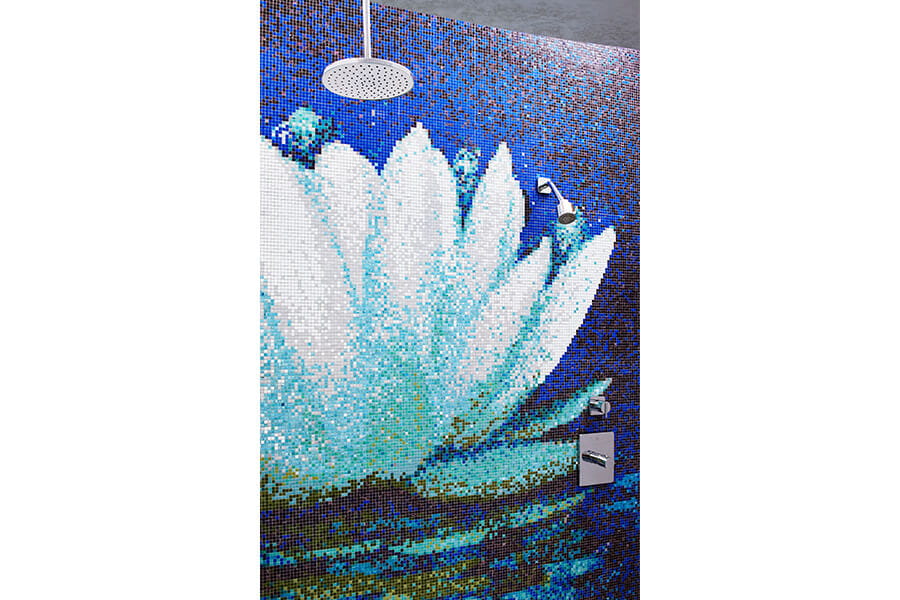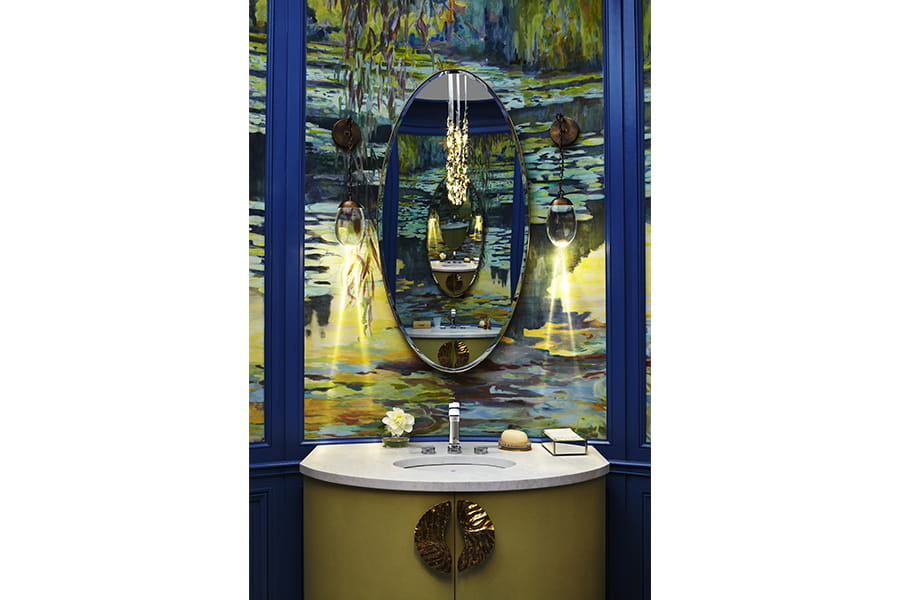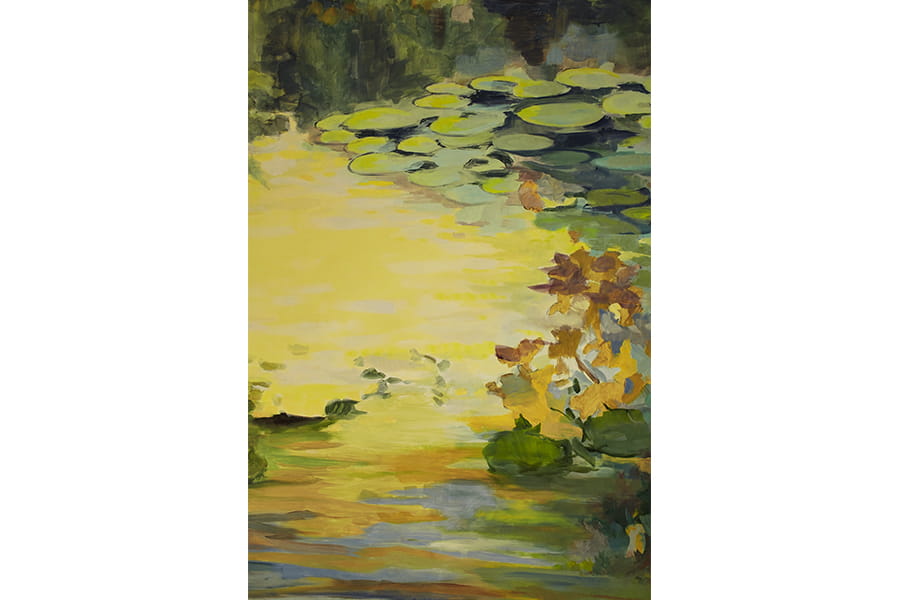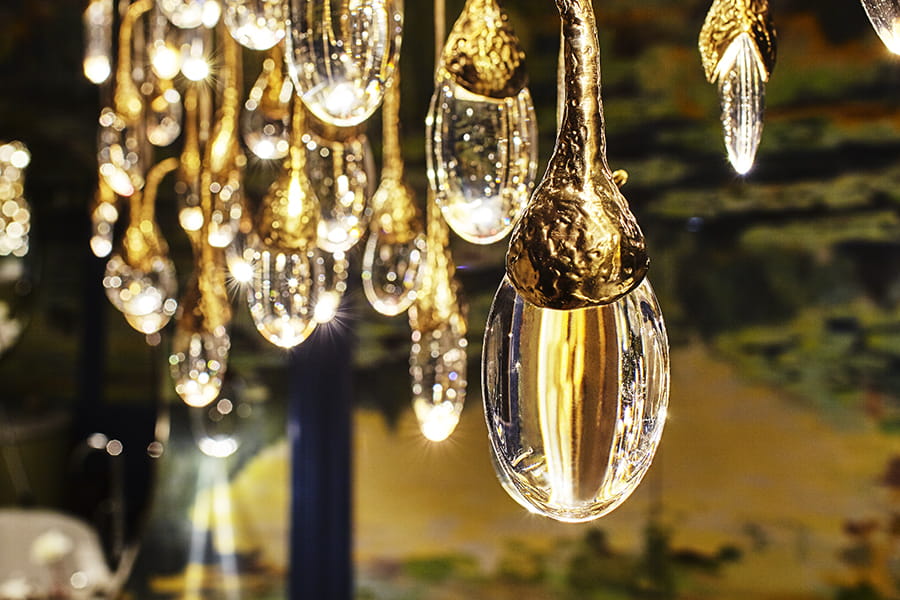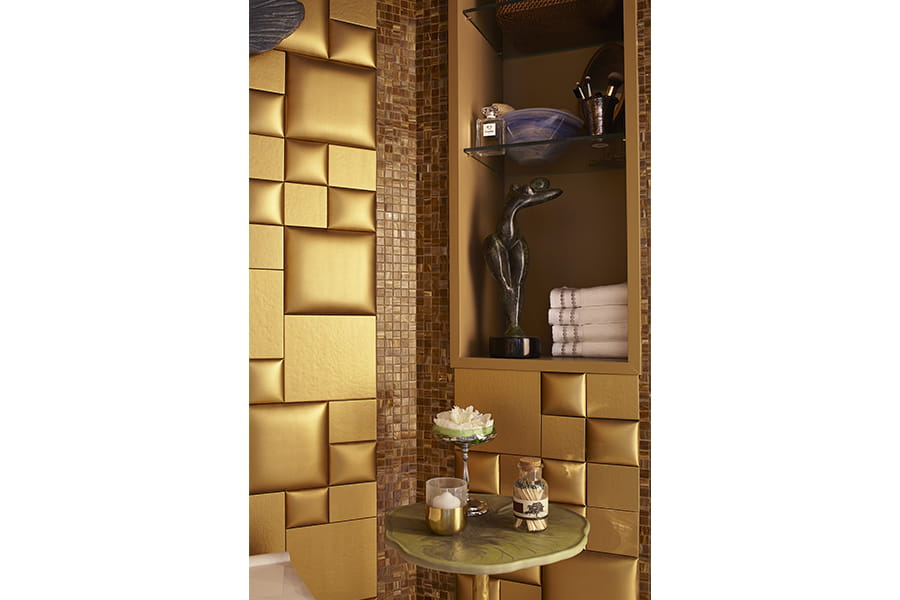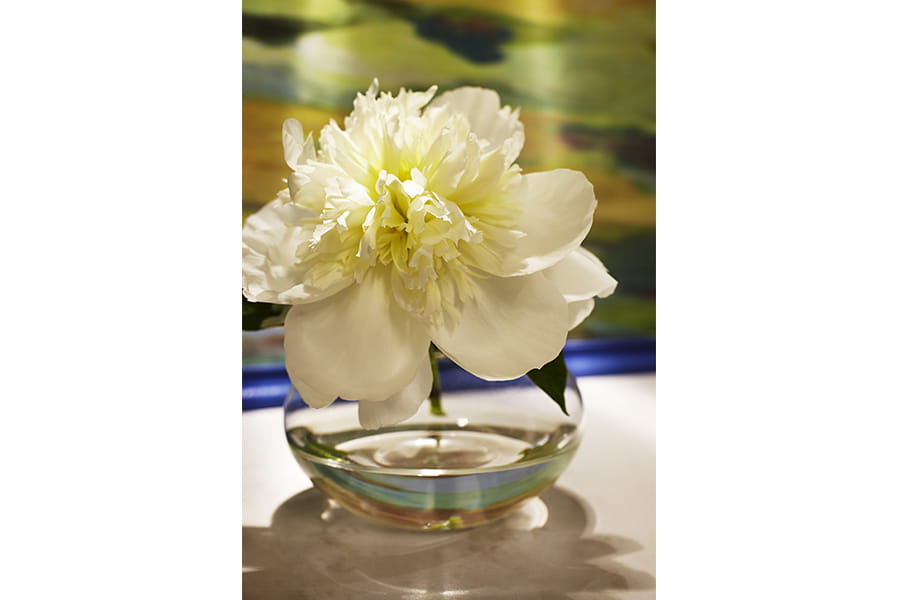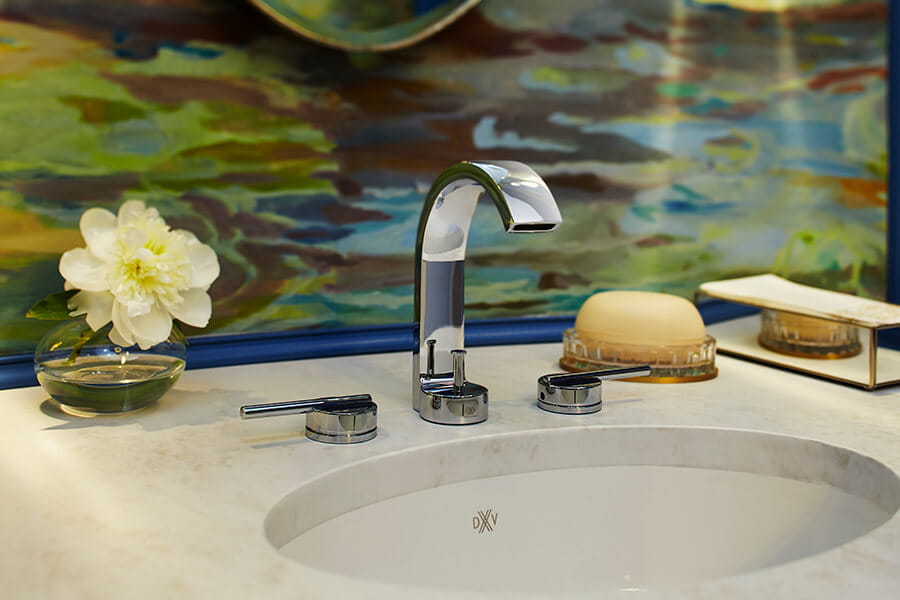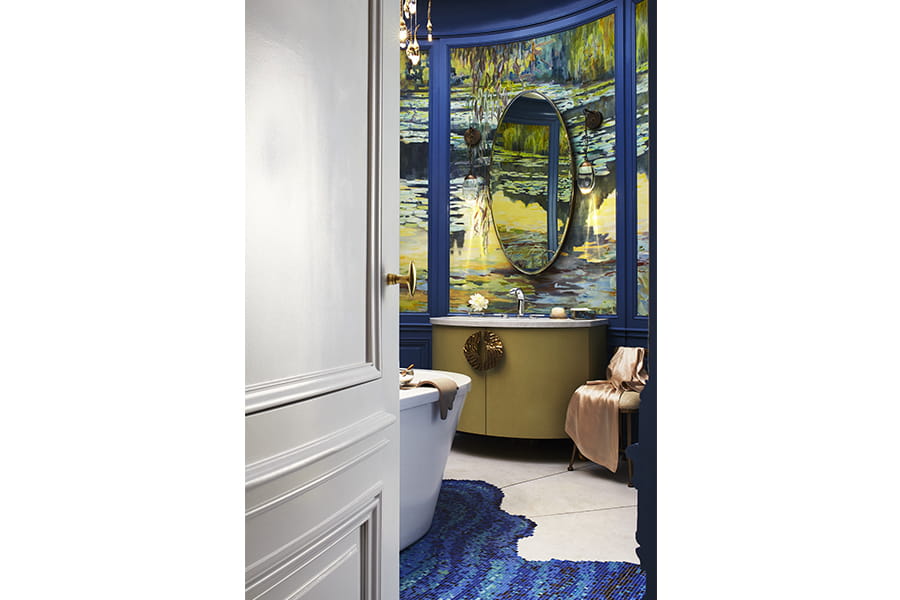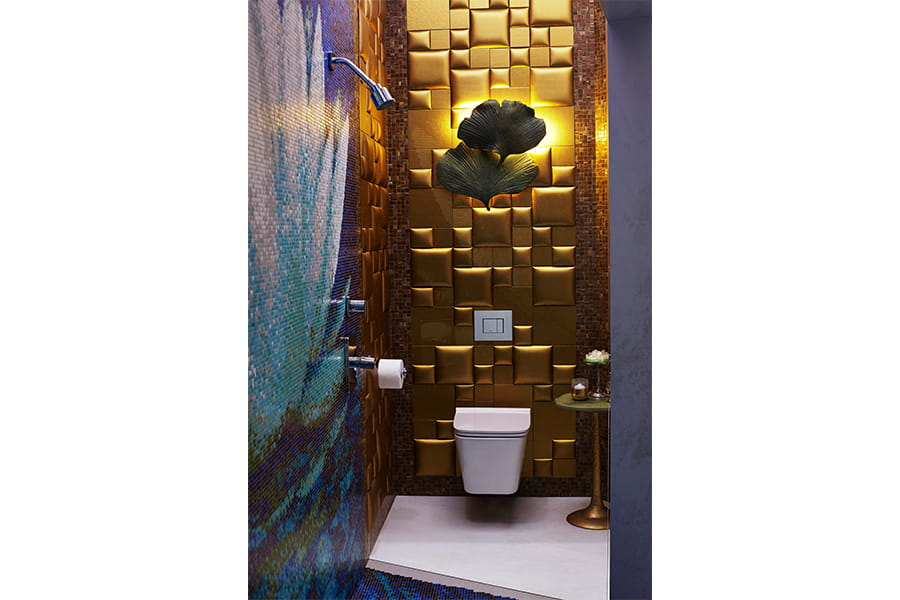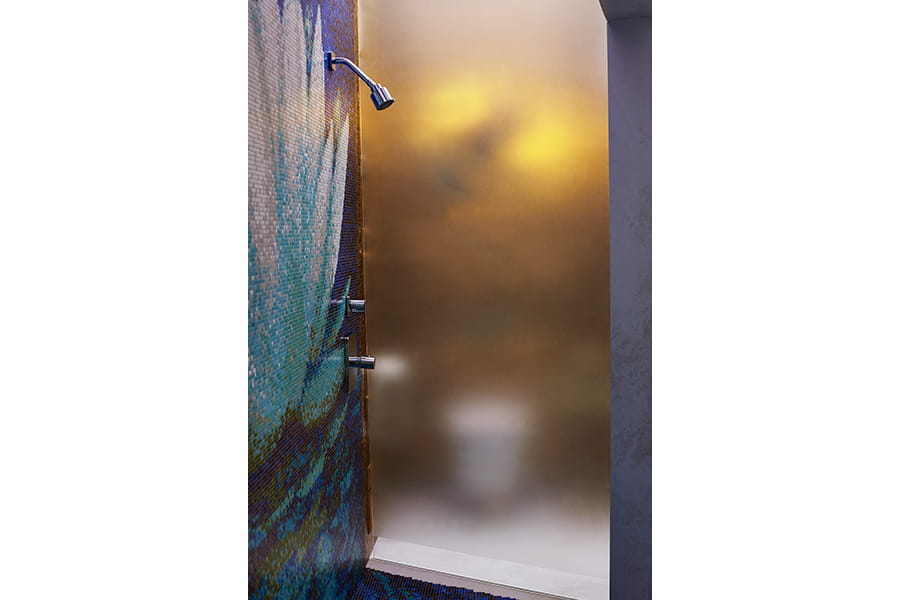 "Everything reinforces the idea of water and other organic forms like lilies. The lighting glimmers like a firefly and looks like water drops."
– Sally Wilson
Although impressionism seems very traditional today, at its time it was avant-garde.
The Classic Movement saw painters experimenting with brush strokes to achieve new expressions of "realism." Sally and John also experimented when creating their glass tile installation. "The mosaic was designed on a computer and assembled robotically," John explains while detailing their desire to infuse a traditional space with contemporary technique.
This serene bathroom features the beautiful Lowell Freestanding Soaking Tub, an oval homage to the room's shape.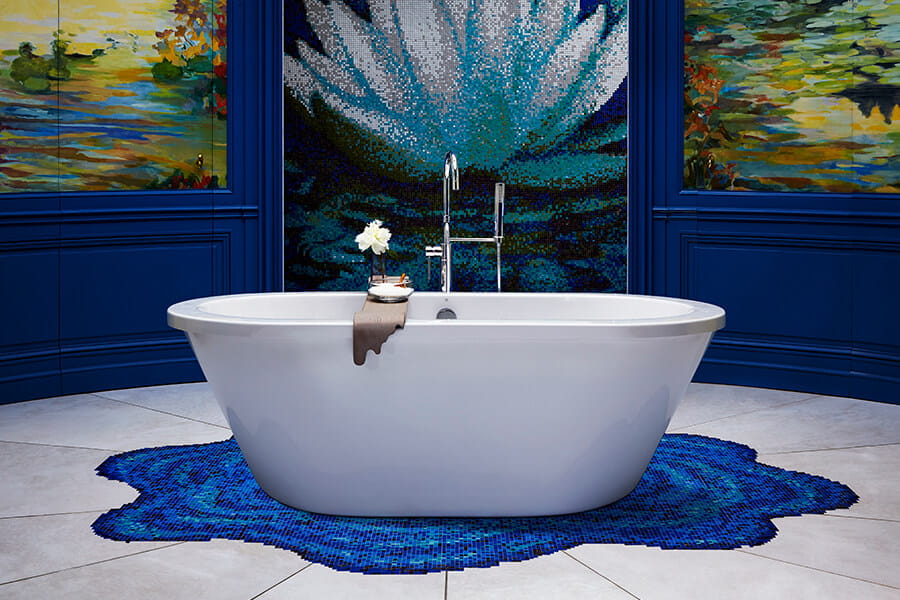 Hidden doors conceal an edgy water closet where padded sculptural wall tiles echo the mosaic. A waterfall-like showering experience culminates in a floor tile design that flows forward to form an undulating pond around the tub. Sally sums it up: "To be here, you're really living inside art.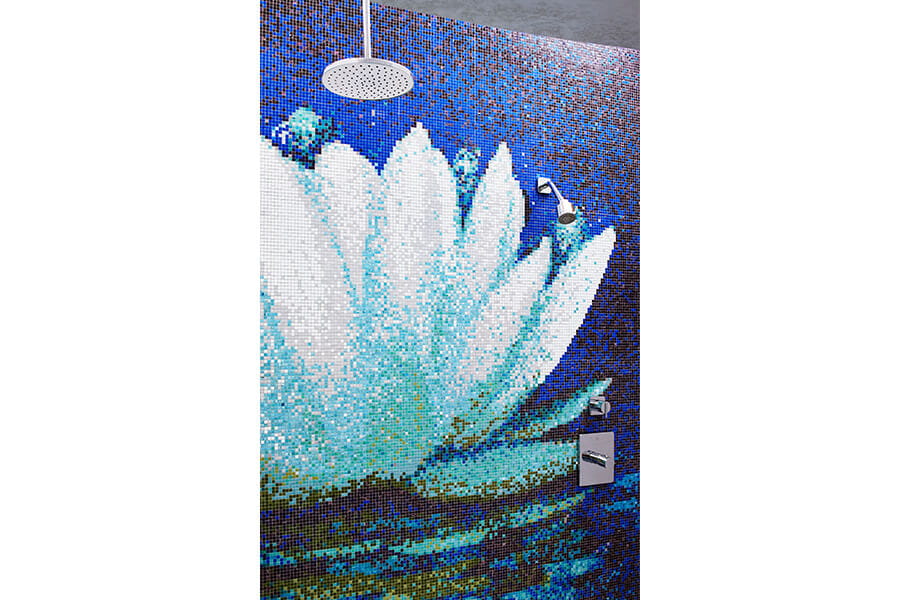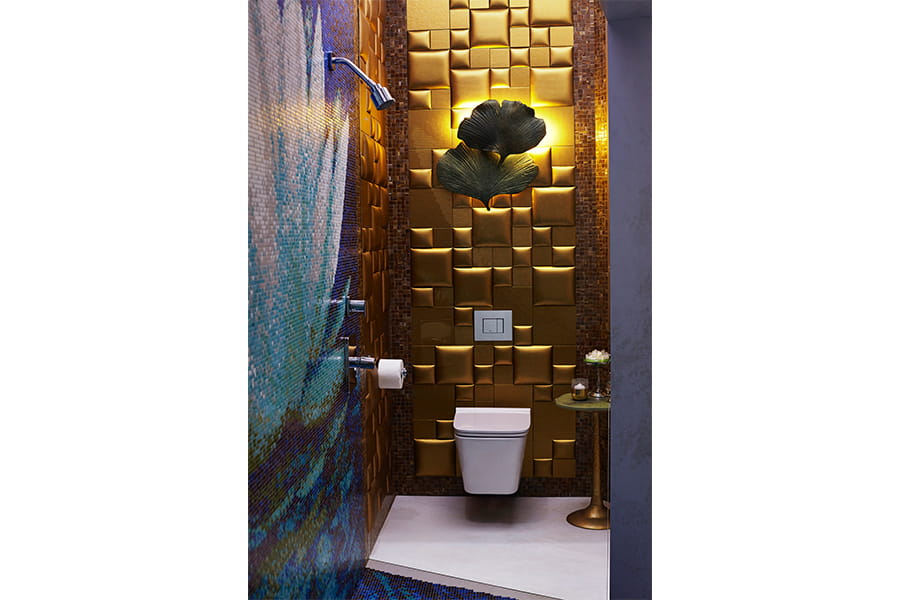 We selected faucetry with a certain amount of organic form to them. What we really liked about the
Rem® Collection
is its curvaceous form that looks almost like a waterfall.