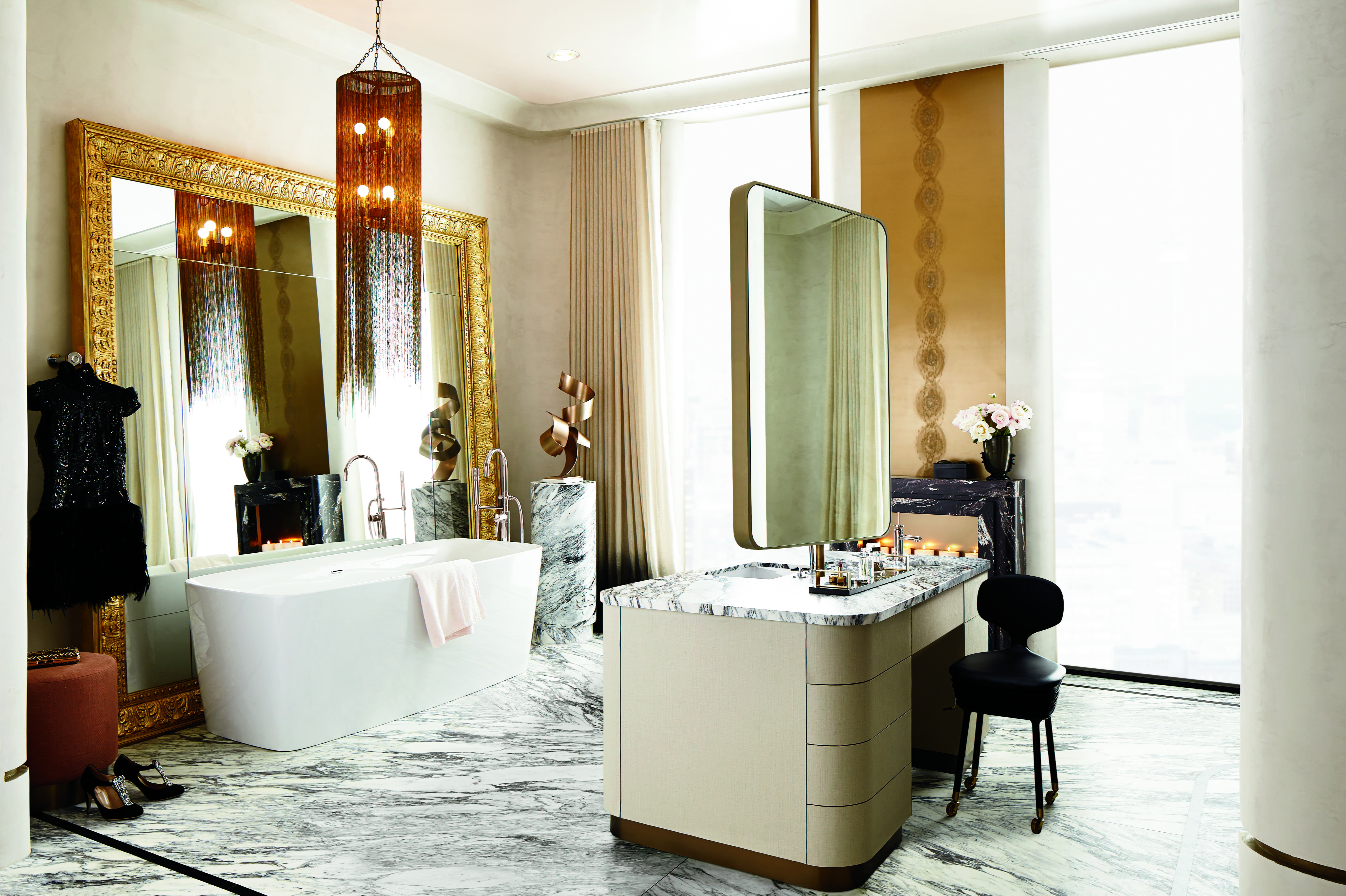 contemporary penthouse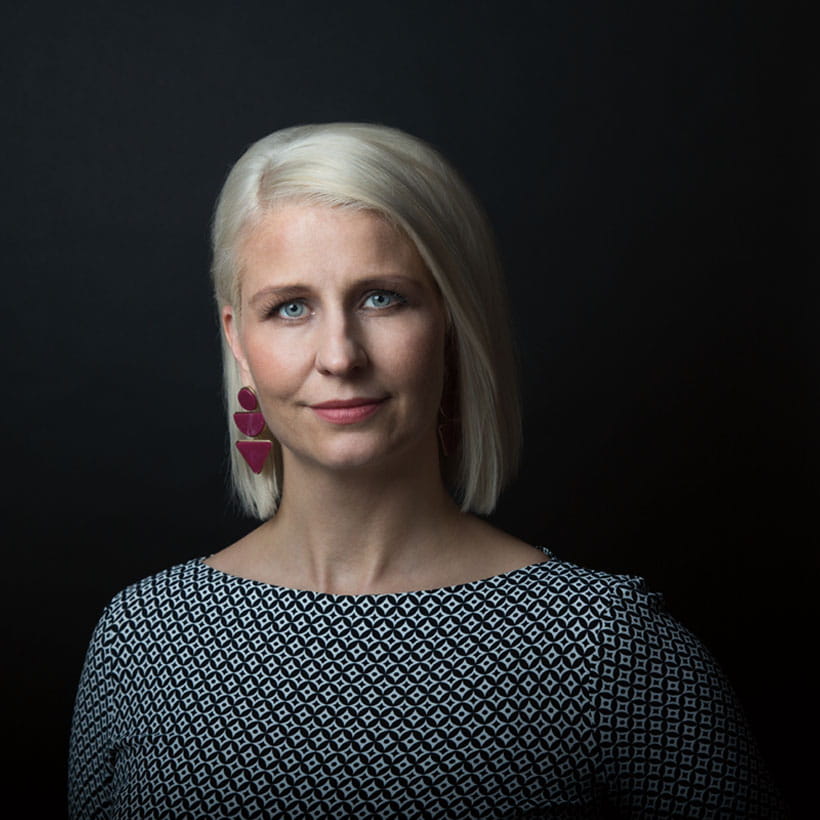 Alison Habermehl spent her youth growing up in different parts of Ontario and Manitoba, and she was equally influenced by traditional and bohemian values shared among her close-knit family. Despite these polar dynamics, what remained a constant goal was a continual encouragement of creative expression, be it in design, fashion, music or travel. She sought to help those that are less fortunate and to become an entrepreneur in something that would inspire true happiness and fulfillment.
After setting in the Waterloo region and in keeping with her humanitarian nature, Alison spent seven years volunteering at a Street Ministry, eventually leading to a position as program director. After starting a family of her own, the pull to help others create beautiful homes was overwhelming, and Habermehl Design Group (HDG) was born. Life came full circle when Alison was later asked to be the designer for the Street Ministry youth employment initiative café.
Alison landed a much sought-after internship with industry icon Vicente Wolf, an experience that shaped her approach to process and business management, helping to define her aesthetic and creative vision. Unwavering in HDG's design approach is a deeply personal collaboration with each client. HDG interprets clients' tastes and understands their individual and collective needs to achieve a harmonious balance between aesthetics and functionality.
Over the past two decades, Alison's portfolio has evolved into an impressive collection of stunning, high-end, carefully articulated and customized projects. Whether it is a new build or a sympathetic restoration, Alison's work spans a remarkable range and extends across the globe, from Canada's Silicon Valley to Hong Kong.
With each new bespoke project, Alison's care and stewardship, along with her constant pursuit of excellence, are felt as much as seen. Every design is married with her unmistakable infusion of all that is sensual, chic and studiously tailored to meet her clients' exacting needs.
www.habermehldesigngroup.com

Instagram: habermehldesigngroup
Facebook: habermehldesigngroup
Twitter: @habermehldesign
Other DXV authors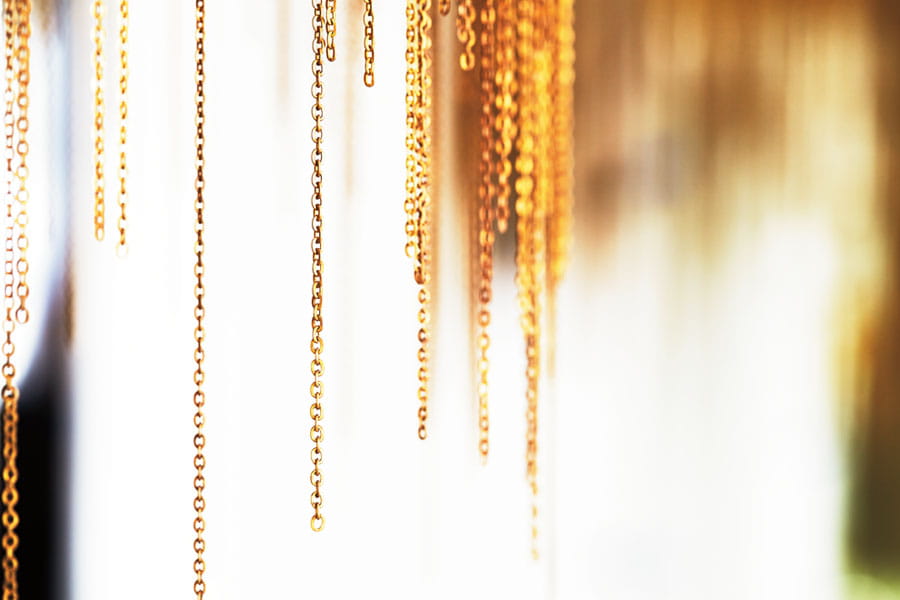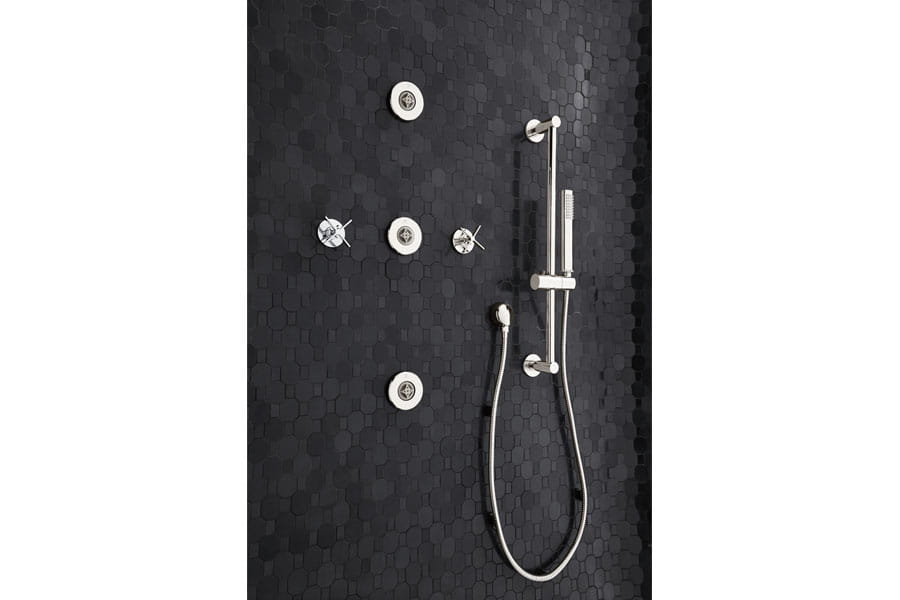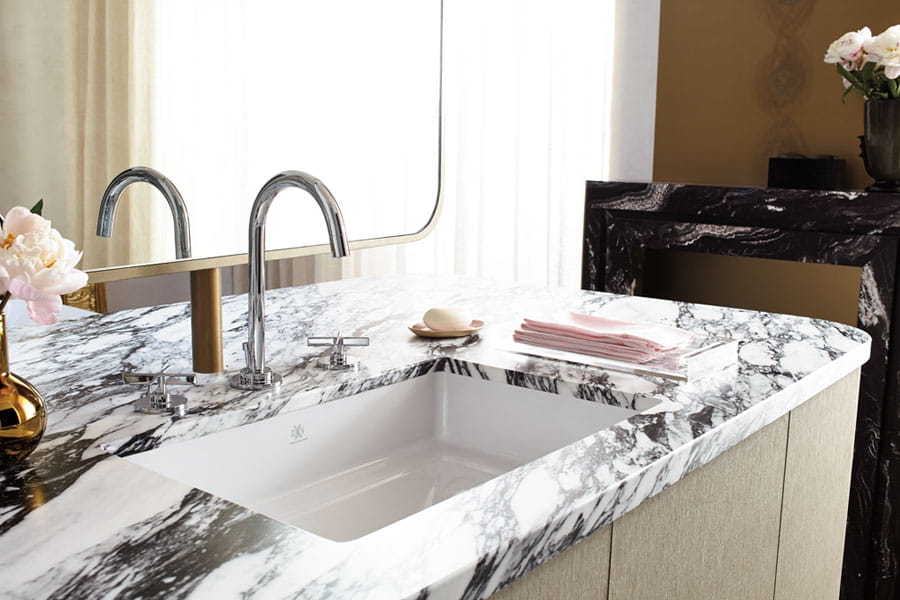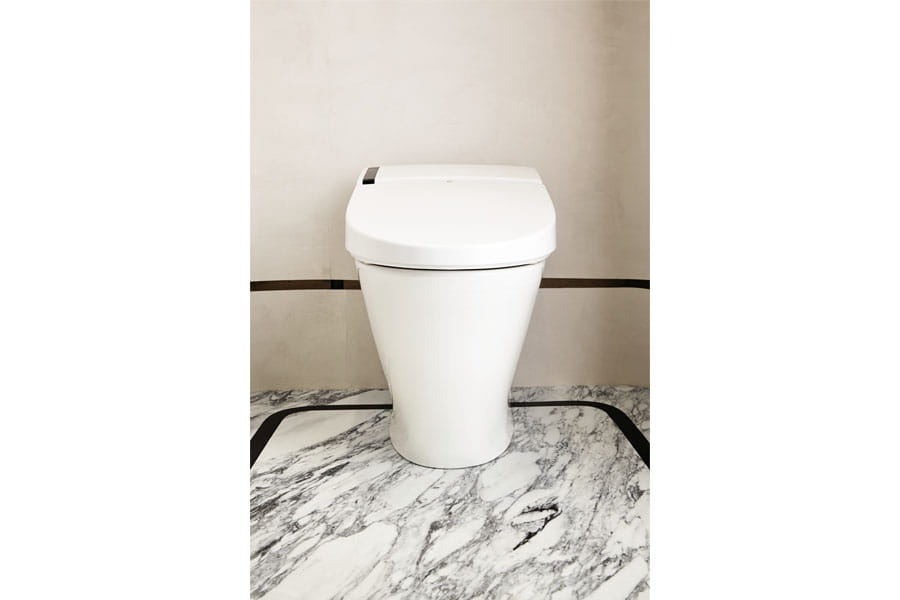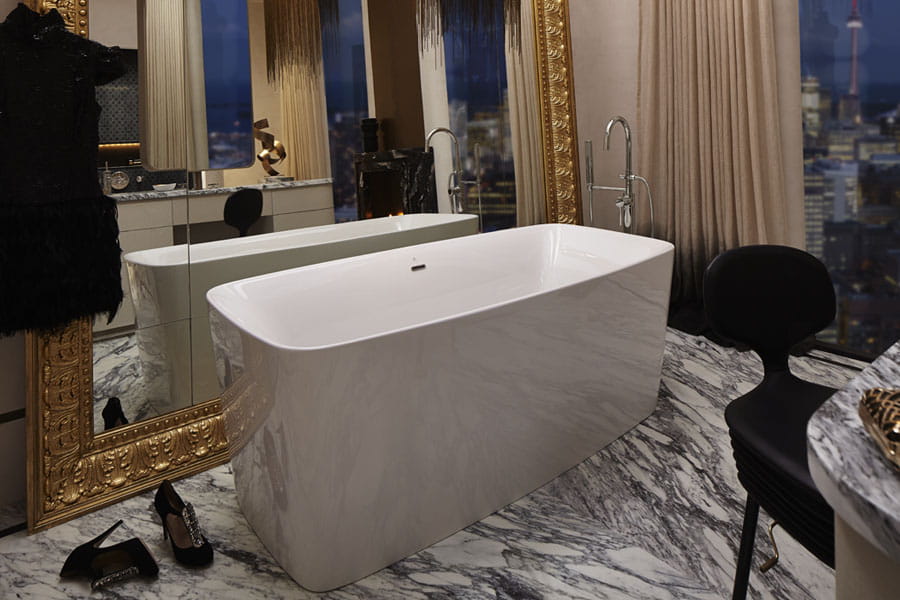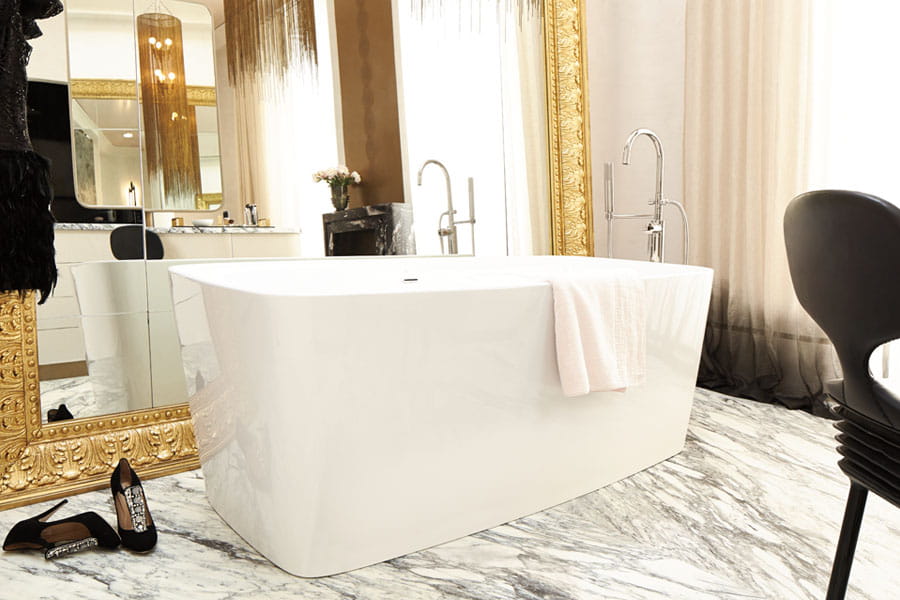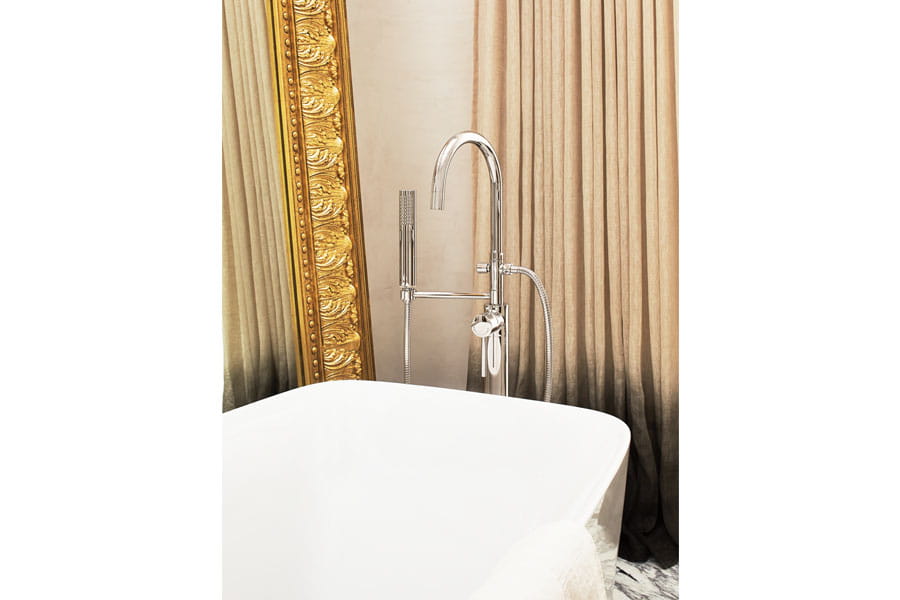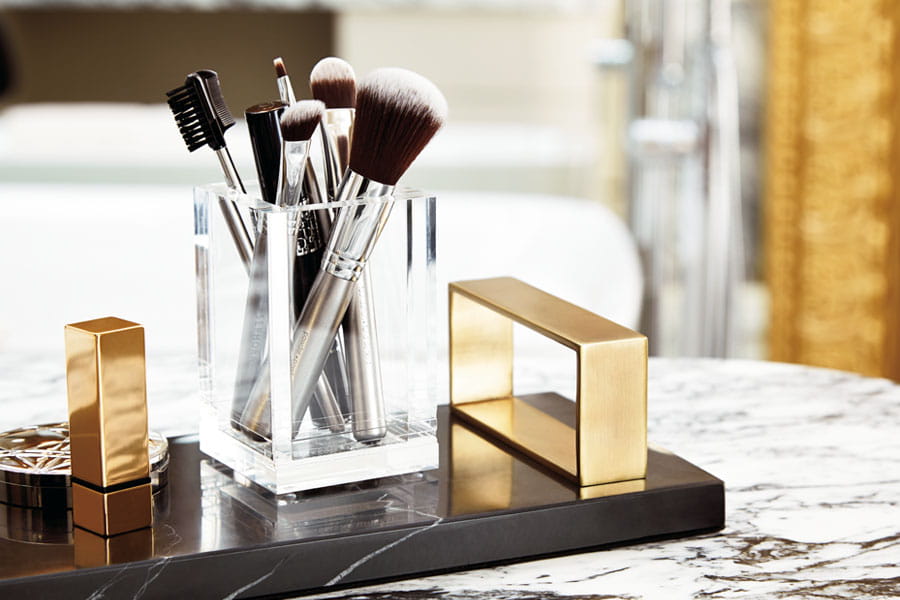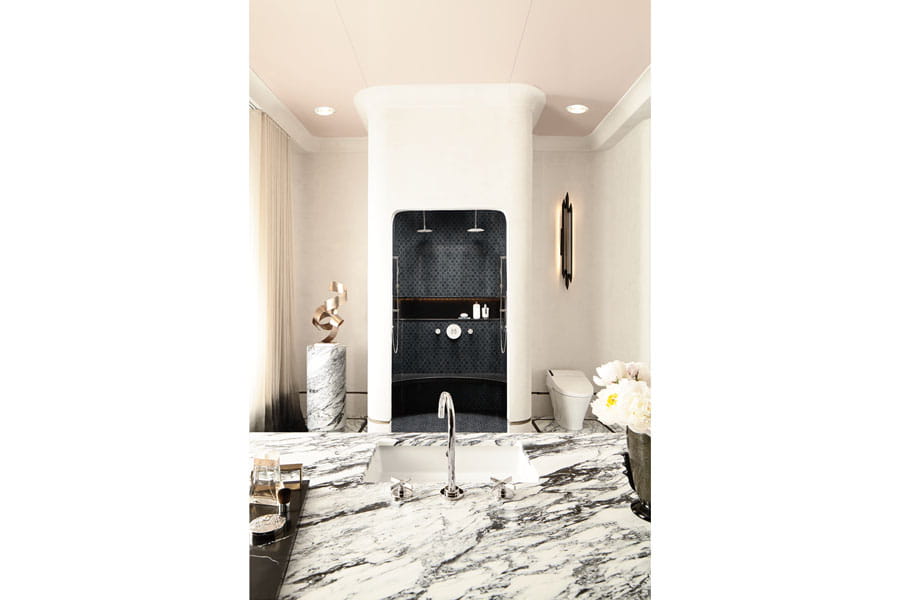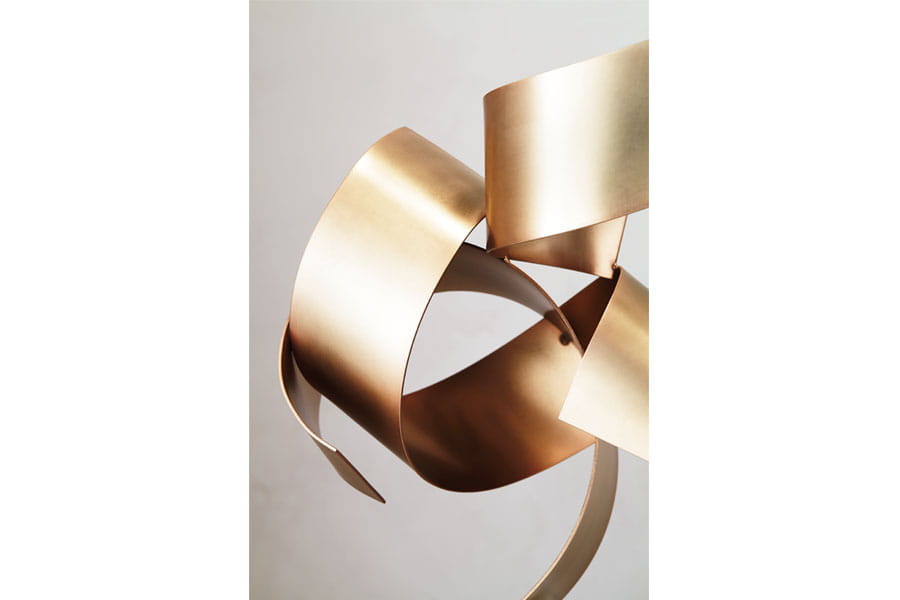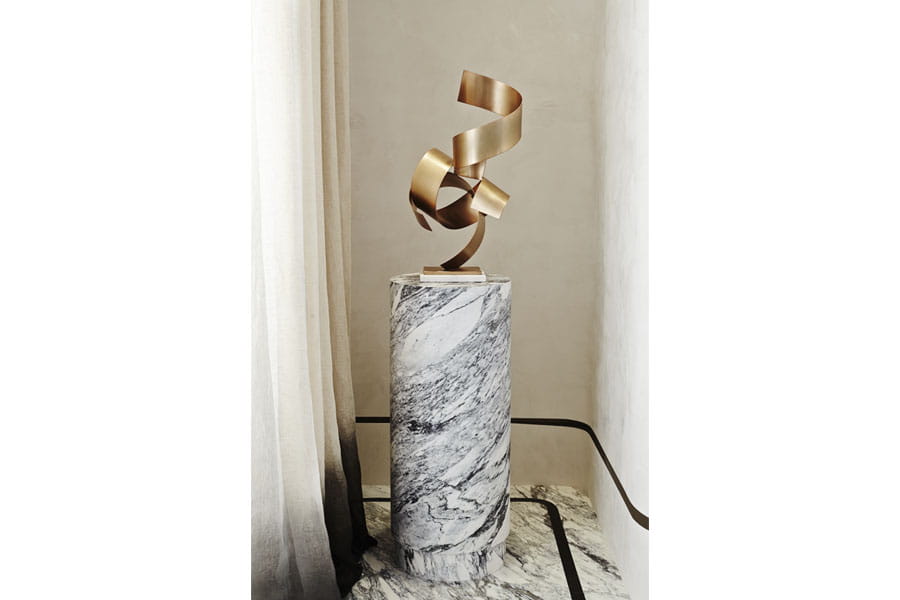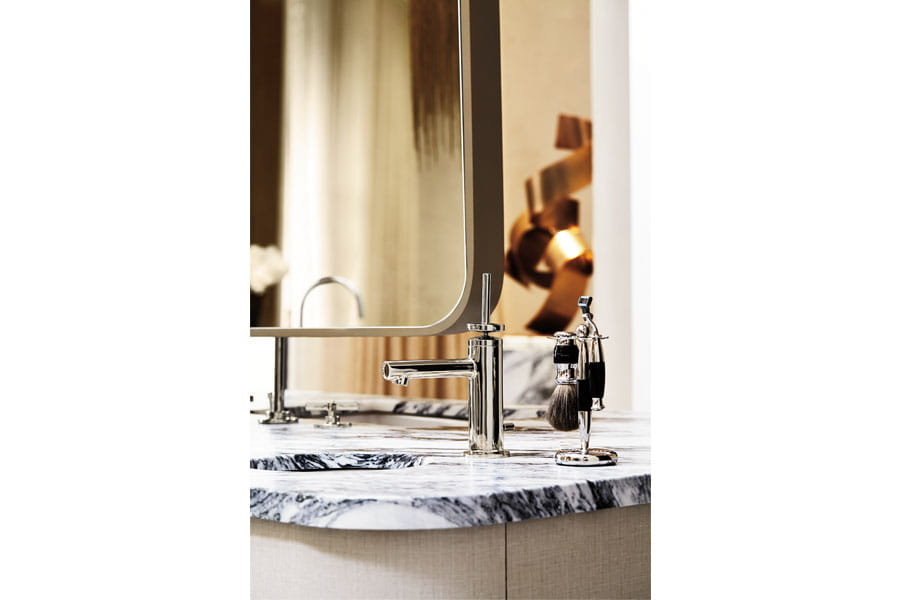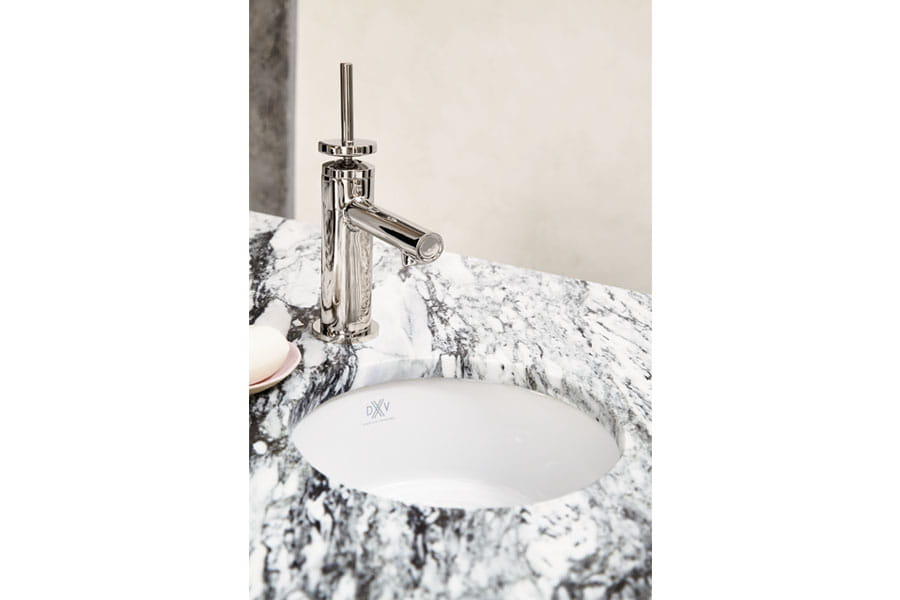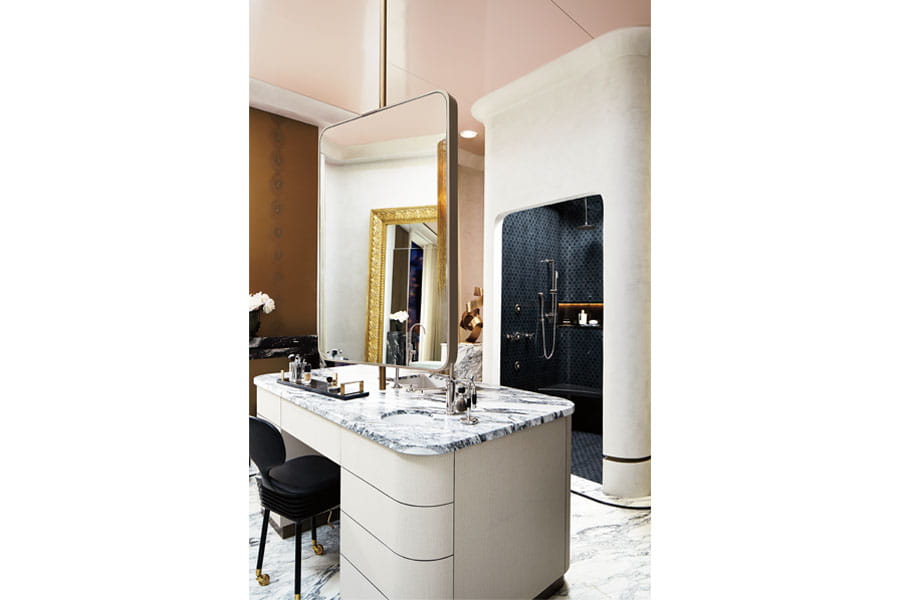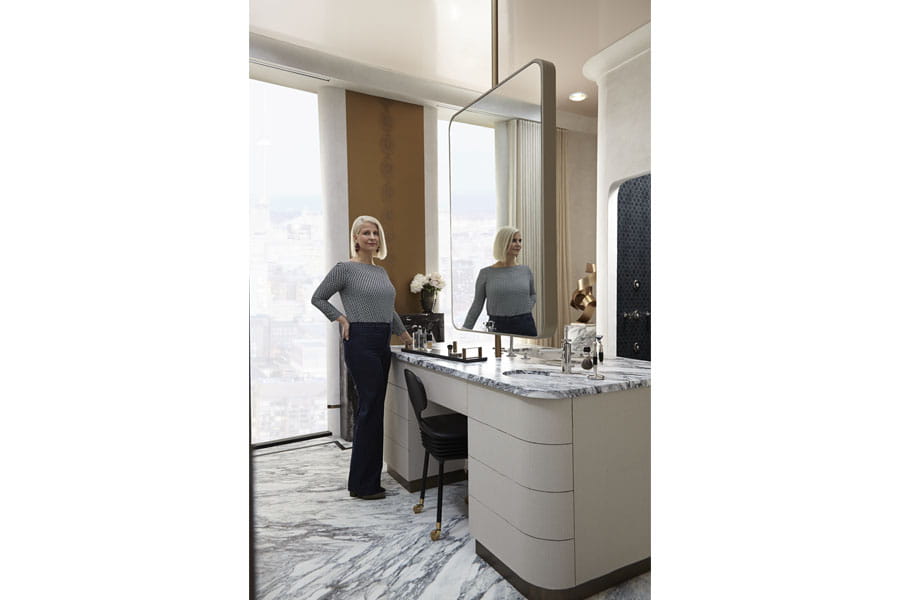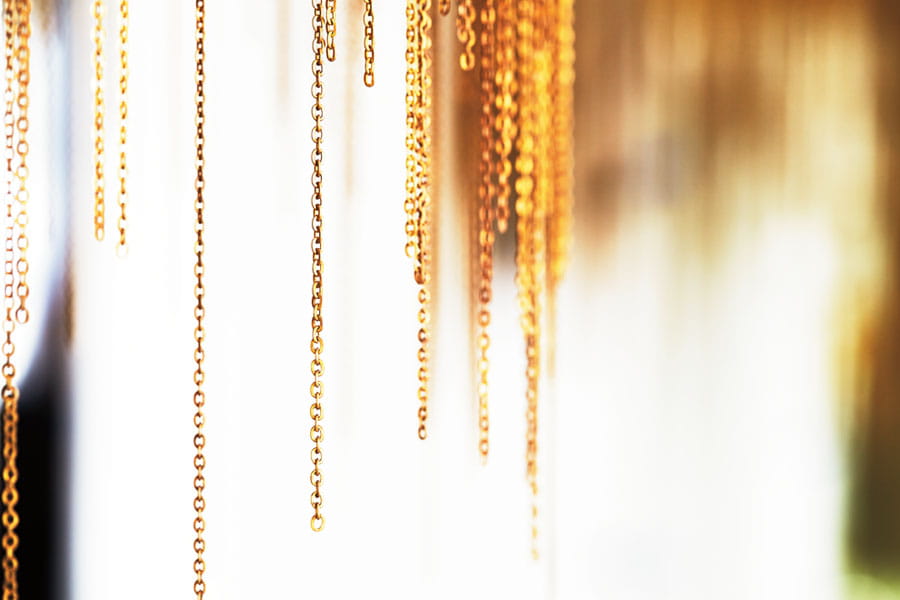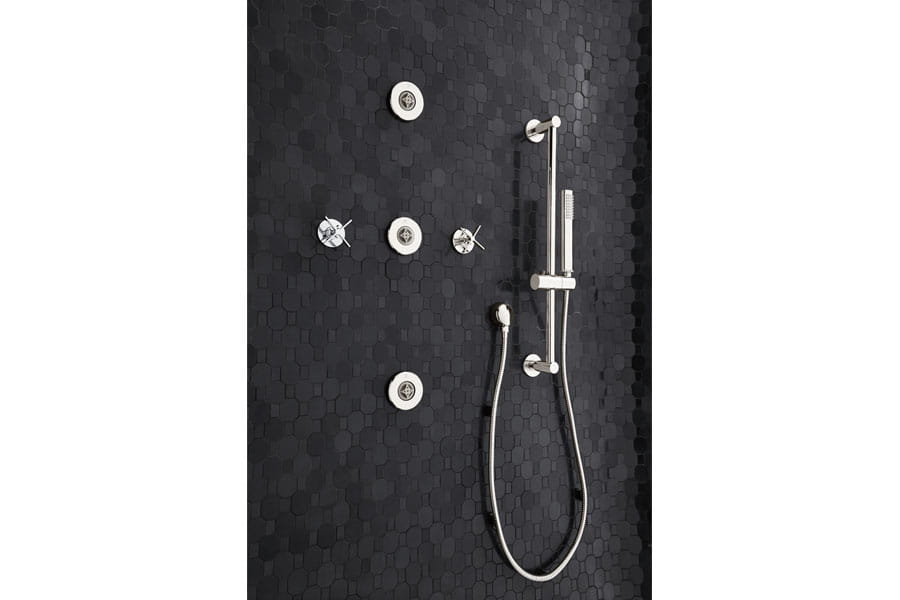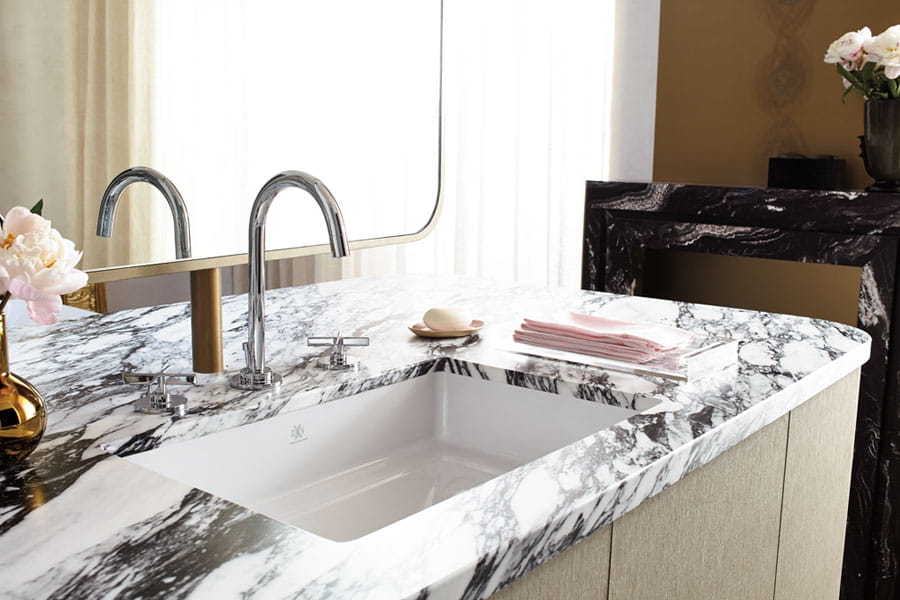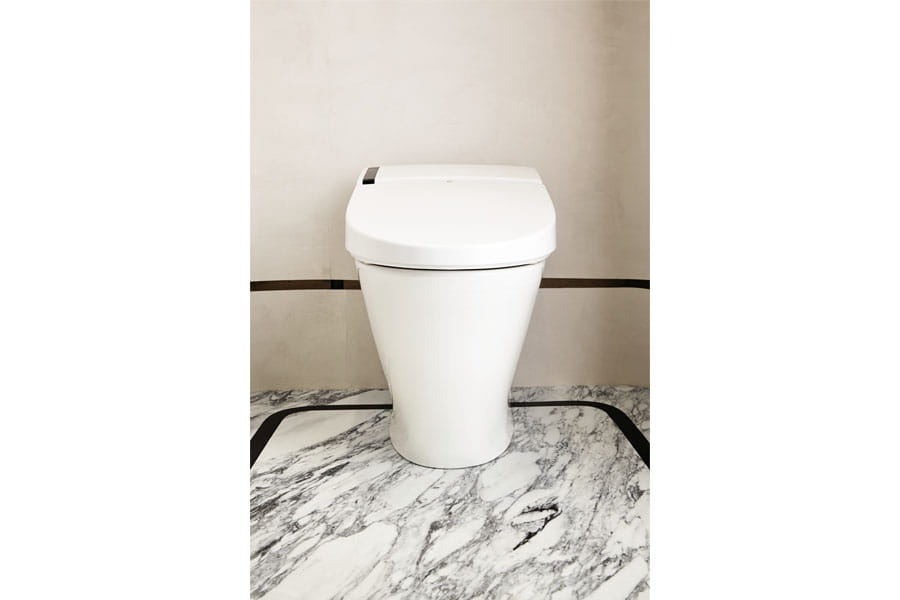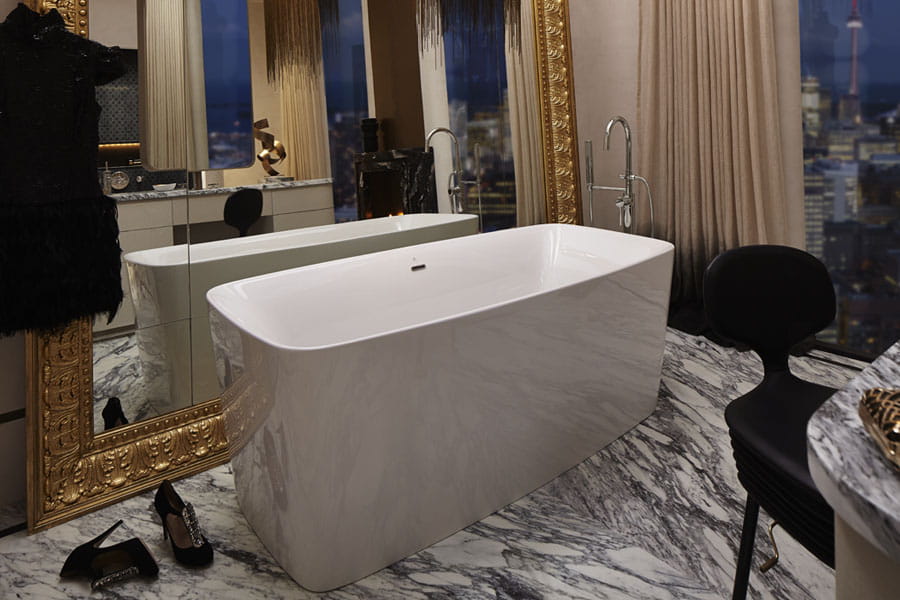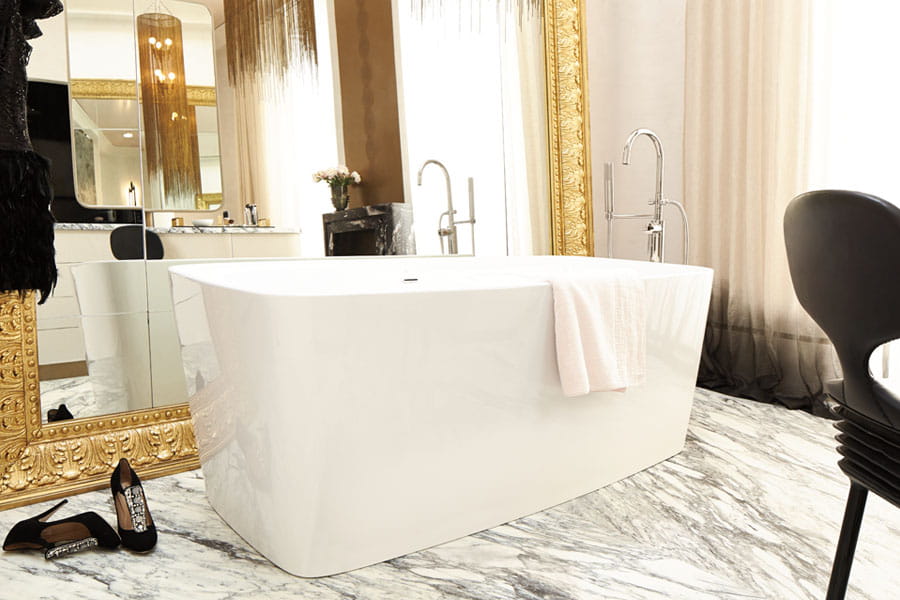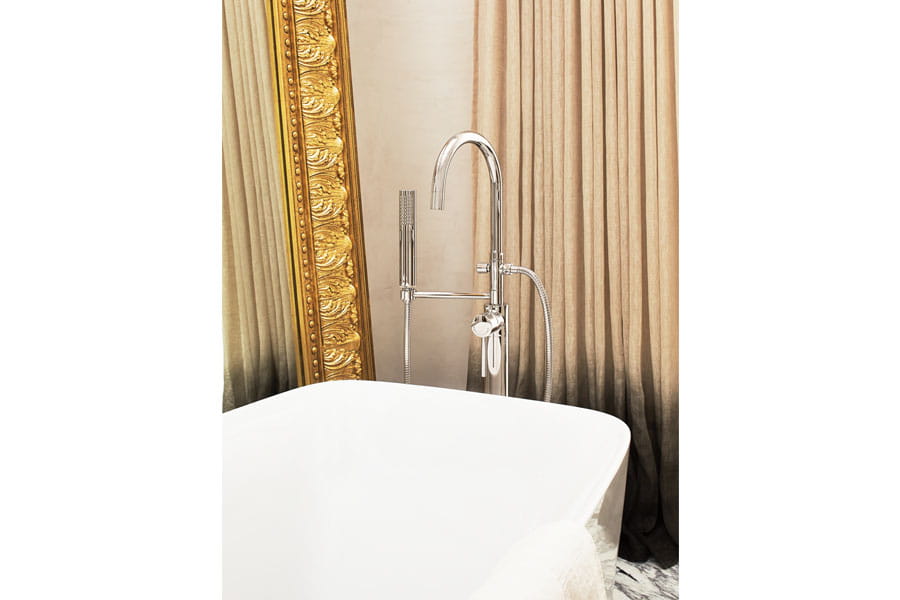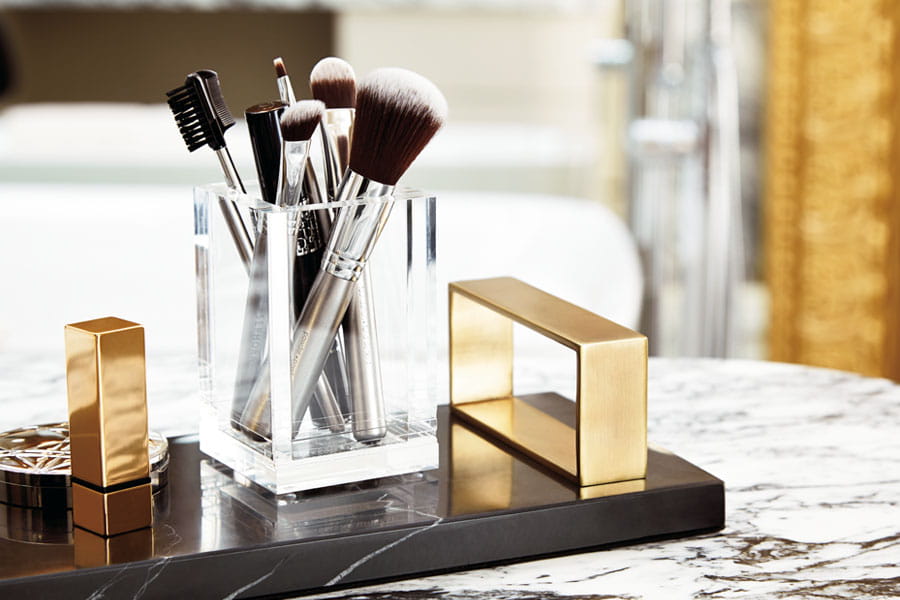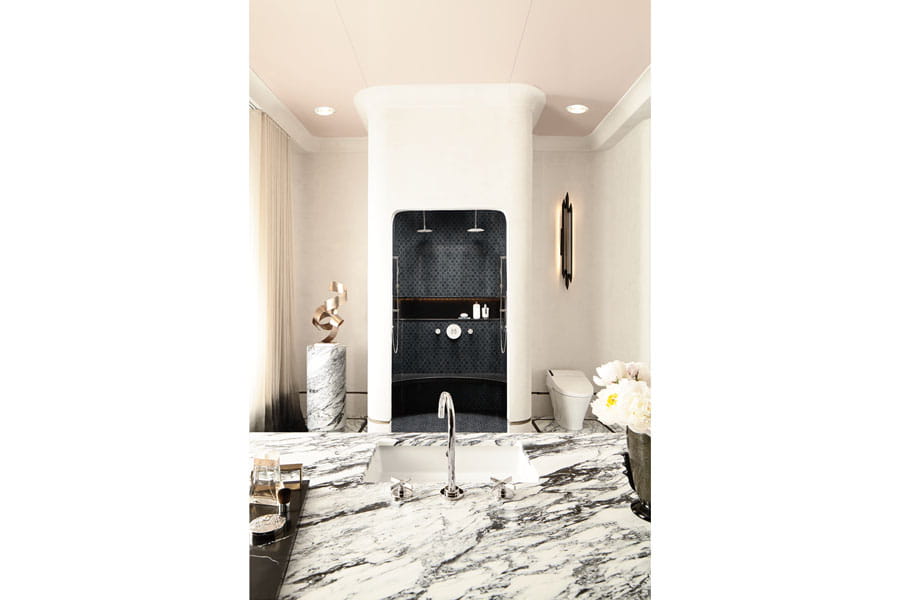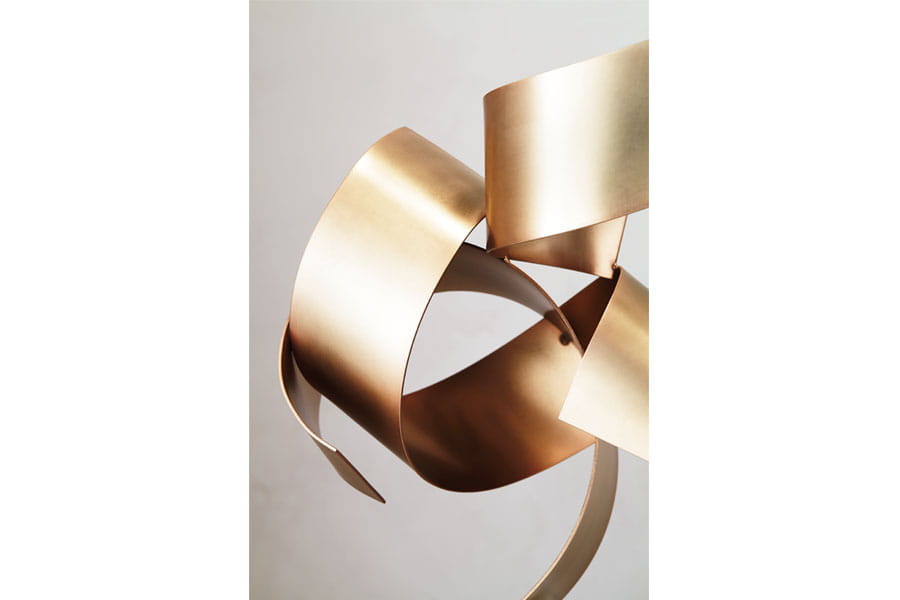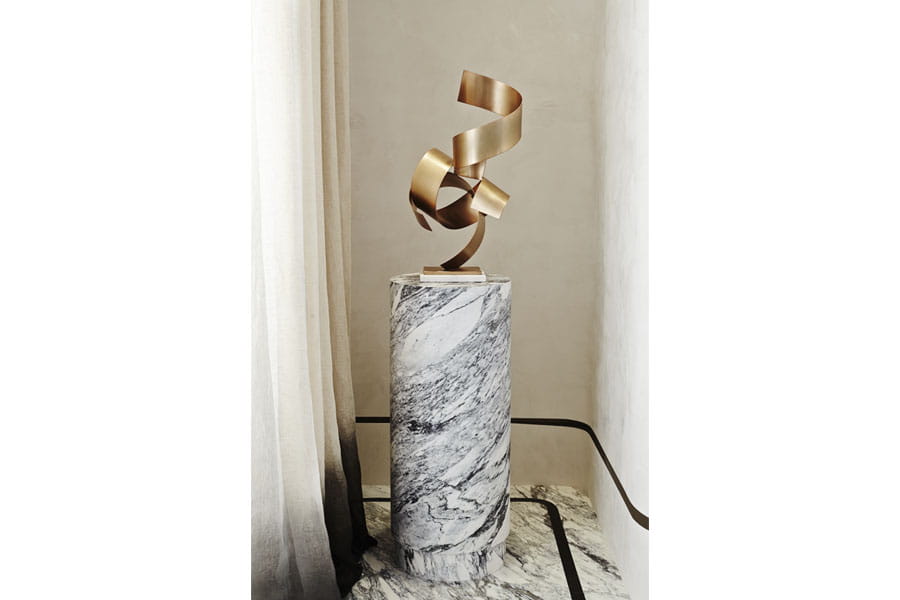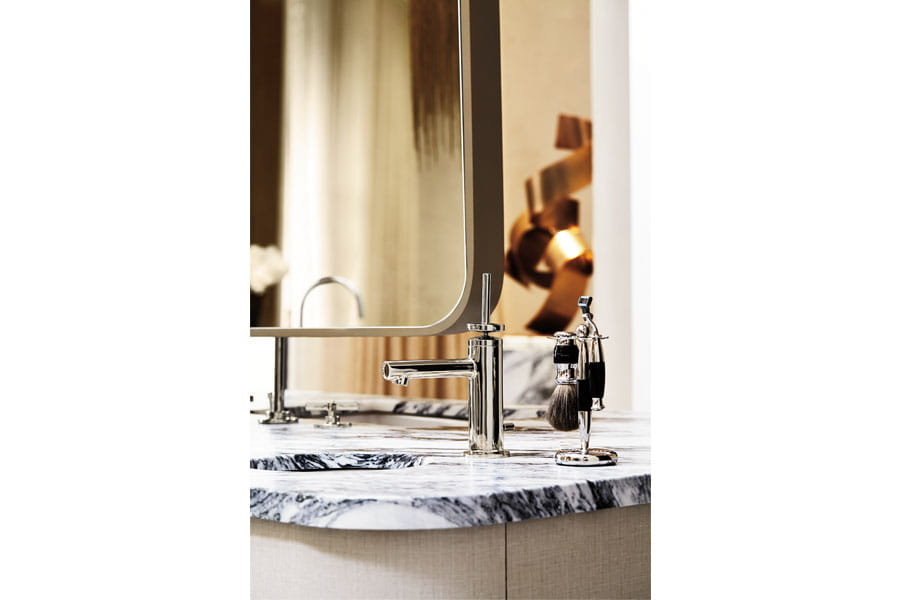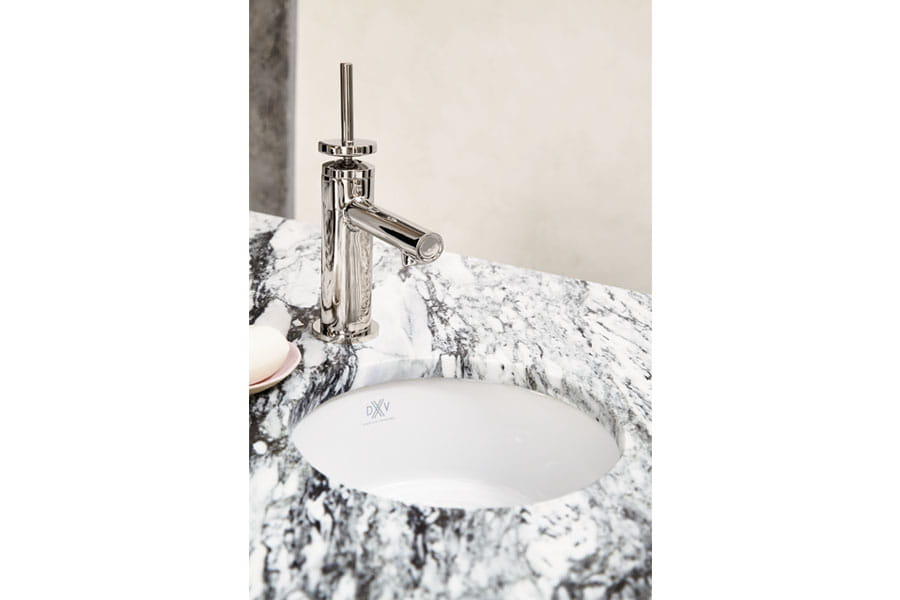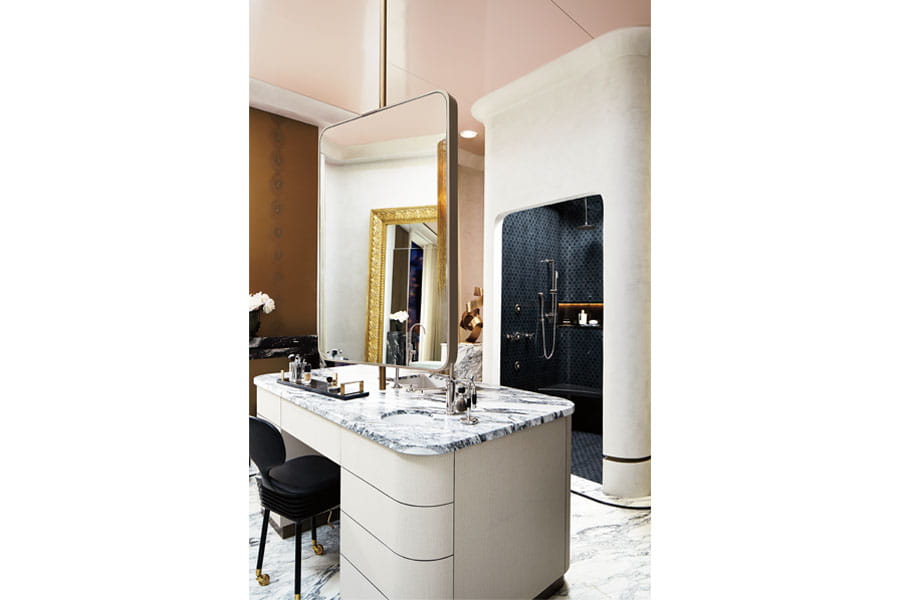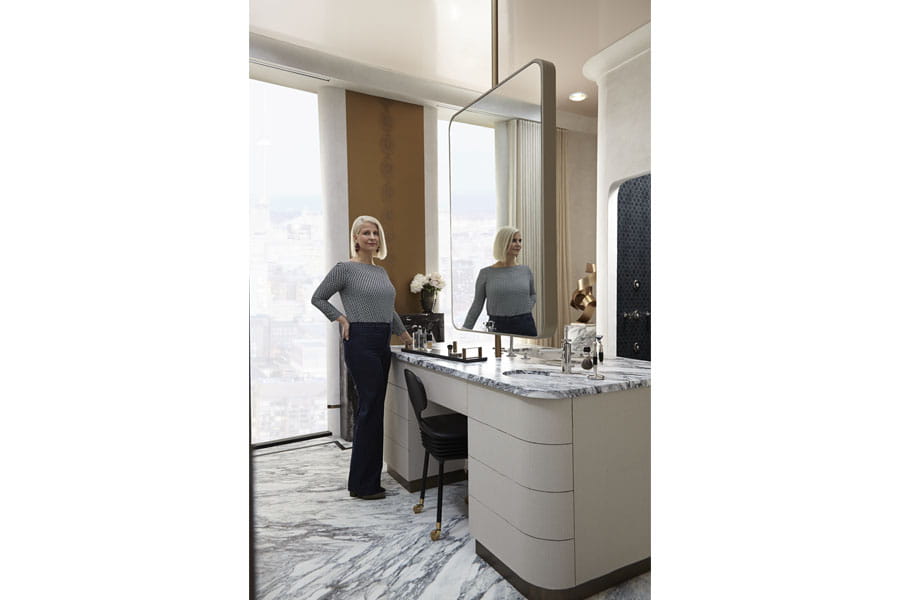 "This penthouse en suite is for a creative woman whose daytime life often rolls into the nighttime social. She loves the best of the best and is very particular."
– Alison Habermehl
In the future, I think we're going to see a softer, more feminine style—curvaceous design, no sharp corners, everything is very sensuous.
Toronto A city that never looks back. Which is also a great definition for contemporary design. Even so, this elegant bathroom is sure to garner multiple looks. The rounded shower and dark tile work creates a gracious cocoon that is designed to perform double duty. "For relaxing in the evening, there's the double rain head shower system," explains Alison. "For rejuvenation in the morning, I included the Percy® Personal Shower Set with Hand Shower."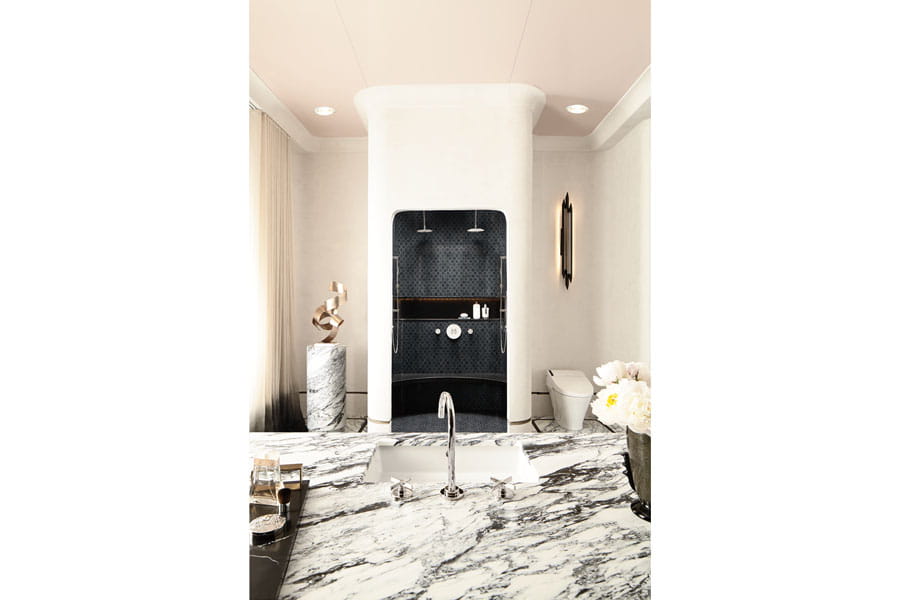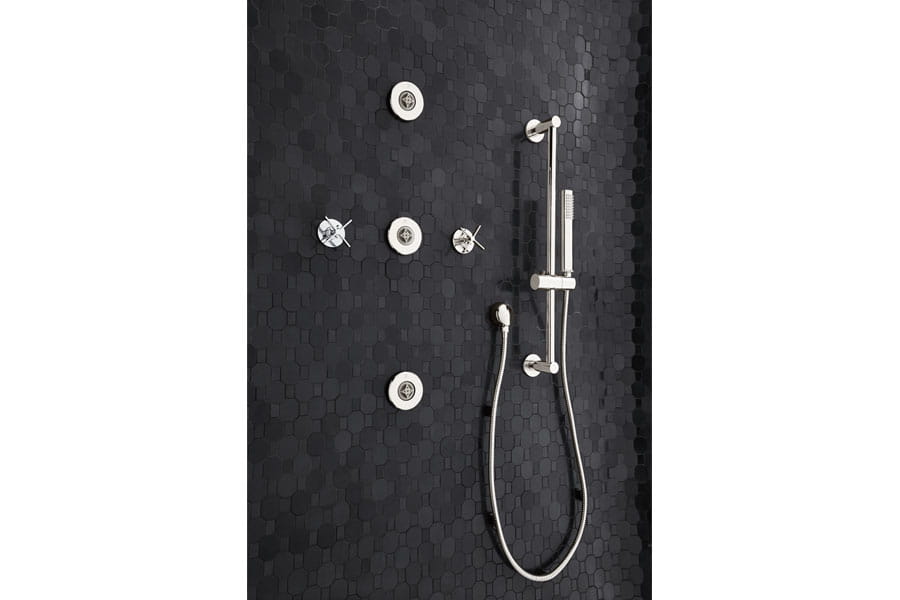 Alison added a few luxurious touches like a floating vanity, then introduced custom ombre fabric, strategic lighting and soft colors like blush to add warmth and quiet drama to the room's clean lines. By incorporating two different sizes of under counter sinks from the Pop® Collection, she increased usability without threatening the room's minimalistic origins. All that's necessary, with nothing that's not.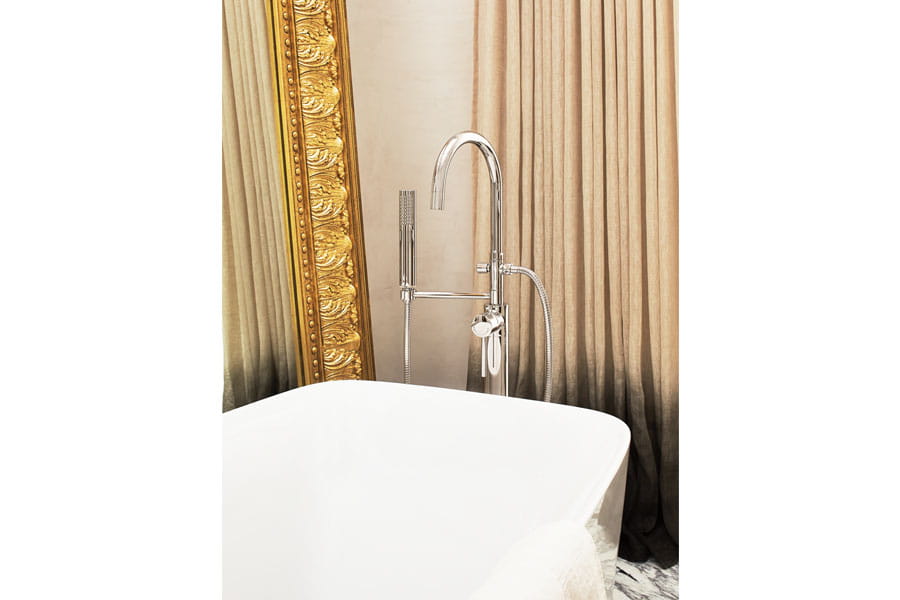 The Percy® widespread cross-handle faucet is my favorite. Its tactile nature makes you think a little more about what you're using, and appreciate it because you use it so often.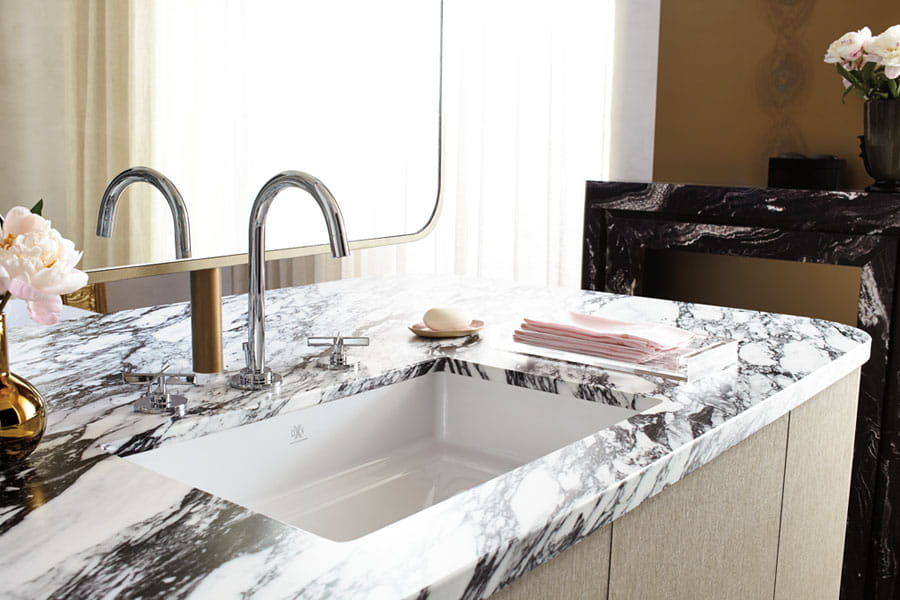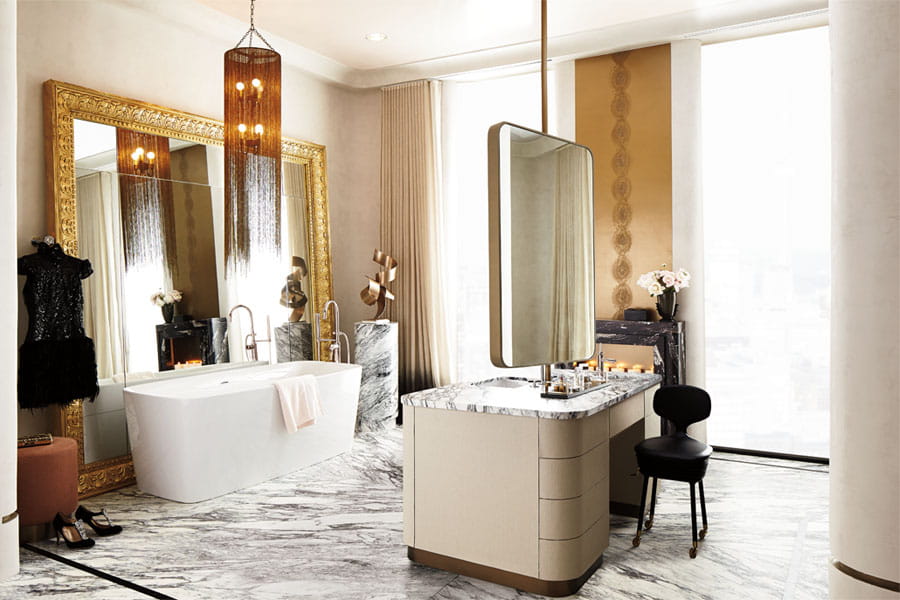 *Special order Platinum Nickel finish, inquire about availability or lead time