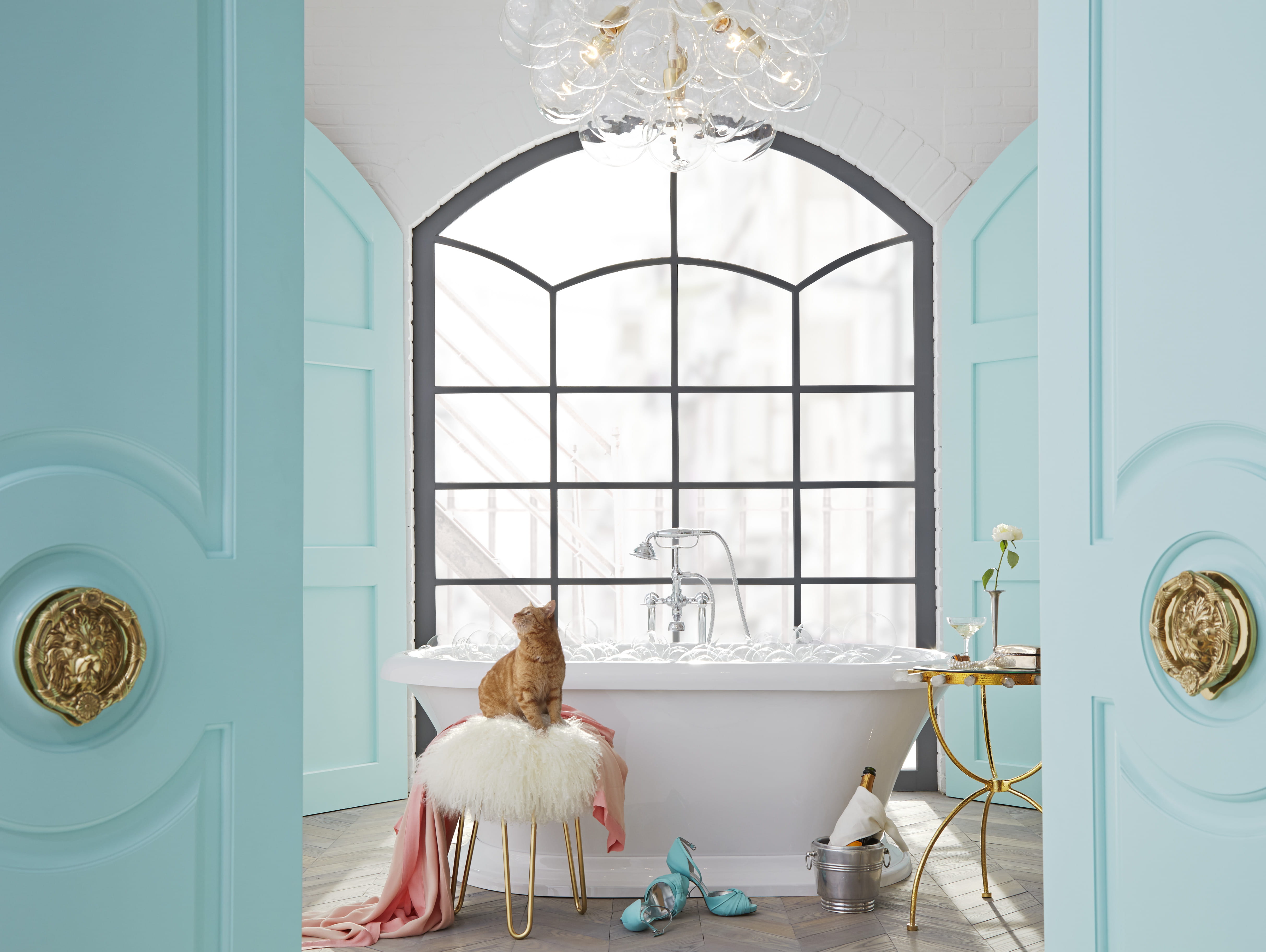 breakfast at tiffany's
lisa mende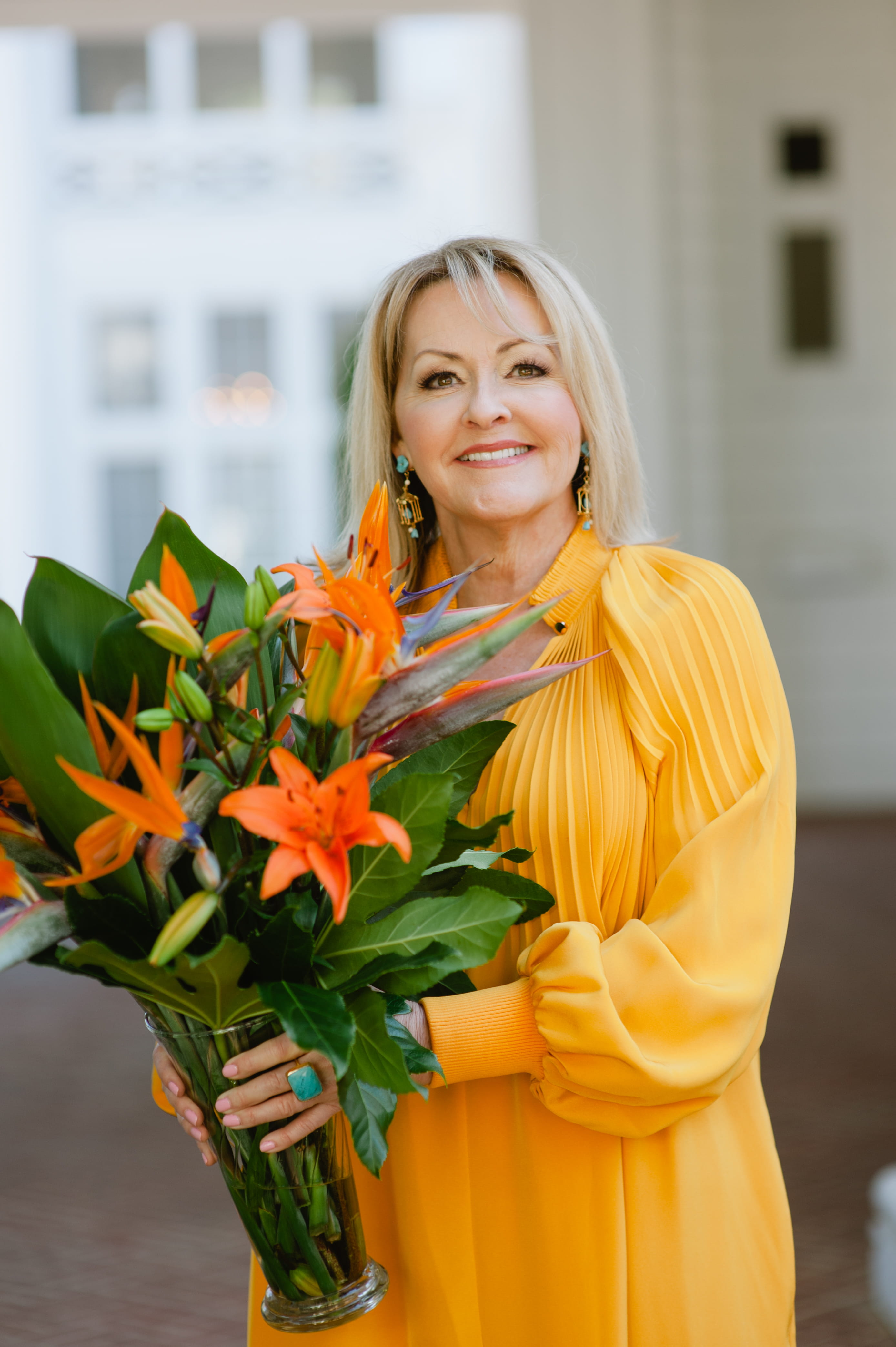 Lisa Mende calls her design "connected design" which is to say that her work involves layers that speak to the client's lifestyle, needs and desires, as well as to the history or architecture of the space. Born and raised in the South, she now practices in Charlotte, North Carolina. Lisa's designs are always about hospitality, rooted in tradition, yet having a sense of humor, a bit of drama, or an element of quirkiness. Cookie-cutter design is clearly not in Lisa's vocabulary.
Lisa has been the principal of Lisa Mende Design for over 20 years and her projects range from historic preservation to new construction. Lisa is also a newly appointed member of Thermador's Design Council 2015. In addition, she is a member of Design Trust of New York City, the American Society of Interior Designers, WithIt, and IDS Design Style.
Lisa's work has been featured in national, regional and local magazines. She is a social media authority and celebrated speaker on "Brand Building through Social Media", and the creator of a widely-acclaimed eponymous blog named a Modenus Top 100 Blog. In the role of design tastemaker, she has been recognized as a High Point Market Style Spotter, a moderator for Design Tech Summit, a member of the coveted Brizo Blogger 19 group, and a three time member of BlogTour.
lisamendedesign.blogspot.com

Facebook: LisaMendeDesign
Twitter: @LisaMendeDesign
Other DXV authors

Lori Gilder and Rebecca Reynolds
Tami Ramsay and Krista Nye Schwartz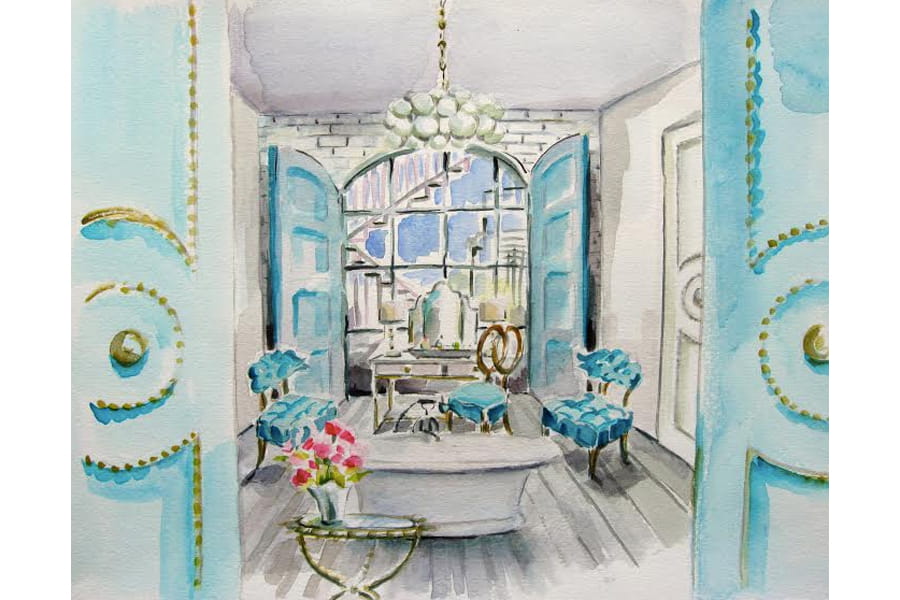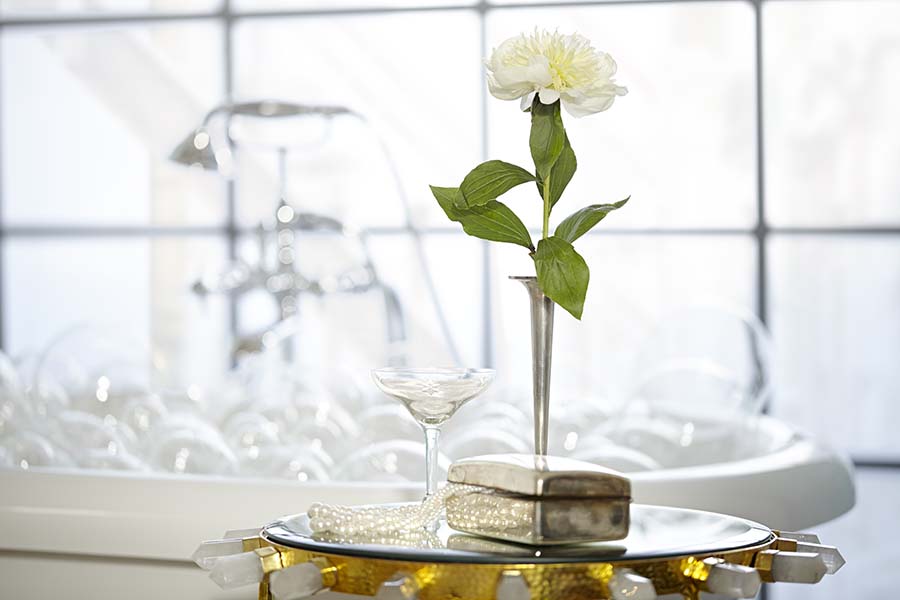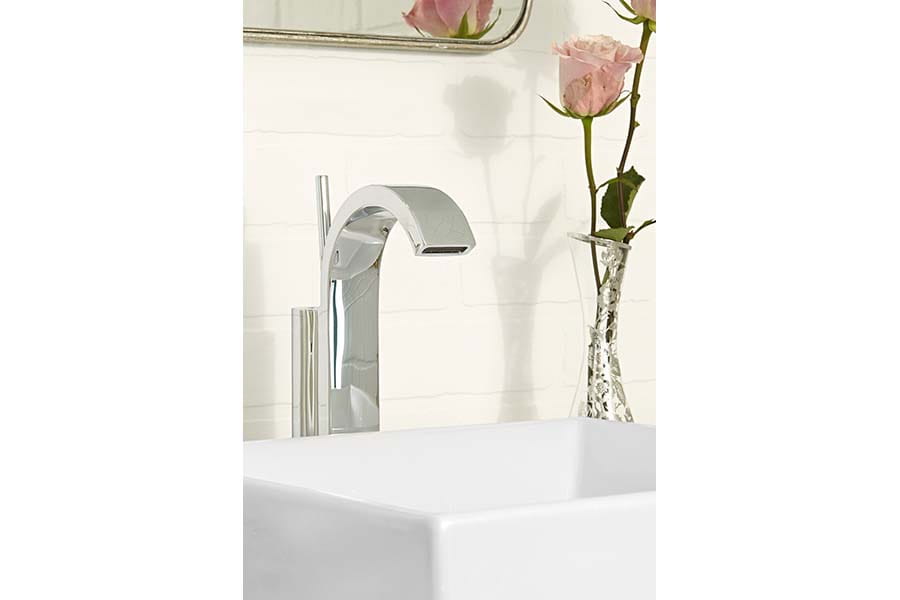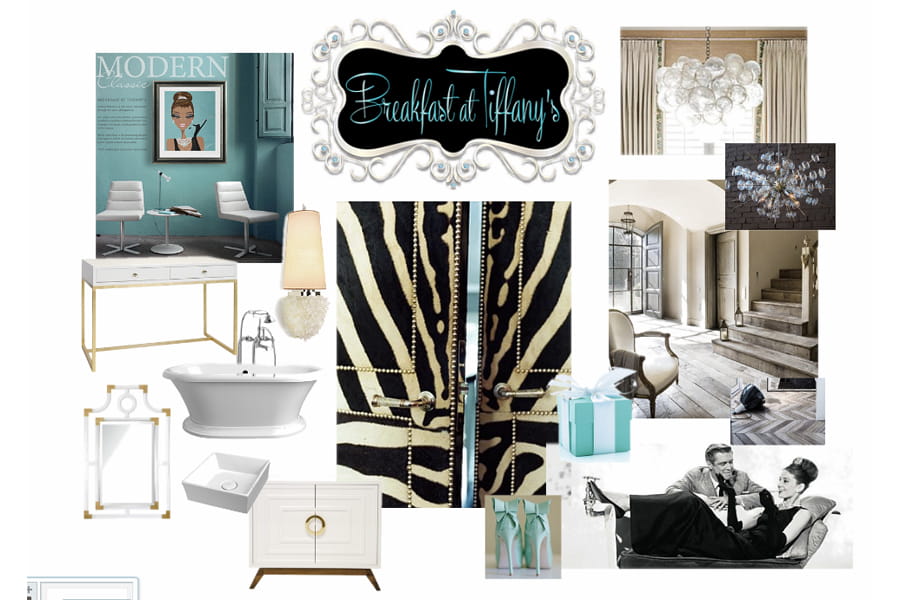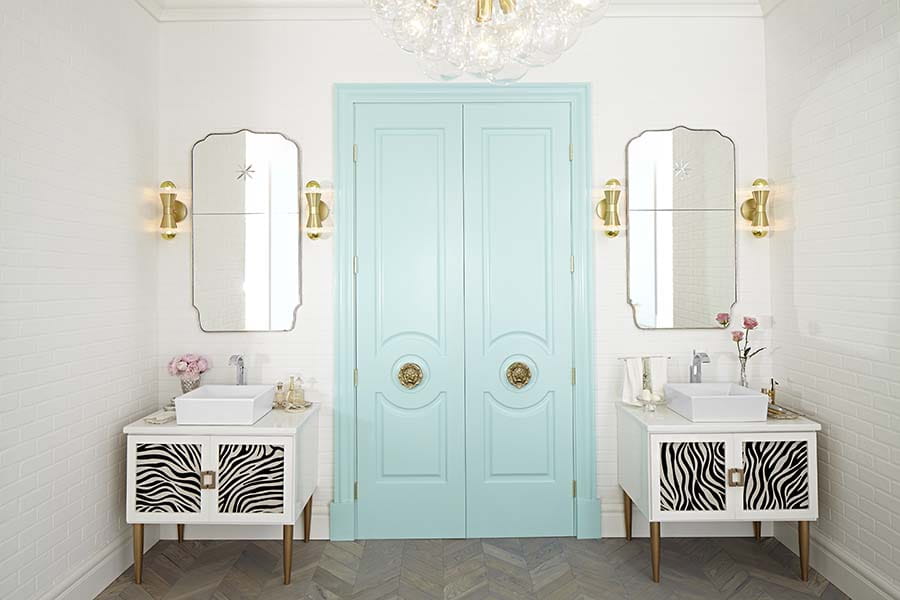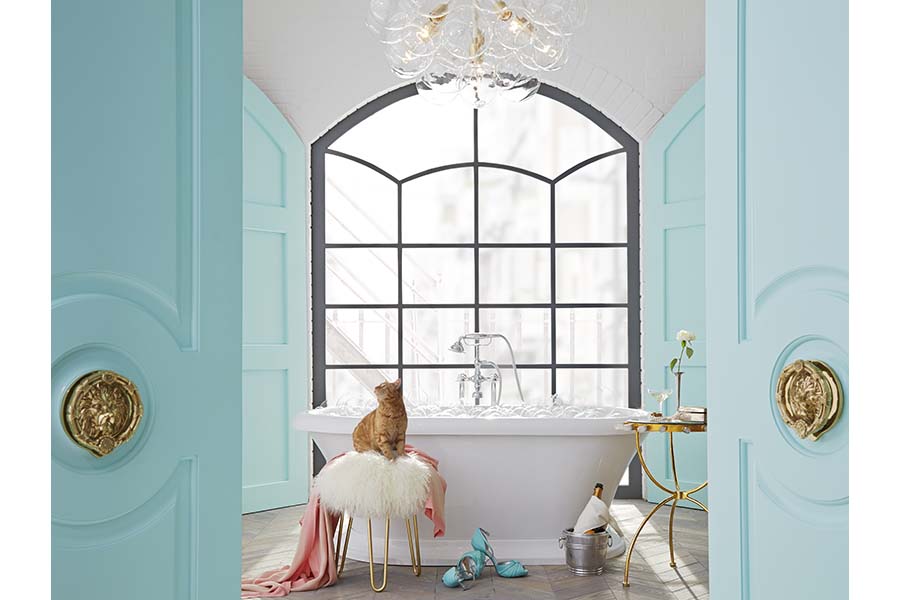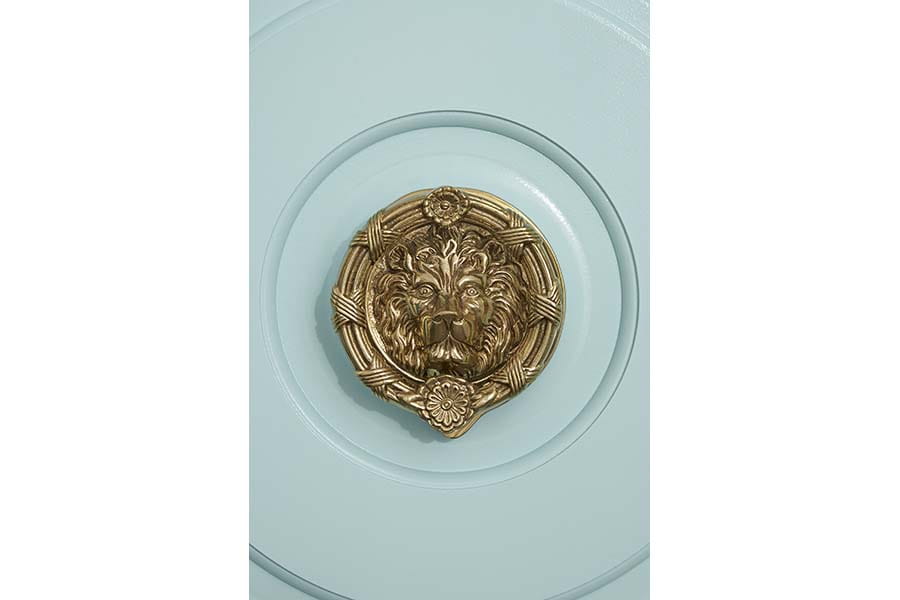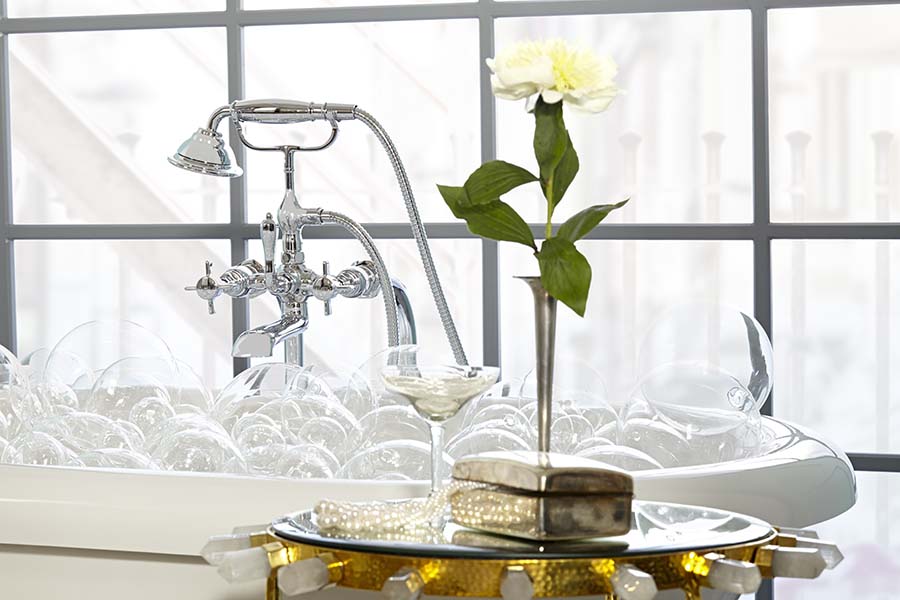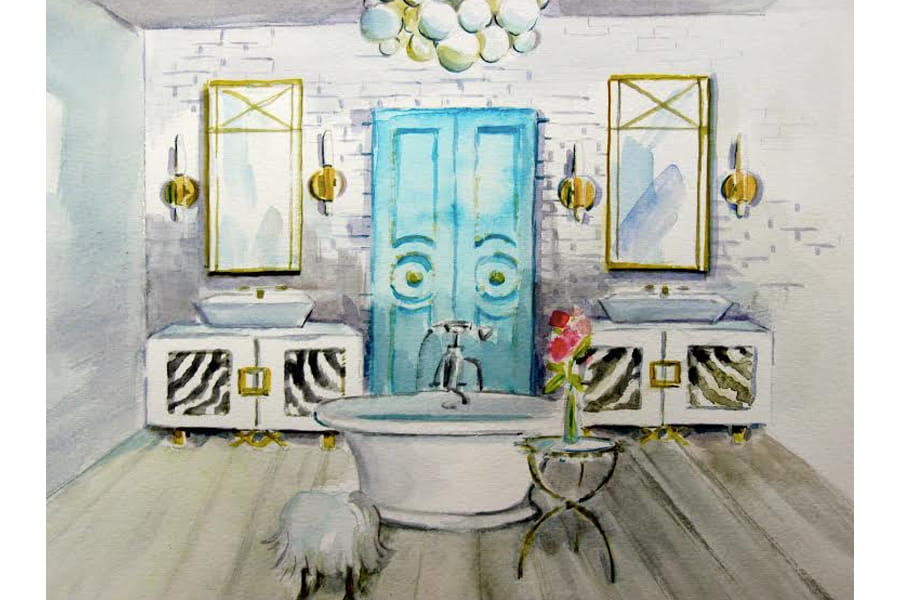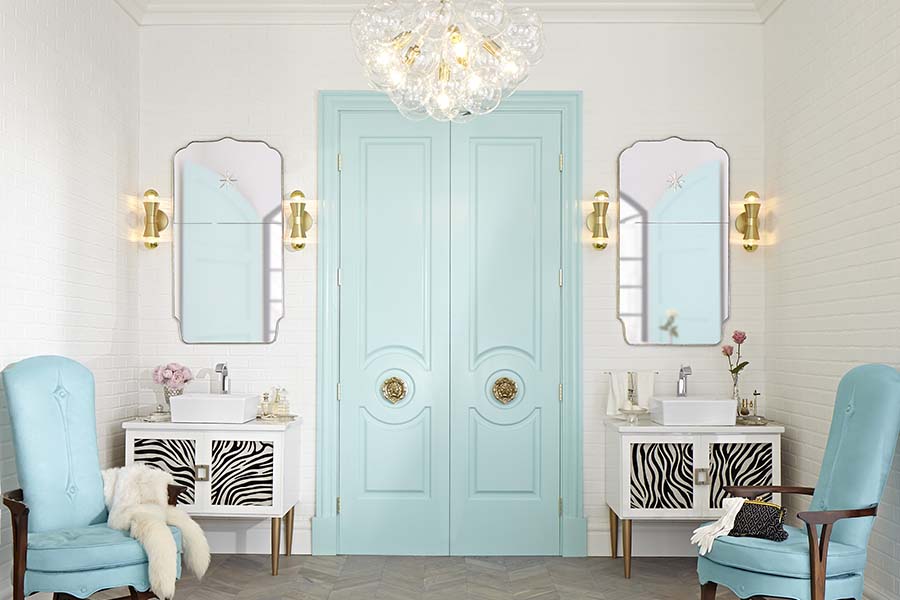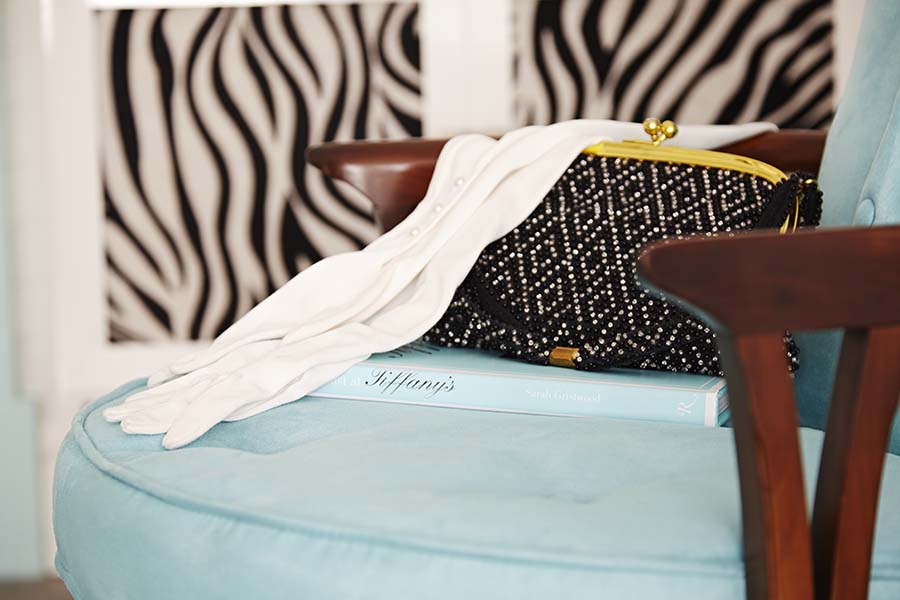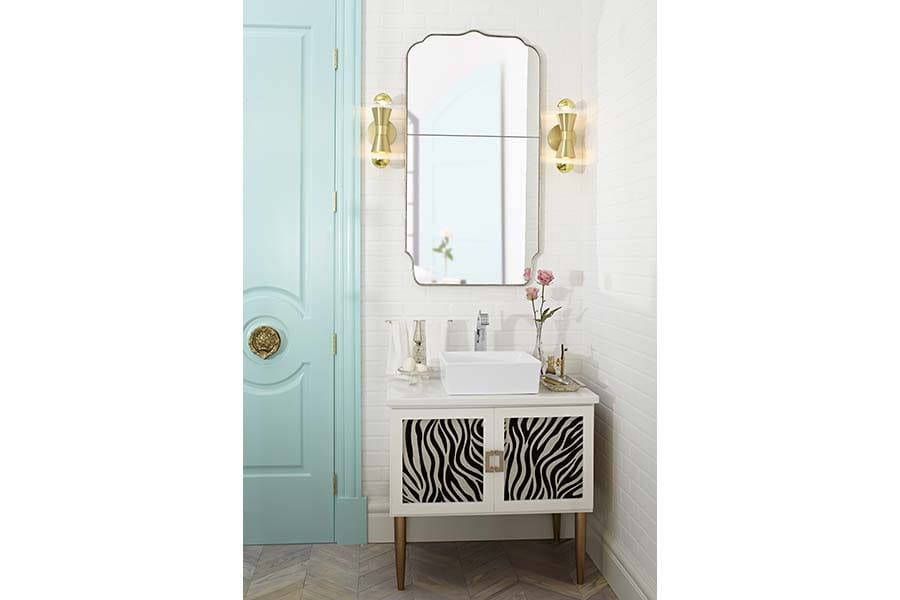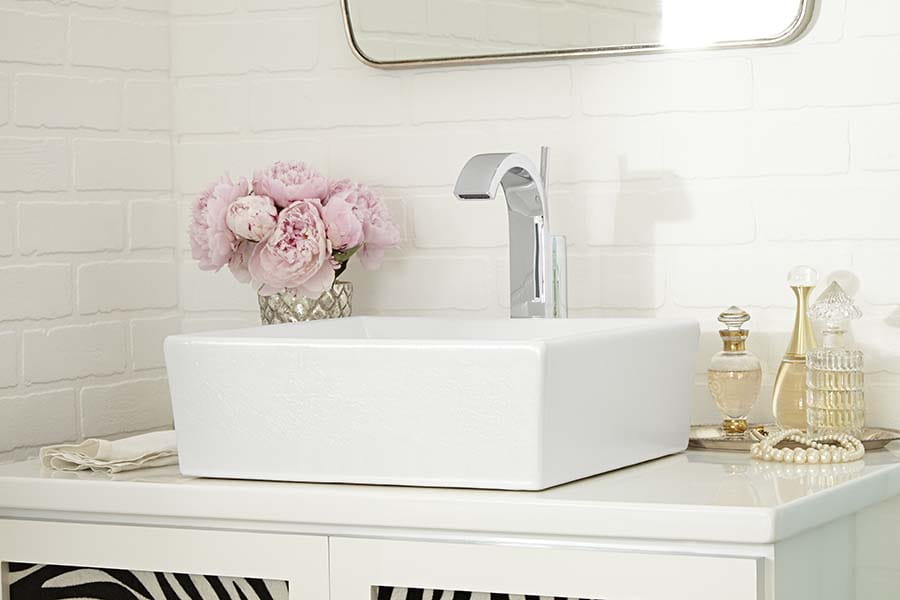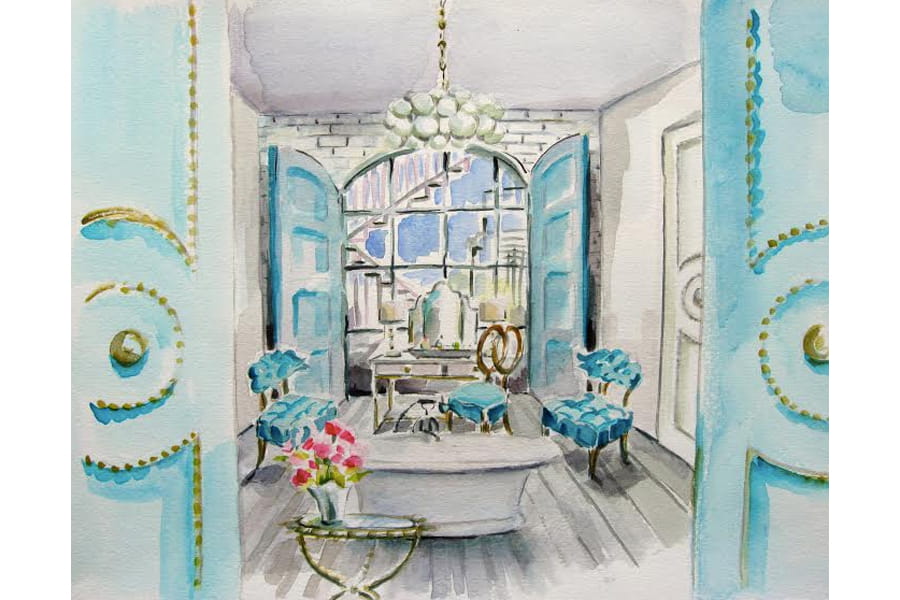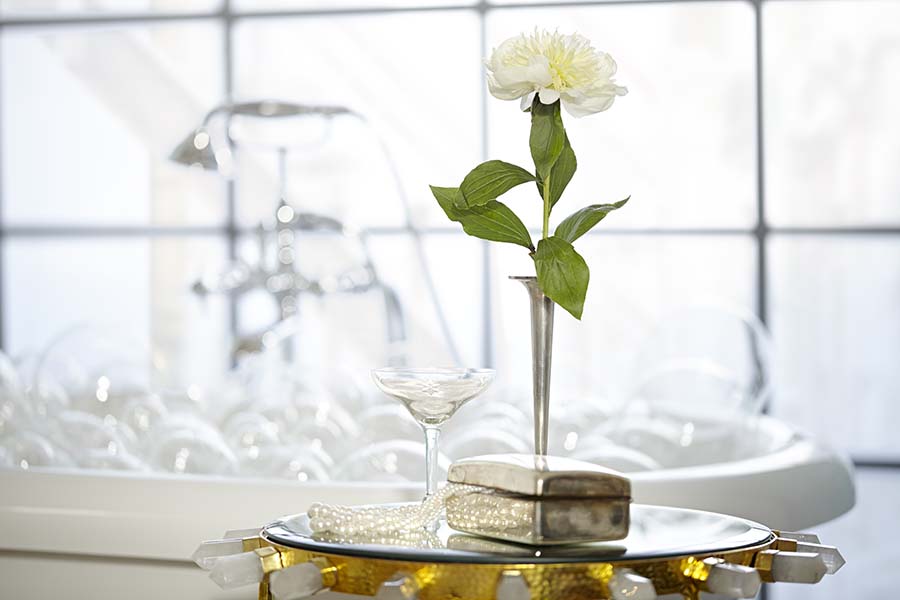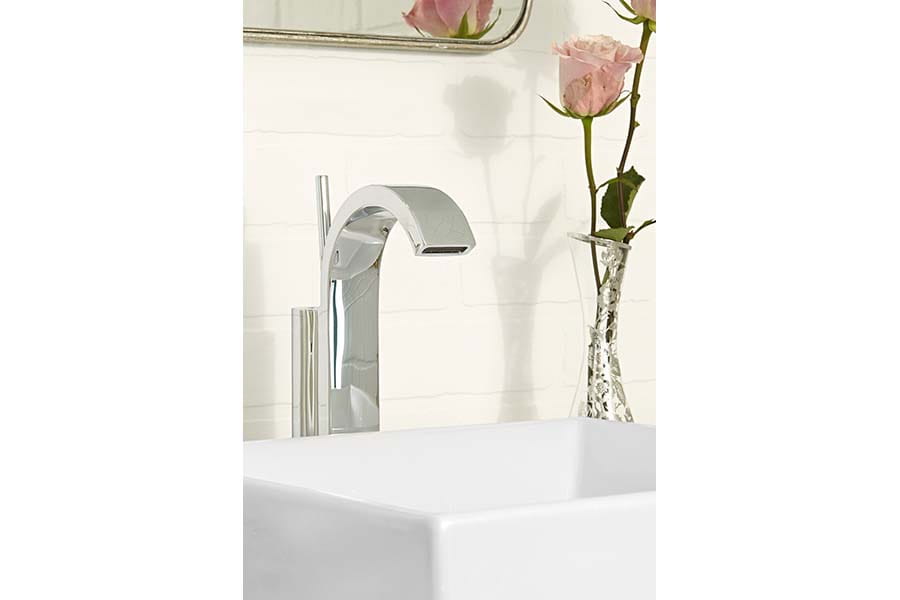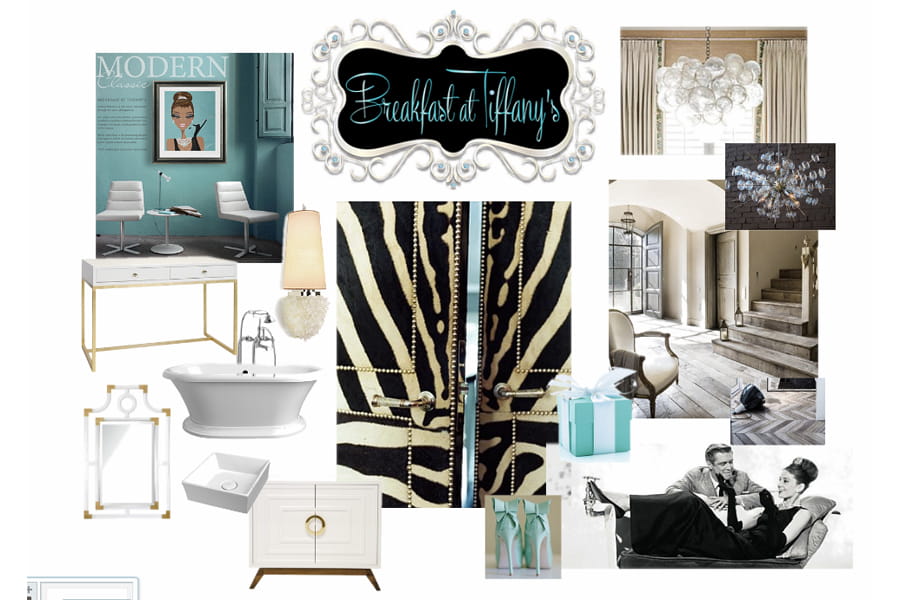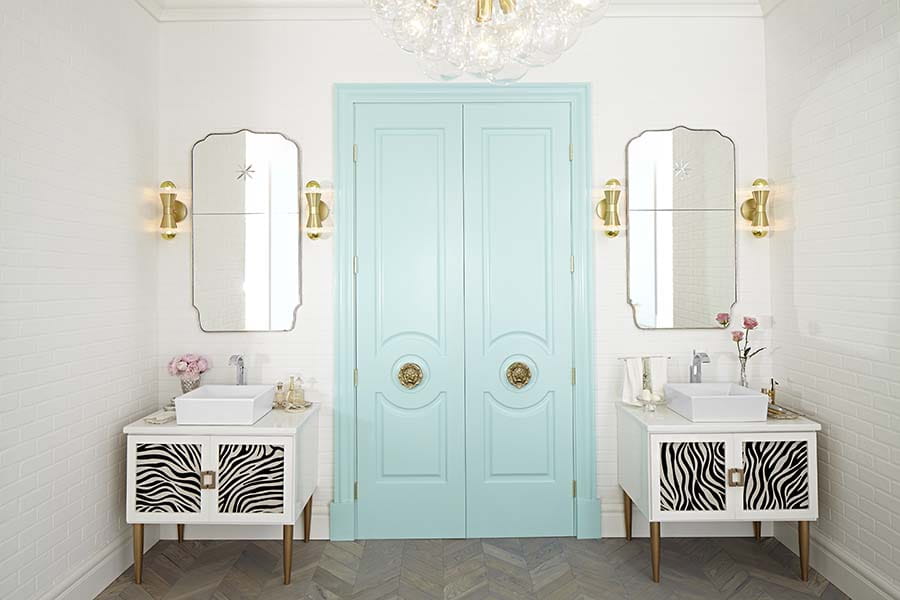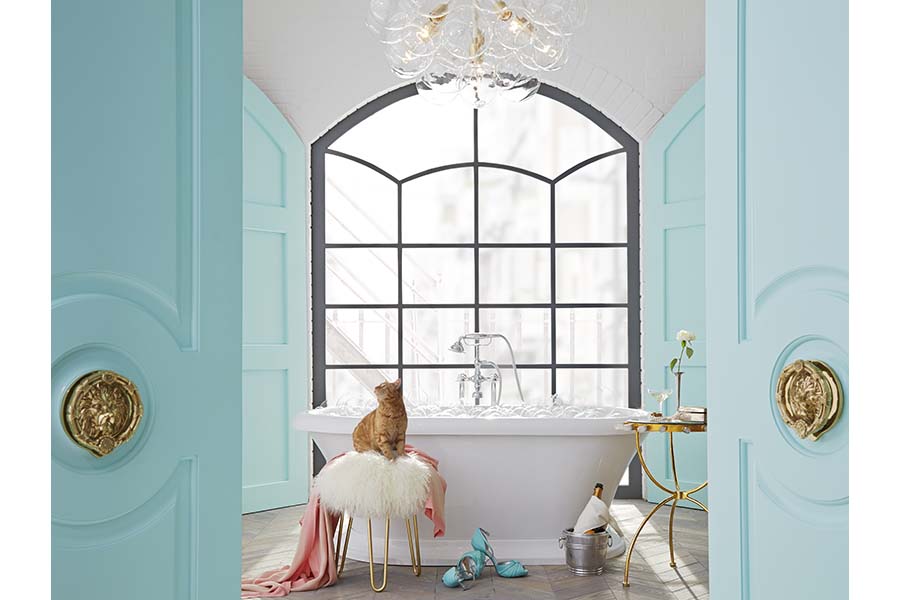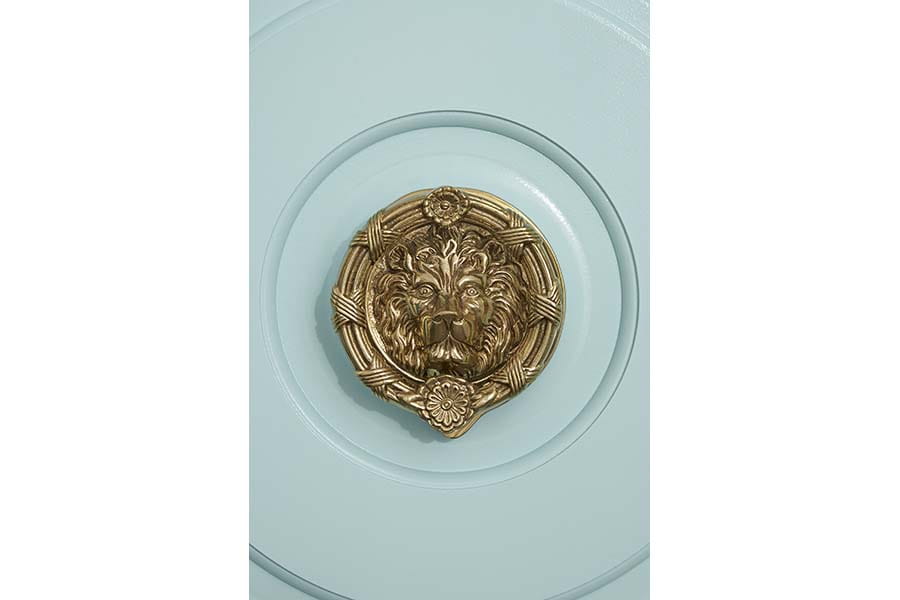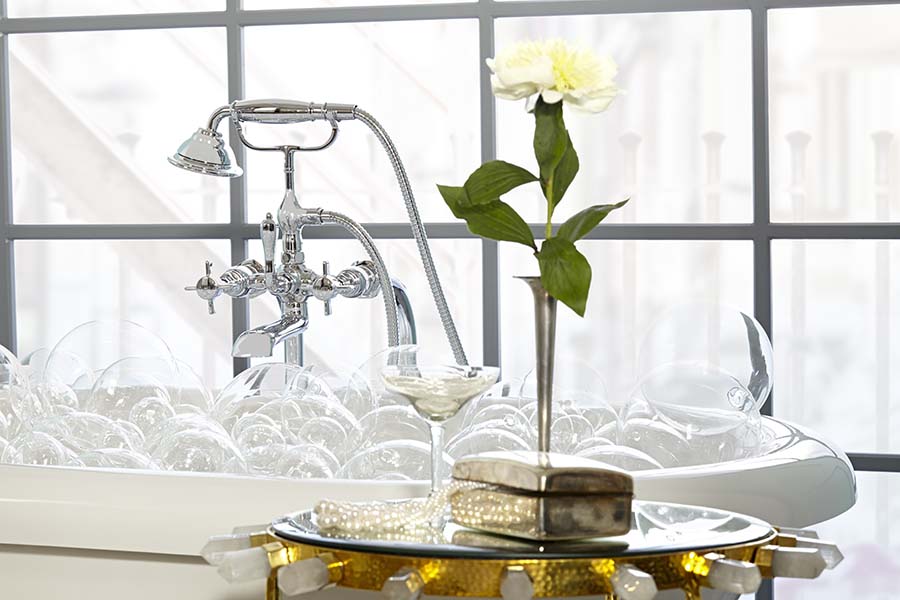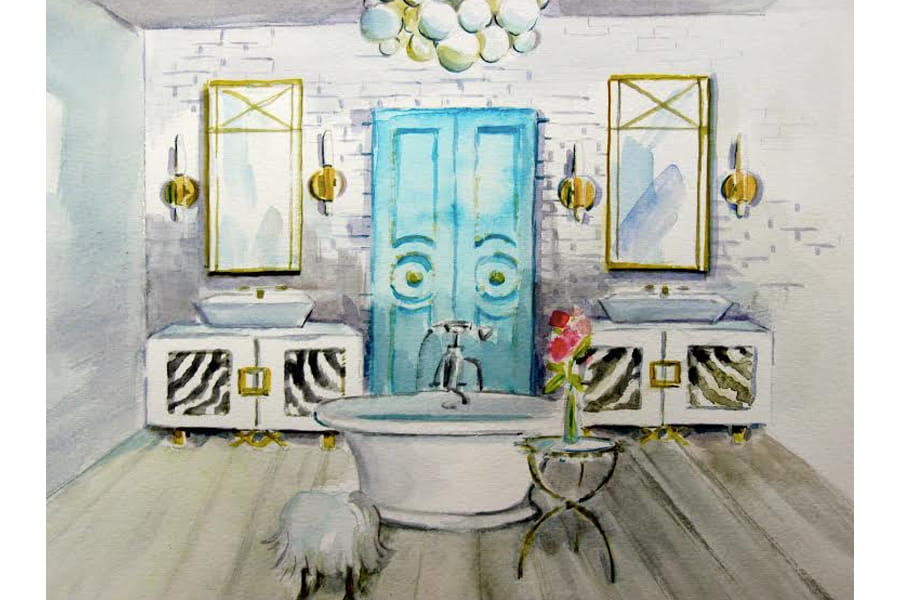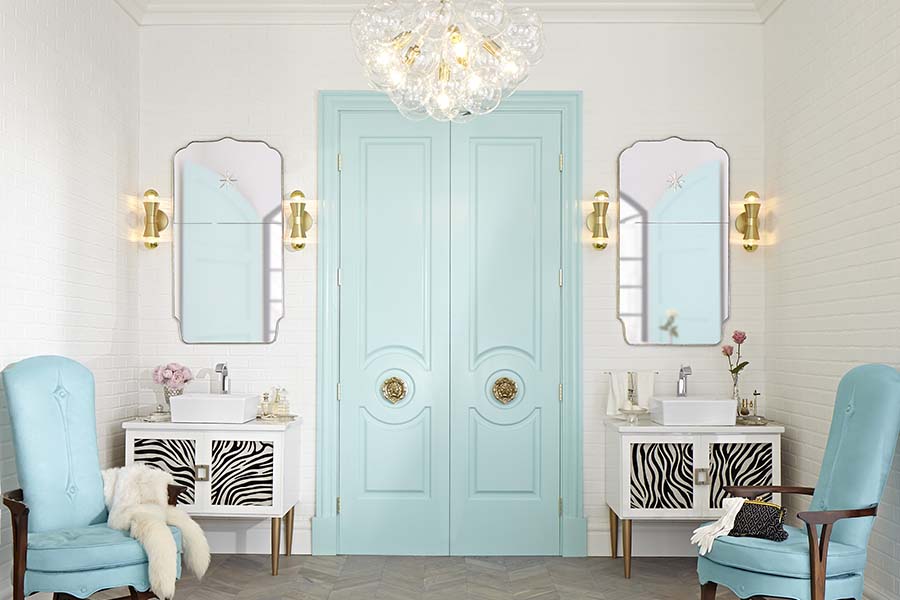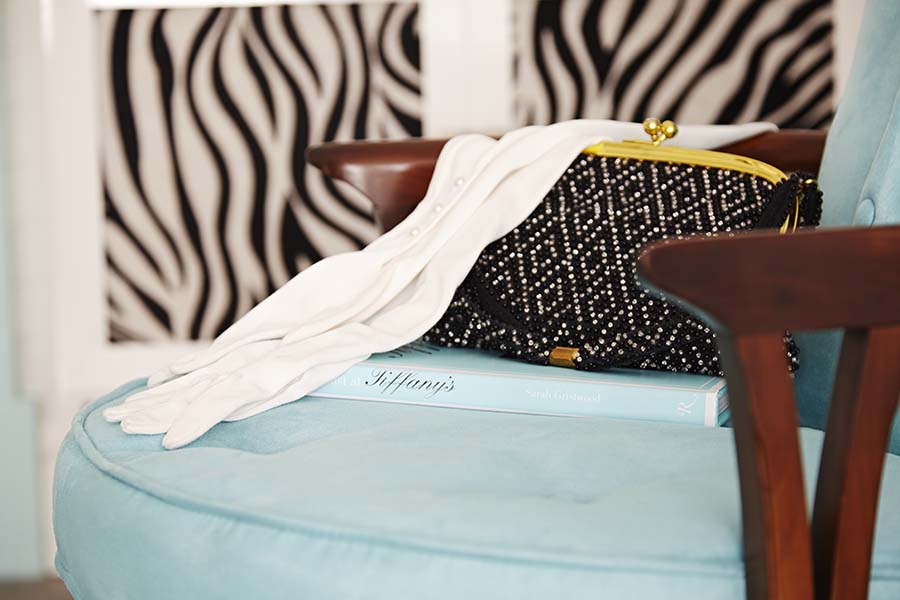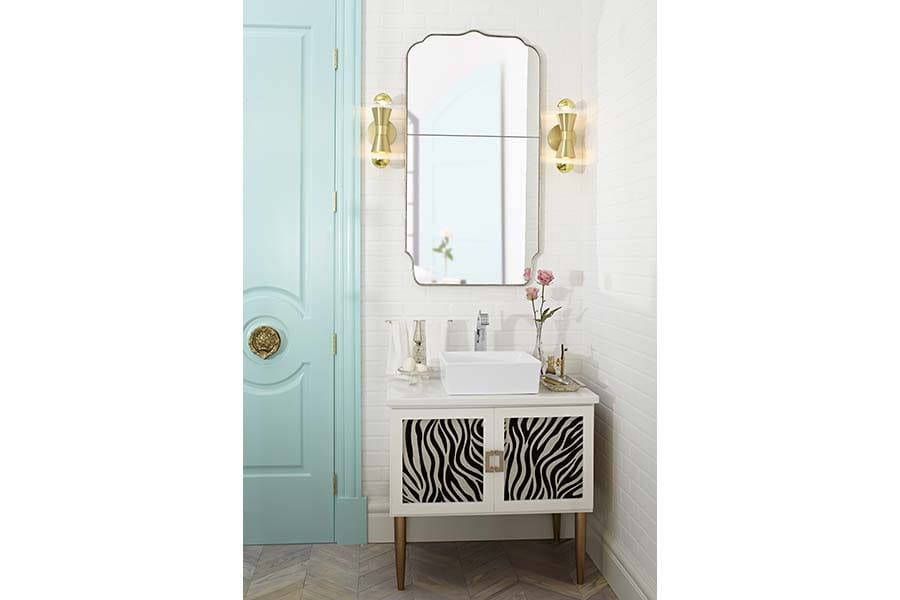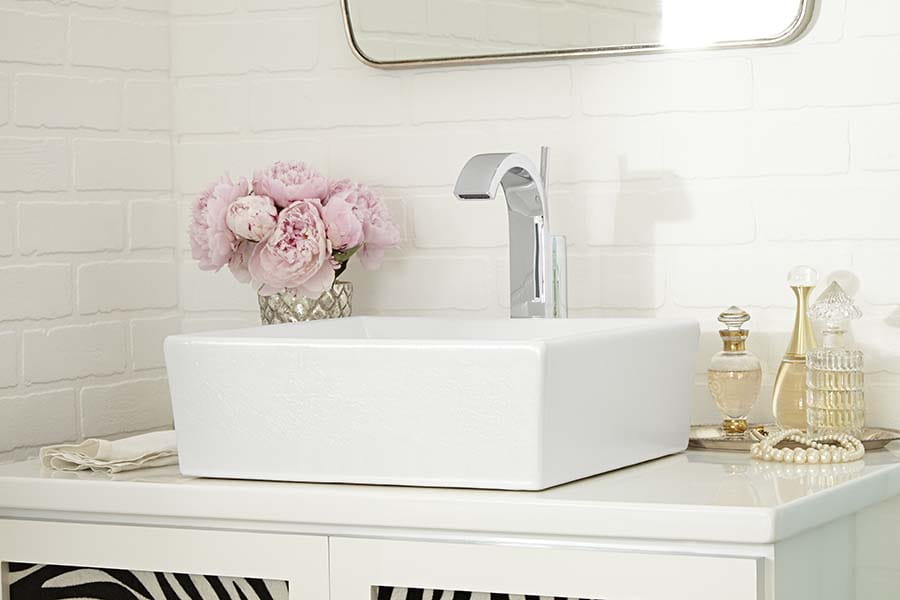 I was inspired by Holly Golightly, probably one of the first iconic American women represented on film.
I wanted to portray her life.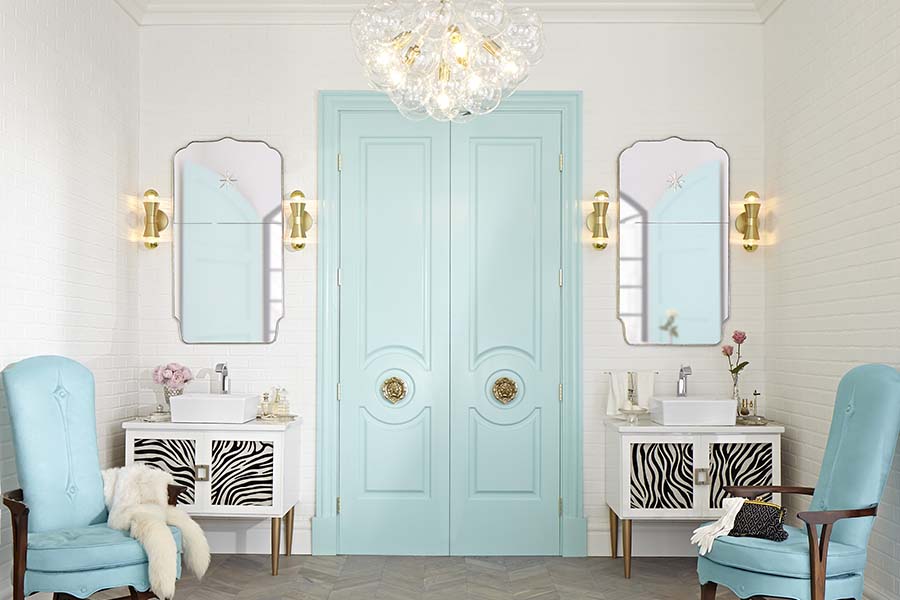 Lisa Mende envisaged Breakfast at Tiffany's Holly Golightly in a space that would have been her simple New York brownstone but that alluded to her dreams of wealth and glamour.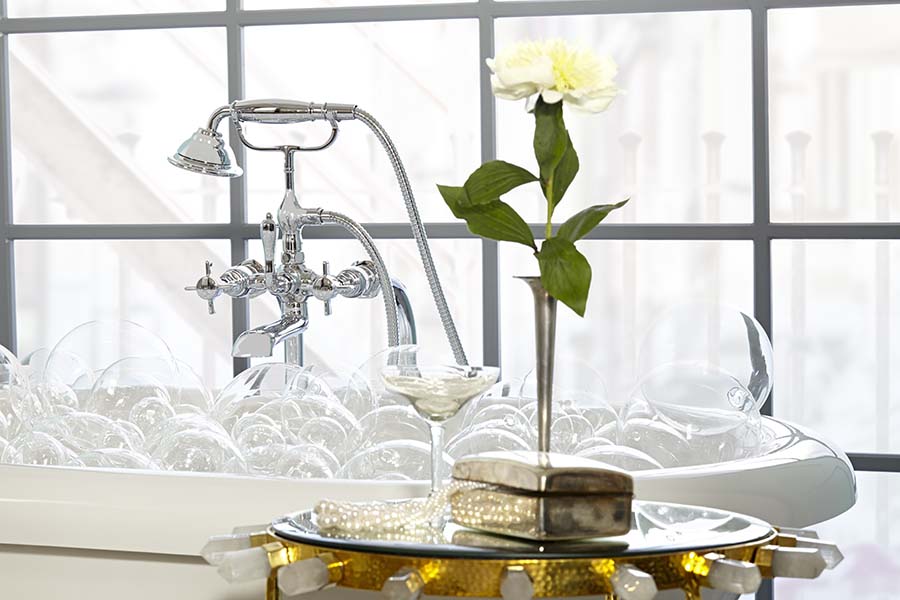 Whimsical style with glass bubbles in the tub and real bubbles on the playfully glamorous side table.
"This is a story about being from simple circumstances but hungering for money," Lisa explains. So she used the rough-hewn floors and brick walls that are part of the New York loft atmosphere then blended them with metals and a funky zebra print on the cabinets, echoing the zebra rug in the film. She combined this with the Pop Sink and Rem Vessel Faucet, to add a modern feel. The final touches? Soft pink flowers, Michael Smith mirrors, and mod sconces. "My design is about taking a bit of mid-century chic—with the lighting and the atmosphere—then combining it with classic, high-society elements. I'm striving for a unique, eclectic mode here: chic and sophisticated but with a little whimsy mixed in, reminiscent of Holly Golightly herself."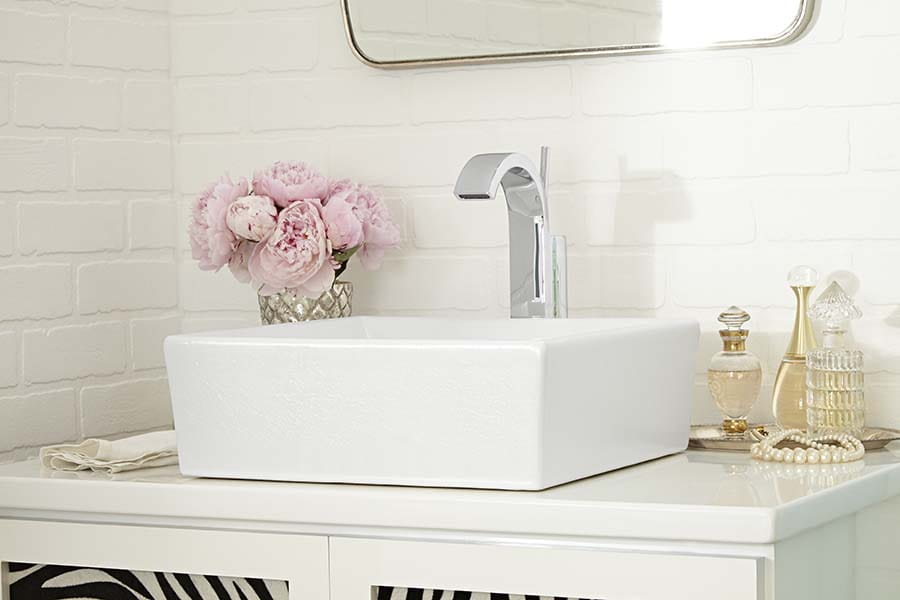 DXV Pop vessel sink and modern Rem faucet are contrasted by brick walls and zebra print vanity doors.
This set has a groovy vibe, but it also has that girly vibe as well. The shell is a chevron floor and brick walls; I really like the juxtaposition of the brick and the wood paired with the lacquered cabinets. I selected the Rem Vessel Faucet for its sculptural quality. Then we have this beautifully formed St. George Freestanding Soaking Tub. My space is a blend of the classic elements with a modern twist, because that's how Holly Golightly inspired me. She wore pearls and liked fancy jewelry. But then she had these mod parties with kooky characters, so I felt like bringing together these two DXV eras was appropriate.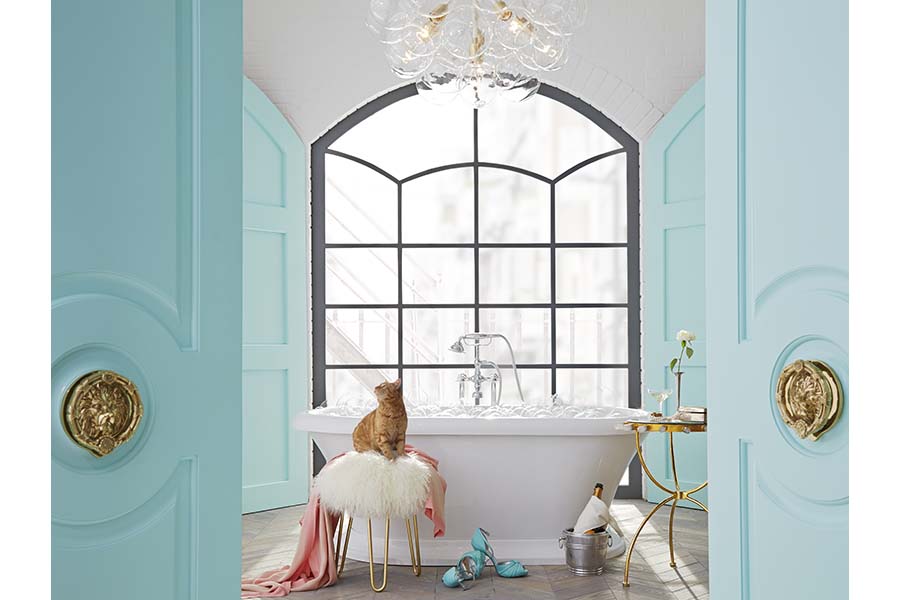 Holly's dream world where Tiffany blue doors open onto the beautiful DXV St. George Freestanding Soaking tub.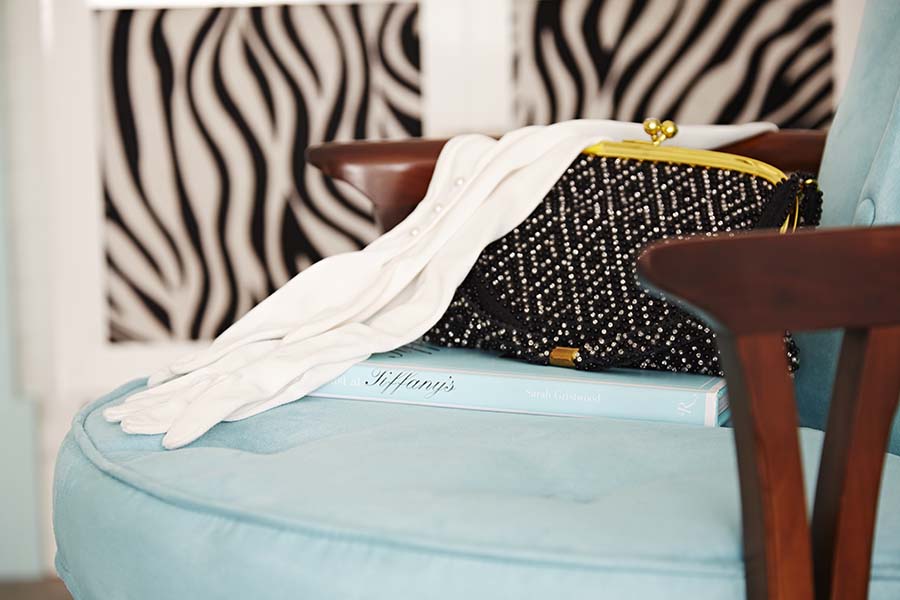 A truly modern mix with vintage chairs in Tiffany blue, zebra patterned custom vanities and all the glamorous details Holly would have loved.