Why You Need a Bidet
From Europe through Eastern Asia, bidets aren't just found at luxury hotels—bidets actually come standard in bathrooms across the globe. Recently, their popularity has been rising in the United States and for good reason. Did you know that bidets have health, wellness, and environmental benefits? Read on for all the reasons to invest in a bidet.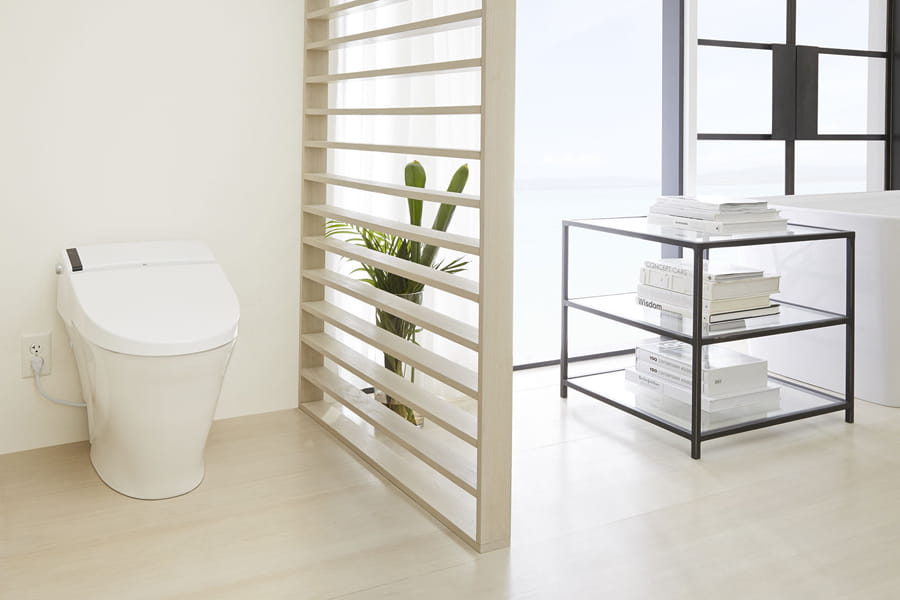 The Wellness & Health Benefits
A bidet is one of the best ways to enhance your personal hygiene. The AT200LS SpaLet Integrated Bidet Toilet from DXV offers a superior sense of cleanliness while turning the daily ritual of visiting the bathroom into a spa experience. Additionally, using a bidet is gentler than traditional paper products which means that those with certain conditions around sensitivity will have a more soothing bathroom experience. Additionally, using a bidet is particularly helpful for expecting mothers or individuals with physical disabilities that may have difficulties reaching a full range of motion. Using a bidet allows everyone to achieve maximum cleanliness easily.
DXV has several bidet options that support these benefits through their unique features. The AT200LS SpaLet Integrated Bidet Toilet comes equipped with thoughtful capabilities that can be adjusted for your personal preferences. This hygienic bidet seat includes an aerated feminine wash and aerated posterior wash with dual adjustable self-cleaning nozzles, and a heated seat with adjustable temperature settings. Additional features include air circulation, room refresh deodorizer, and an air shield deodorizer to keep your room smelling fresh. For added convenience, a soft night-light illuminates the seat and bowl for you during the night. Not sure if a bidet will fit with your current bathroom design? Check out some tips and tricks on How To Design A Contemporary Bathroom.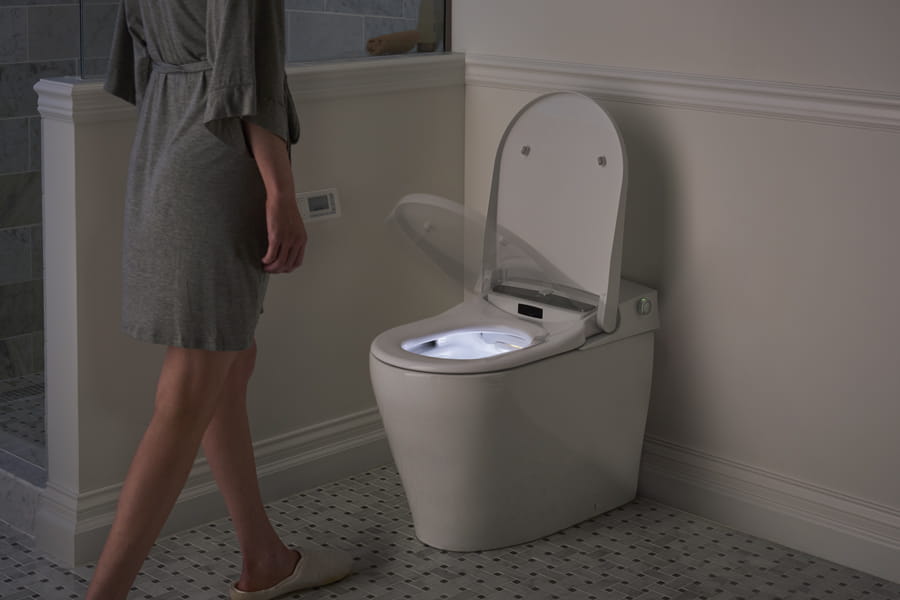 The Environmental Benefits
As mentioned, installing a bidet will drastically reduce the number of paper products used. It takes 37 gallons of water to produce one roll of toilet paper and Americans use about 57 sheets of toilet paper per day, that's a lot of water! On the other hand, it takes about 1.7 gallons of water to clean with a bidet and if you use the warm air-drying feature in DXV's
AT200LS SpaLet Integrated Bidet Toilet
, there's no need to use paper products to dry off. That makes a big difference over time.
If you are looking for a more gradual transition to a bidet, upgrading your existing toilet to the DXV
AT100 Bidet Smart Toilet Seat
can maintain the design aesthetic of your bathroom while outfitting your space with the latest technology in hygiene. On top of the cleansing capabilities that a traditional bidet offers, the Bidet Smart Toilet Seat offers warm air-drying capabilities to reduce paper use.
Investing in a bidet is one of the simplest ways to elevate your daily bathroom experience while saving water, paper, and money in the long term. With the customizable options that the DXV
AT200LS SpaLet Integrated Bidet Toilet
and
AT100 Bidet Smart Toilet Seat
have to offer, there is something for everyone's needs.