Product Description
The Equility Metal Bathroom Console is sleek and elegant, the ideal complement to a contemporary bathroom design. Combining form and function, the gently curved support bar provides perfect towel storage. Minimalist lines maintain a fresh, open ambiance in bathrooms, large and small.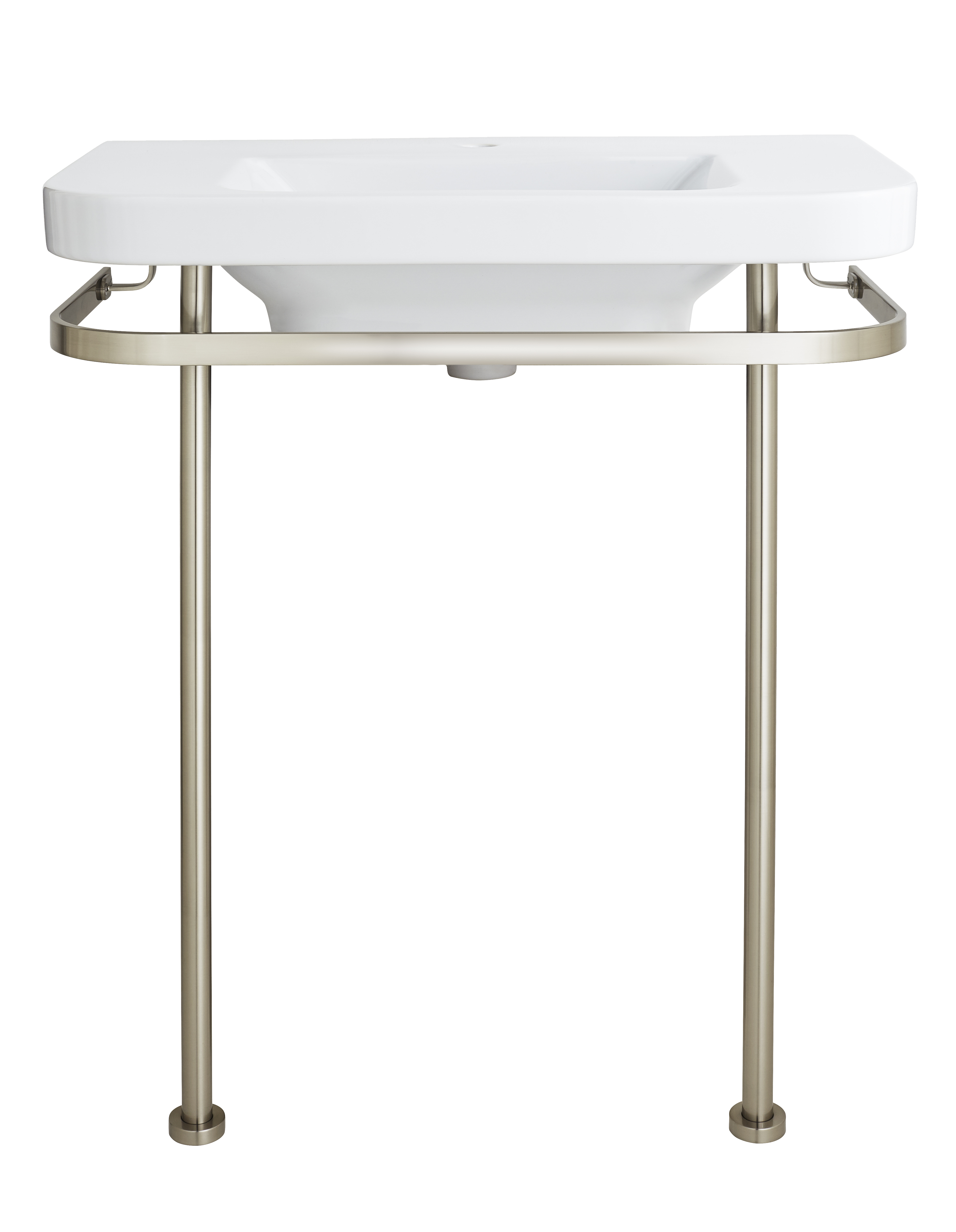 Equility® 33 in. Console Legs
Feature
From the Equility Collection – Contemporary Movement
Durable metal construction provides reliable support
Convenient towel storage on curved support bar
Pair with Equility 33-inch sink (D20076001, D20076008 or D20176001) for a complete look, sold separately

Installation
This section will contain installation instructions that can easily be downloaded for your convenience.
Contact DXV
For Consumers and Professionals requiring support such as technical product and warranty inquiries:

Phone: 855-852-7186
Hours: Mon – Fri 8 AM to 6:00 PM EST
Email: luxurytech@lixil.com


For Wholesalers, Trade and Retailers:

Phone: 800-227-2734 EST
Hours: Mon – Fri 8 AM to 6:00 PM
Email: DXVCustomerCare@DXV.com